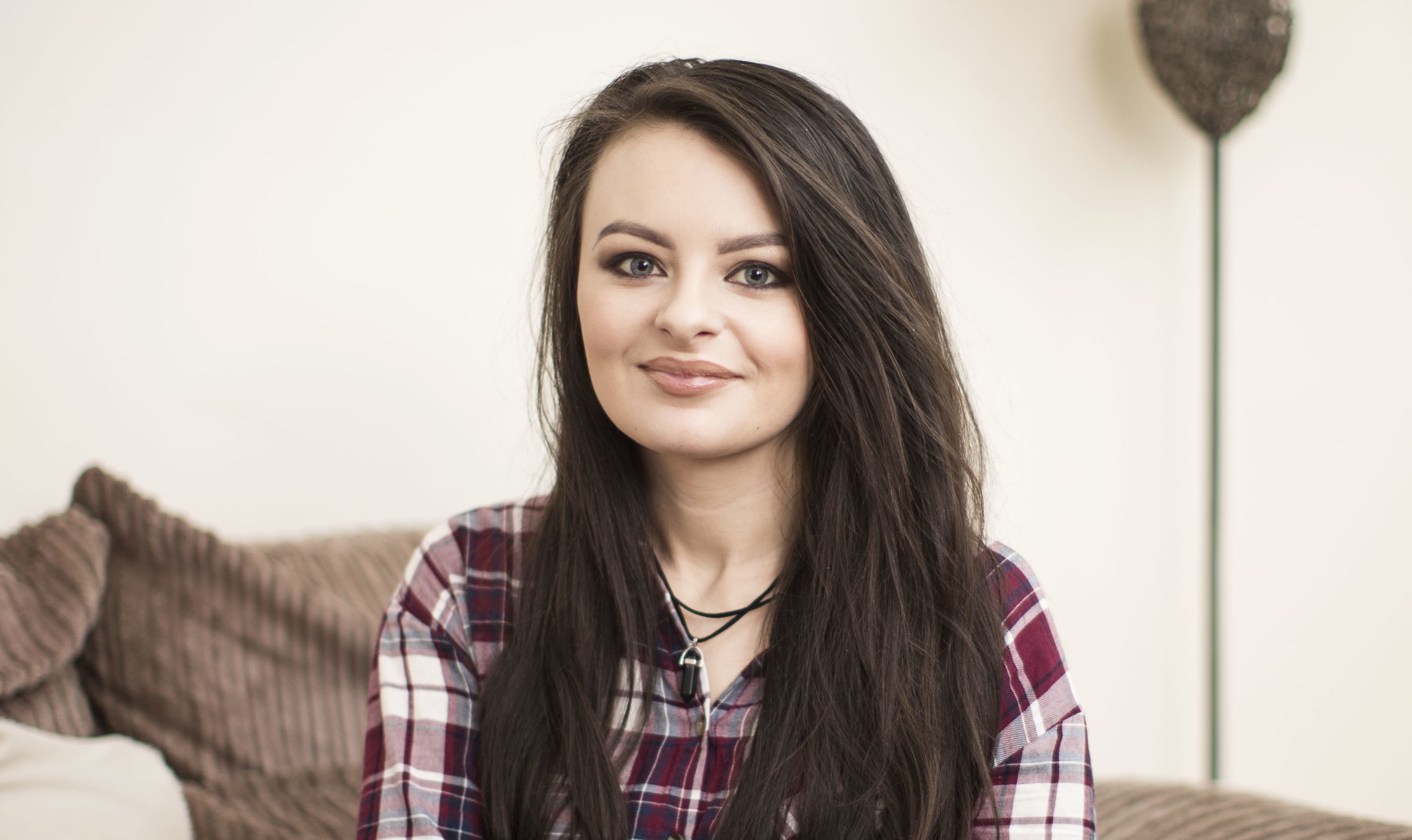 OUR rush to diet in the depths of winter, to lose those extra pounds before the days get longer, has become an annual obsession.
It is not one Kristina Turnbull Blyth takes part in. In fact, it fills her with dismay.
Because, not long ago, Kristina was so obsessed with dieting, she weighed just four stones and doctors warned she was a week from death.
Kristina, now 26, said: "The yearly fixation we all have with diets takes me back to the awful dark time in my life when I stopped even drinking water because it would make me heavier.
"It frightens me young girls are being influenced everywhere to be so thin and they end up worrying about every mouthful they eat.
"That fixation with food and weight almost killed me. I'm telling my story because I'm lucky. I have a happy ending."
Kristina, from Cardonald, Glasgow, had no eating problems until she left primary school.
After enrolling at Lourdes Secondary School in Glasgow, she realised she was at least two stones heavier than the rest of her classmates.
She said: "I hadn't even noticed I was heavier than I should have been, until then.
"Next to all the other girls I felt different. I started getting bullied about being overweight. I started dieting so I'd look like the other girls.
"Before I knew it, my dieting turned into an eating disorder everyone else could see except me."
Kristina began by cutting down and eating more healthily.
But she became so obsessed with losing weight, every mouthful was a challenge. To make matter worse, she started exercising excessively in secret, in her bedroom, and lying to her worried mum about how much she had eaten.
At 14, Kristina was identified as having an eating problem.
By 15, she was admitted to Gartnavel Hospital, Glasgow, which had a specialist eating disorder unit for adolescents.
Kristina said: "The doctors and nurses warned me if I didn't stick to their daily regime of three small meals and three healthy snacks, I'd be fed through a tube. But eating just a tiny piece of banana was an ordeal.
"My weight was under four stones, less than half what it should be. I was told my heart could stop at any time, I was really ill. I was a week from dying and I still did not recognise that I had an eating disorder.
"I ended up having to be fed by tube. I was even sectioned so I couldn't leave the hospital.
"I look back and realise how awful it must have been for my mum and the rest of my family who love me so much but they were powerless to stop me starving myself.
"I was skeletal. My hair and eyebrows had even started falling out. But instead of being horrified, I felt good to be in charge of my body."
Kristina's family begged her to eat.
Medical staff worked with her and monitored her 24 hours a day.
But the turning point came from Kristina herself.
She said: "I ended up spending my 16th birthday in hospital. I'd missed so much school and teenage years worrying about food, I felt I wasn't in control of anything any longer. I was locked inside a safe little bubble alongside all the other girls just like me. Every move I made, every morsel I ate was monitored by hospital staff.
"One day, something inside me just changed. I woke up and decided I wanted my life back. I don't know where I found the strength, but from that moment, everything changed."
After almost two years in hospital, by following their strict regime, Kristina finally reached her safe weight of almost 8 ½ stones and was allowed to go home.
She said: "I had to show the doctors I could maintain that healthy weight, and once I did that, I vowed I'd never go back.
"Now I eat well. I even have treats like the odd chippie or chocolate. That would have sent the 'old me' into a hysterical meltdown. Today, I don't obsess about food and body image. I'm me and I'm happy.
"I still stay in touch with the girls I met in hospital. I believe we will be friends for life because we share an incredible bond."
Worried that she had missed so much school because of her illness, Kristina enrolled at college, and started studying.
Almost five years ago she had her son Ruairdh, and two years ago she met partner Thomas Clark, 30, and even started her own beauty business,
Kristina said: "Crash diets and fad diets don't work long term. Live a healthy life and you will find balance and happiness."