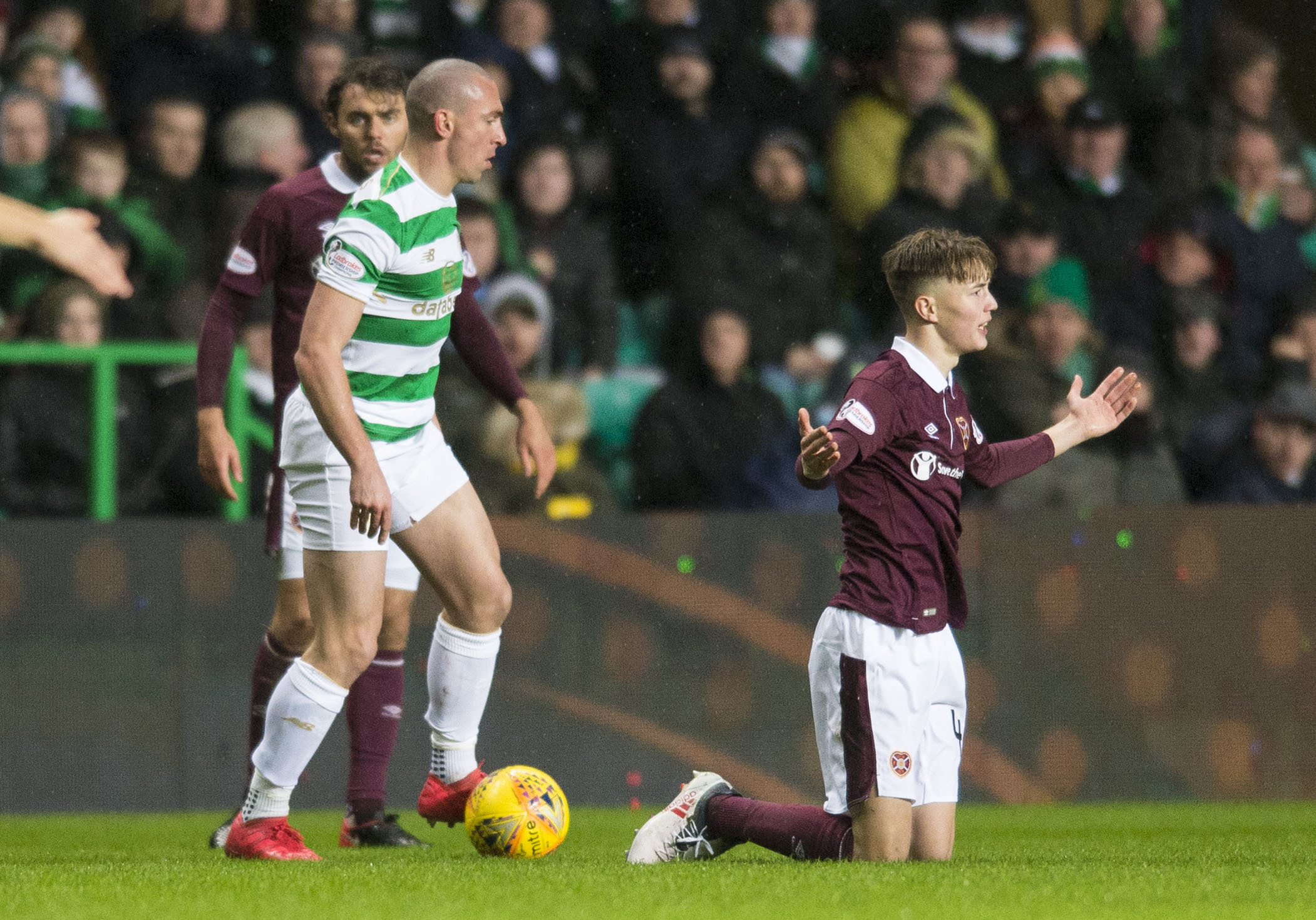 IF you're good enough, you're old enough.
That's the right philosophy when it comes to young players.
But it's not just about being good enough – it's about being tough enough.
Craig Levein clearly reckons Hearts youngster, Harry Cochrane, is made of the right stuff.
That's why the 16-year-old has become a first-team regular this season.
It's also why the Jam Tarts gaffer's answer, when asked in midweek whether Cochrane needed more protection from referees because of his age, was clever.
It would have been easy for Levein, annoyed by the collarbone injury his starlet sustained in a challenge with Celtic captain Scott Brown, to agree.
But it took a bit more thought – and a tongue jammed miles into his cheek – to suggest that everyone needed more protection, specifically from Broony!
Levein was hammered for that comment by Brendan Rodgers, and I'm not surprised.
The Hoops boss is quite right to defend his captain, particularly when the challenge that resulted in Cochrane's injury wasn't a foul.
But I don't think Brendan was correct to question whether Levein failed in his duty of care towards Cochrane by pitching him in against the Champions.
After all, Levein didn't say he wanted his teenage star to be protected because of his age.
He's too smart to have done that because it would have undermined his own philosophy.
If the Hearts boss reckons they're good enough, he judges them old enough.
That means they have to take the field and accept the bumps and bruises that are part and parcel of playing against men.
The thing is, however, that when a bump results in an injury, 99.9% of managers of injured players will question the challenge that caused it.
That's the same whether the victim is 16 or 36 – and that's why Levein reacted.
Just look at Pep Guardiola. The Manchester City gaffer is no different.
Pep lost one of his star men for six weeks when Leroy Sane was chopped down by Cardiff City's Joe Bennett in the FA Cup.
Understandably, he responded by calling on officials to offer more protection to his players.
When two more of his top guys – Kevin De Bruyne and Brahim Diaz – were victims of shocking challenges against West Brom in midweek, he reiterated his plea.
Both West Brom players involved, James McLean and Scotland international Matt Phillips, were booked for their challenges, though Phillips in particular can count himself lucky not to have seen red.
It's not the first time De Bruyne has been on the receiving end of a brutal challenge. He was lucky to walk away after Dele Alli went through him during City's 4-1 win over Tottenham Hotspur in December.
Guardiola had his say then, too. Of course he did!
What does that prove? Simple – no matter the level of the game, managers will always insist their stars aren't afforded enough protection.
That's why I don't have a problem with Craig Levein expressing himself over Harry Cochrane.
Players like the Hearts youngster are exciting to watch, and they should be protected from brutal challenges.
But age isn't a factor – as his manager knows.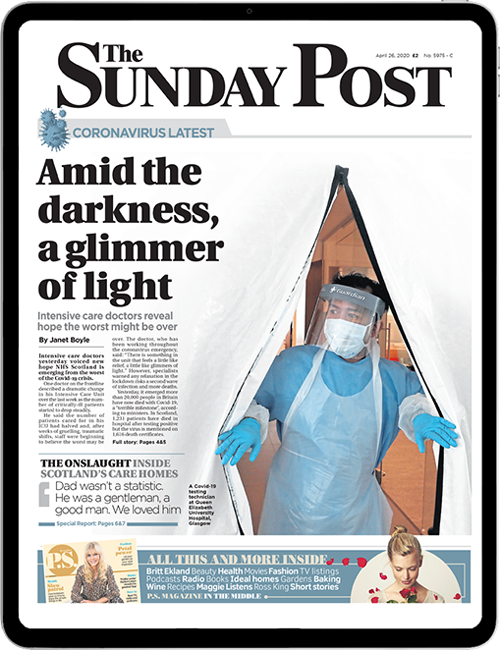 Enjoy the convenience of having The Sunday Post delivered as a digital ePaper straight to your smartphone, tablet or computer.
Subscribe for only £5.49 a month and enjoy all the benefits of the printed paper as a digital replica.
Subscribe