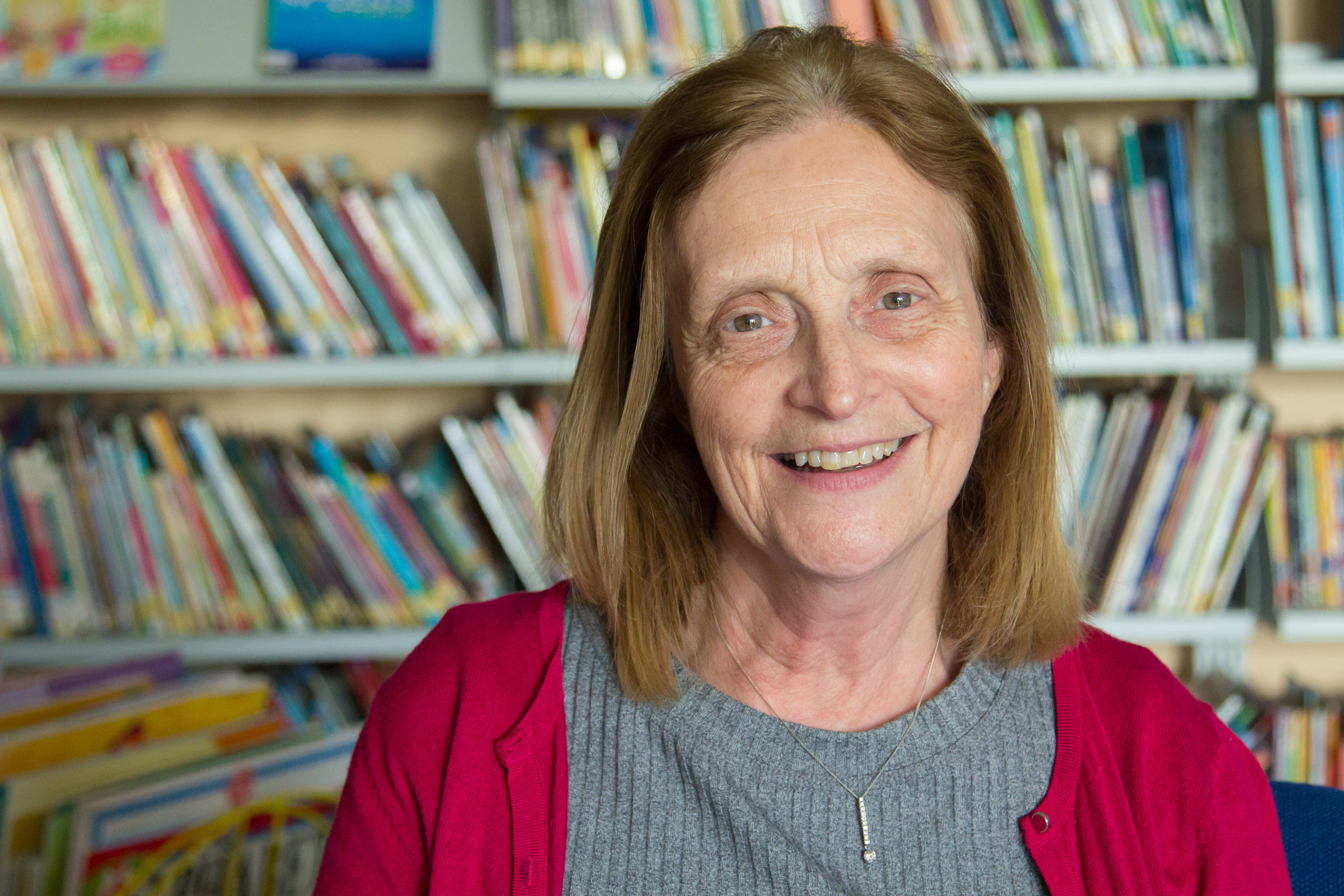 THE Scottish Book Trust Awards are set to take place on Tuesday 6th March in Edinburgh.
The Trust has announced the recipients of the 2018 Outstanding Achievement and Learning Professional Awards.
The honours are awarded to one author or illustrator and one learning professional who have inspired young readers in Scotland.
This year, the Learning Professional Award will be given to Eileen Littlewood, head teacher of Forthview Primary School in Edinburgh.
Before Eileen started her role, the school's library had been dismantled and pupils couldn't safely access a public library.
Eileen got to work, applied for funding and managed to secure £10,000 to develop and encourage a reading community in Forthview and West Pilton.
Fantasy novelist Caighlan Smith wins 2018 Scottish Teenage Book Prize
Eileen also helped fellow teacher Tracey Berry to start a parent book group, and used Quick Reads and comic books to engage parents who were reluctant to take up reading.
Other innovative initiatives include paired reading projects and school visits from authors.
The head teacher also runs a lunchtime book club for pupils who are keen readers and regular writing workshops.
Recently, Eileen has worked with parents to create a book of poems on mental health to share with their children.
Crime writers Abir Mukherjee and Graeme Macrae Burnet on bringing tartan noir to Kolkata with Val McDermid
The parents involved have all had issues with anxiety themselves, and the book was launched at the National Library of Scotland at the start of February with Deputy First Minister John Swinney.
On her award, Eileen Littlewood said: "I was quite overwhelmed when I heard that colleagues had nominated me for this award and very excited when I heard I had been selected as winner."
She added: "Reading for enjoyment is the key to success – academic success and success in life. It is a source of joy I want to share with others. Winning this award is a crowning accomplishment for me."
'It's helped my mind and my health'
A pupil from Forthview Primary School said: "Mrs Littlewood always selects the right books and levels for us to read. She knows all the books in the library. All the books she selects for book group are amazing."
A parent from Forthview Primary School said: "Eileen talked to me about the book café… I tried it and started reading 'Quick Reads'. I related to the girl in the book because she had depression too like me. It's helped my mind and my health."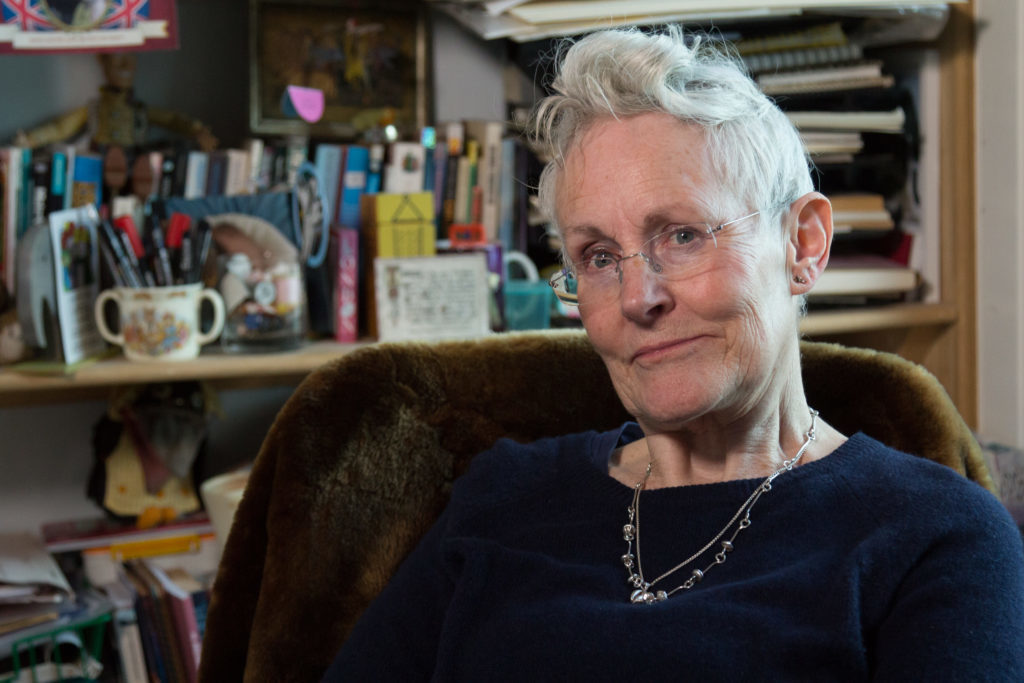 Edinburgh-based writer Vivian French will be given the Outstanding Achievement award.
Vivian has written over 270 titles for children – including the picture book Oliver's Vegetables and The Tiara Club series of chapter books illustrated by Sarah Gibb – which have sold more than three million copies internationally.
In 2012, Vivian and Lucy Juckes set up Picture Hooks, a mentoring scheme to encourage emerging Scottish illustrators.
The five chosen illustrators work with their mentor for a year, with their work exhibited at the National Gallery of Scotland at the end.
'Maybe the Scottish have a dark sensibility': Award-winning crime writer Graeme Macrae Burnet on success, stories and the Edinburgh Book Festival
Vivian has been Children's Writer-in-Residence at Edinburgh International Book Festival five times and a guest selector for the children's programme.
The author also teaches at Edinburgh College of Art in the illustration department and is a patron of the Borders Book Festival.
'I'm going to redouble my efforts now to ensure that I really deserve it'
The author said winning the award has made her want to work even harder.
She said: "I have the most wonderful time visiting schools and festivals, tutoring young illustrators, talking (always talking!) and discussing books and pictures… surely such an award should be for someone who's earned it by the sweat of their brow?
"Not someone like me, who skips about having such a very lovely time! I'm not ungrateful – truly I'm not – it's the most amazing award to be given… but I'm going to redouble my efforts now to ensure that I really deserve it."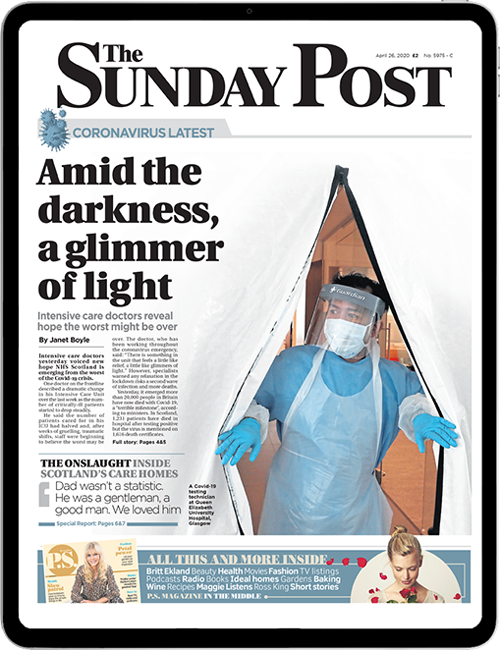 Enjoy the convenience of having The Sunday Post delivered as a digital ePaper straight to your smartphone, tablet or computer.
Subscribe for only £5.49 a month and enjoy all the benefits of the printed paper as a digital replica.
Subscribe