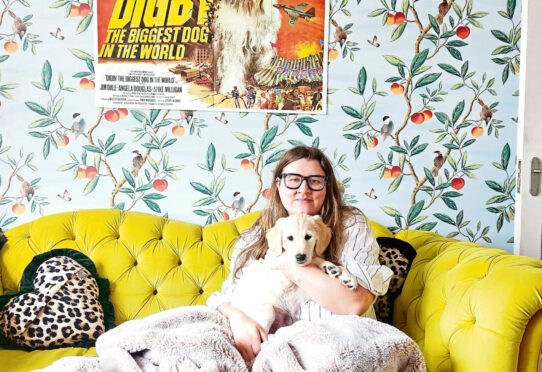 It is a show about to break the mould in children's TV in the UK and United States…and has its roots in a conservation village on the outskirts of Edinburgh.
A Kind Of Spark is a powerful, heart-warming live action series that explores and celebrates neurodiversity in tale of friendship, courage, and self-belief.
Coming to BBC iPlayer on March 31, followed by a CBBC series kicking off on April 17, and launching in America, the series is based on the titular award-winning debut novel by autistic author Elle McNicoll. Cast with young, neurodivergent actors at the insistence of its creator, it is said to be a ground-breaking first for children's programming.
But it comes at a cost. The series marks two decades of a struggle that culminated in a life-changing breakdown for the writer who grew up in the village of Juniper Green where she was diagnosed with autism at nine.
McNicoll, now 30, who started writing stories around the time of her diagnosis, said: "It is special, with autistic actors playing autistic characters, which is something I fought for. Some networks are very frightened of that, but the BBC was great. It is something that has not been done before, so I just hope the readers love it and don't get too annoyed about minor changes. It is going to be fun."
A Kind Of Spark tells the inspirational story of autistic teenager Addie, who learns about witch trials that happened in her hometown of Juniper centuries before discovering there is more to their story, just as there is to her own.
"It is always the hope with the books and the TV show that they will encourage others to be brave and start telling these stories. There is a whole smorgasbord of stories for different kids. I only tell from my experience which is obviously one kind of viewpoint so it would be great to have more."
She admits to growing up confused and anxious, telling The Post: "My teachers picked up on bad handwriting, anxiety, and behavioural issues. I had no idea what neurodiversity was as a child, and nobody explained it. It was implied that you go about your business as normal, and that was it. It felt like this strange secret, and I didn't talk about it a lot."
The writer, who despite her condition gained a first-class degree in Creative Writing at London's South Bank University, explained: "I was told a lot as a child that I was presenting differently. People would say, 'you're a bit funny, that's not normal, and you're not like the other kids.' It wasn't intended as cruel, but it happened a lot."
McNicoll, who has just published the children's fantasy Like A Curse, recalled: "It was the early 2000s and a time when labels were frowned upon by my parents' generation. That was fine up to a point, but the kids in the playground would come up with their own labels, unfortunately."
The author said: "They were thinking not to throw the word about because people wouldn't understand it and you can't use it as a shield or an excuse.
"To a degree I understand and respect that, but there were chasms of not knowing how to explain things. And I didn't know why I experienced certain things; why my anxiety levels were much higher than that of my peers' or why I found social communication so difficult.
"And there wasn't any representation in media or entertainment. That's why I now do what I do. I write to fill in those gaps that kids inevitably have."
But she says it took a devastating break down in her 20s to spark change. She explained: "I did not start doing this until my mid-20s because I really held on to the belief that my condition was something you didn't talk about. That was damaging and it caused a lot of problems. I had a quite bad nervous breakdown.
"I went to the doctor who was very blunt with and said, 'This is happening because you are autistic and like to move through life pretending you are not. You have to start addressing it.'
"I started thinking about childhood and all the questions I would go back and ask if I had that time again."
After her breakdown she took summer jobs in London bookshops, specialising in the children's sections, purely for the joy of the job. Dealing with the stock meant she noticed a lack of books featuring neurodiversity.
"In 20 years there still wasn't anything that would help newly diagnosed children or children who are a bit different," she said. "I knew there was a big gap in the kids' market for books about youngsters who were neurodivergent, books that were positive and fun and not just non-fiction guides."
She organised a meeting with a respected publisher. She said: "I had run the numbers and the percentages were something like 0.005% of books that have autistic or neurodivergent kids in them while statistics at the time, 2018, showed that around one in 100 people in Scotland were autistic. Neurodiversity was being neglected."
The publisher agreed and asked McNicoll if she had written a book. She remembered with a smile: "That's how it happened. It was a bit of a sideways journey into becoming an author."
However it started, she hasn't looked back since the launch of A Kind of Spark in 2021. The TV show takes it to a whole new level, reaching youngsters who have barriers to reading, whether linked to their conditions or because of financial restraints and lack of access to libraries.
And McNicoll, who lives with her partner, autistic cinema manager Josh, 30, is branching out, this time into YA romance novels.
"I loved reading romance as a teenager," she admits. "I used to go to Waterstones on Princes Street in Edinburgh after school every day and grab a romance book. I'd sit in the coffee shop and look up at the castle and read. I love the genre, because it centres on women and gives women happy endings."
---
Like A Curse, the latest book for children by Elle McNicoll is published by Knights of Media and is out now.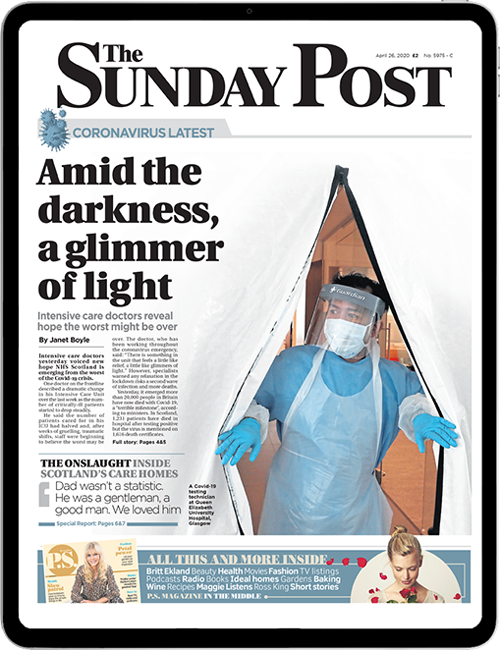 Enjoy the convenience of having The Sunday Post delivered as a digital ePaper straight to your smartphone, tablet or computer.
Subscribe for only £5.49 a month and enjoy all the benefits of the printed paper as a digital replica.
Subscribe