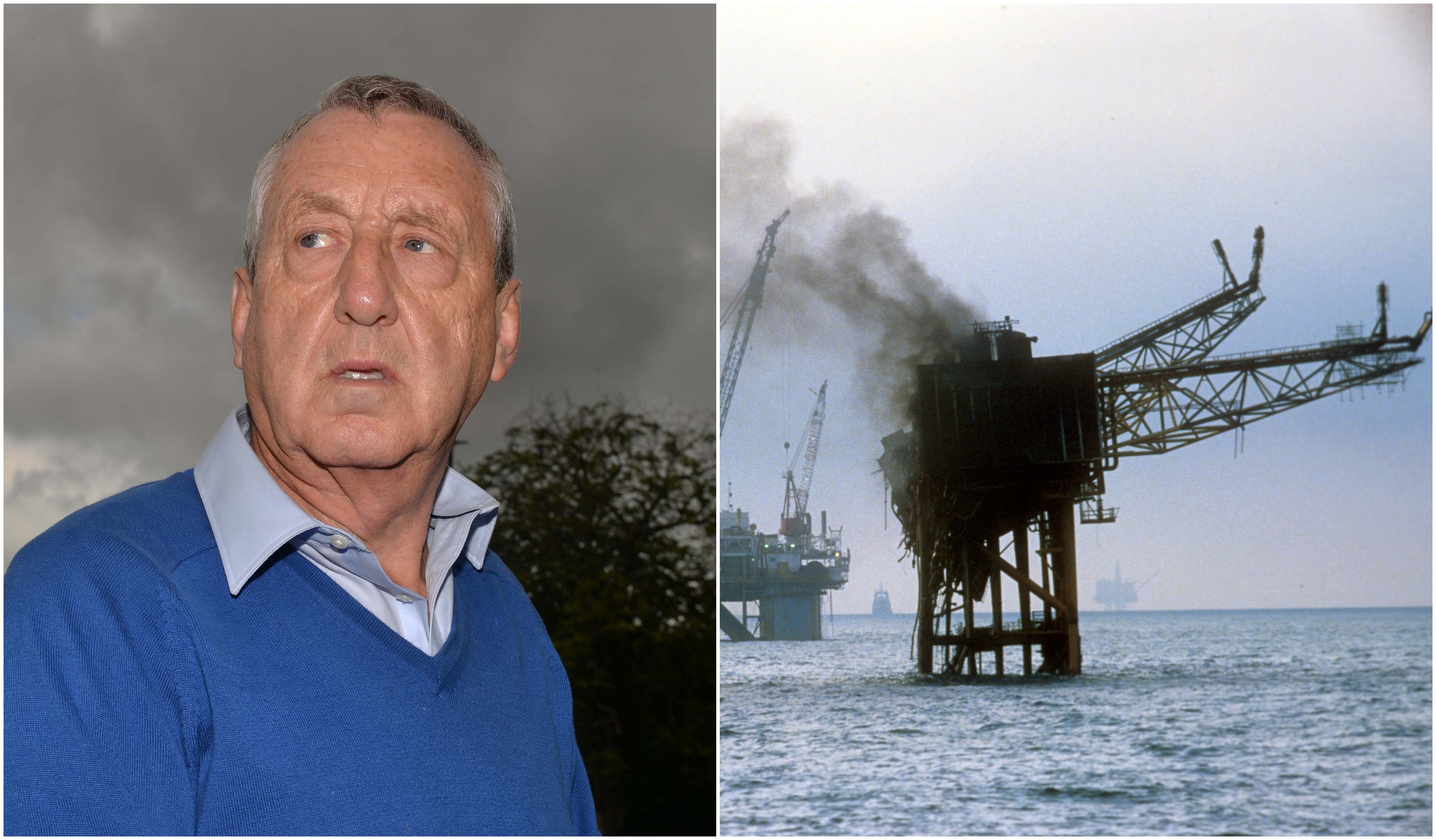 AS he tossed and turned in his bed, Geoff Bollands' wife Christine told him there were three things he needed to do.
The first was to get some sleep, the second was to phone his bosses and tell them he was never going back and the third was to get on with the rest of his life.
Geoff had been one of the men on the Piper Alpha in 1988 when it exploded 120 miles north east of Aberdeen, claiming 167 lives.
For four years he had lived with the horror of what he saw. What was keeping Geoff awake was the prospect of going offshore on to a North Sea oil rig again the next day.
"I did exactly what my wife said to me," said Geoff, now 70. "It was like closing the book. The next morning, I started to get better."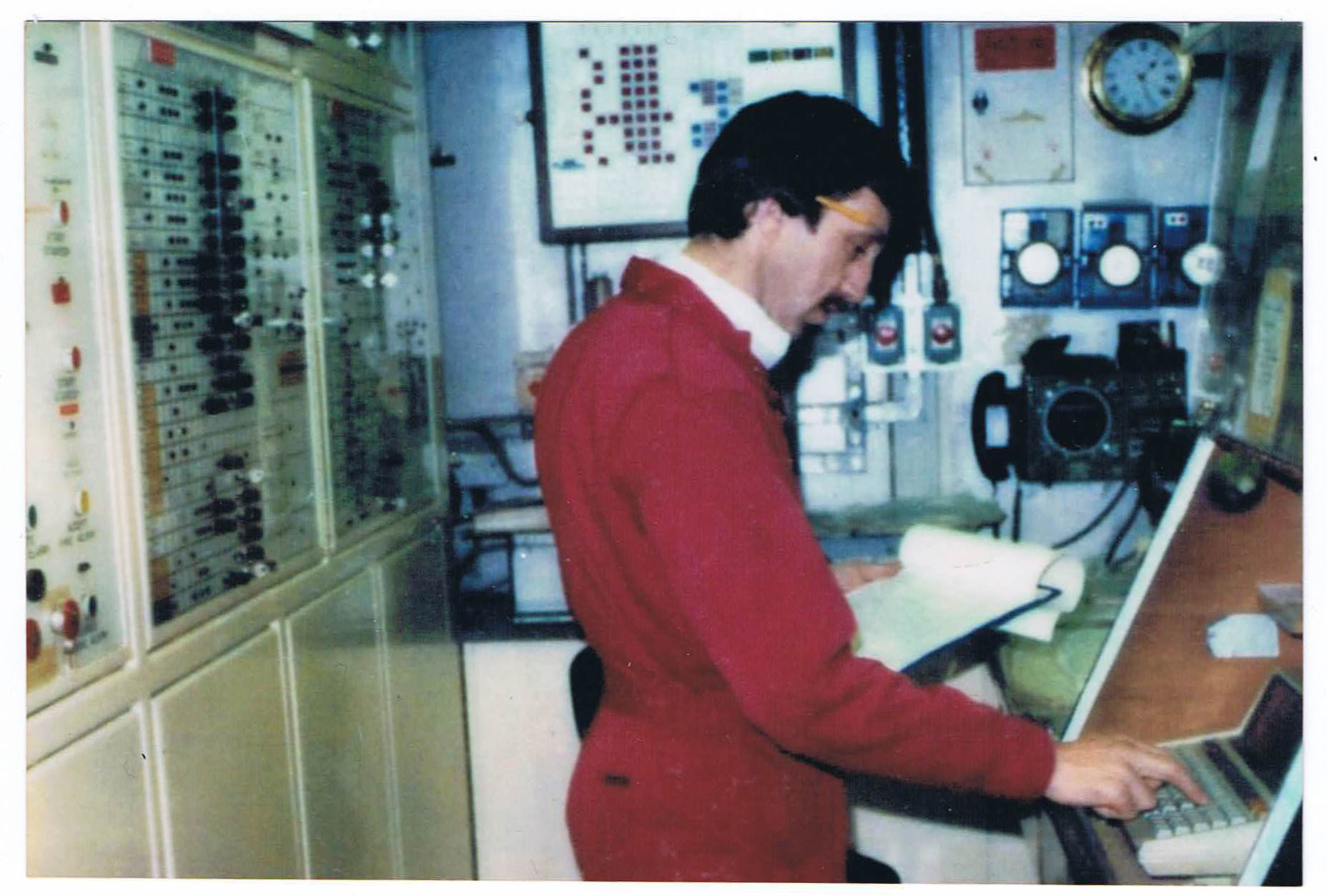 Now, on the eve of the 30th anniversary of the world's worst offshore oil disaster, Geoff has written a book about the horror. Baptism of Fire: Life, Death and Piper Alpha tells not only of that awful night, July 6 1988, but also charts his work touring the world giving safety lectures aimed at stopping other tragedies.
Granddad-of-three Geoff, from Middlesbrough, had worked on Piper Alpha, operated by Occidental and responsible for up to 10% of the UK's crude oil production, for eight years. He was due to finish his latest shift the following day when the first blast rocked the control room where he worked as a production operator.
"The bulkhead next to me came in and I was blown 15 feet across the room," said Geoff. "I pushed the shutdown button and then helped my colleague out. The smoke was like a black wall in front of us."
Geoff got to the main production deck but with his hip injured in the explosion he was struggling to walk and smoke and fire had cut off escape routes. One of the men tied a rope and Geoff and others managed to climb down it, showered by sparks.
"A Zodiac rescue boat had come in just then and I got into one of the two places left on it. We only got 50 yards away when there was this massive fireball. It was unbelievable. If the platform had been on fire all night, I still wouldn't have thought that would have happened.
"It was just 20 minutes after the first explosion at 10pm. If I hadn't have got off minutes before, I'd have been right in its path. There were lads where I'd been jumping off the side with their clothes on fire and others falling off the rope.
"For the next couple of hours I watched one explosion after another, then the platform split and the accommodation block fell into the sea. It was like watching a real-life disaster movie. You knew when it went into the sea that most of them had had it. It was tough."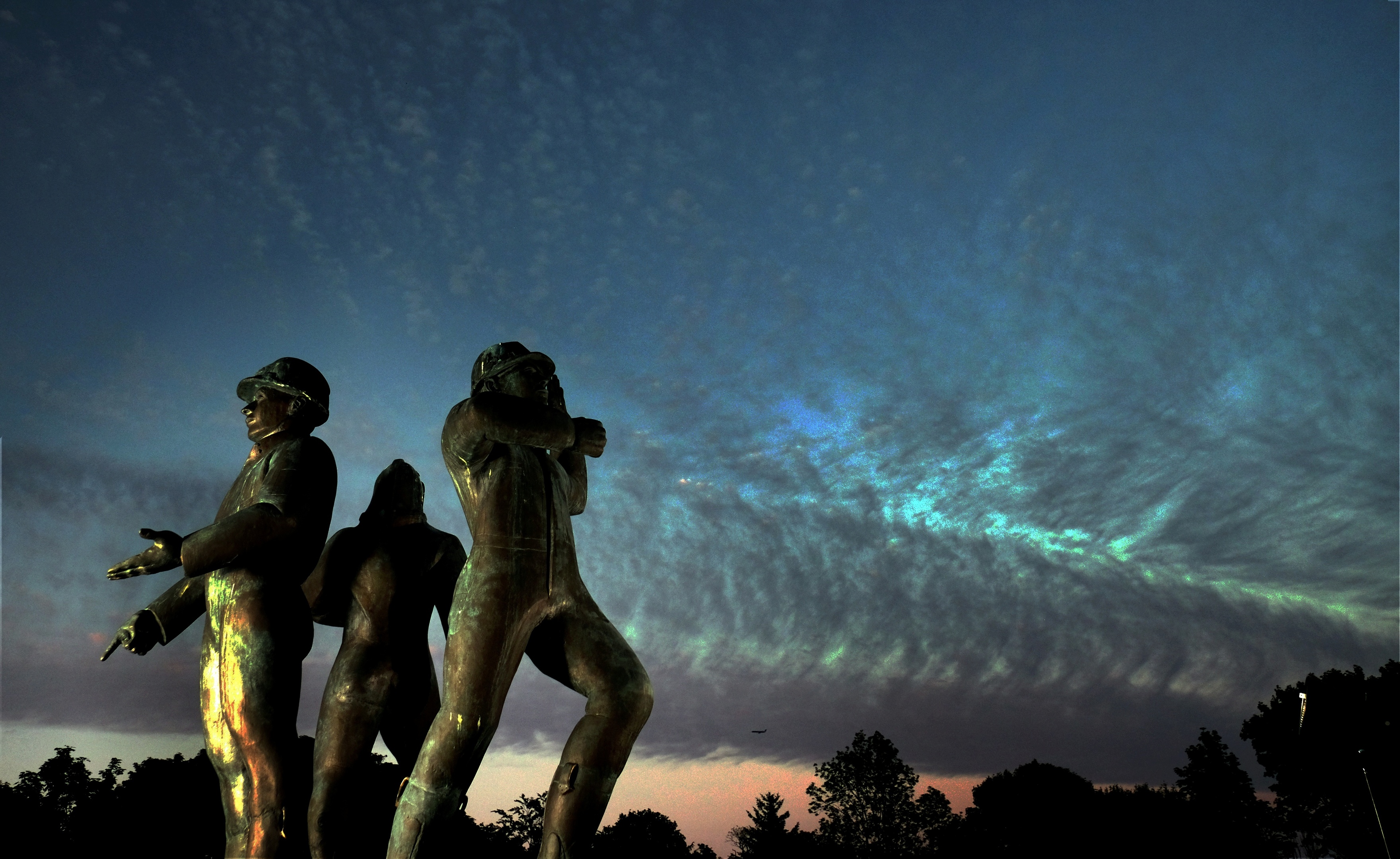 It was only when Geoff got back to shore the following morning that what had unfolded started to hit home.
"I saw a list of survivors in a policeman's hand and he had 64 names on it. I asked if that was all that had got off and told him that there were another 160 or 170 missing.
"That's when the loss of life hit me. It was staggering. There were so many guys I'd worked with for years and was very close to.
"I attended funerals but after I went to one, Harry Flook's in Monifieth, the devastation of the family upset me so much I never went to any more."
Geoff suffered from post-traumatic stress disorder for years after the disaster, during which time he attended the lengthy subsequent inquiries.
It was established that a pump was brought back into use without anyone realising it no longer had a vital safety valve. Leaking gas was ignited, resulting in the initial explosion.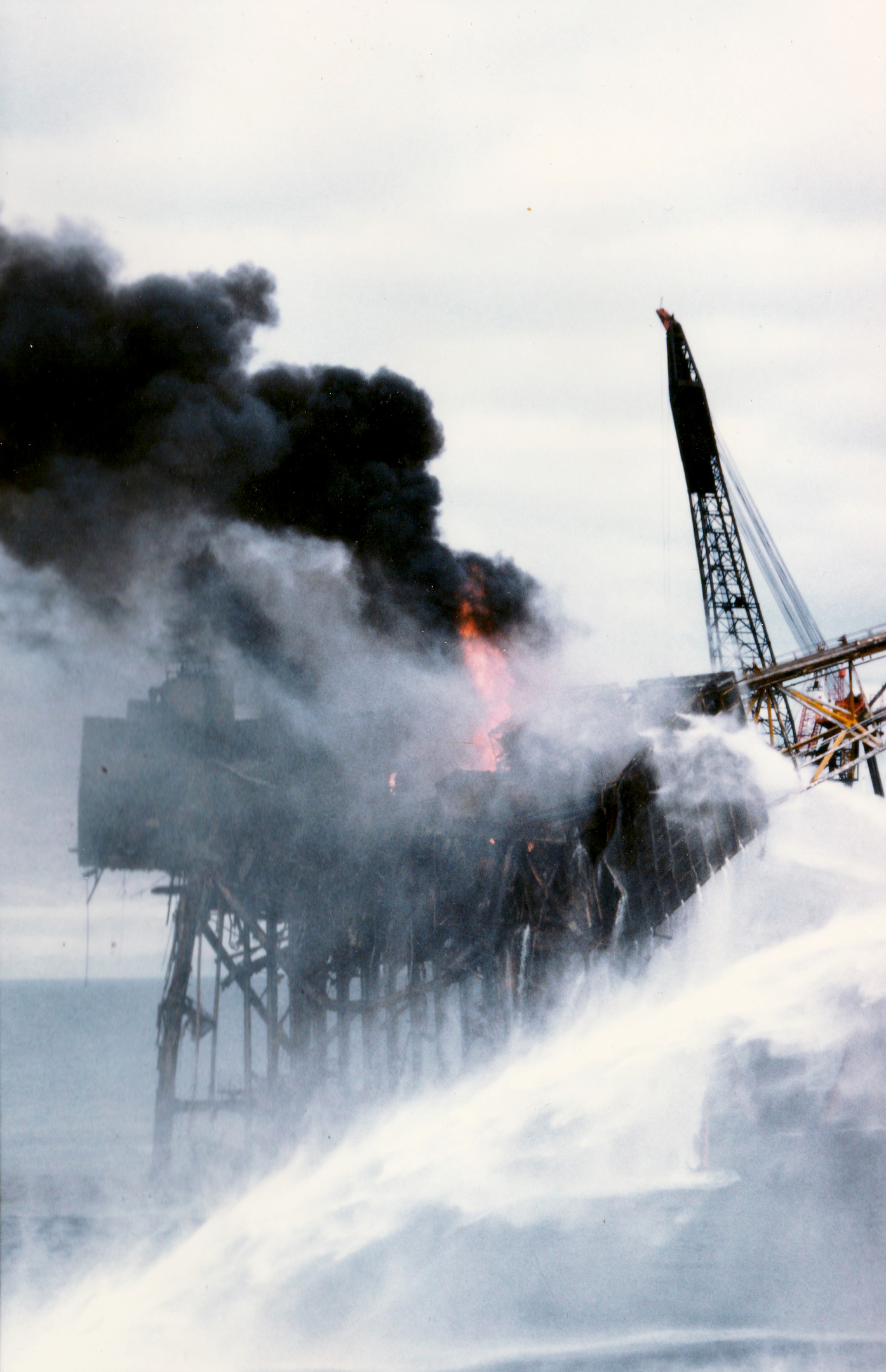 Lord Cullen's inquiry lasted for 13 months and he recommended 106 changes to working practices, all of which were accepted.
He later said: "The industry suffered an enormous shock with this inquiry, it was the worst possible, imaginable thing. Each company was looking for itself to see whether this could happen to them, what they could do about it.
"This all contributed to a will to see that something better for the future could be evolved."
Geoff welcomed the recommendations, which included ensuring lifeboats were no longer all stationed in the one area.
"The design recommendations for platforms are so much better," said Geoff. "In effect our hotel, the accommodation block, was above and next to a gas module. You wouldn't dream of doing that onshore.
"The shutdown valve was on the platform and trapped all the gas in, which then heated in the fire and exploded. The valves are now under the sea. Lessons have been learned and it's definitely a safer place offshore."
Geoff switched careers to become a financial adviser but has also used his experiences to give more than 150 presentations to oil and gas industry workers throughout the world over the past 10 years.
"Lads who work offshore tell me it makes them focus on the things they do every day. It reminds them that if you get the simple things wrong, then the consequences can be beyond belief."
Baptism of Fire: Life, Death and Piper Alpha by Geoff Bollands is out this week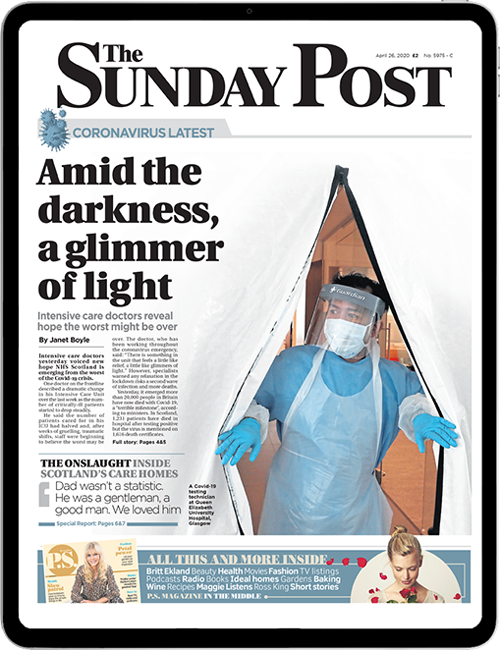 Enjoy the convenience of having The Sunday Post delivered as a digital ePaper straight to your smartphone, tablet or computer.
Subscribe for only £5.49 a month and enjoy all the benefits of the printed paper as a digital replica.
Subscribe