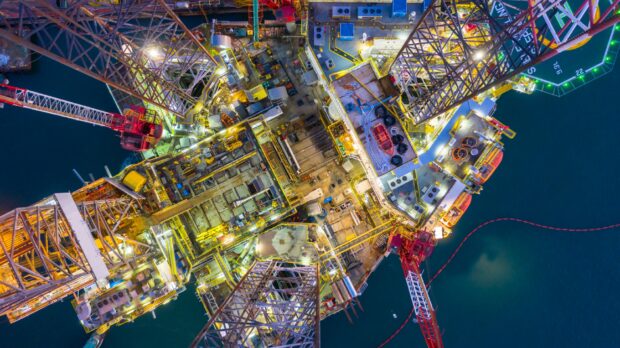 Night shift staff may be at greater risk of cancer, ­according to a study of offshore oil workers.
The research in Norway found workers on "rollover" shift patterns who worked both day and nights had a markedly higher risk of developing aggressive prostate cancer to colleagues who worked only days.
Led by Dr Leon Alexander Mclaren Berge, a Scots-Norwegian scientist, the study looked at 25,000 men who had worked on oil platforms and revealed 300 had been diagnosed with an aggressive form of the cancer.
He studied offshore oil workers whose jobs rotated between night and day shifts and compared them to those on day shifts. Rotated shift workers had marked increased chances of developing aggressive prostate cancer. It follows research suggesting shift workers have a higher risk of breast cancer.
Berge, formerly of Glasgow University and now with Oslo University, said: "Night shift work may cause problems such as sleep deprivation, increased stress, hormonal imbalances and other health problems with long-term implications for cancer.
"These negative health effects may be exacerbated if the sleep and wake cycle is regularly disturbed over long periods of time.
"Offshore workers ­additionally have a relatively extreme shift work schedule and may work an increased number of consecutive night shifts, compared to other professions. The Norwegian offshore industry workers have 14-day work periods, with four-week breaks in between. During each work period, workers experience one of three different work schedules – 14 day shifts, 14 night shifts, or seven night shifts, followed immediately by seven day shifts, or vice versa.
"The last of these is known as ­rollover (or rotating) shift work and demands changes between day and night shifts, which may leave workers less time to adapt."
Berge said humans have evolved to function based on a 24-hour sleep and wake cycle called the circadian rhythm. Night workers have low levels of the sleep hormone, melatonin. He said: "This cycle regulates many vital functions with implications for cancer, such as digestion, the immune system and hormone production.
"People who work nights have low levels of the so-called 'sleep hormone' melatonin. This may be important, as prostate cancer is thought to be particularly sensitive to hormones, and animal experiments have shown melatonin helps prevent the development of cancer.
"Low melatonin levels are also linked to disrupted sex hormone production, which may contribute to the growth of ­prostate cancer."
The research was triggered by the 20% increased risk of prostate cancer among Norwegian offshore workers.
Rolling shift patterns operate on UK oil platforms.
Berge said: "Night shift work has also been associated with an increased risk of both breast and prostate cancer, cancers that are particularly sensitive to hormones."
Stirling University occupational health expert professor Andrew Watterson says evidence linking some cancers to long night and day shifts already exists for healthcare shift workers, including nurses. NHS nurses frequently work 12-hour shifts on a rolling pattern of day and night.
Watterson is calling for an urgent establishment of a Scottish Industrial Injuries Advisory Council. He said: "Associations with female and male breast cancer are linked to endocrine disruption and sleep disruption. In addition, recent studies have revealed more links between night shift work, cardiovascular diseases, social ­disruption and workplace injuries.
"These findings illustrate why Scotland needs its own Scottish Industrial Injuries Advisory Council. It would assess and act more rapidly on research."
The firefighter
Firefighter Ian Cassels worked a rolling rota of night shifts in Glasgow before his retirement.
He was diagnosed with prostate cancer after an appointment with his GP. He said: "I was given the option to see if it progressed, radiotherapy, brachytherapy involving direct radiotherapy to the prostate gland, or have it removed surgically. Surgery which took it away was my immediate choice."
He remains disease-free but says five firefighters on his watch have now been diagnosed with prostate cancer. The granddad from Darvel, Ayrshire, said: "The link between prostate cancer with night and day shifts is interesting and certainly merits investigation."
Today, on vital 24-hour cover, firefighters' rotas are two day shifts, four nights and four days off. Weeks nine and 10 involve 14 days continuous leave.
The retired firefighter is now an ambassador for Prostate Cancer, giving talks to workers to alert them of the signs of the cancer.
He said: "Although the risk rises as we age, it can affect men of all ages."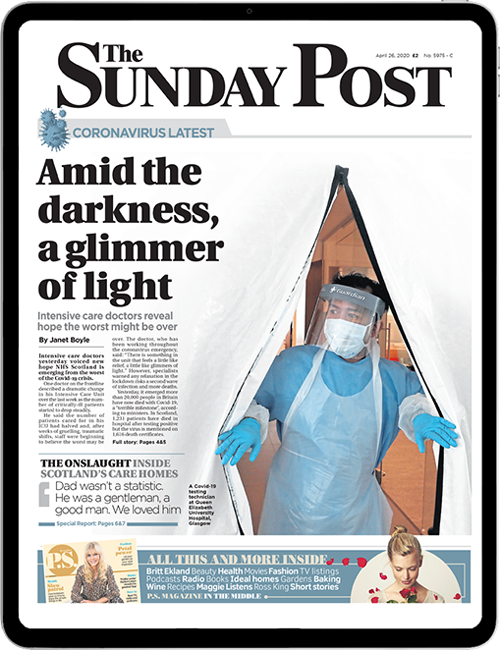 Enjoy the convenience of having The Sunday Post delivered as a digital ePaper straight to your smartphone, tablet or computer.
Subscribe for only £5.49 a month and enjoy all the benefits of the printed paper as a digital replica.
Subscribe