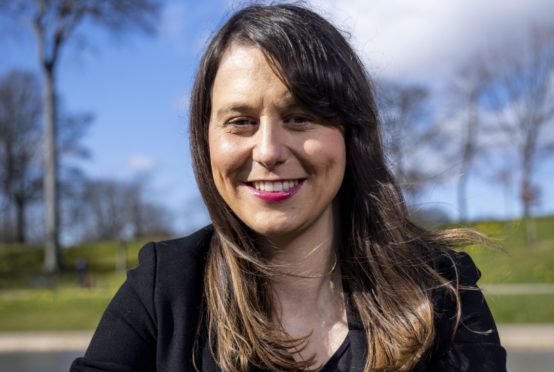 The number of women seeking a private diagnosis for conditions linked to autism has climbed during the pandemic as experts call for better specialist training for GPs and frontline staff.
Independent consultant Dr John Forrester has seen his caseload increase dramatically during lockdown with more women being seen for autism spectrum disorder (ASD). "The last six months has been my busiest period in 10 years, and waiting times have been pushed from two to eight weeks," said the Aberdeen-based consultant, who works with patients across Scotland.
"This is probably due to the mental health impact of the pandemic and recent strain on NHS services but there is a growing awareness of ASD in women."
Forrester said there was "no easy route for adults, women and men, to access an assessment unless they have a learning disability or another mental health problem".
"In the past few years, my referrals for women have increased dramatically. About three-quarters of the diagnostic work I do now is with women," he added.
"For intellectually-able adults who don't have any cognitive impairment or learning disability, there's no referral route unless they have secondary mental health condition. If they're not reporting significant anxiety, depression or other behavioural problems, they are not likely to be referred for assessment." Forrester believes there is currently not "sufficient training" for GPs and medical staff around ASD. He said: "We need a greater awareness in frontline practitioners and GPs about the subtle ways people can present as ASD.
"Most importantly, there needs to be a route for proper diagnostic assessment. This should be multi-disciplinary, including psychology, psychiatry, perhaps speech and language therapy, and an autism specialist. Sometimes practitioners unfamiliar with ASD will overlook it."
Dr Catriona Stewart, organisational development lead at the Scottish Women's Autism Network, has seen the number of women seeking advice about ASD diagnosis steadily increase.
"It can be very difficult for women to access a diagnosis," she said. "Masking, a survival strategy that some autistic people develop as children to fit in, is generally more prevalent in women and is a key factor in late diagnosis.
"Even when women have been assessed, they might be told they don't meet the criteria. We increasingly hear from women who are frustrated and distressed, having often felt belittled or dismissed in that process."
Stewart described the current diagnostic assessment process as "flawed". She added: "I've spent years lobbying for a fairer and universal pathway to diagnosis for women across Scotland. Getting a diagnosis later in life can have a huge impact on mental health and self-esteem."
She added: "It should be mandatory for everyone working in any service, health, education or social services, to be properly trained to support those with high-level autism.
"The training right now is mostly rubbish. I'd also like to see more autistic professionals included in assessment teams to help inform clinicians and also support women."
Calls to the Scottish Autism helpline relating to diagnosis increased 10% in the past year, to 610 cases. There have been 5,000 calls since last June, double the number the organisation would normally receive.
Joanna Panese, practice and community development lead at Scottish Autism, said: "Some adults don't notice autism indicators in themselves until later in life, or it can be triggered by a family member, such as a child, being diagnosed.
"We receive a lot of calls relating to late diagnosis and know there are still a lot of adults sitting on referral pathways because they can find it difficult to get past that initial GP appointment. Some GPS are very proactive compared to others." Panese recommends "a co-ordinated approach across Scotland that provides clear and fair access to diagnostic pathways", adding: "We also need to make sure people have the right access to post-diagnostic support, which is offered by numerous organisations and voluntary groups we work with across Scotland.
"Many people have felt additional pressure on their mental health and wellbeing due to the pandemic and that may have triggered a suggestion that a diagnosis would be helpful in terms of overcoming some of those issues."
More at scottishautism.org and swanscotland.org
---
I'd spent my entire life looking for answers, trying to understand why my brain worked differently. Suddenly, it all made sense
It took Francesca Baird 32 years to receive a diagnosis that finally explained some of the confusing thoughts, feelings and behaviours that had shaped her life.
The mum of one from Aberdeen recalls crying tears of relief when, two years ago, specialist John Forrester told her she had high-functioning autism.
She said: "Everything suddenly made sense. It was like the jigsaw pieces of my life finally aligned to form the perfect picture.
"I'd spent my entire life looking for answers, trying to understand why my brain processes things differently and why I've always felt different to everyone else. Getting that answer was so validating and helped me and my family understand my life up to that point. It's something we never considered when I was younger."
Before her diagnosis, Francesca, 34, had struggled throughout her life with anxiety, obsession, gambling addiction and self-harm. She believes she first started subconsciously masking her autism traits from an early age.
"I managed to fit in at primary school through my sporting ability," she said. "I struggled at secondary school when socialising became more conversation-based, usually around boys. I learned to mimic other people's behaviour and force eye contact but never felt I was being true to myself."
From the age of 16, she found it hard to hold down a job for long due to anxiety, which also led her to quit her psychology degree in its third year, although she later went on to complete it online. Francesca also constantly struggled with relationships, obsession and, aged 21, began to self-harm. "I started to self-harm because I was struggling internally and needed a way to express that and make people understand how I was feeling inside," she said.
Over the years, doctors misdiagnosed Francesca with Pure O, a form of obsessive-compulsive disorder, and later a personality disorder. Giving birth to her son, Oscar, 10 years ago was "life-changing" but severe sleep deprivation exacerbated some of her autistic traits and led to her becoming addicted to gambling.
Three years ago, this addiction, including betting on football matches and later the stock market, spiralled out of control as she racked up thousands of pounds in credit card debt. Once again, Francesca sought help.
"A mental health nurse told me I didn't have a personality disorder but asked me if I really wanted an autism diagnosis as there's nothing I could do about it," said Francesca.
"I then asked a doctor – who also told me he didn't think I had autism because I had 'theory of mind' – to refer me to a specialist. It amazes me that people think I wouldn't want an answer to why I've been struggling my whole life.
"I've spent my entire life working hard to camouflage my autistic traits and it's exhausting. Now, I'm more confident within myself. I can remove the mask and just be me. Having that self-awareness has helped frame my identity.
"A diagnosis doesn't mean that everything will be fine. I will always have emotional dysregulation but now I can better manage my autistic traits to avoid certain stressors. I've been in the same job for the past six years but being able to explain certain behaviours to my boss has been a big help."
Following her diagnosis, Francesca started writing about her experiences. Two years on, that project has led to a memoir, Label Me, which she hopes to self-publish after a fundraising push.
She has also created a support group on Facebook and hopes she can inspire more women who see their own struggles and confusion reflected in her story.
"It was cathartic just to get it all down on paper. I always need a project to focus on and this has been such a positive one," said Francesca. "I also realised there could be people in a similar situation to me and, after posting snippets of the book on Facebook, I've heard from a lot of women, either looking for answers or diagnosed later in life, who relate to my story.
"I want to raise awareness of mental health, in general, and certain ASD traits because there's still a big lack of awareness and understanding.
"Mostly, I want to encourage people in my position to seek a diagnosis because it can change your life."
Francesca Baird is crowdfunding for her book at kickstarter.com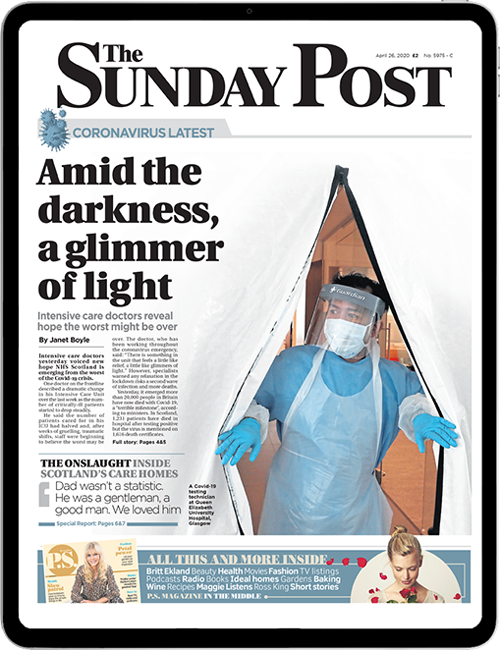 Enjoy the convenience of having The Sunday Post delivered as a digital ePaper straight to your smartphone, tablet or computer.
Subscribe for only £5.49 a month and enjoy all the benefits of the printed paper as a digital replica.
Subscribe