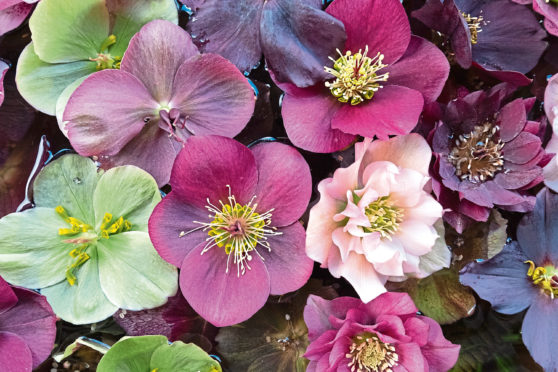 New shoots and sprouting seeds herald the start of the growing season and, says Agnes Stevenson, hydrangeas, hellebores and moss all need attention
The day the clocks go forward is a key moment for gardeners. It's a sign that daylight is starting to stretch and all around the garden plants are responding by putting on a growth spurt.
In places where just a few days ago there was only bare earth, I can now see signs of all kinds of things beginning to grow, including some of the many candelabra primulas grown from seed.
New shoots have appeared around the oriental poppies and the spireas are now covered in green buds.
Shoots are also appearing on the many hydrangeas that have been overwintering in small pots. These will need moving on soon into larger containers to spread out their roots.
Before spring advances further I will have to remove the thick layer of moss that every winter spreads over the drystone wall. It's not a job to be rushed because succulents and small bulbs grow amongst it.
Some of the hellebores I planted here two years ago have grown into sturdy plants with beautiful flowers in pink, white and purple. Others have not put on much growth, probably because of the heavy soil.
Even hellebores, which can cope with clay, do better if cosseted a little before they have to cope with less-than-perfect conditions. Fortunately this is one tribe of plants that is easy to grow from seed. The trick is to collect the seed and sow it immediately while it's still fresh.
Growing hellebores from seed produces flowers of all different colours and patterns and while some gardeners prefer to stick to those with deep purple tones or elegant splodges of burgundy on a white background, I like all of the flowers, even those that emerge a washed-out pink.
If you haven't already cut away the mature foliage from hellebores then do it now. This can carry fungal disease that can be passed on to the fresh leaves if the old ones are not removed before these emerge. In the same border I've also planted grape hyacinths and these are beginning to spread. These little blue flowers are such enthusiastic colonisers that they may eventually take over, but for the moment they are still reasonably contained.
Don't grow these if you dislike their spreading habit because once installed in a border they are very hard to remove.
I wish the globe flowers were half as energetic. Some types of trollius are vigorous growers but mine have been shy to get going. Eventually I hope to see a wave of their pale-yellow flowers rising above a sea of grape hyacinths but I don't think it will happen any time soon.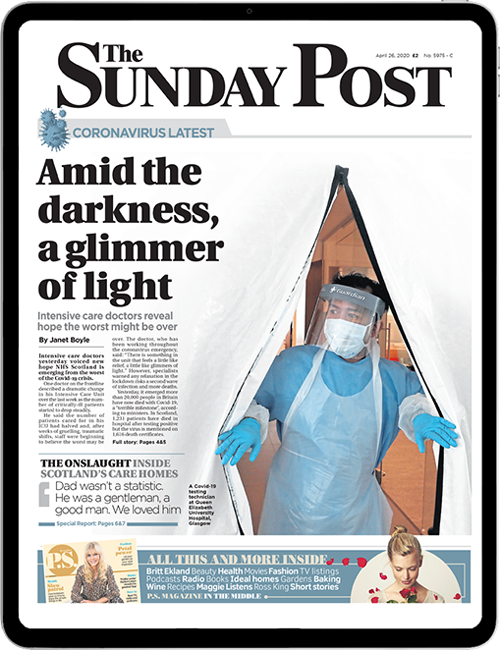 Enjoy the convenience of having The Sunday Post delivered as a digital ePaper straight to your smartphone, tablet or computer.
Subscribe for only £5.49 a month and enjoy all the benefits of the printed paper as a digital replica.
Subscribe