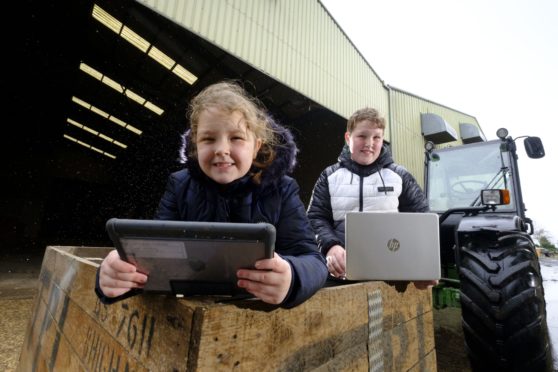 Living on an farm and with two school-aged children doing home learning, the last thing the Simpson family needed was a months-long problem with their internet connection.
In October, they moved from a cottage on the farm estate in Perthshire where dad Alan works, to a nearby bungalow. A main priority was having a reliable broadband service to the house as this is vital to the children, Mason, 13, and eight-year-old Alana, for engaging with their school teachers during lockdowns.
And as their home is miles from even the nearest village, the internet is a lifeline for staying in touch family and friends.
Mum Maryjane, 46, went with BT as their provider as the company had supplied the previous residents at the bungalow and she thought they would be the most reliable.
"They are a huge company with the biggest network and as our house is off the beaten track and they already had an established connection to the house, I thought it was a no brainer to sign up with them," she said. Maryjane thought it would be as easy as calling the company to switch the broadband back on at the bungalow on the day the family moved in.
However, it wasn't long before she ran into problems.
"Eventually they came and connected the landline I was told that the broadband would come on by the end of the day," she said. "I waited for it to be activated but nothing happened," she said. "I phoned BT again and they advised that this was getting worked on and I was assured it would be up and running shortly."
However, weeks went past with still no live connection and despite a number of assurances from BT that the issue was in hand, the inconvenience of having no proper internet began to take its toll.
"There seemed to be a problem with BT's junction box so they eventually gave us a mini hub to use until this was sorted," Maryjane said. "But the signal wasn't strong enough for our son to do his home schooling with and he was missing a lot of important lessons.
"He also couldn't use his gaming devices either, which is not ideal when you have kids who are stuck indoors all day with nothing to do."
Maryjane said that before they moved in to their new home, her husband had also bought a smart TV but as they now had no internet connection, this couldn't work properly.
And the temporary mini-hub that they had been given by BT was limited to basic usage and was costing them much more money every month than broadband would.
"The whole situation had become farcical," Maryjane said. "A number of times I was told that there had been technical issues but the broadband would be switched on that day. On other occasions I was told that the order had been cancelled and the whole process had to be started again from scratch.
"This went on for more than three months and I was at the end of my tether. The stress and inconvenience of it was unreal."
Feeling that there was no end in sight to the issue, Maryjane contacted Raw Deal for help.
We asked the company to investigate – and it wasn't long before the Simpson's broadband services were fully up and running. The company also gave Maryjane £235 compensation for her troubles.
BT said: "We are very sorry for the delay in getting Ms Simpson's broadband and landline connected. We needed to fix an issue with the address records on our systems which was causing a problem with the order. We've said sorry to Ms Simpson for any inconvenience and she's happy the matter's resolved. We've also added a gesture of goodwill to her account."
Maryjane thanked Raw Deal for stepping in.
She added: "You managed more in a few days than I did in months."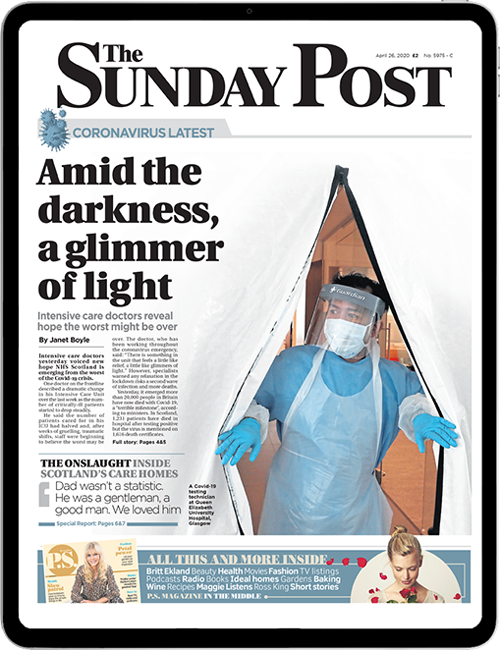 Enjoy the convenience of having The Sunday Post delivered as a digital ePaper straight to your smartphone, tablet or computer.
Subscribe for only £5.49 a month and enjoy all the benefits of the printed paper as a digital replica.
Subscribe