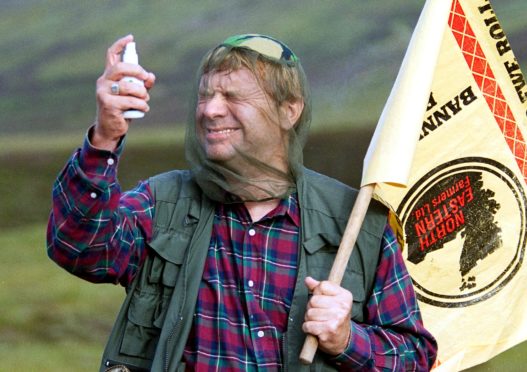 They are the tiny insects that cause massive irritation to Scottish residents and visitors alike each summer.
But Alasdair Roberts, Highlands expert, reveals the fascinating facts about the blood-suckers and explains why Scotland is the ideal breeding ground for the mighty midge
---
What is a midge?
Midges belong to the genus Culicoides. They are the smallest flies that bite humans in Scotland but they get more blood meals from animals.
What's the difference between a midge and a mosquito?
Mosquitoes are rare in areas where midges breed in Scotland, although both species bite to get blood. Midges gather in silent swarms of up to a thousand.
How many species are there in Scotland?
The Highland midge Culicoides impunctatus – Latin for pierce or puncture – is credited with 90 per cent of bites on humans but we have 37 other species including the harmless garden midge.
Why are they so common in Scotland?
The short answer is rain. Larvae develop in mossy damp breeding grounds over many months from October. A dry winter or spring reduces numbers. Cold helps them by reducing predators – mainly bats. They are only common in the high rainfall West Highlands.
Are there times when we are more likely to see them?
May to September is the season, with a second batch in mid-summer. Clear skies and sunlight discourage midges, along with winds which break up the swarm. Midges range up to a kilometre from their breeding grounds. They are most active at dawn and dusk.
Why do they bite people? Why are the bites so itchy?
Only the females bite. After becoming pregnant the insect looks for blood which enables eggs to develop. Pheromone is given off to attract other females. Itchiness is caused by histamine injected to aid blood flow.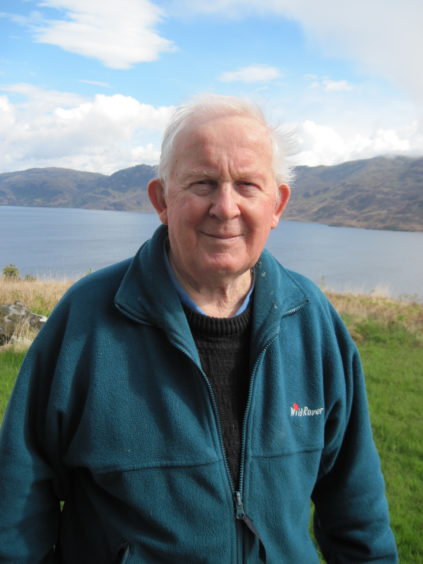 What is a midge life cycle?
Up to a hundred eggs laid by one female in damp ground become larvae, actively eating plant life before emerging from the pupa stage as adults for a lifespan of up to 30 days.
Top tips for getting rid of midges?
Climbing above 700 metres follows the example of deer which are troubled at lower levels. Chemical treatment of breeding-grounds has never worked. It would now be seen as un-green. Midge-eating machines send out pheronomes to attract vast numbers and do well in limited areas. Smoke from camp-fires or cigarettes keeps the minibeasts at bay. Sprays and creams protect the skin for short periods of time.
What prompted you to write a book about midges?
On a camping trip to the south of France I learned that mosquito-infested marshes had been drained to make holiday resorts. An island in Loch Morar, once the centre of Highland Catholic life, is now uninhabitable. Unchecked vegetation provides shade and shelter for these insects. Forestry estates do the same. Tree-felling workers lose up to 20 per cent of their working days to midges in summer.
Any interesting facts/things we might not know about midges?
I believe that midges, hardly mentioned by 18th-Century visitors, were regularly reported from Queen Victoria's time. Cattle-rearing crofters cleared for sheep led to degraded pastures and a rise in midge numbers. Bonnie Prince Charlie spent five months in the heather and suffered three attacks.
What does the future hold for midges?
I am sure there are more midges now than ever, and global warming will extend the midge season. Bringing back people might help to improve the land. Empty glens are not natural. Drainage schemes have been vetoed to keep ground "naturally" wet.
---
Alasdair Roberts' latest book Midges: The Book With Bite, published by Birlinn, is out now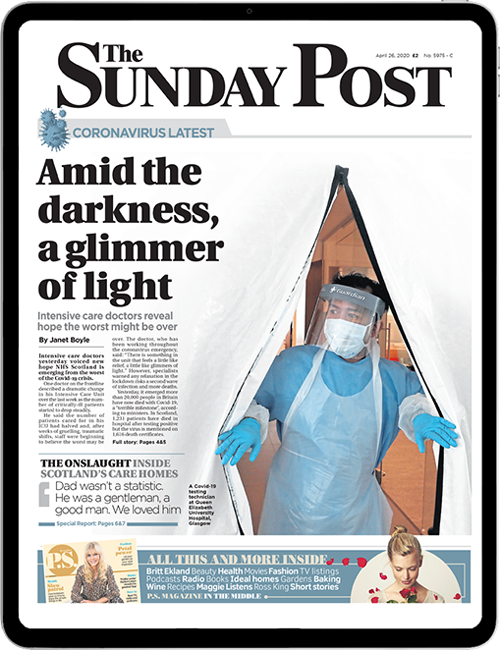 Enjoy the convenience of having The Sunday Post delivered as a digital ePaper straight to your smartphone, tablet or computer.
Subscribe for only £5.49 a month and enjoy all the benefits of the printed paper as a digital replica.
Subscribe