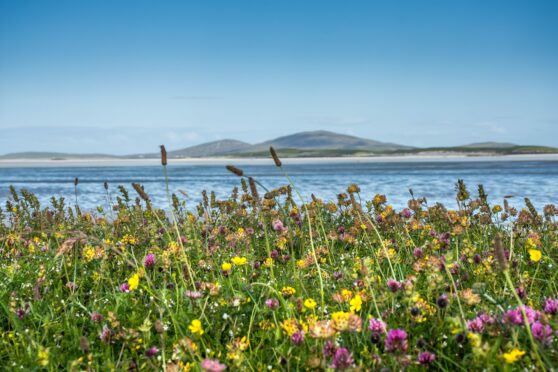 Beautiful to the eye, meadows provide a natural haven for flora and fauna – yet the vital habitats are vanishing quickly.
Ahead of National Meadows Day on Saturday, Iain Parkinson, of Wakehurst wild botanic garden, tells Alice Hinds the Honest Truth about biodiversity hotspots.
---
What made you interested in writing your book?
Many years ago I went on a study tour of the meadows of the British Isles and fell in love with the beauty of their colour and form.
I thought it would be interesting to share the secret life of a meadow through the experiences of people whose lives and livelihoods are entangled within its complex web and this was the inspiration for the book.
Why are they disappearing?
Conversion to intensively managed grasslands by ploughing and reseeding, along with heavy inputs of chemical fertiliser, are the main culprits.
But under-management and overgrazing, combined with a loss of expertise, have all played a part.
The scale and speed of decline already represents a conservation catastrophe but, sadly, meadows and the wildlife they support continue to be lost at an alarming rate. It is estimated that only 1% of species-rich meadows survive in active management today.
Why is the diverse flora of meadows so important?
A meadow has an abundance of species of wildflowers and grasses, providing food to countless pollinating insects.
The meadow provides shelter and food for an array of mammals and nesting birds.
When hay meadows vanish from the landscape, butterflies, bees and pollinating insects are dramatically affected, alongside the animals that predate those insects, such as birds, badgers and our beleaguered bats.
Which plants, flowers and grasses can be spotted in meadows?
Hay meadows are interlaced with an intricate mix of plants, including wildflowers, grasses, some sedges and rushes, and even a couple of tiny yet fascinating ferns.
Each meadow is unique due to regional differences in geology, soils, landform and climate.
Do you have a favourite?
It is impossible to choose as each has a unique sense of place. They also have a different character through the changing seasons.
Some, like North Meadow in Cricklade, in south-west England, which is famed for its spectacular displays of snake's head fritillary flowers, look stunning in early spring while other meadows start to sparkle later in the summer.
All meadows are incredibly rare but one of the most unusual types is the hauntingly beautiful machair grasslands found on the exposed west-facing shores of Scotland and Ireland.
What is a machair?
The machair habitat is formed from lime-rich shell sand washed up over thousands of years by the sea and shaped by a traditional management culture of light cattle grazing, hay cutting and low-intensity rotational farming.
The biodiversity of machair is rich and varied and includes the shy corncrake, corn buntings and myriad wading birds.
These meadows are special for the diverse range of wildflowers that form spectacular displays through the summer and attract a wide variety of insects, some of which are very rare, such as the great yellow bumblebee.
Any shocking or interesting things you discovered?
Well, it's shocking that we have lost almost all of our ancient grasslands within living memory.
I found it interesting meeting the people who shared their knowledge and experience to help shape this book. The fact that a scattering of meadows still survives is due to the heroic actions of the conservation community; people who are just as specialised as the community of plants that light up our meadows with their colour and character.
What more can be done to protect remaining meadows?
To ensure meadows have some degree of statutory protection. By virtue of their enduring character, surviving meadows demonstrate a resilience to change that gives hope for the future.
Raising awareness is also important, which is why I decided to write this book. I hope it inspires people to imagine a more sustainable future for our magnificent meadows.
---
Meadow: The Intimate Bond Between People, Place And Plants by Iain Parkinson, photography by Jim Holden, Kew Publishing, £25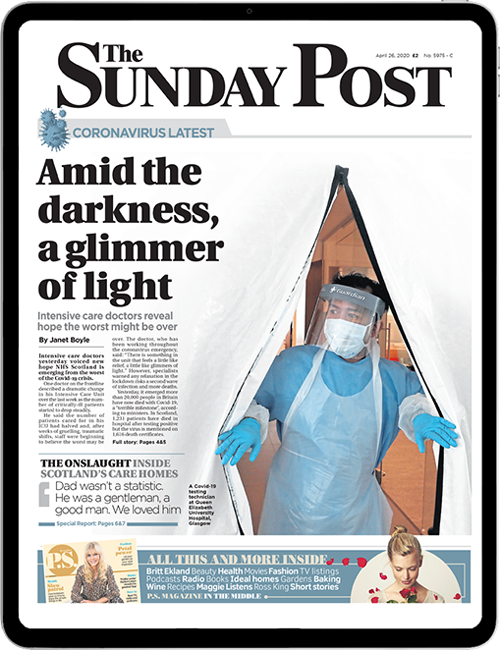 Enjoy the convenience of having The Sunday Post delivered as a digital ePaper straight to your smartphone, tablet or computer.
Subscribe for only £5.49 a month and enjoy all the benefits of the printed paper as a digital replica.
Subscribe