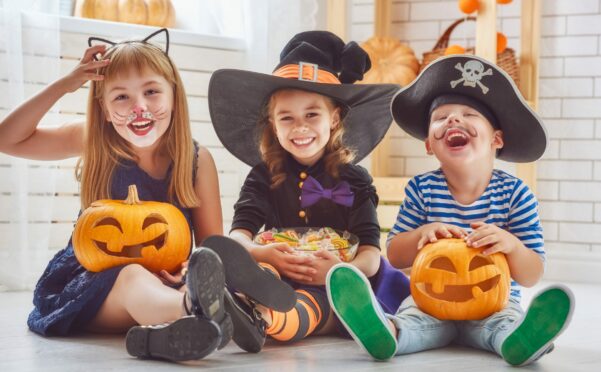 It's that time of year again when the pumpkins need to be picked in time for Halloween.
Rebecca McEwen, owner of Arnprior Farm in Stirlingshire, which has its own pumpkin patch, tells Tracey Bryce the Honest Truth about the spooky orange fruit…
---
How did you get into pumpkins?
We are the fourth generation of McEwen family to farm Arnprior and we couldn't be happier to be developing, diversity and enjoying our "time" at Arnprior Farm.
Arnprior Farm was established by my Duncan's family in 1936 and was primarily a beef, sheep and arable farm until 2015 when we decided to sell the cattle, increase sheep numbers, and try out diversification in the form of pumpkins. Some thought we were mad. They still do!
In five years, we have grown thousands of pumpkins and welcomed more than 1,500 people to our farm each year.
Where does the word "pumpkin" come from?
It originated from the Greek word for "large melon" which is "pepon". In English, the word is also an alteration of the French word "pompon" which means "melon". Pumpkin came into the English language in the 1640s.
Are pumpkins fruit?
Pumpkins are often mistaken for vegetables but are indeed fruit. According to the official definitions published by Encyclopedia Britannica: "Fruit, in its strict botanical sense, (is) the fleshy or dry ripened ovary of a plant, enclosing the seed or seeds". Fruit also tends to grow from the flowers of the plants, ie apples, bananas, berries and pumpkins!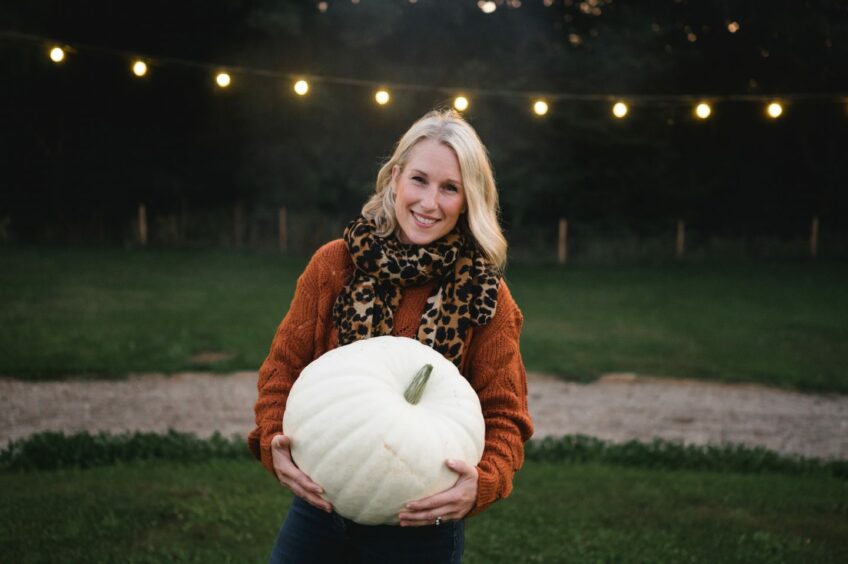 How are pumpkins grown?
Pumpkins are grown above ground on vines. Each vine produces yellow flowers and, once pollenated, these flowers produce pumpkins.
Why are there so many different colours (eg white, green, orange) and varieties of pumpkin?
There are more than 150 varieties of in every shape, colour and size you can imagine. Many are for eating, and some are used for decoration due to their unusual shapes.
Is it true that pumpkins are full of nutrition and have loads of health benefits?
Yes, they are. Pumpkins are highly nutritious and particularly rich in Vitamin A, have a high antioxidant content that may reduce your risk of chronic diseases, are packed with vitamins that can boost immunity, and have lots of lutein and zeaxanthin which, along with its Vitamin A, may protect your eyesight.
How many seeds, on average, do pumpkins have? And what are they good for?
The average pumpkin has 500 seeds. They are perfect for roasting with olive oil, and enjoying as a snack.
What is the record for the biggest pumpkin in the world?
The heaviest pumpkin, so far, was grown by a Belgian man, Mathias Willemijns, in 2016, and weighed 1,190.49 kg (2,624.6lb). Almost the weight of a small car!
What is the story of the pumpkin lantern at Halloween?
The original idea of the jack-o'-lantern was to scare away evil spirits. Many would set the carved turnips (pre pumpkins) by their doors and windows in the hope they would protect them. Pumpkins have gradually replaced turnips at Halloween for jack-o'-lanterns as they are easier to carve.
Aside from lanterns, what else can we use pumpkins for?
Pumpkins are used in many recipes, from sweet breads and biscuits to savoury soups and stews.
Any top tips for carving pumpkin lanterns?
Once you have cut through their hard skin, their flesh is soft to scoop out. I like to use a serrated knife to saw my design, and then use an ice cream scoop to scoop out the flesh.
Has your farm diversified in other ways?
In 2019 we took a huge leap of faith (again) and designed and built our own eco-friendly luxury glamping pod campsite. From lambing experiences in spring to our pumpkin patch in autumn, we are always busy. And, with three children under 11, 1,300 sheep, 800 acres of land and more than 10,000 pumpkins to grow there's always something to do…but we wouldn't have it any other way.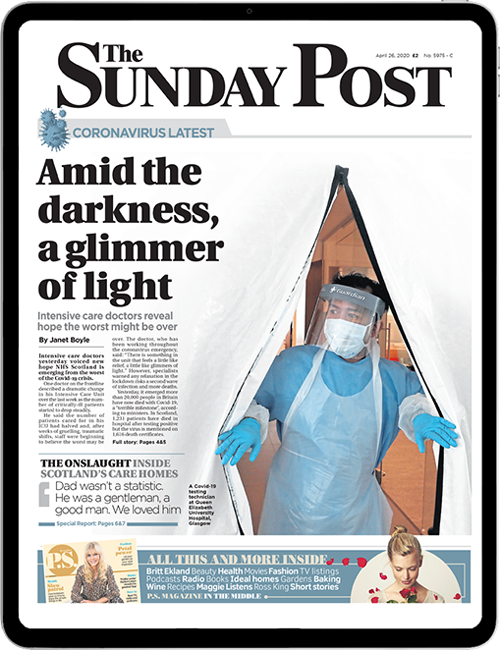 Enjoy the convenience of having The Sunday Post delivered as a digital ePaper straight to your smartphone, tablet or computer.
Subscribe for only £5.49 a month and enjoy all the benefits of the printed paper as a digital replica.
Subscribe