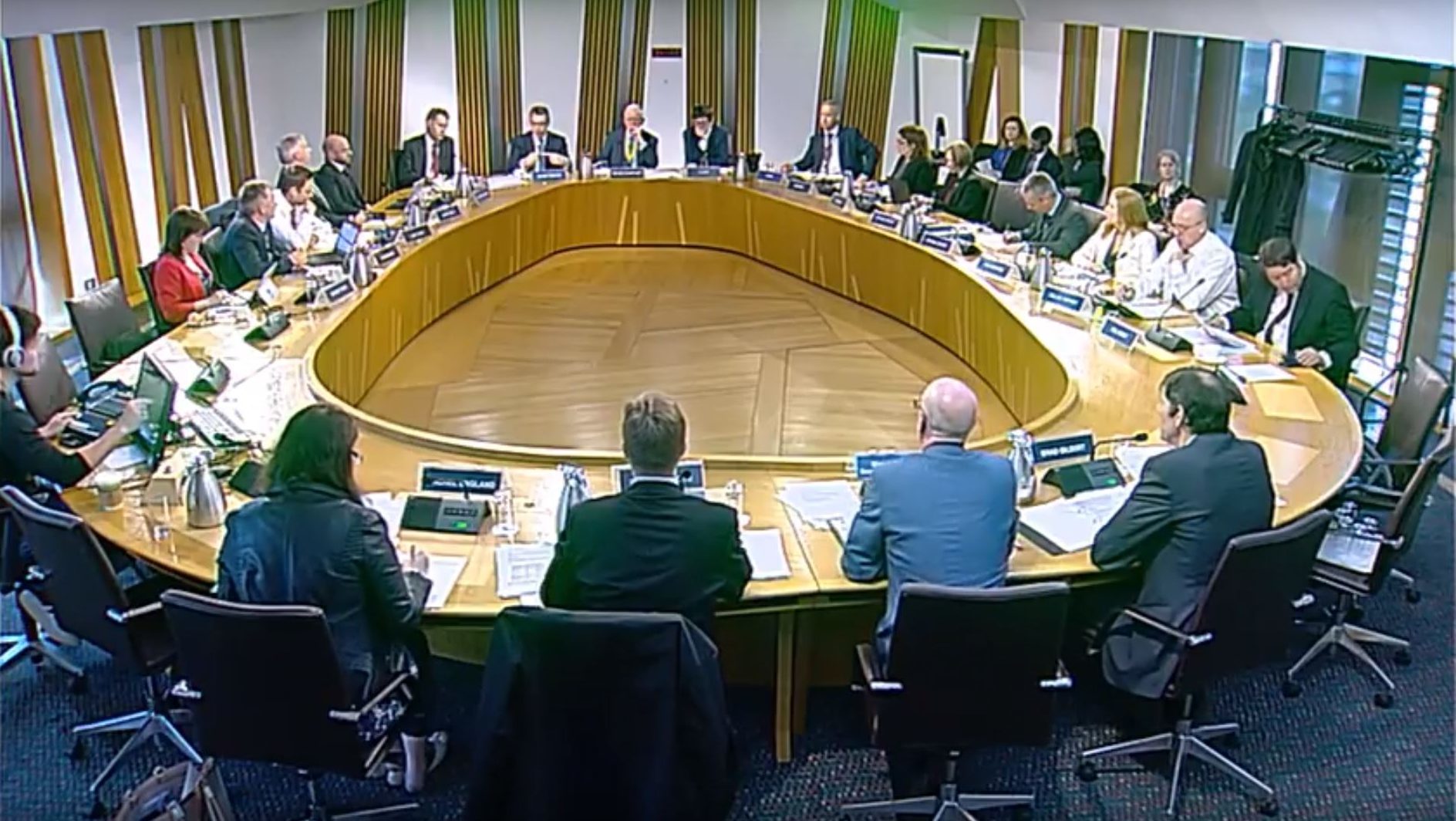 A Scottish Government minister quit last night as the sexual harassment scandal forced the first resignation at Holyrood.
Mark McDonald apologised and stood down after being accused of inappropriate behaviour.
Meanwhile, we can reveal a second SNP MSP, Willie Coffey, was reported to Holyrood bosses after a public servant complained about his behaviour.
The administrative assistant complained of "inappropriate language" and "unsolicited attention" from the 59-year-old backbencher.
The complaint – made six months ago – centred on alleged approaches made by the Kilmarnock and Irvine Valley MSP in person and in email.
Mr Coffey last night denied any wrongdoing, saying he "does not recognise the claims that are being made about his behaviour".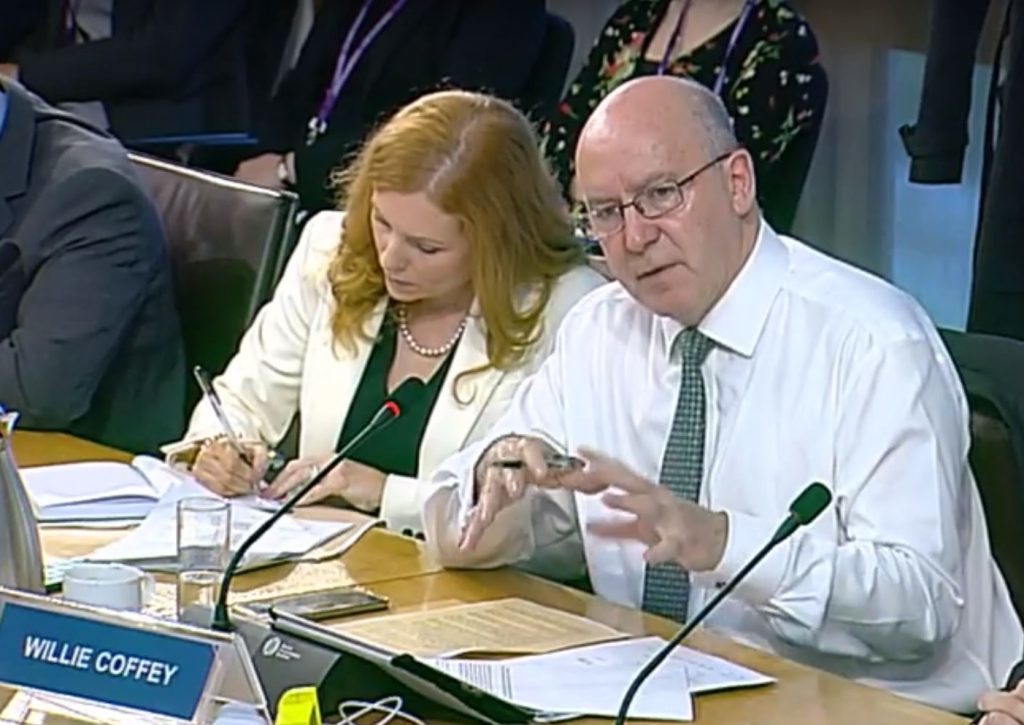 Childcare Minister Mr McDonald resigned at teatime yesterday. In a statement the MSP for Aberdeen Donside, a father of two, apologised "unreservedly to anyone I have upset or who might have found my behaviour inappropriate".
Mr McDonald added: "Where I have believed myself to have been merely humorous or attempting to be friendly, my behaviour might have made others uncomfortable or led them to question my intentions.
"I believe it would not be appropriate for me to continue to serve in my role in the Scottish Government and I have tendered my resignation as a Minister.
"I hope that in taking this step neither any particular woman or my family will be the focus of undue and unwarranted scrutiny."
Linda's story: Politician's behaviour was repugnant from the very first day
A spokesman for First Minister Nicola Sturgeon said: "Mark has taken the right action in apologising and recognising that it would be inappropriate for him to remain in Government.
"He will continue to make a valuable contribution to parliament as the MSP for Aberdeen Donside. As the Deputy First Minister told parliament earlier in the week it is right that men take responsibility for their behaviour and it is to Mark's credit that he has done so." Last week Ms Sturgeon revealed the SNP was investigating complaints of sexual misconduct against two of its politicians.
Scottish Parliament to have special performance of 'Locker Room Talk', play which explores sexually abusive rhetoric
It is understood one of these investigations related to Mr McDonald while the other probe did not involve a politician at Holyrood or Westminster.
The accusations against Mr McDonald or Mr Coffey were not judged criminal in nature. A Scottish Parliament spokesman yesterday said the conduct reported to them in the complaint about Mr Coffey "did not constitute a police matter".
He added: "We listened and acted quickly upon receiving a complaint from a member of our staff. The complaint concerned inappropriate language and unsolicited attention from an MSP. The member was reported to the human resources office.
Sunday Post View: There are no shades of grey in this. It is black, white and wrong
"The matter was dealt with appropriately and our employee was satisfied with the action taken. The Parliament and all of the parties at Holyrood are committed to zero tolerance to harassment."
However, a spokesman for Mr Coffey said: "Mr Coffey does not recognise the claims that are being made about his behaviour. Mr Coffey has not been informed by Parliament at any point that he has been the subject of a formal complaint."
The woman who complained to her bosses about his behaviour worked for the finance committee, of which Mr Coffey was a member. She no longer works at Holyrood.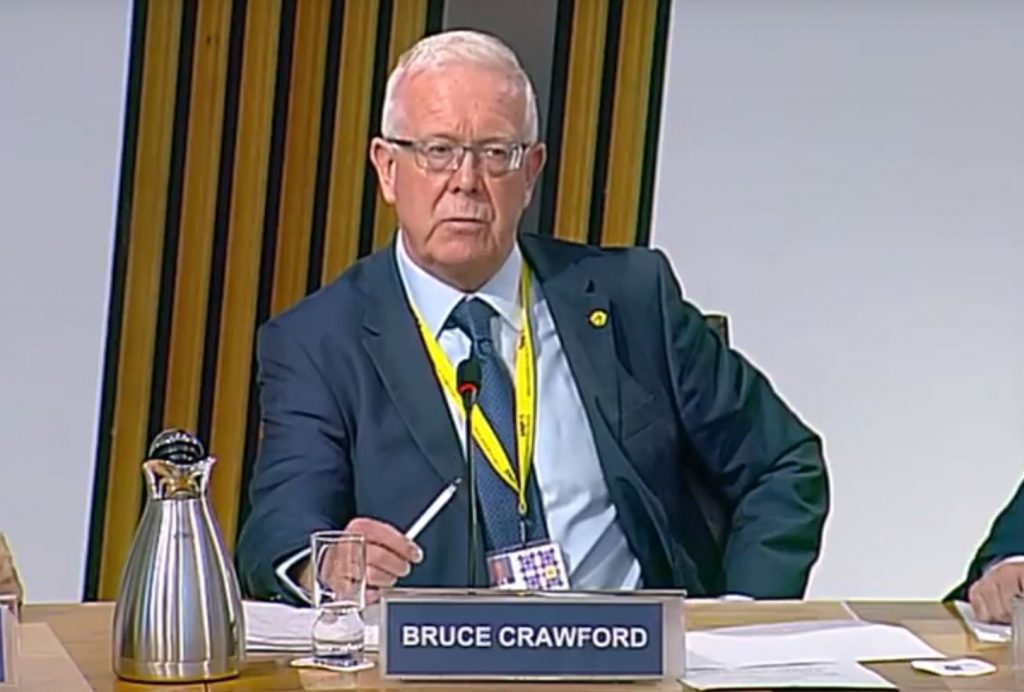 After the complaint was made, human resources officers at Holyrood involved committee convener Bruce Crawford, who discussed the complaint with Mr Coffey.
A spokesman for the Stirling MSP said: "Mr Crawford was approached as committee convener by a clerk, not as SNP group convener, to informally raise a matter with a member of the committee. He did so and was informed by the clerk that the matter was considered closed."
Last week human rights lawyer Aamer Anwar claimed that women at all levels of the Scottish Parliament have been subjected to harassment.
He described it as a "catalogue of sexual harassment, stalking, social media abuse, sexual innuendos, verbal sexual abuse, touching, sexual assaults, requests for sex, cover-up, isolation and bullying."
Holyrood bosses say that, including Mr Coffey's case, the number of complaints made to the Parliamentary authorities over the past five years is in single figures.
A confidential phone line providing advice to people concerned about harassment or sexual misconduct will be opened by the Scottish Parliament tomorrow.
In a letter to staff, Holyrood chief executive Sir Paul Grice said: "Our immediate priority is to ensure that anyone suffering from harassment has the advice and support that they need."
The news come as Westminster continues to be rocked by ongoing revelations about sexual harassment.
Following the resignation of Defence Secretary Sir Michael Fallon last week, two MPs – Tory Charlie Elphicke and Labour's Kelvin Hopkins – have been suspended amid allegations of misconduct and reports suggest more cases will emerge in the coming days.
The allegations against Mr Elphicke were referred to the police but the married 46-year-old denies any wrongdoing.
The chairman of the Committee on Standards in Public Life, Lord Bew, yesterday said outside bodies needed to be involved in investigations to avoid claims of a "cover-up".
He said: "The parties need to get a grip of this issue of accountability."
Mandy Rhodes: Holyrood won't be exempt from men behaving badly but I work there and don't believe there's a widespread culture of sleaze
Sir Roger Gale, Conservative MP for North Thanet, urged people "not to rush to judgement", claiming the scandal was turning into a "witch hunt".
But Labour MP Harriet Harman hit back, saying: "There are a lot of men saying this has been blown out of all proportion. No, it's not a witch hunt, it's long overdue."
Norwich South MP Clive Lewis has denied a claim that he groped a woman at the Labour conference in September after it emerged that the party was investigating a formal complaint against him.
And Labour former Foreign Office minister Ivan Lewis has denied he made non-consensual sexual advances toward women.
Mr Hopkins said he "categorically" denied allegations of inappropriate conduct made by activist Ava Etemadzadeh which the party is investigating.
Lorraine Kelly: The pathetic, posh ex-public schoolboys who have a shocking sense of entitlement and think it's ok to grope you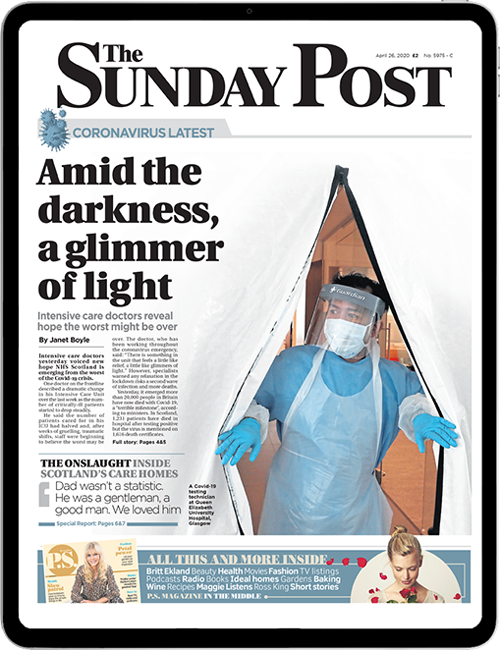 Enjoy the convenience of having The Sunday Post delivered as a digital ePaper straight to your smartphone, tablet or computer.
Subscribe for only £5.49 a month and enjoy all the benefits of the printed paper as a digital replica.
Subscribe