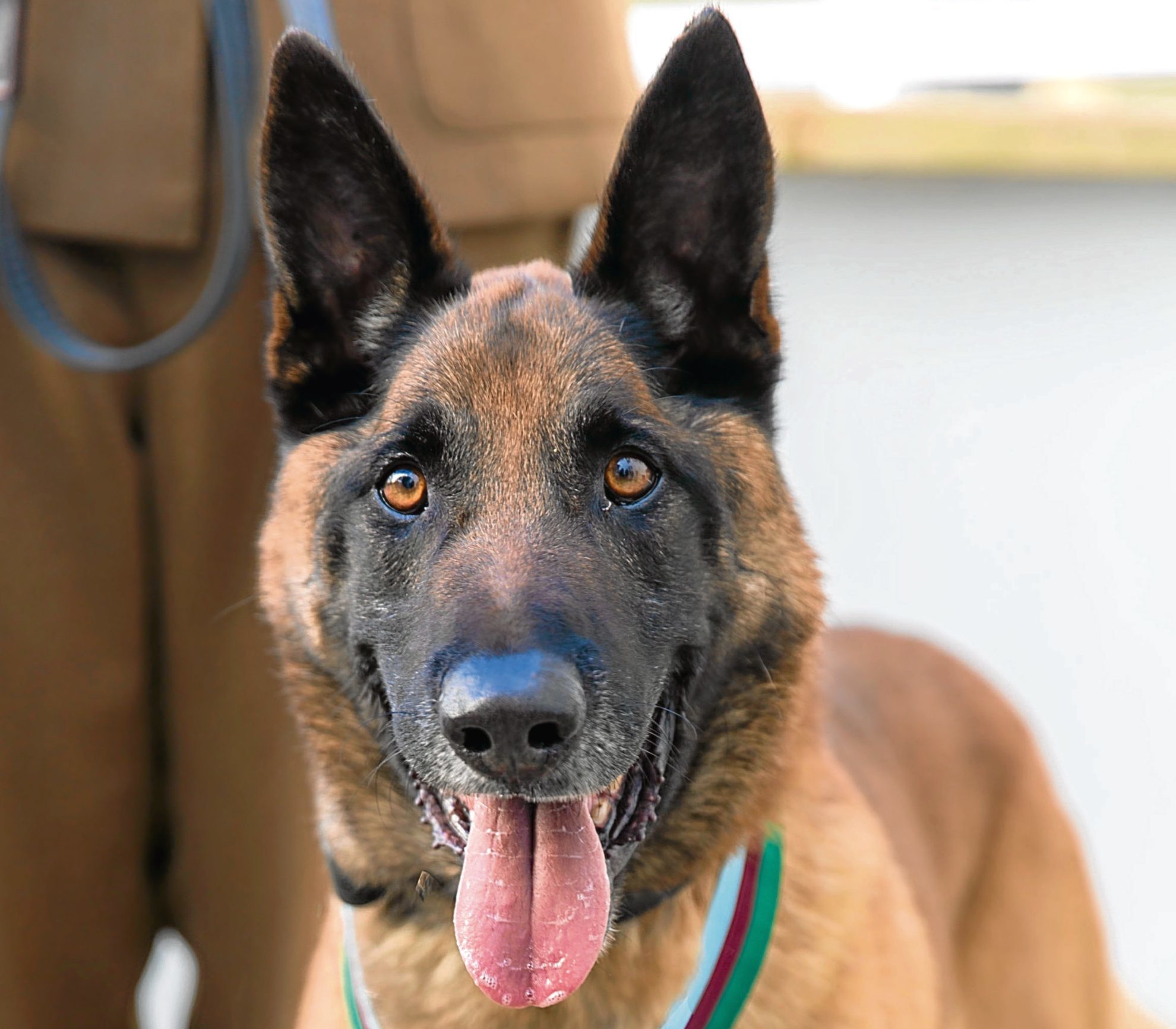 WE should all take a minute to salute one of the most extraordinary members of our armed forces.
This individual displayed the most incredible courage under fire while serving in Afghanistan.
He also happens to be a dog, called Mali, and he was awarded a top medal for gallantry this week.
Mali really has taken the role of being man's best friend to a whole new level.
He's an eight-year-old Belgian Malinois breed, and his actions in flushing out the Taliban during action in Kabul in 2012 undoubtedly saved the lives of many of his human comrades.
Mali discovered the whereabouts of a heavily-armed suicide squad and sniffed out explosives while being continually shot at by enemy snipers.
He was seriously injured by three grenade blasts and had to be carried from the battlefield by his handler.
Mali was wounded in his chest, front and rear legs and has battle scars on his ears.
In a special ceremony on Friday, Mali was presented with the PDSA's Dickin Medal, the animal equivalent of the Victoria Cross.
Because Mali's handler at the time is a member of the Special Boat Service, his identity had to be kept secret, but he was also awarded a medal alongside his beloved dog.
The Dickin Medal is named after Maria Dickin who founded the People's Dispensary for Sick Animals and who wanted to make sure the efforts of animals who helped win the First and Second World Wars, as well as in more recent conflicts, were recognised.
The medal has been awarded to many dogs, but also to horses, pigeons and even a cat.
Many of the pigeons carried messages during the Second World War, on one occasion leading to the rescue of some air crew.
Simon the cat served on the battleship HMS Amethyst during the Second World War, waging his own battle against rats. He was wounded by a shell blast and his medal was awarded posthumously.
Brave Mali has now retired from active service, but he continues to work, helping train new dogs and their handlers at the The Royal Army Veterinary Corps in Leicester.
The bond he has with his handlers and fellow members of the armed forces is remarkable.
He really is part of the team and a very important one at that.
All of us who have dogs know how precious they are and they become much loved members of our family.
They are loyal, brave and trustworthy.
Mali is the best of the best and I'm so glad he was given this recognition.
I also hope that when the time comes, he is able to enjoy a long and happy retirement with the people who love him the most, those he served with and who he helped protect.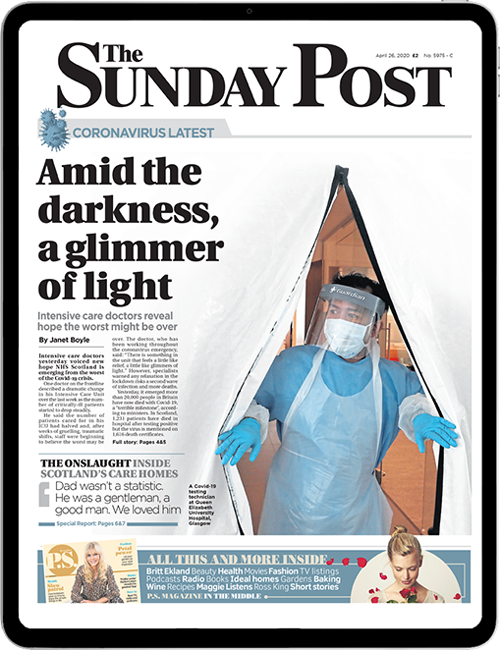 Enjoy the convenience of having The Sunday Post delivered as a digital ePaper straight to your smartphone, tablet or computer.
Subscribe for only £5.49 a month and enjoy all the benefits of the printed paper as a digital replica.
Subscribe