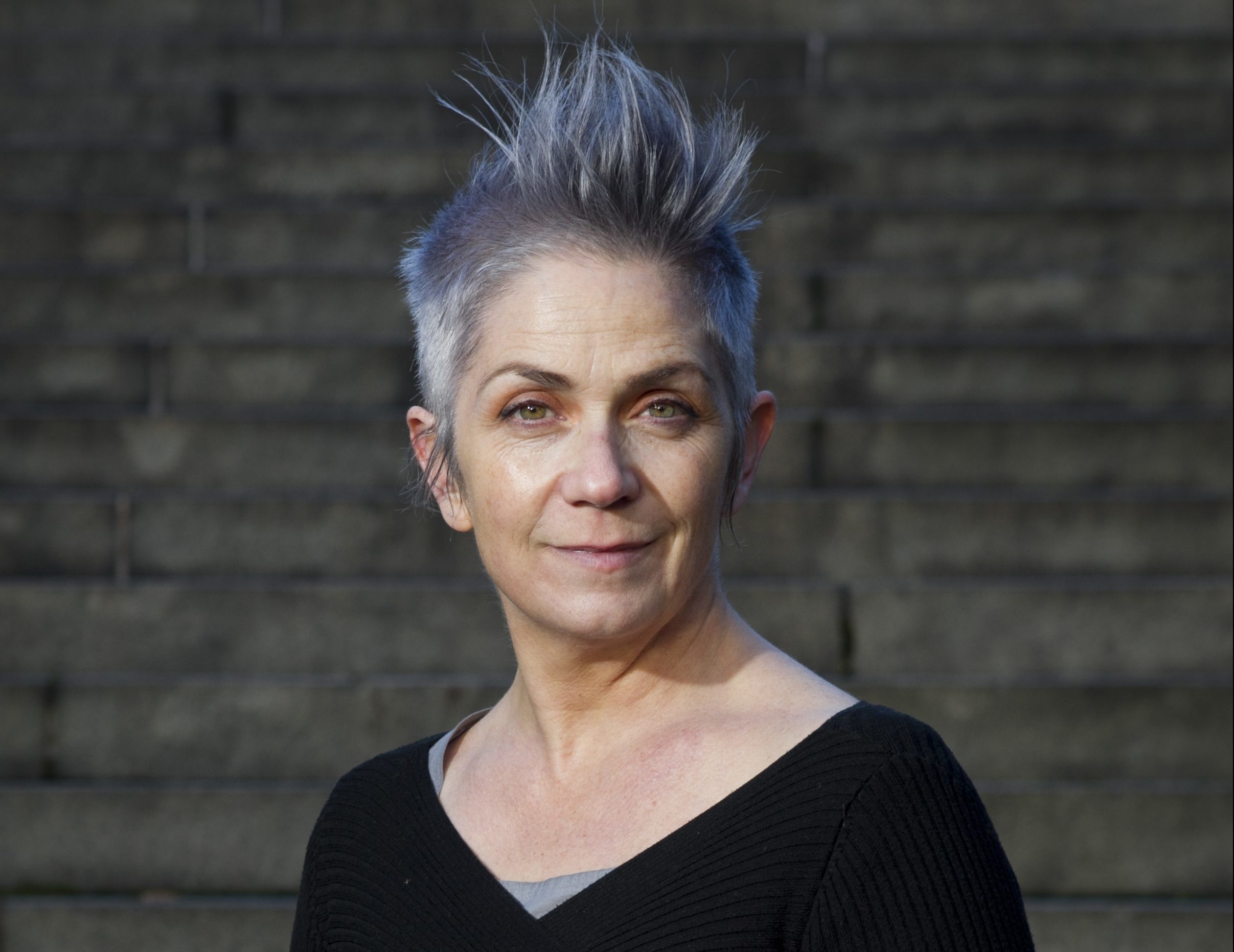 ONE of Scotland's leading crime writers, Denise Mina, is used to putting her fans through the wringer.
But it was her turn to feel the chill when she visited Edinburgh Castle to research a story.
She said: "My pal and I were given a behind-the-scenes tour to all the parts visitors don't see, like John Maclean's cell, wooden walkways above a sheer cliff and toilets that soldiers used which had an 80ft drop.
"It felt like a real honour and privilege that we got to see it.
"The guide also took us to David's Tower, which is the oldest part of the castle.
"We went down this shoogly 50ft staircase. He told us it was safe but it was swinging.
"I'm not great with heights and I wanted to stop half way down and start crying. It was like gripping on to a cliff face."
Denise, from Glasgow, was one of 12 Tartan Noir authors asked to write a story set in an iconic Scottish location for new book, Bloody Scotland.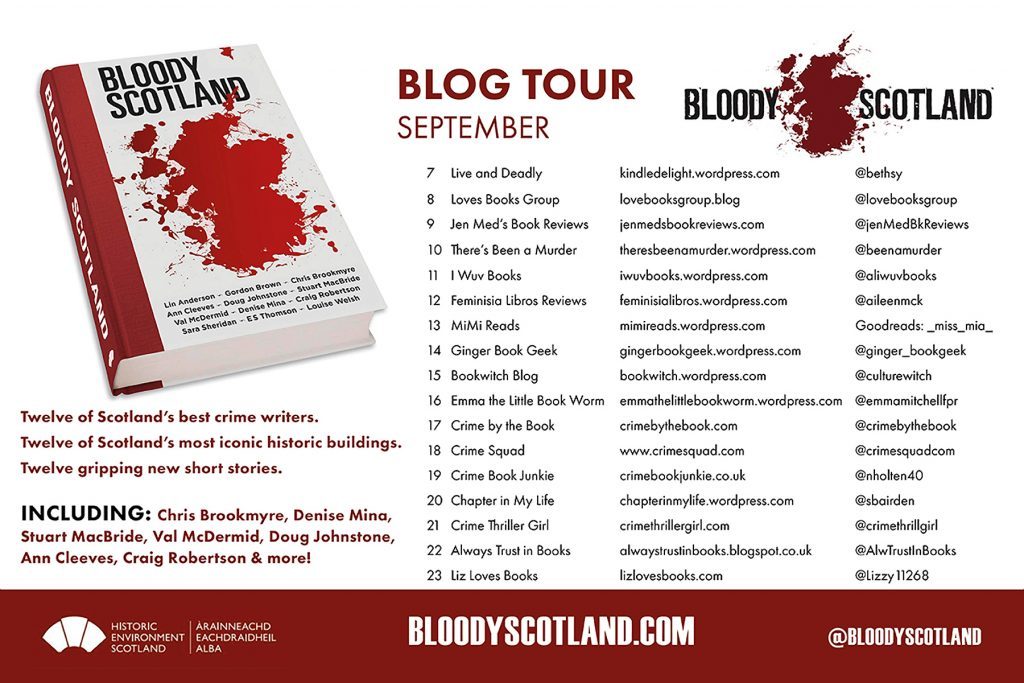 She, along with fellow contributors Doug Johnstone, Lin Anderson and Chris Brookmyre, will read excerpts and answer questions in the grand surroundings of the Great Hall at Stirling Castle on Thursday. Mum-of-two Denise's story explores an old debate. Are some children born bad?
She said: "I was listening to a podcast about a woman with three kids, one of whom was like the wee guy in my story, and the discussion was whether a child could be born psychopathic.
"It seemed like something no one really talks about.
"Some people have objected to the story, saying it's a slight on kids with behavioural issues.
"I can understand people being angered by it, but we look at everything as if it's treatable and maybe everything isn't. It seems to be taboo to say some kids are just bad."
On the subject of pure evil, Denise's latest novel, The Long Drop, mixes fact with fiction as she explores the life of serial killer Peter Manuel. The plot focuses on the meeting between Manuel and William Watt, whose wife, sister-in-law and daughter had been murdered. Watt was initially the prime suspect but he launched his own investigation and met with Manuel, who supposedly had information. The serial killer would later be found guilty of the murders.
"The day it came out I stood in the book shop looking at it and I thought no one would get what I was on about," said Denise.
"It's an awkward book, a mix of fact and fiction, written in the present tense, it's complicated.
"I had written a play previously about Manuel, but I was besieged by pensioners telling me I had got it wrong and this was what the real story was.
"A lot of people in crime fiction disapprove of true crime writing. They think it's morally questionable to write about historical court cases when people aren't here to refute things.
"I was worried beforehand about people being offended.
"I was put in touch with surviving members of the family – the two sons of Mrs Watt's sister. I sent them copies of the book and said I hoped they weren't offended.
"They came to see me at the Bloody Scotland festival and said they agreed with my take on it."
Denise has already won two prestigious awards for The Long Drop – The McIlvanney Prize, which is awarded to the best Scottish crime book of the year, and The Gordon Burn Prize. It was the first time a woman had won either honour.
She said: "I was standing next to Val McDermid as The McIlvanney Prize was about to be announced and said to her that we'll never win it."
"No woman has ever won it, which is crazy considering half of the crime writers are female.
"I was immediately proved wrong and Val and I began jumping up and down.
"I'll tell you how confident I was – I came to the awards show on a bicycle, so I had this giant presentation box to take home on my bike – and I didn't even have a bag with me!
"Gordon Burn is one of my literary heroes and he wrote a lot of true crime books that inspired The Long Drop, so winning that was also a huge honour."
Fellow crime writer Ian Rankin said last week that readers may move away from books about killers and dark storylines in response to today's bleak world.
"I think crime fiction will become less gory – a lot of us crime writers hate that sort of stuff," Denise said.
"The gentler novels of Alexander McCall Smith – who is brilliant and doesn't get the credit he deserves – became more popular after 9/11."
As well as her latest novel and contribution to Bloody Scotland, Denise is working on a new novel, Conviction, which is out in 2019 and has narrated a new three-part BBC Scotland documentary about the history of the Scottish police force, which starts next week.
Her novels have been adapted for TV in The Field of Blood, starring Jayd Johnson as a young crime reporter in Glasgow.
Next year marks the 20th anniversary since the publication of Denise's acclaimed debut, Garnethill.
She had left school at 16 and worked in a number of jobs where career development wasn't exceptional – bar maid, kitchen porter, a meat processing factory – before going to university to study law.
Denise was working on a PhD thesis when she began writing Garnethill and her life changed.
"I was always doing things in a half-assed way, but it was writing I really wanted to do.
"I was 30 and I felt like I had to try it, but never did I think I could make a living from it.
"It feels like yesterday and I'm still shocked at how lucky I am.
Denise added, with a laugh: "How many people get to go to work wearing their pyjamas? That was always my dream! I'm really grateful."
Bloody Scotland author Q&A at Great Hall, Stirling Castle, on Thursday at 7pm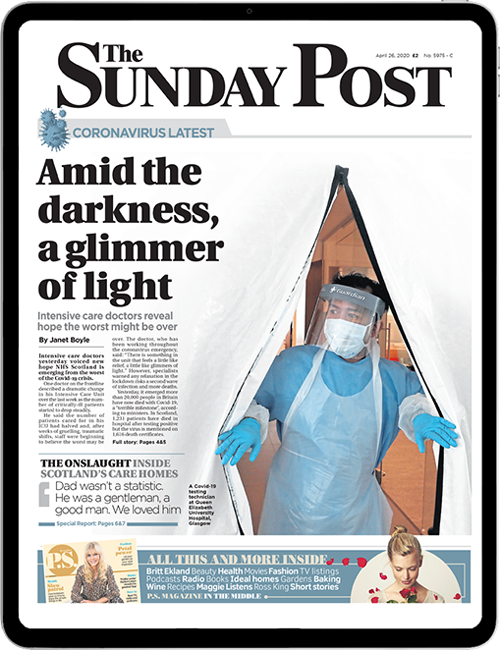 Enjoy the convenience of having The Sunday Post delivered as a digital ePaper straight to your smartphone, tablet or computer.
Subscribe for only £5.49 a month and enjoy all the benefits of the printed paper as a digital replica.
Subscribe