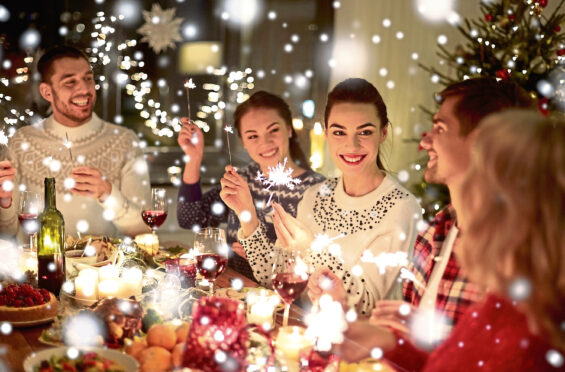 The next two weeks will be vital for ensuring there are enough turkeys for Christmas, according to experts, as the outbreak of bird flu threatens flocks.
Found in wild and domesticated birds, this year has seen the UK tackle its largest ever outbreak of avian influenza (AI).
Although the spread has been more severe in England, with all birdkeepers currently adhering to mandatory housing measures, here in Scotland, supermarket bosses say there could still be disruption in the supply chain.
Scotmid say while the stock of small and medium-sized turkeys should remain unaffected, supermarkets and larger retailers may struggle to secure enough larger birds as the disease outbreak has meant earlier slaughters to protect volumes of whole birds and crowns.
Daniel MacNamara, head of category at Scotmid, said: "We are confident we will be able to manage demand for small to medium-sized turkeys. Our proposition is not for the larger birds, which will be impacted by the shortages."
Tesco say it has been a challenging year for the UK poultry sector and, while currently monitoring the situation, it expects to be able to satisfy demand for turkeys.
However, the National Farmers Union of Scotland (NFUS) has warned there is growing concern among farmers, as deadlines loom. It said: "This will be an incredibly nervous time for farmers. Processing turkeys for the Christmas table will begin within the next two weeks, and they will be keeping everything crossed until then.
"There will be strict biosecurity, ensuring anyone working with the birds is wearing disinfected clothing and measures to exclude wild birds will be in place."
In England, biosecurity measures include strict prevention zones, and housing all flocks indoors. In Scotland, Chief Veterinary officer, Sheila Voas, has said the current evidence does not justify a similar housing order, yet some farmers have moved their animals from the fields as a precaution.
Jill Adron from Maryfield Farm in Banchory, Aberdeenshire, moved her 1,200 free range bronze turkeys indoors.
"We don't let anybody near the steadings or the shed where the turkeys are living," she explained. "Our worry is not just for our flock, but for what would happen to the wild birds around the farm if we did become infected, not to mention the butchers and everyone else we would let down at Christmas, too."
She added: "It's a massive concern because if our flock succumb to AI it will be fatal and it will go through the flock very, very quickly. We check the shed every hour of daylight to make sure there are no wild birds. I can't understand why the Scottish Government, against NFU advice, is not asking farms to take the birds indoors."
As of the latest Government update, cases of bird flu have been confirmed on farms near Banff, Huntly and Turriff, Aberdeenshire, as well as the Orkney Isles, Cumnock, East Ayrshire, and the Isle of Lewis.
Robert Thompson, chair of the NFUS Poultry Working Group, said: "With the growing threat posed by AI, Scotland's poultry keepers are continuing to call on the Scottish Government to impose a housing order to help minimise the risks.
"For most producers, there are no insurance options against AI while some have only limited, very costly insurance. The risks of getting the disease in a flock remains too high and many units, will be left lying empty rather than taking a chance on restocking only to risk losing them all and incurring the costs associated with that."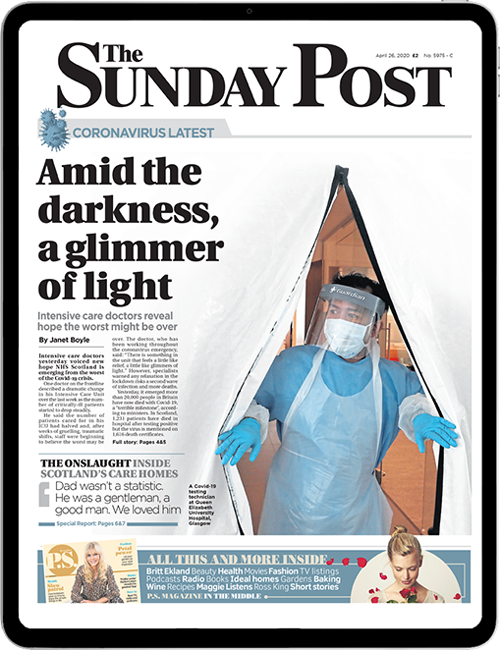 Enjoy the convenience of having The Sunday Post delivered as a digital ePaper straight to your smartphone, tablet or computer.
Subscribe for only £5.49 a month and enjoy all the benefits of the printed paper as a digital replica.
Subscribe