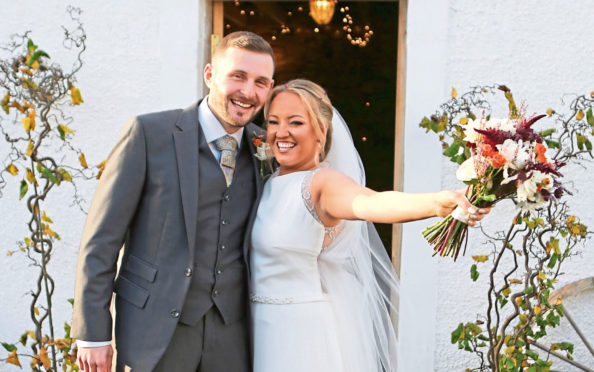 They say Friday 13th is supposed to be unlucky but it turned out to be the best day of the year for Lindsey Hall and Nicky Rolling as they got married…at the fourth attempt.
The couple were originally meant to tie the knot in May but, after a six-month wait and three cancelled weddings, they eventually got married on Friday. Nurse Lindsey and her new husband exchanged vows at Fruin Farm, Loch Lomond, and couldn't be happier.
"We're just ecstatic," Lindsey, 32, said. "It has taken four attempts – and the best part of a year – but we're eventually married. And it turns out Friday 13th is our lucky day!"
Police officer Nicky got down on one knee two years ago on Lindsey's 30th birthday but, after booking their wedding at Ross Priory for May 30, the course of true love started going anything but smoothly.
"At the beginning of the year, we had pretty much everything ready, the dress, the photographer, the venue. I think I even had the bridesmaids' dresses picked out," Lindsey said.
When the country went into lockdown, Lindsey and Nicky, 31, worried their big day might not go ahead. Lindsey said: "When coronavirus restrictions put all weddings on hold, the couple were forced to cancel – but booked a second date in August when they assumed things would have settled down. It meant a very reduced number of guests, but we were happy with that if it meant we could go ahead."
However, two weeks before, disaster struck when Lindsey's dad John was floored with chest pains – and needed heart surgery.
"It just came out of the blue," she said. "He went to hospital with pains in his chest and a scan showed a 70% blockage in one of the valves. Within two weeks, he was having a triple heart bypass. There was no option but to cancel again. There was no way I was going to get married without my dad so we had to wait until he was recovered."
The venue were very understanding and Lindsey and Nicky, from Helensburgh, rescheduled for October 18 but a week before the wedding, they were both struck down with Covid-19.
"Because of the nature of our jobs, we have been at work throughout – but it wasn't even a thought that any of us would get sick.
"If we did, we thought it would come from me being a nurse, but it was actually Nicky who got sick first, then me. Thankfully we both made a full recovery, but it did mean postponing the wedding again. By this point we were so sure it was going to be third time lucky that I had ordered gifts with the date engraved on them!"
Keen to try for the fourth time lucky, Lindsey asked Fruin Farm for the soonest available date, to which they replied "Friday the 13th".
"I didn't hesitate and told them just to book us in," Lindsey said. "I know it's supposed to be unlucky, but I don't think we could have had any more bad luck, so we didn't have anything to lose.
"And perhaps it's a lucky day for us. It only took four attempts and the best part of a year, but we got there in the end."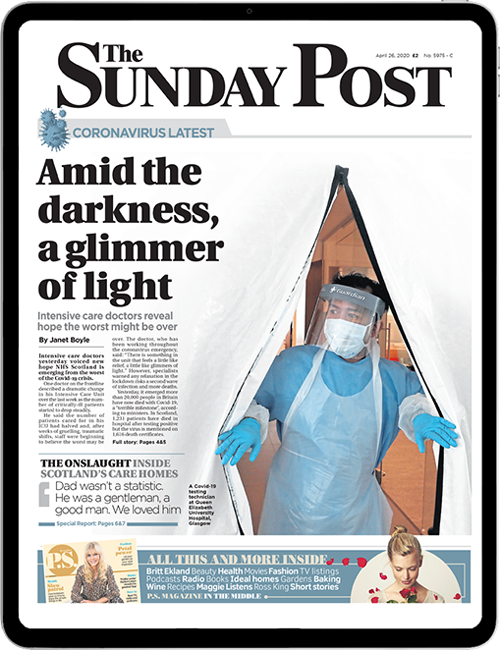 Enjoy the convenience of having The Sunday Post delivered as a digital ePaper straight to your smartphone, tablet or computer.
Subscribe for only £5.49 a month and enjoy all the benefits of the printed paper as a digital replica.
Subscribe