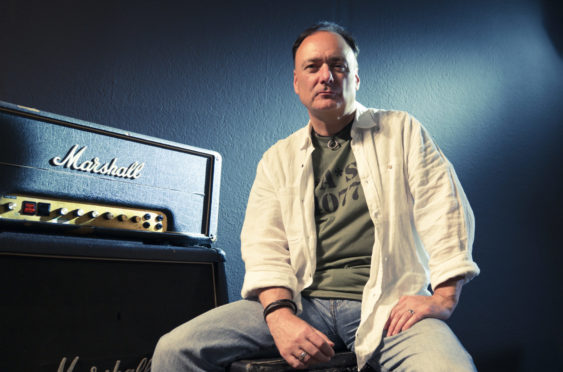 Singer-songwriter Ken Sunter is looking to the past as well as the future as he records his debut album.
Under the stage name Killing Kenny, he's resurrecting his 80s dreams of a music career that were long since put to one side to "get a proper job".
And he hopes that finally creating an album will inspire others to never give up on their ambitions, as well as giving his two young sons something to enjoy – or at least laugh at.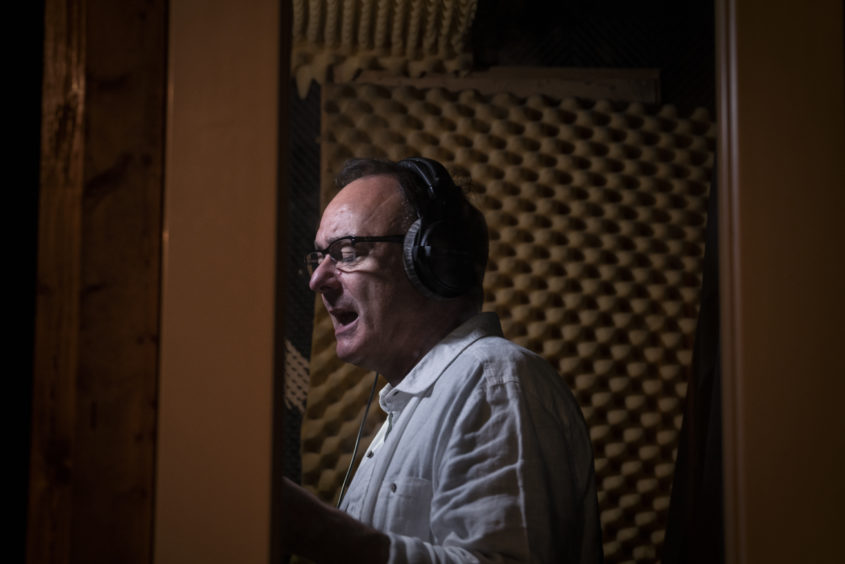 "It was only about a year-and-a-half ago I decided I'd quite like to give it all a go again and it massively accelerated this year, trying to pull all the positives out of 2020," he said.
"Even if it's just good therapy, I made a commitment to myself last year that I'd get back into writing, but didn't think it would escalate to the level it has already.
"All our old stuff was live and not recorded, or badly recorded. I've got two sons aged five and seven, and thought it would be quite nice to have a legacy. Even just four tracks recorded that they can listen to in the future and say 'that's dad, wasn't he rubbish!'"
Like a lot of people growing up in the 70s and 80s, Ken started out in a bedroom band with his brother and some friends.
Much to his parents' delight, they brought a drum kit and electric guitar into their Helensburgh home and started making all sorts of racket.
"I started on the drums, because I was last to it and got last choice," Ken laughed.
The band's music was inspired by trips to the Glasgow Apollo to see the likes of AC/DC and Ozzy Osbourne, and Ken also picked up a fondness for Bruce Springsteen – whose influence is still clear in his 2020 release These Streets.
As he grew older, Ken moved around the UK, joining various bands, playing shows and taking part in studio sessions on a journey he hoped would lead to being a megastar.
But, as many others have before and continued to do after, he decided to pack it in and dreams of fame fizzled out.
"It's like most things, the 'get a real job' scenario came in," he admits. "I think you feel obliged to go and do something fairly grown-up and earn some money and be sensible. People just drift away, feeling guilty to keep pursuing it. You've had your fun!
"We'd given it a good shot, sending music to A&R men and trying to get into labels. We decided to call it a day. Today you've got all sorts of talent shows and online things you can submit to. In our day, you just wrote to record companies and got a stream of letters back saying thanks but no thanks."
For decades, the 'what if?' question lingered, and Ken's love of music remained.
"I kept on writing and going to see bands, but I took a bit of a hiatus, to say the least.
"But it's always there, you dust off old things but for me it was always just tinkering."
Once the notion came to give it another go, Ken found a local piano teacher, to get himself to the level of being able to write songs using it.
"I was like Elf, the big mature student at the end," he laughed. "I'd go into lessons and a seven year old would be finishing playing Tchaikovsky and then in I come with my book level one!
"I've taken lessons every week and now I can write again which is great. From that I could make demos, and they got picked up."
The songs eventually found their way to John McLaughlin, a legendary Scots producer, who has previously worked with Sir Rod Stewart and Westlife.
He and Ken formed a close bond and started working together on bringing an album to life.
"I was worried he'd expect me to do a dance routine, the limit I could do would be standing up for a key change!" Ken laughed.
"We instantly clicked, we had so much in common from music taste to backgrounds and sense of humour. If you're doing something like this, you need to have an atmosphere where you enjoy it and it's been a blast. John's input and ideas have breathed air into a lot of these songs."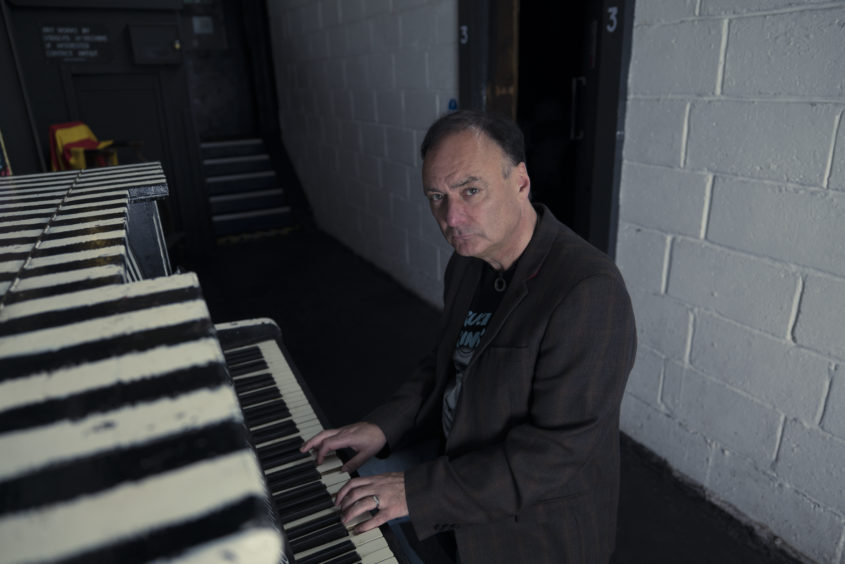 Ken has been "like a kid in a sweet shop" recruiting touring musicians who'd normally be out on the road but, due to lockdown, are available to record with.
He's also been documenting his journey as he goes along in a video diary.
He said: "It's quite good therapy, it's saved me a fortune! We decided to do it as a sort of rockumentary. The idea of me trying to inspire people not to 100% give it up, and breaking down a lot of the myths.
"We want to carry that forward, showing things like what to expect when you go into a studio. It's a bit of a hand up to anyone who's starting out or someone like myself who wants to give it another bash.
"I do want to look back and help people, not in gushy charity way, but run competitions and sponsor artists to make singles who maybe can't afford to do it.
"We're older and wiser and able to spend money on studios, younger people aren't going to have two or three grand to spend on a single. It's about giving a bit back and trying to give them a leg-up."
So now that it's becoming more of reality, does Ken have the same dreams as he did when he was starting out?
"It's a good thirty years on," he said. "You take it very personally, that rejection when you're young. Exit stage left diva style and burn your guitar… but I think, at the moment, I've obviously matured a lot and I'm more realistic.
"First and foremost it's about writing the songs I want to write myself, and be true to what you want it to sound like.
"It's fantastic to have it be so well received. Any artist does these things for positive feedback, and I think I'm better equipped to deal with anything negative.
"I feel for the young artists nowadays because feedback's so instant, good bad or indifferent. While it's good, I think a lot of them have to put up with a lot of unnecessary attention.
"They must be tough cookies to deal with that, I don't think I could've back in the day."
---
Visit Ken's website at killingkenny.co.uk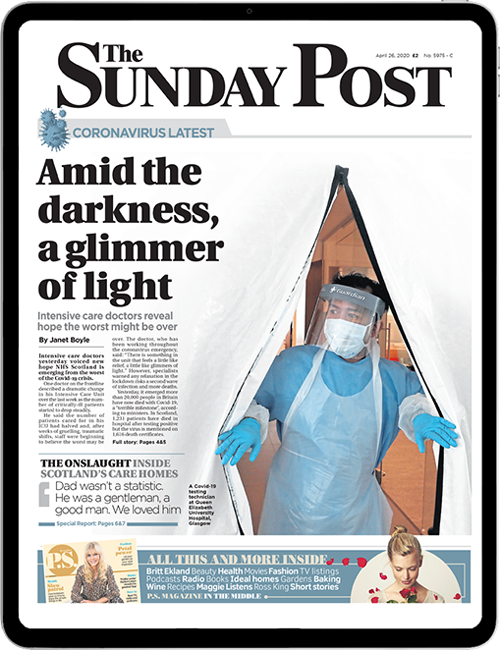 Enjoy the convenience of having The Sunday Post delivered as a digital ePaper straight to your smartphone, tablet or computer.
Subscribe for only £5.49 a month and enjoy all the benefits of the printed paper as a digital replica.
Subscribe