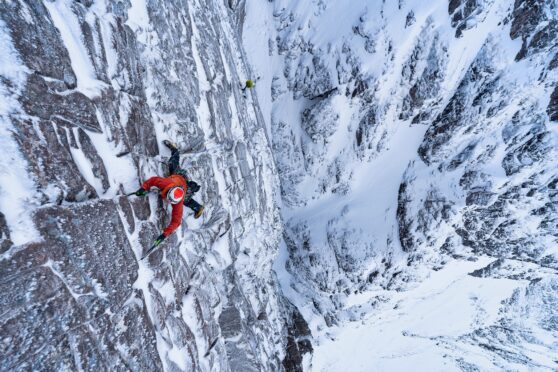 It is so treacherous, it had only been completed once before, but two of Scotland's top climbers have become the second in the world to traverse the 'Wailing Wall' (IX 9) in the Northwest Highlands.
Guy Robertson, along with fellow climber Adam Russell, made the first repeat of the line on the steep, several-hundred-feet wall on the mountain of An Teallach, 12 years after the line was established in December 2010 by the late Martin Moran.
Captured by extreme sports photographer, Hamish Frost, the IX 9 route (the hardest route level in Scotland) consists of a "frighteningly sheer, smooth and compact area of rock," with very little natural crags or ridge – something Robertson explains is extremely gruelling and difficult to climb.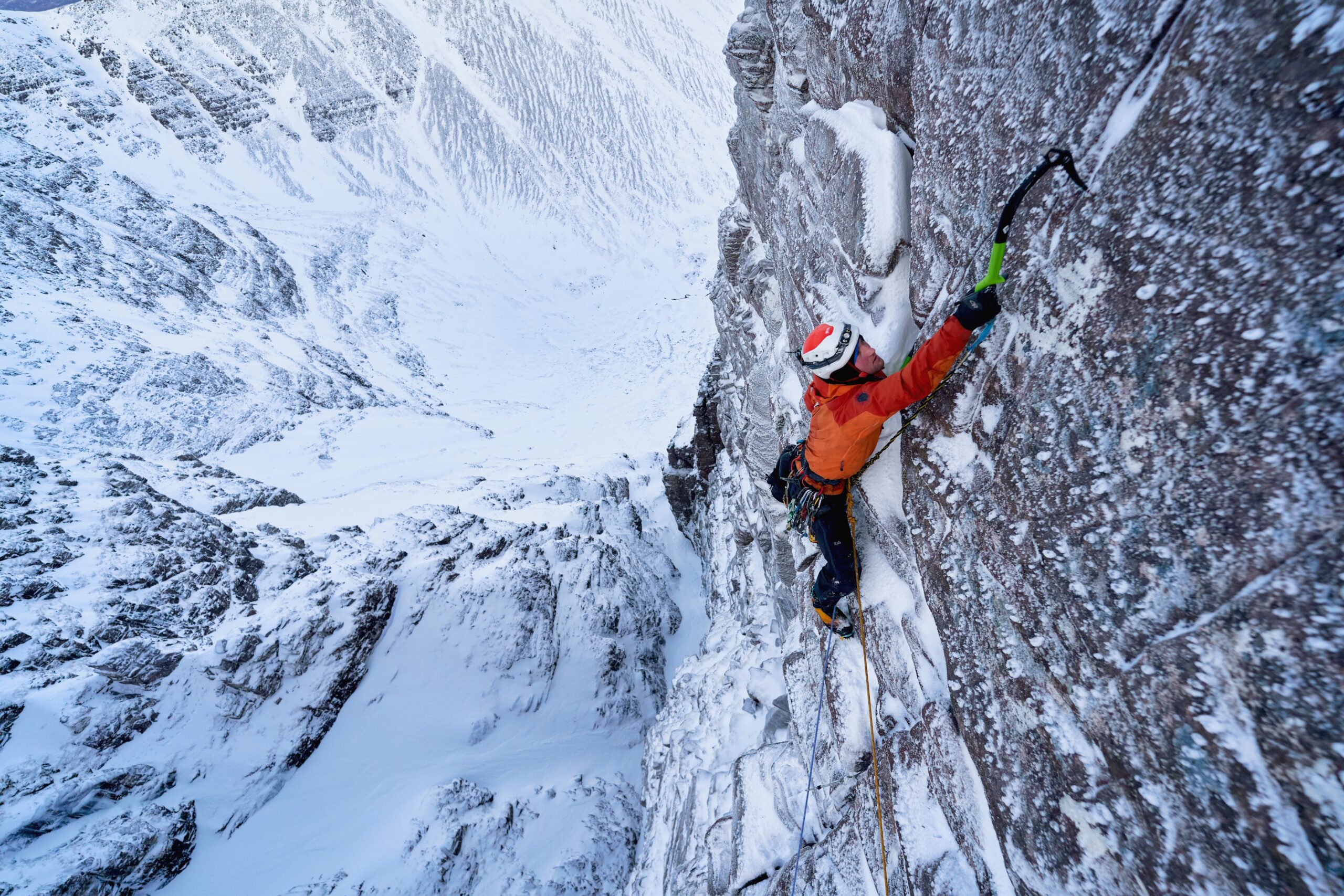 "In layman's terms, if you were to look up at a mountain – your eyes are often drawn to gullies, or ridges or bits of rock jutting out – which you might assume would be the harder parts to climb," he said.
"But in actual fact, it's the parts you don't really notice – the smoother bits – that are the hardest to traverse. And this is the line that the Wailing Wall follows.
"Fortunately for winter climbers, it's not made of granite, but an exceptionally steep, compact and wonderfully filthy Torridonian Red (sandstone).
"The lines are strong, the climbing hard and sustained, and the positions are truly sensational.  There's also something uniquely Scottish about mixed climbing up out and onto the side wall of a gully."
The highly difficult line was first attempted by Martin Moran – a British climber and mountain guide – 'on sight', which means climbing a route clean in one go without studying it before trying it.  It's said to be the ultimate test of mental and physical climbing abilities.
Moran was tragically killed in an avalanche in the Himalaya in May 2019. He was the first person to conquer all of Scotland's 277 Munros in a single winter journey and is hailed as one of the UK's most influential mountaineers.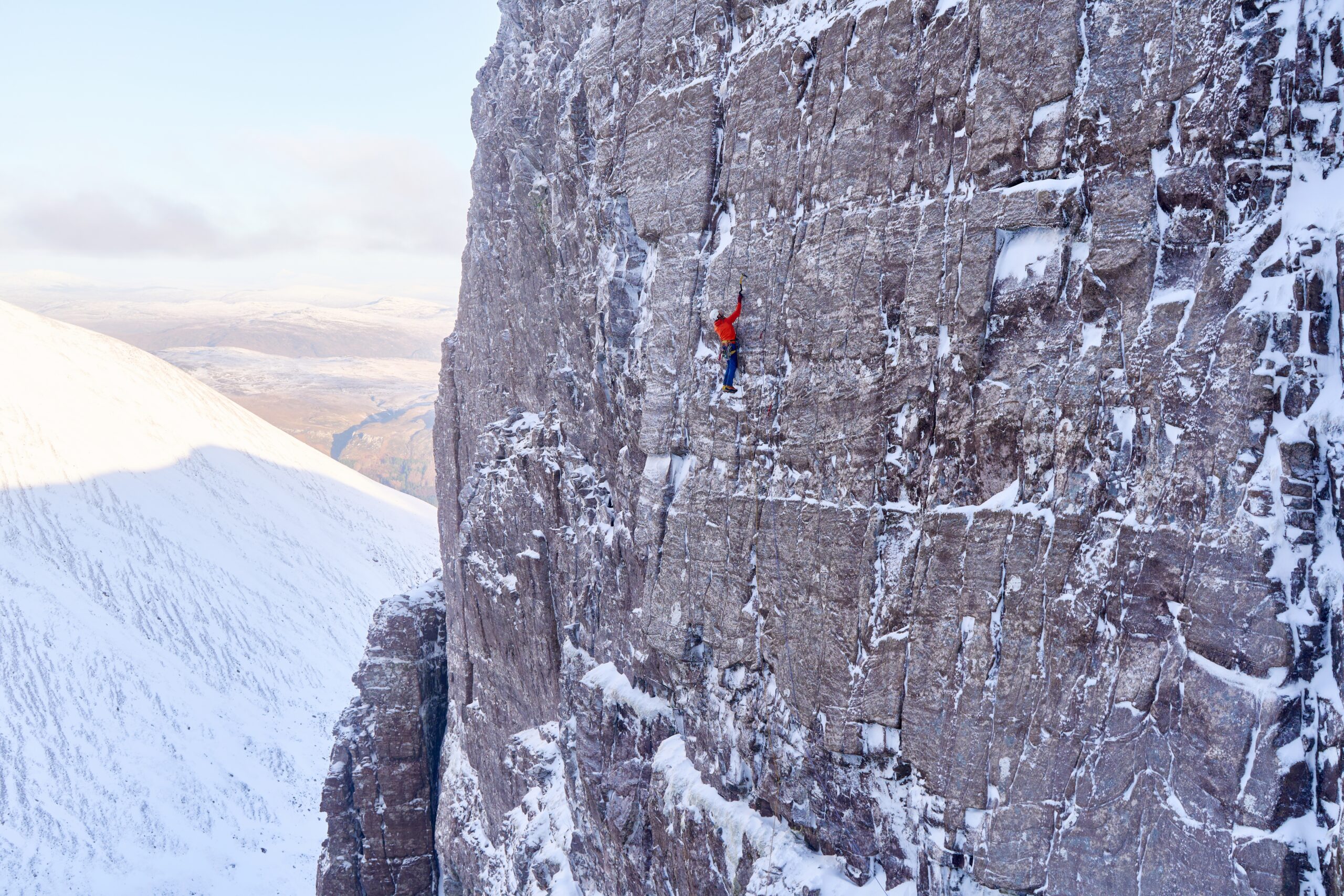 "Martin was a good friend of mine and out of all the places he had climbed in the world, he told me the Wailing Wall climb was one of the best and most difficult climbs he had ever done," said Robertson.
"In his view, this cliff and route were amongst the very best on offer, so I just had to go and investigate.
"At grade IX, I knew from bitter experience that this man didn't hand out big numbers easily, and a route at such a high standard effectively finding the easiest way up a large area of cliff is a rare thing indeed.
"Although it has been over a decade since Martin first took the route, 12 years in winter climbing terms isn't actually that long believe it or not. You need to wait for conditions to be right for example and some years they might not be.
"But the conditions were good for my ascent with Adam, and we brought Hamish Frost and Ryan Balharry along to take some photos."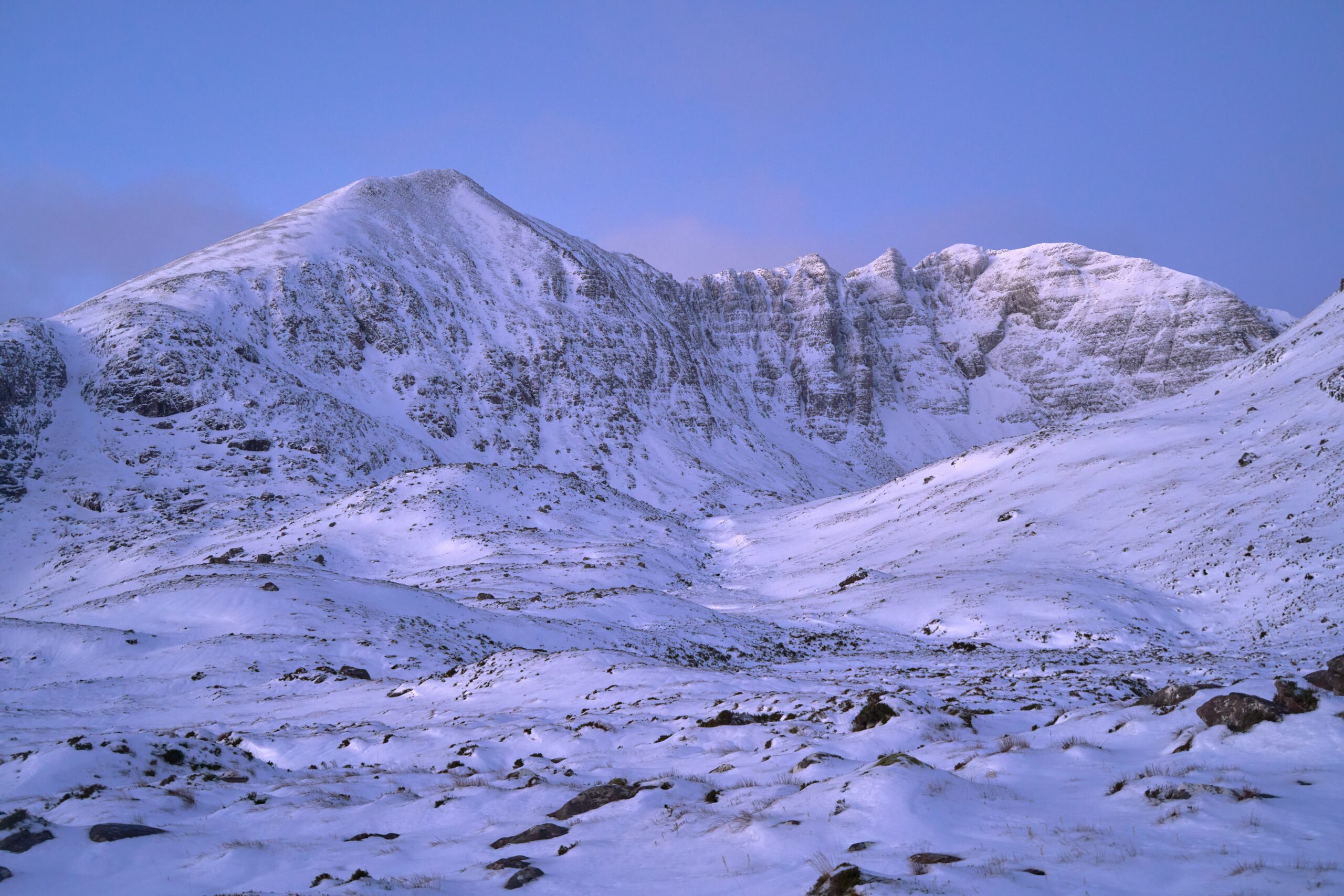 The decision to take on the Wailing Wall was also a result of Robertson being unable to do any real or proper climbing since the pandemic hit, something he says has also affected many climbers in Scotland.
"Due to the pandemic, neither Adam nor I had climbed anything hard for two years previous, and so reaching straight for the top shelf on an unrepeated grade IX was inevitably a bit of a big ask.
"There was a feeling, however, that this particular climb was something special, and that – and I paraphrase our banter on the approach – "the intoxicating effects of quality would win out over the numbing reality of difficulty"!
"The pandemic inevitably hit me and many climbers in Scotland hard. During lockdowns, you weren't able to venture out of your council area, and none of us wanted to take on anything too strenuous in case we had an accident and ended up in hospital. Not that that happens often at all, but it is a risk.
Adventure and mountain sports photographer Hamish Frost on capturing Scotland's extreme winter playgrounds
"So there was essentially a two year moratorium on climbing in Scotland, and now we're all chomping at the bit to get back out and challenge ourselves again."
The North West Highlands, where the Wailing Wall is found, is still one of the most untapped climbing locations in the world, says Robertson, and as such, one top climbers revere.
"The most popular climbing destinations in Scotland still remain Ben Nevis and the Cairngorm, and if you were to head up there on a weekend you'd probably be met with over 100 different people.
"But travel up beyond Inverness and you're met with a real wilderness that climbers like me love. It's got an almost frontier feel about it.
"There's still so many routes up there that I haven't climbed – that no-one has climbed yet – and that's something that's really exciting."
---
The Photographer
Extreme sports photographer Hamish Frost is no stranger to facing and capturing Scotland's hardest and harshest winter climbs. Here, he describes how he photographed Guy Robertson and Adam Russell's first repeat of the Wailing Wall route.
Although the specific route that Guy and Adam took has only been done once before, there are other routes around this that are much easier to take – and it's one of these I went up in order to capture them and get a good angle of them.

There's a big snow gully that runs all the way along the cliff up to the ridge line, and the route starts there. So I just climbed up that gully myself which is quite straightforward, and then rigged an 80m rope up and abseiled down to get photos from above.

The danger comes from the fact I am above them and I could be dislodging small rocks. You also have to be careful your rope also isn't rubbing on any sharp edges, because if you fall – that's it – and you could be taking out your pals below!

But route they took and this wall is somewhere I've always wanted to photograph, so I'm really glad they asked me to come along and capture it."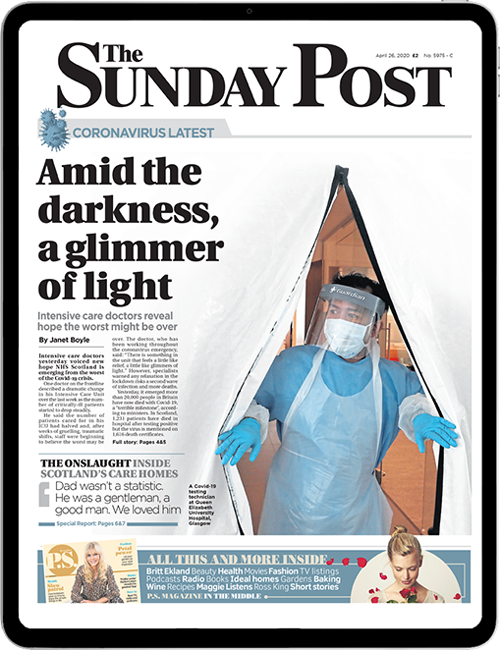 Enjoy the convenience of having The Sunday Post delivered as a digital ePaper straight to your smartphone, tablet or computer.
Subscribe for only £5.49 a month and enjoy all the benefits of the printed paper as a digital replica.
Subscribe