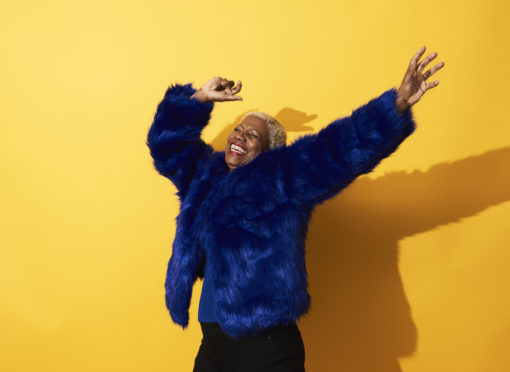 Research into the lives of modern women today revealed women aged 50-65 are happier with their age, relationship and confidence than women in their 20s.
Exercising for half an hour more than their younger counterparts each week, women aged 50-65 are also more satisfied with their sex life; a third are having sex at least twice a week and 70 per cent go on dates.
The study of 1,000 women aged 50-65 and 1,000 women aged 20-30 was commissioned by DC Thomson Media as they launch Platinum – a new glossy, monthly magazine, aimed at women over 55 who believe in making the most of every day.
It revealed half of women over 50 are content with their current relationship status, while a quarter are 'happy' with their age and one sixth feel more confident in how they look than ever before.
In comparison, 44 per cent of younger women are happy with their current relationship status, while only one in 10 are content with their age and their confidence.
Despite their positive outlook, over 50s strongly believe their demographic is wrongly perceived by society, with two thirds feeling misrepresented by media.
The countdown is on! Our first issue goes on sale in under 24 hours. Be sure to look out for Platinum magazine on shelves in most major retailers tomorrow. #PlatinumMag pic.twitter.com/r9Ol2oh5Zr

— Platinum Magazine (@PlatinumMagUK) September 24, 2019
The landmark launch of Platinum – the biggest women's magazine launch in over a decade – is redefining what it means to be a magazine for women over the age of 55. The magazine aims to celebrate the busy, diverse lives of amazing women with thought-provoking content that it as stylish as they are.
Ali Kirker, Editor of Platinum, said: "It's clear from our research that while women over 50 feel younger than ever today, they also feel misrepresented by media. They want to see things that inform and reflect their life – a life that's filled with everything they're passionate about, exciting social events, amazing travel and great love lives. Platinum magazine is for women who are up-to-date in both style and attitude, confident, engaged and interested in exploring the world around them.
"In the pages of Platinum women will find everything from in-depth reads to the latest from the world of wellbeing. With the confidence to tackle contemporary, challenging issues too, especially relevant to this demographic, Platinum will be both an upbeat treat and an essential every month."
Advice the older demographic would give to younger women today includes 'enjoy dating different people', 'do everything you want before having a family' and 'don't get taken for granted'.
Four in 10 also said 'marriage isn't the be all and end all' and almost half advised those in their twenties to 'not care what others think'.
The research also found that:
The average 50-65 year-old women exercises for nearly two hours a week. Women in their twenties only manage an hour and a half.
A third of over 50s said they feel younger than they actually are, and the same percentage said they are more likely to try new things since turning 50
Other things women believe they have been more likely to try since reaching half a century include going to a music festival and going solo travelling according to one quarter.
Almost three quarters of the 50-65 age group believe they are misrepresented by the likes of clothes shops, TV shows and films, four in 10 believe their age doesn't define them and one fifth think workplaces misrepresent their age group
Maria Welch, Head of Magazines at DC Thomson Media, said: "DC Thomson Media has an unparalleled history in women's magazine publishing, and we have brought all of this passion and expertise to Platinum. Women in the over 55 demographic are in the prime of their lives and having the time of their lives – a force to be reckoned with and the glue that holds generations together. They are both committed magazine readers and powerful consumers and no-one understands them better than the team at DC Thomson Media. At Platinum we're proud to be their trusted source for content and we're honoured to be their champions."
Every month, Platinum will share the health obsession of this demographic, tackle the issues they need to know with passion and authority, challenge them to be bold and adventurous and inspire them to live life on full power.
Whether looking for new travel destinations, the latest style inspiration or financial advice, Platinum will fill the gap in the market to become the monthly read for women over 55 who believe in making the most of every day.
Experts and regular columnists include Dr Dawn Harper, stylist Gail Rolfe, technology journalist Maggie Philbin and columnist Jane Moore. Each issue will also feature a 'she-ro' celebrating inspirational women from all walks of life.
Platinum is on sale Wednesday 25th September at an introductory price of £2.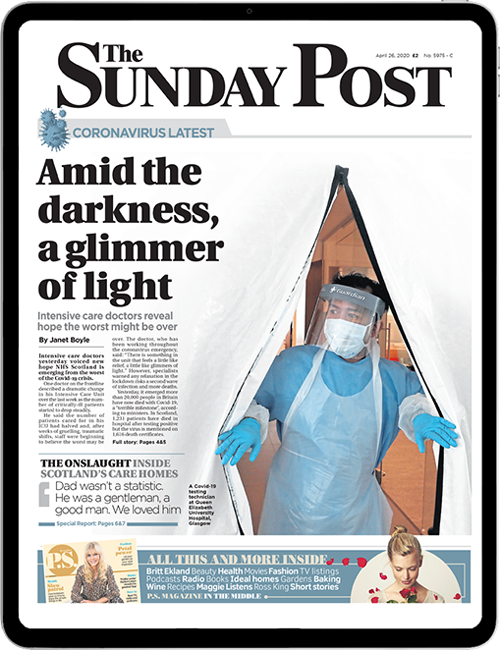 Enjoy the convenience of having The Sunday Post delivered as a digital ePaper straight to your smartphone, tablet or computer.
Subscribe for only £5.49 a month and enjoy all the benefits of the printed paper as a digital replica.
Subscribe