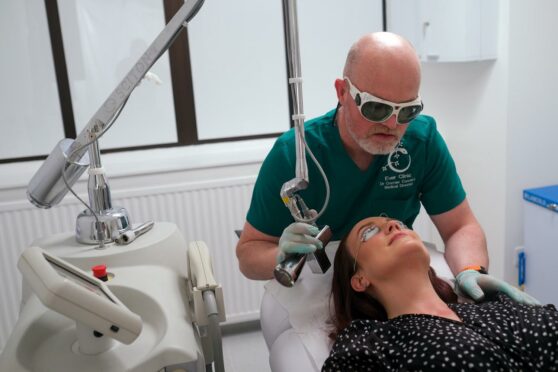 How you feel about your skin's appearance can have a big impact on your confidence day-to-day. The good news is, there are new and innovative treatments for acne scarring and ageing that can help improve your skin.
Some Sunday Post online content is funded by outside parties. The revenue from this helps to sustain our independent news gathering. You will always know if you are reading paid-for material as it will be clearly labelled as "Partnership" on the site and on social media channels,

This can take two different forms.

"Presented by"

This means the content has been paid for and produced by the named advertiser.

"In partnership with"

This means the content has been paid for and approved by the named advertiser but written and edited by our own commercial content team.

---
But how do you know what the right treatment is for your skin? And what kind of results can you expect? After all, our skin is as individual as we are – there's no one-size-fits-all solution.
We spoke to the aesthetic medicine experts at Ever Clinic for advice, to help you make an informed choice. Led by international expert in aesthetic medicine Dr Cormac and a team which offers a combined 55 years of medical experience and 20 years' experience in aesthetics, the leading clinic is all about making people aware of their options.
Here are just three treatments for acne scarring and ageing to start researching.
1 Fully ablative laser skin resurfacing
From deep wrinkles to sun spots, age spots and scarring, fully ablative laser resurfacing can help improve the appearance of skin, turning the clock back by up to 12 years. As Dr Cormac only uses fully ablative lasers, laser resurfacing at Ever Clinic is a one-time treatment, rather than multiple sessions with fractional laser – a milder and less effective option.
This medical procedure is aggressive and the skin takes some time to recover afterwards (nine to 10 days). So how do you know if it's right for you? "Laser skin resurfacing is for anyone who is looking to reverse the damage to their face that time has done," explains Dr Cormac.
"We treat patients in their 20s, 30s 40s and 50s, all the way up to approaching 80s. As the only provider of Fully Ablative Resurfacing in Scotland, we see exceptional results from a single session. Patients looking to have Fully Ablative Resurfacing done would contact the clinic directly to book an initial consultation."
2 Treatments for acne scarring
If you have acne scarring, you're not alone. According to Ever Clinic, 90% of acne sufferers have some form of permanent scarring. But there are treatments for acne scarring available that could help you start to feel happier about your skin.
In fact, Dr Cormac has undergone significant training over the past couple of years to bring the best acne scarring treatments to his patients. Ever Clinic uses one of only six Lumenis Ultrapulse machines in the UK, has the only Sciton laser in Scotland as well as a Taylor Liberator device (one of only two in the UK) to reverse the damage caused by scarring.
"Acne scarring can be incredibly traumatic for patients as it can affect their daily life and lead to a loss of confidence," explains Dr Cormac.
"Over the past five years Ever Clinic have invested heavily in state of the art equipment, not available anywhere else in Scotland, and training and preceptorships abroad with the world's leading experts on scarring to bring back to the UK. The results we can offer for your scarring at Ever Clinic far surpass anything else available."
3 Rhinophyma
Rhinophyma is a skin condition effecting the nose, often causing the skin to increase in thickness and oil glands to become enlarged. You may see blood vessels more prominently and the nose can become bulbous looking over time.
Dr Cormac at Ever Clinic uses local anaesthesia and a powerful, short pulsed laser (the specially designed Lumenis Ultrapulse CO2) to remove excess tissue and return the nose back to its normal shape.
Patients are normally in for one day only (with the procedure taking three hours or so) and afterwards will need to apply cream for 14 days. Skin will appear normal after this two-week period, with full recovery in three months.
Dr Cormac says: "Rhinophyma patients are like no other, they most commonly report feeling like the elephant man and their appearance is often shocking. As such, the majority of our Rhinophyma patients choose not to leave the house other than for essential activities such as work, so as not to have others staring and pointing at them continually.
"Following treatment patient confidence is often returned ten-fold and they are no longer apprehensive leaving the house or having social interactions. At Ever Clinic we are able to give patients back their life through returning the nose to it's original state."
Ever Clinic: Scotland's specialist clinic for acne scarring and other aesthetics
So what's the best way to find the right skin treatments for you? Get in touch with the experts at Ever Clinic, the specialist Scottish clinic for anti ageing, scar management and minor surgery.
Other treatments and services on offer at Ever Clinic include dermal fillers, non-surgical face lifts, skin health (including mole and cyst removal), anti-wrinkle injections, skin peels and much more.
You'll be in safe hands with Ever Clinic, as the clinic's experts have trained most of the aesthetic practitioners in the UK in procedures such as dermal fillers, anti-wrinkle injections and thread lifts. In addition, Ever Clinic's Dr Cormac is the Vice-Chair of the international expert group CMAC, which assists worldwide in dealing with complications from dermal fillers, botulinum toxin and more.
His opinion, advice and guidance is requested worldwide and Ever Clinic is Scotland's leading centre for complication management.
Ready to make some changes and improve your skin? Get personalised advice on treatments for acne scarring, aging and other skin concerns from the aesthetic experts at Ever Clinic.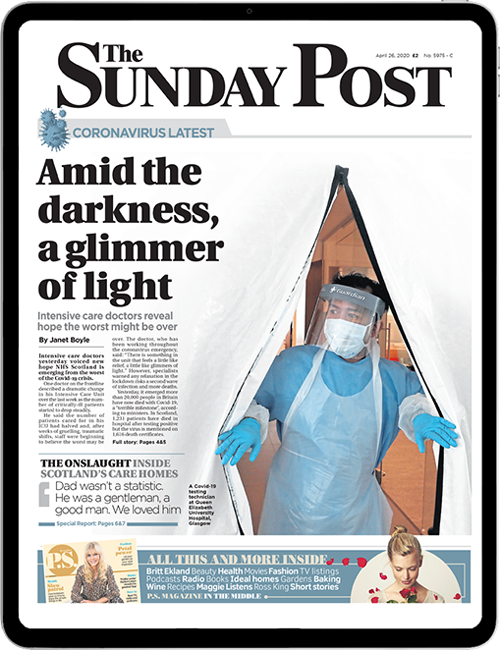 Enjoy the convenience of having The Sunday Post delivered as a digital ePaper straight to your smartphone, tablet or computer.
Subscribe for only £5.49 a month and enjoy all the benefits of the printed paper as a digital replica.
Subscribe