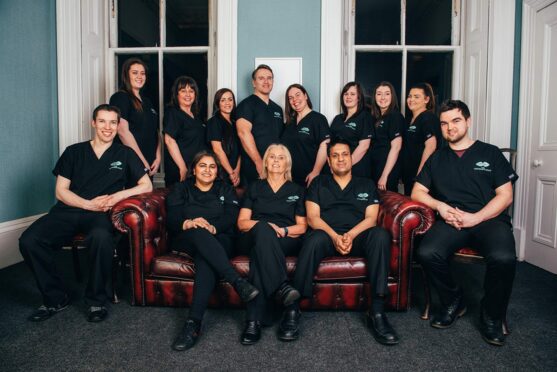 We're taking a look at the story of Rita Poddar, a Glasgow-based businesswoman who stands as an example of success for anyone pursuing their own career path.
Some Sunday Post online content is funded by outside parties. The revenue from this helps to sustain our independent news gathering. You will always know if you are reading paid-for material as it will be clearly labelled as "Partnership" on the site and on social media channels,

This can take two different forms.

"Presented by"

This means the content has been paid for and produced by the named advertiser.

"In partnership with"

This means the content has been paid for and approved by the named advertiser but written and edited by our own commercial content team.

---
Rita Poddar is a remarkable woman who has achieved great success in her professional journey so far.
She is currently the Clinical Director of The Peppermint Group dental clinic, where she maintains a special interest in cosmetic and aesthetic dentistry.
Her story is an inspiration to anyone who aspires to achieve success in their career through hard work, dedication and a passion for what they do.
Rita Poddar's journey to business success
Rita's journey to becoming a successful businesswoman began when she was studying towards a Bachelor of Dental Surgery at Glasgow University.
During her studies she developed a keen interest in cosmetic and aesthetic dentistry, which inspired her to pursue further training in this niche.
After completing her degree, she went on to do a postgraduate diploma from the Royal College of Surgeons. In her formative years, this solid education, accompanied by her keen intrigue, all laid the foundation for everything she would achieve.
Launch of The Peppermint Group
Her passion for cosmetic and aesthetic dentistry led her to establish her own dental clinic in Glasgow, The Peppermint Group, where she now provides a wide range of cosmetic facial aesthetic treatments for patients.
Her clinic soon became popular among patients who were seeking high-quality cosmetic dental and aesthetic treatments, and her reputation as a skilled and experienced cosmetic dental surgeon grew rapidly online and offline.
As her reputation grew, so did her business. She expanded her clinic to include a team of highly skilled dental professionals who shared her passion for cosmetic dentistry. This led to the establishment of The Peppermint Group, which is now one of the leading dental clinics in Glasgow.
Specialising in facial aesthetic treatments
Rita's success is not just limited to her dental clinic. She has also gained recognition for her stellar abilities in facial aesthetics, carrying out over twenty thousand facial aesthetic treatments in her career so far, helping improve the self-confidence of  thousands of  patients.
Not only did Rita train under internationally-renowned dermatologist, Dr. Zein Obagi, in 2011, she was then awarded a prestigious diploma from him – a sosmetic skincare diploma in the ZO Skinhealth collection.
Naturally, an appointment to the ZO Skin Health Faculty in Great Britain was next on the cards for her.
Staying in the realm of facial aesthetics, Rita became deeply intrigued by the wondrous effects that suture suspension non-surgical facelifts have. Companies in the pharmaceutical field then began to proactively seek out Rita and her know-how, such as Croma Pharma and Sinclair Pharma.
As a result of everything she has achieved, and the spark that key industry figures see in her and her vision, she has been leading CPD-approved training sessions in PDO threadlifting. Audiences at the Glasgow Day Surgery and La Belle Forme benefit from the intimate and informative training events that she leads.
She has even been nominated for and won an array of awards for her work in this field, including the following accolades: the Scottish Asian Business Awards; Scottish Hair and Beauty Awards; Scottish Asian Women's Awards; and Scottish Dentistry Awards.
She is highly sought after by patients who are looking to enhance their appearance through non-surgical treatments such as Botox and dermal fillers. With proven professional service and accolades, her patients are assured about the quality of treatment she will offer them.
Staying committed to patients
Rita remains committed to providing the best possible care to her patients. She is constantly updating her skills and knowledge through ongoing training and education, and she works closely with her team to ensure that they are providing the highest quality of care to their patients.
Rita's success is a testament to her dedication and hard work. She is an inspiration to anyone who wants to achieve success in their chosen field through determination and a passion for their profession.
Her commitment to excellence and her focus on providing the best possible care to her patients has earned her the respect and admiration of peers in the dental and aesthetic industries.
Rita's story is proof that with hard work, dedication and a passion for one's profession, anyone can achieve success in their career.
Her journey from a dental student to a successful businesswoman and respected and notable figure in cosmetic dentistry and facial aesthetics is all a true inspiration to anyone who aspires to achieve greatness in their chosen field.
Rita is truly remarkable and her success story is undoubtedly one to be told and heard by budding business professionals far and wide.
Click here to learn more about the services on offer at The Peppermint Group.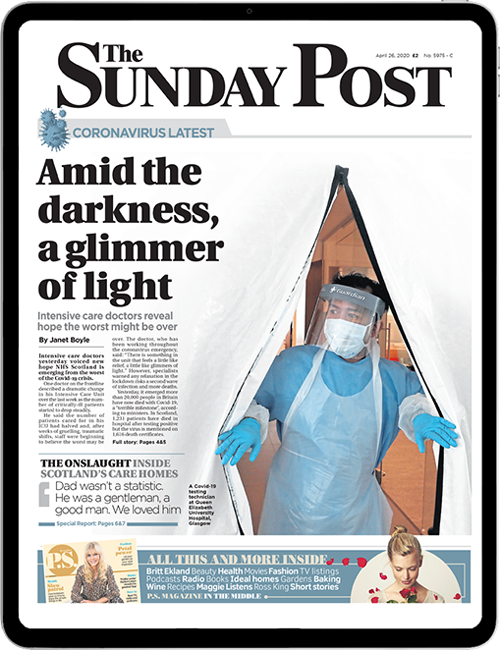 Enjoy the convenience of having The Sunday Post delivered as a digital ePaper straight to your smartphone, tablet or computer.
Subscribe for only £5.49 a month and enjoy all the benefits of the printed paper as a digital replica.
Subscribe