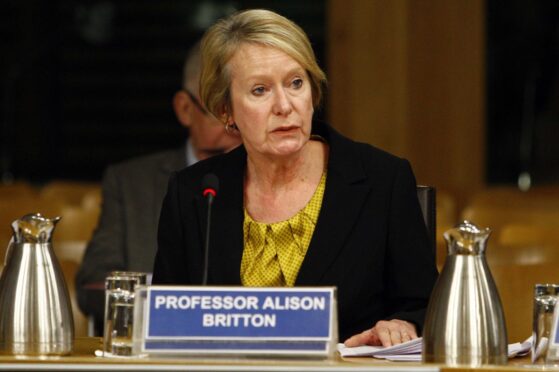 The expert called in to review the government response to mesh-injured women warns it is forcing removal experts to break their Hippocratic oath.
Professor of Healthcare and Medical Law Alison Britton says the contract for expert surgeons to only remove mesh and ignore other medical issues and repairs needs an urgent review.
The professor, who has written two damning reviews highlighting how mesh-injured women have been let down in Scotland, said: "I'm concerned that the contracts given to removal surgeons outwith the country are so restrictive that they only allow for the removal of mesh and nothing else.
"These surgeons will not know what they may find until the patient is on the operating table. With such a restrictive contract they may feel they are being asked to compromise their professional ethics and potentially harming their patients by having to ignore repairs needed because of the damage caused by mesh or a previous attempted removal."
Women who had their lives ruined did not need mesh in the first place, report reveals
Britton is also concerned that women returning from surgery carried out outside Scotland are facing major problems accessing aftercare. She said: "If repairs are not carried out when the women undergo removal, they may have to wait years before they are seen by surgeons in Scotland.
"In addition, my concerns remain that once they do return to Scotland there is still no easily accessible pathway for their follow-up care and support.
"Women's Health Minister Jenni Minto said patients in that situation should go to their local health board.
"I do not see why they cannot attend their GP who can refer them to the appropriate service much quicker, particularly as the government have said they have been working to ensure GPs are kept up to date on mesh and all the possible complications."
In 2019, Claire Daisley, 54, from Greenock, was supported by the Sunday Post and benefactors to travel to the US to show how world-class removal surgeon Dionysious Veronikis could safely and fully remove mesh, paving the way for the Scottish government to fund him to help other NHS patients.
Claire, who lost her bladder and is still in danger of losing her bowel as a result of botched mesh removal in Scotland, said: "Dr Veronikis had no idea what he would find. He was shocked to discover I needed over a dozen other major repairs due to the mesh being inserted and the botched attempted removal.
"If he had been on the restricted contract the government is insisting on when he treated me, he would have had to ignore those problems, sew me up and I would have faced a wait of years of continued pain and distress before I was seen again by the NHS as well as having the risk of further major surgeries.
"I am living proof that the government need to urgently review these contracts."
Elaine Holmes, of Scottish Mesh Survivors, said: "The current contracts to remove mesh mean those surgeons are being asked to ignore their Hippocratic oath, and that is simply unacceptable."
The Scottish Government said: "All patients undergoing mesh removal surgery, whether with the specialist service in Glasgow or one of the two independent providers, will have any further treatment carried out by their local Health Board. This is entirely normal process after surgery.
"The independent providers, who have agreed to this process, are expected to provide appropriate discharge information to the patient's local Health Board."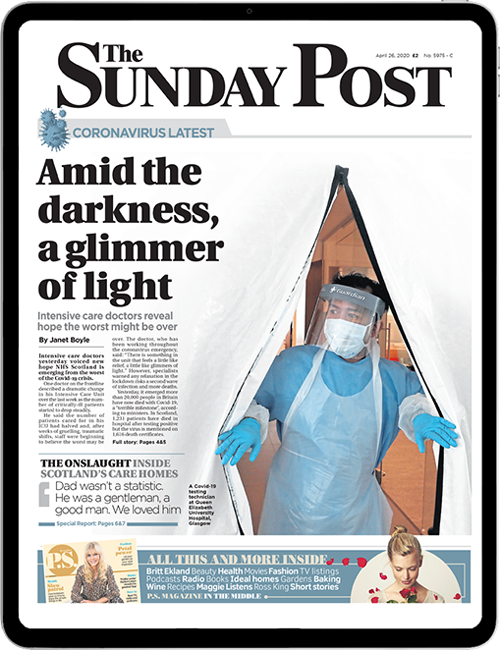 Enjoy the convenience of having The Sunday Post delivered as a digital ePaper straight to your smartphone, tablet or computer.
Subscribe for only £5.49 a month and enjoy all the benefits of the printed paper as a digital replica.
Subscribe