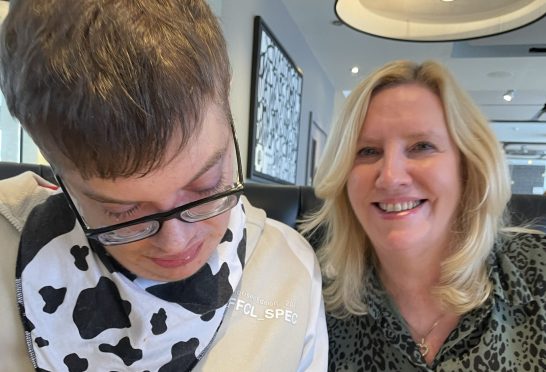 A top advocate is calling for a public inquiry into the audiology scandal which left 23,000 children at risk.
Laura Wray, who specialises in medical malpractice and major civil litigation cases, also warned NHS Lothian could be failing in its duty of candour unless it sees all of the thousands of patients placed at risk because of widespread blunders in the health board's audiology department.
A report by independent experts found children were misdiagnosed over decades. Some lost the opportunity to be fitted with cochlear implants, suffering lifelong consequences.
After initially declining to say how many families were contacted, NHS Lothian told The Sunday Post that it got in touch with 123 patients, with 90 attending for assessment. A total of 23 children required changes to care and management plans.
Families of children affected by major failings within NHS Lothian's audiology service accuse authority of a cover-up after delays to publication of audit into the scandal
Wray described the litany of failures by NHS Lothian as "shocking".
She said: "I do not believe NHS Lothian have fulfilled their responsibilities under duty of candour unless they contact each of the 23,000 who used their audiology services throughout every year that problems existed.
"Writing to just a small number of people to warn them is just not good enough when so many others passed through a service which has been found to have so many issues and areas of concern over many years.
"It's shocking to realise thousands of children and families may be struggling to cope with the consequences of this catastrophe on their own, unaware that mistakes and misdiagnosis were so widespread at this audiology department.
"A scandal of this magnitude requires a public inquiry and government ministers should be giving that undertaking."
On Thursday, MSP Miles Briggs challenged First Minister Humza Yousaf to agree to a public inquiry.
Following complaints to the Public Services Ombudsman over a child being misdiagnosed and suffering lifelong consequences, independent experts were called to carry out inquiries into NHS Lothian's audiology services.
They found widescale blunders, including deaf children misdiagnosed as being able to hear or having autism, and mistakes in vital tests for babies that should have led to some receiving cochlear implants.
During one official audit of around 1,000 cases, audiology experts found only 11% of cases – just 120 – raised no concerns.
Auditors said staff failed to spot "red flags" even when normal behavioural testing was significantly at odds with the results of the auditory brainstem response carried out on babies.
A further audit recognised even more children with significant concerns.
A Scotland-wide review also showed other health boards with problems.
Wray, whose son Frankie, 25, was born with a rare genetic condition that causes severe disabilities, said: "The overwhelming percentage of failure found within sample cases at NHS Lothian clearly show how serious the situation is, and just how important it is that all the 23,000 at risk must be contacted and assessed.
"I know just how hard it is for parents and families trying to access the support, health and education services their children need, particularly at a time when resources are being cut to the bone.
"As well as being a mum who has had to fight to get support, I sit on the boards of organisations concerned with services for the disabled. Far too often the most vulnerable children lose out on the opportunities which allow them to live happy, fulfilled lives.
"That is why it is so important that everything possible is done in this disturbing case to ensure all of these children are given every help and support they need."
Patrick McGuire, of Thompsons Solicitors, opened a helpline for parents. He said: "This monumental scandal has been compounded by the cover-up. If all 23,000 were to make a claim this case could reach £1 billion, one of the biggest Scotland has ever seen."
Briggs said: "A crisis of this magnitude deserves a public inquiry so the public are assured everything that can be done is being done.
"If NHS Lothian need extra resources to allow them to contact and assess each of the 23,000 at risk, then the government should be offering that."
Tracey Gillies, medical director at NHS Lothian, said: "We have been nothing but open and transparent since identifying clear failings within our children's audiology services. NHS Lothian has worked closely with affected families, the National Deaf Children's Society, other charities and relevant professional groups such as teachers, speech and language therapists and GPs, to ensure that continued wraparound support is available for children and their families."
She said families were regularly updated, along with the government, MSPs and the public to "show the robust processes that were in place" and said claims that "any information was withheld or that families were deliberately overlooked" were "wholly untrue".
Gillies added: "All recommendations outlined in both BAA (British Academy of Audiology) audit reports have been completed."
The Scottish Government said: "We must recognise that many families were badly let down by these services in the past."
---
Need support? Call the Thompsons helpline on 0800 0891 331.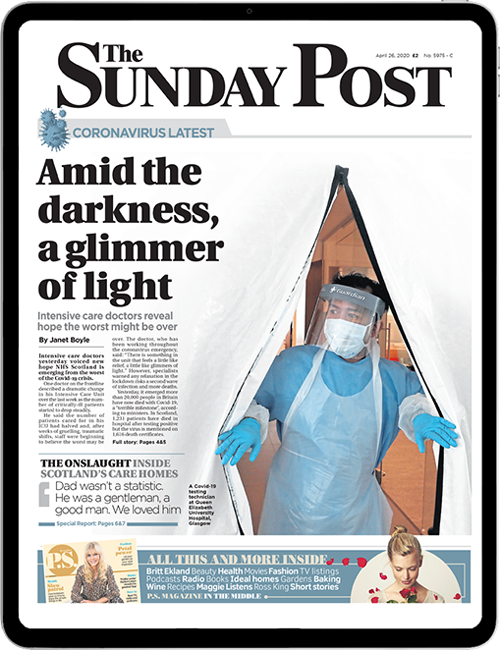 Enjoy the convenience of having The Sunday Post delivered as a digital ePaper straight to your smartphone, tablet or computer.
Subscribe for only £5.49 a month and enjoy all the benefits of the printed paper as a digital replica.
Subscribe