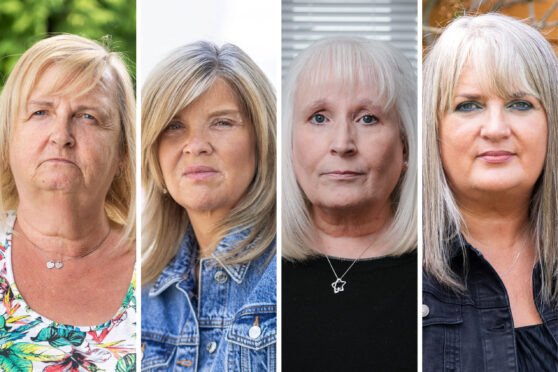 A bombshell report has revealed many women whose lives were destroyed by mesh implants should never have been given the devices in the first place.
An independent panel of ­specialists discovered some were suffering from conditions that should not have been treated with controversial plastic mesh devices, but they were given them anyway, with catastrophic consequences.
The major review into the worst medical disaster of modern times by internationally respected professor of healthcare and medical law at Glasgow Caledonian University Alison Britton also uncovered evidence women were repeatedly "misled" – told they had undergone full mesh removal when, in fact, just tiny amounts of plastic had been surgically excised.
Britton said women were "almost rushed into getting mesh implants, sometimes within a week of referral, without adequate time given for more conservative and less invasive options to show if they were effective.
"Some of those were women with conditions that would not have been helped by mesh implants".
'War between patients and surgeons'
Britton was kept waiting, in some cases for years, for records as NHS bosses dodged responsibility for handing over evidence.
She likened parts of the scandal that played out to a "war between patients and surgeons".
The report found women were never shown what a mesh implant looked like despite it being a permanent device, inserted with butcher-like metal hooks.
They were not fully informed of the risks, and not believed when they reported devastating complications.
Britton told The Sunday Post: "This review answers lots of the questions patients have asked. But we have been unable to answer one of the most burning questions of all: why didn't surgeons just be upfront and tell the women the truth, that there was insufficient evidence and data on what the long-term effect would be if mesh implants went wrong?
"The knock-on effect of that has left thousands of women, and their families, adversely affected by mesh with a legacy of distrust towards health professionals, a distrust they are unlikely to overcome. Women were sold the dream of a gold standard procedure that turned into a gold standard nightmare.
"Surgeons must have known patients were being given incorrect information, and I have concern unambiguous language was not used effectively between surgeons and the women seeking treatment. Patients were assured they had undergone full mesh removal. But no groin incisions had been made, therefore full removal was impossible. Many told us they would have sought full removal elsewhere if they had only known the truth.
"For some of them, that may have meant far different and better outcomes than those they have been left with."
Recommendations not implemented
The hard-hitting report makes 21 recommendations that First Minister Humza Yousaf has agreed to consider. But The Sunday Post can reveal 46 previous recommendations made in Britton's first mesh review have still not been put in place by Yousaf, despite his promises to parliament five years ago.
Britton said: "That is unacceptable. What is the point of asking professionals to undergo extensive and time-consuming reviews to ­highlight what went wrong and what needs to be done about it only to ignore their recommendations?
"I sincerely hope the Scottish Government will give clear support and act on all recommendations.
"After the wealth of knowledge and evidence gathered, it would be an appalling waste if this was not put to good use to prevent future medical scandals.
"The information must also be used to develop much clearer treatment and referral pathways to care for those whose lives have been affected. They require care for the rest of their lives. We must be ready to provide that.
"What happens to the women who seek mesh removal outwith Scotland is not at all clear, with confusing websites and patients returning from surgery overseas with catheters in being cut adrift to seek follow-up care that appears non-existent.
"The Scottish Government must make these pathways far clearer, and decide whether it will continue offering complex mesh surgery only, or change to a more comprehensive service offering additional help including peer support. Our women are hugely intelligent, tenacious and determined to help and support each other. I suggest using their knowledge to build a sustainable service for the future.
"Countries like New Zealand are streets ahead of us, offering mesh-injured women fully integrated services while ours remain hugely fragmented with nobody really knowing who is supposed to be providing vital aftercare."
Britton is critical of lost ­opportunities that denied victims treatment from their surgeon of choice, Dr Dionysios Veronikis, while delays lost medics the chance to train with the world-renowned US mesh-removal expert.
In parliament, MSP Jackson Carlaw revealed accusations of surgeons here sabotaging US-based Dr Veronikis's 2019 offer to come to Scotland for free to help with the crisis by refusing to sign licence papers allowing him to operate here.
Britton said: "The Scottish Government took far too long to take a decision on this. In the process, a golden opportunity was lost for those surgeons who did want to train with overseas removal experts, and the many hundreds too ill and frail to travel abroad for removal also lost out.
"The government finally agreed to what the women asked for, last year agreeing to fund treatment outwith Scotland. But there are issues of concern surrounding this unique situation, not least the dangers facing ill women travelling long distances for such complex, invasive surgery away from the support of family and friends. Much more needs to be done to ensure care is easily available to those women returning after surgery, with consideration given to what needs to be done to help those unable to travel who require treatment and support."
Another alarming issue uncovered by the review was reference to patient membership of the highly effective campaign group Scottish Mesh Survivors, women campaigners who persuaded former health secretary Alex Neil to bring in a mesh implant suspension, the first in the world.
Britton said: "The review panel questioned the reference to campaign groups being added to official records. There is no medical reason whatsoever for this to have been done. It was incomprehensible why this was relevant to their medical treatment, something that served to only increase the suspicion and division between patients and surgeons."
A Scottish Government spokesman said: "We accepted and agreed with the vast majority of Professor Britton's 2018 conclusions and recommendations. The recommendations have already been reflected in a number of inquiries and reviews established in recent years. We are also developing guidance to support inquiries and reviews that will build upon Professor Britton's recommendations and hope to publish that shortly."
---
THE VICTIMS
Claire Daisley
The pain was so bad that I was contemplating killing myself
Claire Daisley lost her bladder and is now likely to lose her bowel after mesh complications destroyed her life.
The mum of three, from Greenock, suffered horrific internal injuries caused by mesh and a botched removal, leaving her with organ loss.
Claire, 53, said: "Three years ago, I was sitting looking out to sea and contemplating suicide because I could no longer stand the pain and uncertainty of what mesh was doing to my body when I was thrown a lifeline by The Sunday Post and sent to Dr Veronikis in the US for surgery.
"I had been told by the NHS that I'd had a 'total removal of tape' in 2015, but when the pain, constant infections and mobility problems continued to worsen, I began to suspect that was not what had happened. Dr Veronikis confirmed that by removing almost an entire mesh implant.
"But he told me that attempted removal by the NHS had caused extensive internal damage and he operated on me for over 12 hours to try and repair what he could, removing a huge piece of mesh.
"Despite all his world-class skills, the botched removal had caused so much damage I had to have my bladder removed almost two years ago, and now there are fears I may have to lose my bowel as well.
"What was done to us was bordering on criminal. It is astonishing that no surgeon has been struck off by the General Medical Council over the scandal that had cost lives and destroyed so many people."
I'm a new woman: Mesh victim Claire Daisley hails funding for US surgeon and tells how his skills saved her life
The Britton Review found Claire had not been offered alternative surgery options when she was given a mesh implant in 2011.
They were critical of the wording of the NHS tape removal, saying: "The discharge letter to the GP describes this as 'total removal of tape' and then adds the caveat 'as far as we can be sure the majority of the tape has been removed'.
"We appreciate that the surgeon may have been referring to total removal of the vaginal portion, but if the word 'total' is used, we are of the view that this would ordinarily be understood to be removal of the whole tape, not just the vaginal section."
Gill Watt
We've been gaslit and deceived by surgeons
Gill Watt was assured that just a tiny amount of mesh remained inside her after NHS removal following more than a decade of suffering life-changing injury, infections and pain.
The mum of three, 53, from Glasgow, has been left disabled for life and had to abandon her glittering career as an interior designer following the catastrophic side effects of mesh.
Almost two years ago, she travelled to the US for treatment by Dr Veronikis, who removed almost an entire implant.
Gill said: "The way we've been gaslit and deceived is unforgivable. We will never come to terms with why we were treated this way instead of surgeons just being upfront about the medical disaster that was clearly unfolding for everyone to see.
"Nothing in the world can ever compensate for the pain and suffering we've endured, the loss of the lives we once had."
The Britton Review found Gill was not offered alternative surgical treatment, and the wording used over her NHS mesh removal was "inconsistent and misleading".
They said: "We considered whether it could be the case that your surgeon believed that all tape had been excised.
"We concluded that this could not reasonably have been the case."
Marian Kenny
It destroyed my life and left me disabled
Marian Kenny, 64, from Clydebank, lost her dream career as a psychiatric nurse after "gold standard treatment" for urinary incontinence caused by childbirth in 2006.
Marian said: "I was assured the very quick procedure using a tiny piece of tape would change my life.
"They were right about that. It destroyed my life and I have been left disabled forever."
At the time, NHS Scotland was implanting more than 2,000 women a year with plastic mesh devices to "save" £200 on traditional surgery costs.
Marian was told in 2016 that the "majority of the tape can be removed transvaginally".
The Britton Review say the opposite is true. They found: "This was not an accurate statement because vaginal incisions only allow the vaginal portion of the tape to be removed.
"The panel are of the view that this wording was inaccurate and misleading."
The panel also found a failure to warn of "specific risks" in consent forms.
Dr Veronikis removed 12cm of mesh last year.
Elaine Holmes
I could be less disabled if I'd known the truth
Elaine Holmes, one of the founding members of Scottish Mesh Survivors, was given the mesh implant which caused catastrophic injuries. The review found no reason in her records to explain why, and no documentation of other treatments offered.
The mum of two from Newton Mearns was given a mesh implant in February 2011, and immediately developed life-changing complications, including searing pain and increasing mobility problems.
The review found records stating "complete excision of the tape has been performed" but "this was incorrect".
Elaine said: "For years my physical condition continued to deteriorate until I was virtually confined to a wheelchair, in constant pain and totally unaware that instead of a full removal only a tiny portion of the mesh had been taken.
"I'd been warned I might lose my leg, which utterly terrified me. But I was wrong to trust what my surgeon had told me about having a total removal. Believing him prevented me seeking help elsewhere.
"I might not have been left as disabled as I have been if I'd only known the truth." Just over three years ago, in desperation, Elaine funded treatment in the US with Dr Veronikis who removed 22cm, almost an entire implant. She will never fully recover.
---
Report details full list of guidance
Headed by Professor Alison Britton, the review panel included Professor of Urogynaecology Anthony Smith, from Manchester Academic Health Sciences Centre, Consultant Gynaecologist Mr Ian Currie at NHS Buckinghamshire, and GP Dr Carey Lunan, NHS Scotland.
They examined over 40,000 pages of medical records belonging to 18 women, resulting in 21 recommendations, including:
Mesh register to detail every procedure.
Much clearer and precise language to describe procedures and expectations.
Proper follow-up, data capture and comprehensive evaluation for patients receiving treatment outwith Scotland.
Greater mesh awareness and support from GPs.
Improved website signposting all stages of mesh surgery, aftermath and referral processes.
Introduction of integrated services for mesh injured.
Notes of dialogue between doctors and patients to be retained in case notes along with information leaflets.
Information leaflets provided in advance of consultations.
National consent forms to reduce variation.
Improvement to informed consent processes.
Major improvements to the Complex Mesh Surgical Service website.
Credentialing of mesh surgeons.
Implementation of Health Improvement Scotland guidelines to learn from significant adverse events.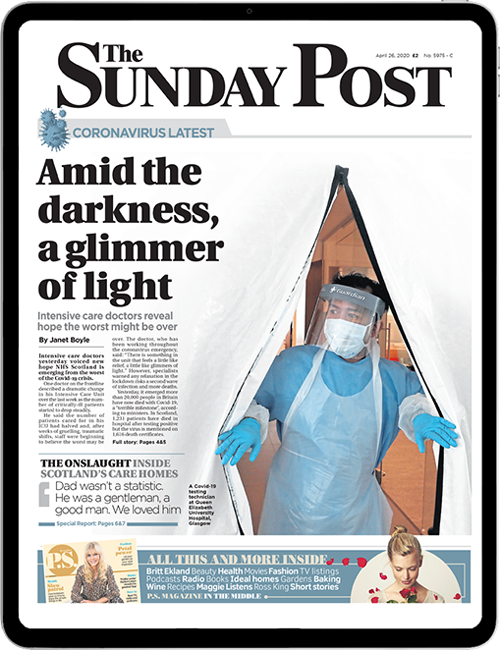 Enjoy the convenience of having The Sunday Post delivered as a digital ePaper straight to your smartphone, tablet or computer.
Subscribe for only £5.49 a month and enjoy all the benefits of the printed paper as a digital replica.
Subscribe