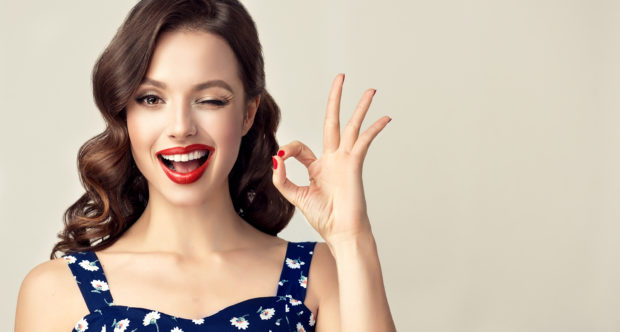 When it comes to make-up, skincare and hair styling, the team at P.S. are always on the hunt for the latest trends and products.
But, like all beauty lovers, we also appreciate simple hints, tips and tricks that make use of everyday items around the house.
Here, beauty guru Tia Roqaa, founder of Roccabox, shares her everyday hacks for everything from soft feet to bouncy hair – you won't believe what you can do with baby powder!
---
Visit the dark side
When a sugar craving hits, it's tempting to reach for a big bar of Galaxy or Dairy Milk. But if you want your skin and hair to glow, Tia recommends trying dark chocolate.
She explained: "Annoyingly pizza and prosecco don't make you look like a model overnight, but luckily there are other treats which can improve our complexion.
"Avocado and sweet potato have benefits for your skin and hair, and dark chocolate helps skin stay hydrated and protects from sun damage, too."
Treat your feet
If your toes aren't quite ready for sandal season, there's a quick, easy and cheap way to ensure cracked heels are a thing of the past.
Tia said: "It might be a long time until we're going to feel warm sand between our toes again, but it will happen – and when it does you need baby-soft feet to match. Petroleum jelly is the best hack for soft heels. Just apply to your feet after showering or bathing, and before getting into bed, to keep your heels in tip-top condition."
Powder power
If you yearn for fluttering lashes, pop over to the baby aisle at the supermarket. "Whether you're a natural-looking babe or want a bold, show-stopping eye, everyone can do with a little baby powder in their life," explained Tia. "Between applying coats of your mascara, dust some baby powder over the lashes to help give volume. It's simple, yet very effective."
Give it a dry
Tia said: "There's nothing worse than checking the mirror mid-dinner date and noticing white, dry shampoo marks at the top of your head. Not a good look. To avoid this mishap, blow-dry your locks after applying dry shampoo – this will get rid of any excessive product and remove dirt from the hair, too. But remember to use a cooler setting to protect your hair from heat damage."
Grab a cuppa
Tia said: "Ground coffee can be used for so many DIY beauty routines. Mix ground beans with coconut oil to create a thick paste, which can be used as a dreamy-smelling pre-self tan exfoliator."
Visit roccabox.co.uk