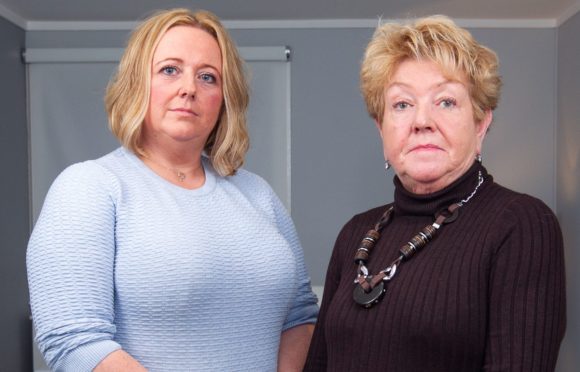 A support worker and her diabetic mother faced sleeping rough on a Turkish beach after hotel staff re-let their room when they went out for the day.
The incident came amid a catalogue of catastrophes that befell the women on a holiday from hell in the Mediterranean.
Topping off the week-long ordeal, their flight home was cancelled on the day they were leaving when the airline suddenly went bust.
"It was a nightmare," said Lynn Monaghan, 44. "From the word go it was the worst holiday ever."
Lynn, from Greenock, paid £980 for the all-inclusive break for two in Marmaris with Sunmaster Holidays last September.
The trip was planned to help her diabetic mum Elizabeth, 64, get over a third bout of cancer. However, when the women arrived at the Mehtap Beach Hotel in the sun-kissed Turkish resort, they were shocked at the dishevelled state of their accommodation.
"I had booked what I thought was a four-star holiday but before we even got to the reception desk we were shocked at the condition of the place," said Lynn.
"The hotel entrance was very tatty and there was electrical wires hanging out of the walls.
"My mum was horrified but at first I just thought we had been dropped off at the back door by mistake."
Things got worse when they reached their guest room.
"The door was clearly damaged and looked like it had been recently kicked in," said Lynn. "Straight away we didn't feel safe.
"The room itself was filthy. There were big holes in the walls and the bathroom and shower area was disgusting.
"We had booked a double room but I only had a camp bed to sleep on.
"During the first night we were both bitten alive by insects and I was really worried about my mum because she has diabetes and she was very stressed."
The next morning, the holidaymakers could not face sitting in the hotel breakfast room. They said it was dirty, and the food was covered in flies.
"Then, when I asked the receptionist where the pool is because it was tiny compared to the one we were confused by online, he simply pointed towards the sea, laughed, and said 'that is our big pool'," said Lynn.
The pair asked for a different room but were told the hotel was already full.
Lynn and Elizabeth then spent all day wandering around the resort desperately looking for alternative accommodation but had no joy as every hotel was packed.
"I couldn't believe it when we got back to the hotel that evening and discovered they had let out our room to someone else because they thought we had left," said Lynn.
"We still had our room key but they had given a spare one to another guest, so we were out and we didn't know where to turn next." Distraught, the women said they were left sitting on their suitcases on the beach that night with nowhere to stay until they were rescued by a good samaritan at 2am.
"My mother was shaking and in floods of tears," said Lynn. "We were exhausted from dragging our cases everywhere in the heat.
"Basically we were left homeless in a strange town a long way from home at night. It was dark and it was scary. Anything could have happened to us.
"A holidaymaker coming back from the pub saw us and managed to get us into a single room at the apartments he was staying at. It cost me another £200 for us to stay there for the rest of the week."
Lynn said that during the holiday she ran up a phone bill of more than £140 complaining to Sunmaster.
"We also had to use all our spending money for food because we couldn't eat at the hotel, which meant we couldn't afford to go on any excursions," said Lynn.
The final straw came when, on the morning of their flight home, it emerged their travel agent Thomas Cook had gone out of business. Fortunately, they managed to join a plane full of stranded holidaymakers.
Halifax-based Sunmaster eventually offered Lynn a refund of £273, which she deemed unacceptable.
Matt Stansfield, Sunmaster's operations manager, told Raw Deal the firm could not comment on individual cases but would look into the women's case again.
He said: "We have been in correspondence with our client and have previously made her an offer which she has declined.
"We are very happy to re-engage with our client if she remains unhappy and we shall be contacting her further."
UPDATE: The company kept to its word and has since offered Lynn an increased refund offer of £475, which she has accepted.
---
Advice: How to avoid the holiday from hell
It is the time of year when many of us start thinking about taking a sunshine break. But before you go, make sure that you:
Take out travel insurance well in advance
Buying cover around the same time as you book the trip will protect you against pitfalls such as stolen baggage, delayed flights and medical charges.
Should illness leave you unable to travel, it would be difficult to get a refund with no insurance in place.
Sort out your travel money beforehand
The cheapest rates will be found online.
An alternative to cash is a prepaid card which works on a pay-as-you-go basis. Simply load a certain amount of money on to the card which can be topped up online or by phone.
However, check the small print as some cards come with hidden charges.
If you plan to use your credit card, avoid high charges by applying for one specifically intended for overseas use.
Tell your bank
Let them know that you are going abroad for a while and that you may want to use your debit or credit card while you are away.
Any sudden overseas activity can cause the bank to become suspicious and without warning your card could be stopped.
It is also a good idea to take an emergency contact phone number for them in case your card is lost or stolen.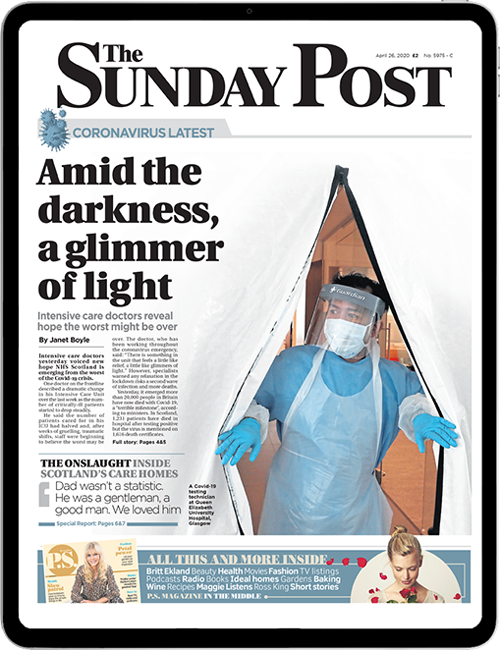 Enjoy the convenience of having The Sunday Post delivered as a digital ePaper straight to your smartphone, tablet or computer.
Subscribe for only £5.49 a month and enjoy all the benefits of the printed paper as a digital replica.
Subscribe