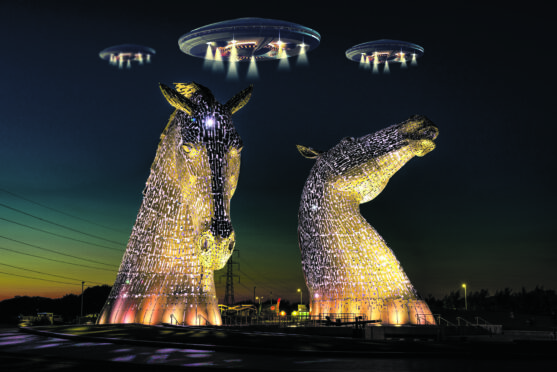 When Dave Gray and Kris Cummins were teenagers, they set out to make a documentary about people who stood in fields at night looking for UFOs hovering through Central Scotland.
"We were in the mindset of thinking these people were stupid, we were being a bit: 'Ha, ha ha, isn't this funny?'" said Cummins. "Now we can see what happened. And it's more poignant than we ever thought it could be."
They are from the quiet village of Bonnybridge which became a punchline – the Roswell of Stirlingshire – with thousands of reports of unidentified flying objects. And a chorus of sniggers, echoing across the universe.
Now the pair have achieved their teenage ambition – making a documentary about the 30th anniversary of the first sighting of a UFO over Bonnybridge with producer Gus Beattie, also from the community near Falkirk.
Unlike The X-Files, their programme, which will air on Radio Scotland on Friday, isn't searching for the truth about little green men in Stirlingshire. Instead, it's about but what happens to lives within a community when it finds itself the subject of ridicule.
"There are people who think it has been great for Bonnybridge and people who think it has been an embarrassment," said Cummins. "There's almost a small civil war in Bonnybridge. We interviewed some people from the Bonnybridge Historical Society. They're ashamed of it."
In October 1992 the first UFO was reported when local businessman James Walker spotted a star-shaped object hovering above a road and reported it to his local councillor, Billy Buchanan. Since then, the government has received hundreds of sightings from Bonnybridge and the surrounding areas, with tales of spinning globes, cylindrical structures and flashing lights. Buchanan and Malcolm Robinson, who runs the Strange Phenomena Investigations group, are synonymous with the story.
In the years since, 300 reports have been filed – each year. Yet it is with reluctance the village holds the dubious title of UFO capital of the world. Cummins said: "There are people who refused to do any media for years until we approached them, who gave us great insights. It actually put a lot of strain on some people's lives, a lot of ridicule. There are people we really tried to talk to who flat out refused and they had fabulous stories about seeing UFOs, fantastic insights.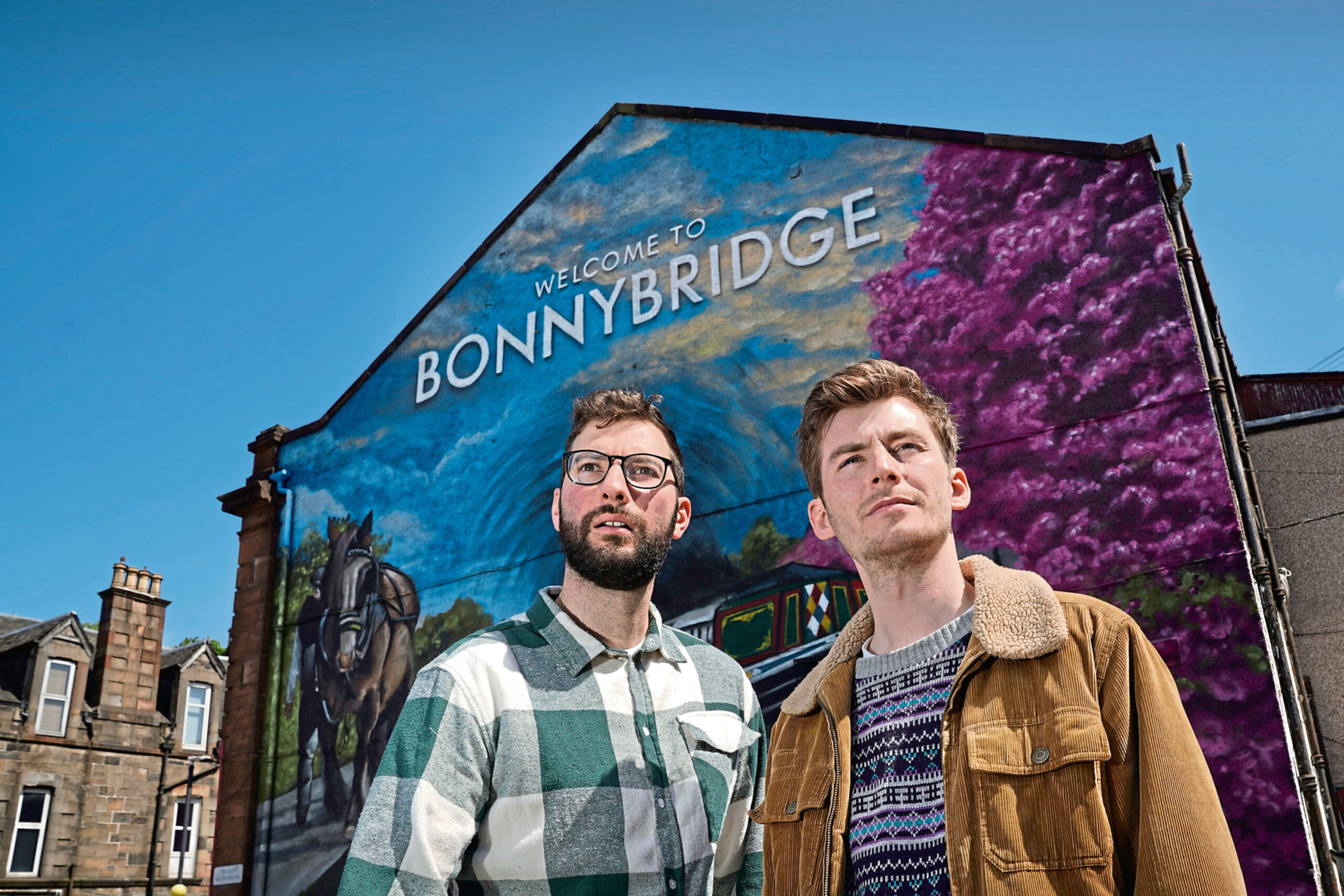 "But they never spoke to the media, they were terrified they would be ridiculed, that they would lose their jobs. So there is a more serious element to it. One family in the 1990s were ridiculed so much they had to leave Bonnybridge. They became the butt of the joke so much that they moved out. We tried to contact them but they wouldn't budge."
Theories explaining the phenomena have included an intergalactic stream running through the "Falkirk Triangle", military testing and lights emitted by naturally-occurring gases from the countryside bogs. In UFO circles, experts say 85% of sightings can be dismissed with rational explanation.
Yet unlike places such as Aurora, Texas, scene of a supposed UFO incident in the late 1800s and Roswell, New Mexico, where reports claim a flying saucer crashed in the desert in the 1940s, Bonnybridge failed to capitalise on the lucrative 15%. Talk of a UFO theme park excited the boys as teenagers but now in their late 20s, they accept that spaceship has sailed.
Gray said: "There was talk of that but they built the Kelpies instead. We'd have loved to have worked there – the documentary asks whether they should have embraced it more in the 1990s." Cummins said: "Roswell got its reputation about 40 years after the initial incident. At the time it was seen as a joke. But once you have enough perspective on it, and people aren't being immediately impacted by it in the way families were in the '90s, then people might be ready again to embrace it."
Gray added: "One guy we spoke to in the pub said if aliens came to his door and asked for a piece and jam, he'd give them one, but wouldn't tell anybody.
"For a while if he went anywhere else and told people he came from Bonnybridge, people would say 'Nanu Nanu' (the greeting used in Robin Williams' alien TV comedy Mork And Mindy).
"Making the documentary changed my perspective towards the people. I felt such sympathy for the position they were in. I believed them – maybe not that there were UFOs, more that I believed they believed it."
He added: "It's important to have a sense of humour about it. And a lot of people, maybe ourselves included, would have found it could have been a real benefit to the community had they embraced it in the long run. Roswell has a UFO festival and a lot of tourism. In Bonnybridge, there's a sign hidden behind the library."
The documentary recalls the town was ridiculed by the late astronomer Sir Patrick Moore, who suggested the reports were from people who had spent too much time in the local boozer, and hears from locals tired at the ridicule their home faced after the intergalactic spotlight first focused on them in 1992.
Yet the men argue the mysteries of the lights in the sky gave the town something it has since lost. Gray said: "I think that UFO aspect was a glue which held some of the community together. My gran laments the fact that she used to walk down to the shops and be able to speak to everyone."
For Cummins, it is symptomatic of something spotted in small working-class communities across the country.
He said: "If you look at when it happened culturally there was a lot of UFO stuff going on at the time, X-Files had come to prominence and there were lots of movies about aliens.
"It came at a specific moment in the UK's history when localism started to die. If you look at the UFO phenomena in the 1990s it was the last moment that a place like this felt like a community. When the media descended on the village people stuck together – a lot of people were ridiculed, but for the most part the community had an identity for the first time in a long while.
"Since that phenomenon died out, it's just not there any more."
---
Close Encounters of the Bonnybridge Kind, BBC Radio Scotland, Friday, 11am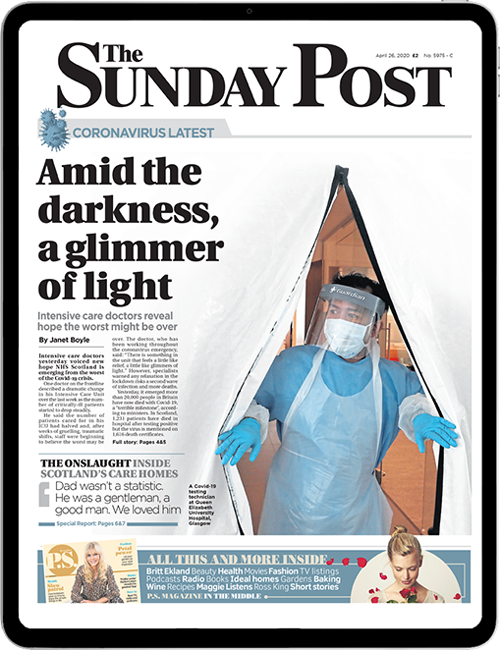 Enjoy the convenience of having The Sunday Post delivered as a digital ePaper straight to your smartphone, tablet or computer.
Subscribe for only £5.49 a month and enjoy all the benefits of the printed paper as a digital replica.
Subscribe