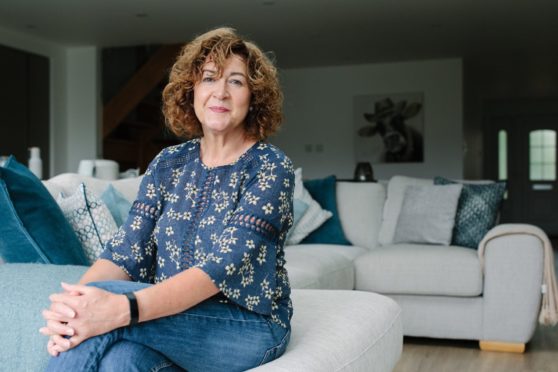 When Elaine Marshall's elderly father passed away she took his bank to task over charges that had been applied to his account that she felt were unfair.
Elaine, 57, complained to the Clydesdale Bank after her dad, retired postmaster John Ireland, from Ayr, died in December, aged 82.
"My brother and I were helping mum sort out dad's affairs and as they had a joint account with the Clydesdale, this needed to be changed to mum's name only," said Elaine.
"When we visited the branch in Ayr where the account was held to notify them of my dad's death and to make the name change, the lady advised us that it was a business account my parents had.
"We couldn't understand how this could be the case as my dad had no involvement in a business since at least February 2013."
One of the bank statements from December 2019 showed that £20.30 in charges had been applied to the account.
"I thought this would be a yearly charge, but it transpired that bank charges had been applied every month," Elaine, from Glasgow, said.
Elaine and her mother Mary believed that it was clear from the type of transactions that the account was not being run as business account but was simply a personal current account.
After going through previous statements spanning five years, Elaine believed her parents had been overcharged by more than £1,200.
"We questioned why this hadn't been picked up by the bank's business manager who would have had oversight of the business account and should have been able to advise mum and dad at some point that there was no requirement for a business account, or at least be able to highlight that they were paying very significant charges to continue with a business account.
"Knowing my dad, he would have immediately asked for the account to be changed."
Elaine contacted the bank on a number of occasions to complain but said that her mother had only received an offer of £100 and a bunch of flowers for her troubles.
Elaine then wrote to Raw Deal and after we contacted the Clydesdale an investigation was launched.
The result was that the bank performed a U-turn on charges going back seven years and agreed to refund Elaine's mother in the region of £1,500.
The Clydesdale said: "A senior manager in our complaints team has carried out a full review of the case.
"While we are comfortable that our correspondence with Mr and Mrs Ireland, including monthly paper statements detailing all transactions, clearly stated that they held a business account, and that all charges were applied in accordance with the account's terms and conditions, we recognise that we did not meet Mrs Ireland and her daughter's expectations on this occasion.
"As such, we have decided to offer Mrs Ireland a refund of the charges paid since her late husband's retirement as a gesture of goodwill."
Elaine thanked Raw Deal for intervening and urged others to go through their bank charges with a fine tooth-comb if they feel they could be paying too much.
She added: "My biggest issue was that there should have been a dedicated person at the bank managing the account and advising my parents on how to get the best from it.
"The elderly are a vulnerable group who may not fully understand what they are paying for, or notice charges being made, or have any family who can question this sort of thing on their behalf."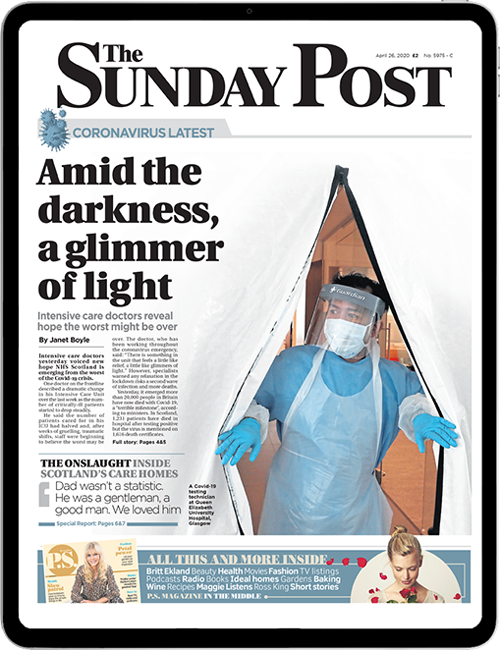 Enjoy the convenience of having The Sunday Post delivered as a digital ePaper straight to your smartphone, tablet or computer.
Subscribe for only £5.49 a month and enjoy all the benefits of the printed paper as a digital replica.
Subscribe