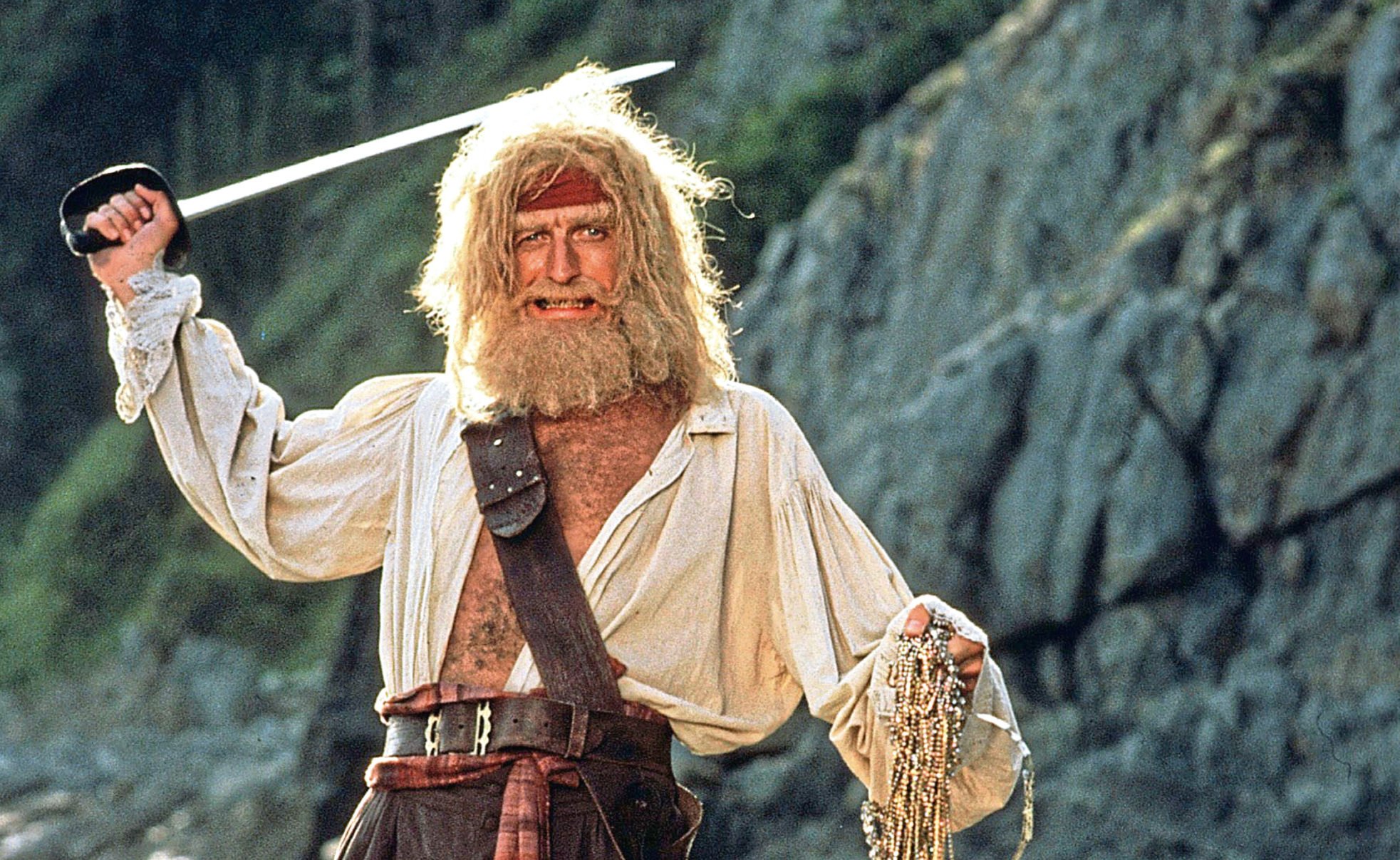 MONTY PYTHON made six men very famous.
So it's no surprise that the airing of the final episode of Monty Python's Flying Circus, on December 5 1974, wasn't the end of their stories.
They still had four films to make but Python was increasingly a sideline for John Cleese, Graham Chapman, Michael Palin, Terry Jones, Eric Idle and Terry Gilliam.
Cleese, remember, had jumped ship before the fourth, final series and he wasted no time in starting what would become the most prolific solo career of any Python.
But even before he left he'd co-founded Video Arts, a production company that made humorous training films, and he also served a three-year term as Rector of St Andrews University.
While the others were working on that truncated last run of shows Cleese was busy writing Fawlty Towers with his then wife Connie Booth, who'd play Polly the hotel maid in the sitcom voted No 1 British TV show in a British Film Institute poll.
Polly was the voice of sanity in an establishment run by the neurotic Basil, his acerbic wife Sybil – Prunella Scales stealing every scene – and their waiter Manuel who, you may remember, was from Barcelona.
Basil was based on a real hotelier whom the Pythons had encountered while staying in Torquay in 1970, whose mantra was, "I could run this hotel just fine if it weren't for the guests" and who Cleese described as "the most wonderfully rude man I have ever met".
The second series aired in 1979 by which time Cleese and Booth had divorced. He's since remarried three times and openly admitted his most recent tour was undertaken to pay his mounting alimony.
Cleese regularly appeared in other sitcoms, including Cheers, and films such as the Terry Gilliam-directed Time Bandits in which he portrayed a fairly preposterous Robin Hood.
He had a short stint as Q in a couple of Pierce Brosnan Bonds but Cleese's biggest film success came with heist comedy A Fish Called Wanda, which he wrote and starred in alongside his erstwhile Python pal Michael Palin and Jamie Lee Curtis.
His script was Oscar-nominated and Kevin Kline won Best Supporting Actor as the psychopathic Otto.
When it comes to charity, in 1976 Cleese co-founded The Secret Policeman's Ball benefit shows to raise funds for the human rights organisation Amnesty International, and Cleese's woolly lemur is named after him because of his efforts to protect them.
Cleese is the oldest Python at 79, but his writing partner Graham Chapman didn't enjoy such longevity.
He died in 1989 aged just 48 from tonsil and spinal cancer, discovered during a routine dental check-up, on the eve of the Pythons' 20th anniversary – leading Terry Jones to describe it as "the worst case of party-pooping in history".
In true Python fashion the private memorial service began with the congregation singing Jerusalem in mock Chinese accents, included Eric Idle quipping that he'd decided to die rather than listen to Palin again and ended with a rousing rendition of Always Look On The Bright Side Of Life from Life Of Brian.
Openly gay and the most eccentric of the gang, Chapman had beaten the alcoholism that ended his collaboration with Cleese and had gone to LA to try to break into American TV and to avoid income tax.
He wrote a pirate film, Yellowbeard, because his pal Keith Moon, The Who's madcap drummer, had always wanted to play Long John Silver but Moon died and the film was delayed until 1983 with Chapman playing the lead.
It was to be Chapman's old pal Marty Feldman's final film but even the involvement of him plus former Pythons Cleese and Idle couldn't raise the picture above the humdrum, and Chapman spent his final years touring US colleges, talking about Python and his love of the Dangerous Sports Club.
Michael Palin has probably enjoyed the highest profile of any Python in recent years, thanks to his run of much-loved travel series.
This started with 1989's Around The World In 80 Days in which he attempted to follow in the footsteps of Phileas Fogg, and this was the first of a trilogy of globe-trotting series that included Pole To Pole, travelling from the North to South Poles, and Full Circle which saw him circumnavigate the Pacific Rim.
Subsequent travels were more focused – Michael Palin's Hemingway Adventure, Sahara, Himalaya, New Europe – and most recently the now 75-year-old travelled through North Korea.
All this led, in 2009, to his becoming President of the Royal Geographical Society.
Palin had followed Python with Ripping Yarns, a TV comedy series poking fun at pre-war adventure yarns for boys, and then collaborated in various Terry Gilliam films.
He starred in Jabberwocky, co-wrote Time Bandits and was cast against type as the charming but sociopathic civil servant-cum-torturer in the dystopian classic Brazil.
The "nicest man in the world" recently revived this side of his persona as the ruthless Molotov in last year's The Death Of Stalin but he was more recognisable alongside Maggie Smith in A Private Function and won the Best Supporting Actor Bafta as the stuttering Ken Pile in A Fish Called Wanda.
Palin, too, has seen his one-time writing partner and great friend laid low by illness, the 76-year-old Terry Jones having been diagnosed with dementia.
Concerns were raised during 2014's reunion shows when he had difficulty learning his lines, and last year Palin revealed his pal was no longer able to speak.
Jones directed the Pythons' three theatrical films, Holy Grail, Life Of Brian and Meaning Of Life, and also helmed Erik The Viking, Personal Services and a 1996 adaptation of The Wind In The Willows.
He helped write Palin's Ripping Yarns series and the David Bowie-starring 1986 fantasy film Labyrinth but his interest in history came increasingly to the fore.
His first book gave an alternative take on Chaucer's The Knight's Tale and his two documentary series in the 2000s, Terry Jones' Medieval Lives and Terry Jones' Barbarians, were very well-received.
Immediately after the Flying Circus, Eric Idle created Rutland Weekend Television, a BBC2 sketch show with musician Neil Innes, and from that grew the much-loved Beatles parody The Rutles and the spoof documentary All You Need Is Cash.
Idle had always been the musical Python and he took his song Always Look On The Bright Side Of Life into the Top 10 in 1991 after Simon Mayo popularised it.
He's appeared in several films and TV shows, most notably co-starring with Robbie Coltrane in the 1990 British comedy film Nuns On The Run.
Idle, now 75, has become the most financially successful of the group thanks to Spamalot, the smash-hit musical based on Monty Python And The Holy Grail.
He created it in 2004 and the original 2005 Broadway production was nominated for 14 Tony Awards, winning three, and grossed $175 million before going on to the West End and regularly world tours.
The other Pythons were ambivalent about the idea and Idle said: "I'm making them money, and the ungrateful sods never thank me. Who gave them a million dollars each for Spamalot?"
Terry Gilliam, who co-directed the original Holy Grail film, said: "It helps with the pension fund, and it helps keep Python alive."
Speaking of Gilliam, he's carved out a career as a successful if maverick Hollywood director, building on the experience he gained co-directing Holy Grail.
Now 78, and a naturalised British citizen since 1968, he's directed 12 often wildly fantastical films which, while critically well-received, have had varying degrees of financial success.
Time Bandits, back in 1981, earned eight times its budget while a decade later The Fisher King, starring Robin Williams, was another hit.
Gilliam's biggest box-office draw was 12 Monkeys, a baffling tale of time travel and disease starring Bruce Willis and Brad Pitt, while Matt Damon and Heath Ledger helped The Brothers Grimm make more than $100 million, too.
But Brazil and The Adventures Of Baron Munchausen, though cult classics, bombed which probably led to the decision not to hire him as director of the first Harry Potter movies despite him being JK Rowling's first choice.
Gilliam also has a habit of troubled productions, such as The Man Who Killed Don Quixote which he started working on in 1989 and only hit the cinemas this year.
Floods washed early sets away and after original star Johnny Depp walked away Ewan McGregor and John Hurt were attached to play Quixote before Star Wars baddie Adam Driver finally completed filming.
It's quite a tale, but so is that of Monty Python – and despite the five surviving members having almost 400 years on the clock, I don't think we've seen the final chapter just yet.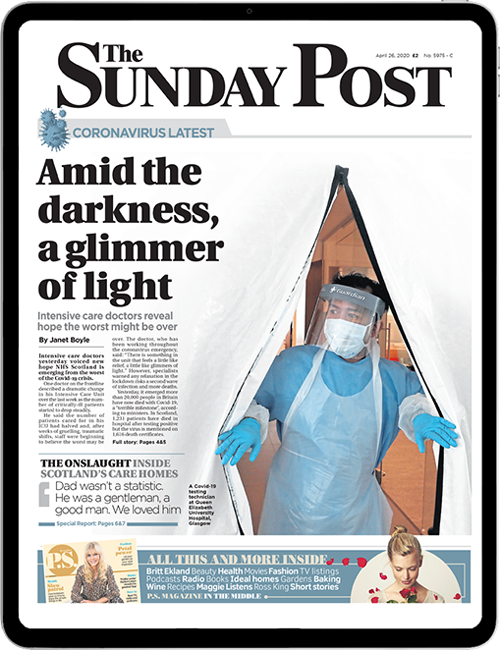 Enjoy the convenience of having The Sunday Post delivered as a digital ePaper straight to your smartphone, tablet or computer.
Subscribe for only £5.49 a month and enjoy all the benefits of the printed paper as a digital replica.
Subscribe