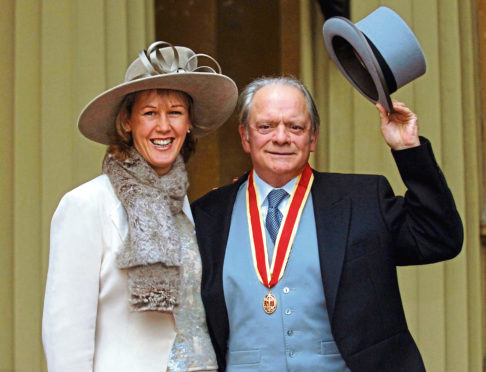 The sky is still the limit for David Jason. Despite having celebrated his 80th birthday, the award-winning actor has no thoughts of retiring.
He is hoping to film two Second World War documentaries next year, and in lockdown he has been busy with DIY projects and model-building. And he still has a licence to fly a helicopter, passing the aviation tests and medicals each year.
"Turning 80 was all right," he says. "One minute you're 35 and the next you're 80. You're so busy getting on with life and I'm lucky that everything's still in good working condition."
For all his fame and fortune, Jason remains a private character living a quiet life away from the screen at his home with his wife Gill Hinchcliffe, who was a TV floor assistant when they met, 20 years his junior, and their 19-year-old daughter, Sophie. He says they keep him young.
He's also written his third memoir, A Del Of A Life. While there are plenty of tales of shenanigans on set, he had always avoided Only Fools And Horses conventions, until February, just before lockdown, when he went to his first.
"Over the years I felt it was a bit exposing. I never realised how important it was to so many people. I thought it was just a few serious fans who would gather and want to talk about the show. I didn't realise how it had changed so many people's lives, and once I started to realise that, I thought perhaps I should go and see them and thank them for being such loyal viewers."
He's not one for the red (or in his words "Dread") carpet either. "I can't quite accept the adulation or the pressure of people being interested in me. My life is spent hiding behind characters. So I find the dread carpet difficult because I have no one to hide behind."
There were times when he wanted to distance himself from Del Boy, when he couldn't go anywhere without fans of the sitcom shouting, 'Oi, Del!'.
"It does get you down a little bit," he says. "I'm delighted it's brought so much pleasure to so many people but there are only so many times that you can talk about falling through a bar or trying to not catch a chandelier. It gets a bit tiring."
But he came through with many other roles, including Pop Larkin in The Darling Buds Of May, and as DI Jack Frost – both a a far cry from some of today's darker TV offerings.
The book also charts the career disappointments. He was offered the part of Corporal Jones in Dad's Army for two hours before the offer was rescinded when producers found out Clive Dunn was available. He was also hurt not to be asked to join Monty Python's Flying Circus after working with Michael Palin, Terry Jones and Eric Idle on its children's predecessor, Do Not Adjust Your Set.
But he prevailed, soaring to new heights as Derek "Del Boy" Trotter from 1981 to 1991, with 16 sporadic Christmas specials until 2003. It's a role he'd never resurrect, because Only Fools And Horses writer John Sullivan is no longer with us, he says.
But he's hoping that Granville will return in Still Open All Hours and would like to bring back his dedicated detective in A Touch Of Frost, which ran for 15 series, ending in 2010: "I've always thought we could bring Frost back, but as a private detective doing the same sort of things he used to do.
"I'm still hopeful that might touch a few people in the commissioning department."
---
David Jason A Del Of A Life, Century, £20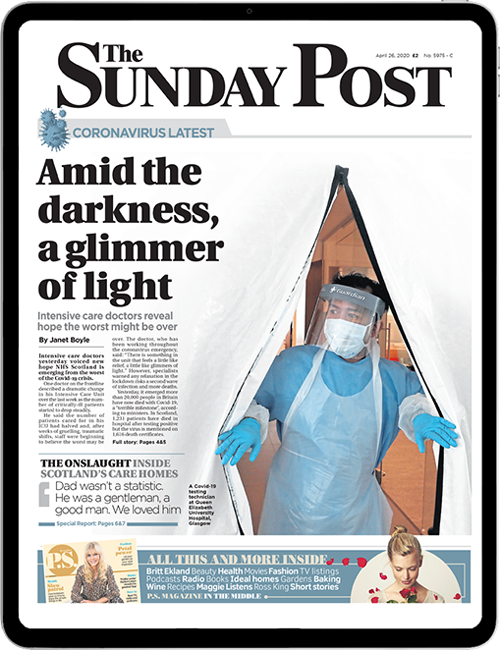 Enjoy the convenience of having The Sunday Post delivered as a digital ePaper straight to your smartphone, tablet or computer.
Subscribe for only £5.49 a month and enjoy all the benefits of the printed paper as a digital replica.
Subscribe