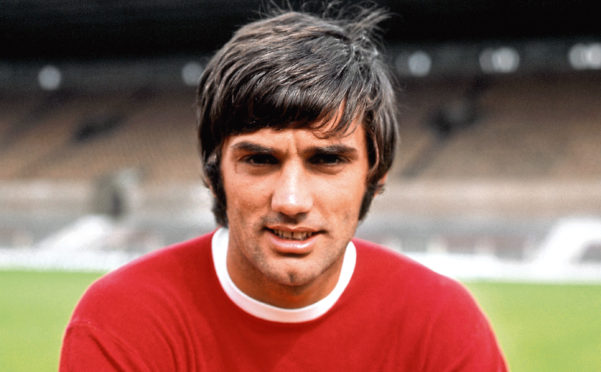 If there was a golden year in the life of George Best, it was 1968.
He was named Footballer of the Year by the Football Writers' Association – the youngest player ever to receive the award – and collected the Ballon d'Or as Europe's best player.
In between he helped Manchester United – and his mentor Matt Busby – to fulfil their ambition of lifting the European Cup, 10 years after the club had lost a generation of young players and the manager had almost lost his own life in the Munich air crash.
Best's contribution to the memorable May night at Wembley was the second goal, putting United into the lead three minutes into extra-time after the game had finished 1-1 in 90 minutes.
Best went on a mazy run through Benfica's defence before selling goalkeeper Jose Henrique an audacious dummy and rolling the ball into an empty net.
Though further goals from Brian Kidd and Bobby Charlton sealed the 4-1 victory, it was Best's goal that was to live on in history as the most memorable beneath Wembley's old twin towers, if you discount those scored by Geoff Hurst two years earlier in the World Cup final.
It was spectacular enough on the night but George, ever the showman, was tempted to make it even more unforgettable.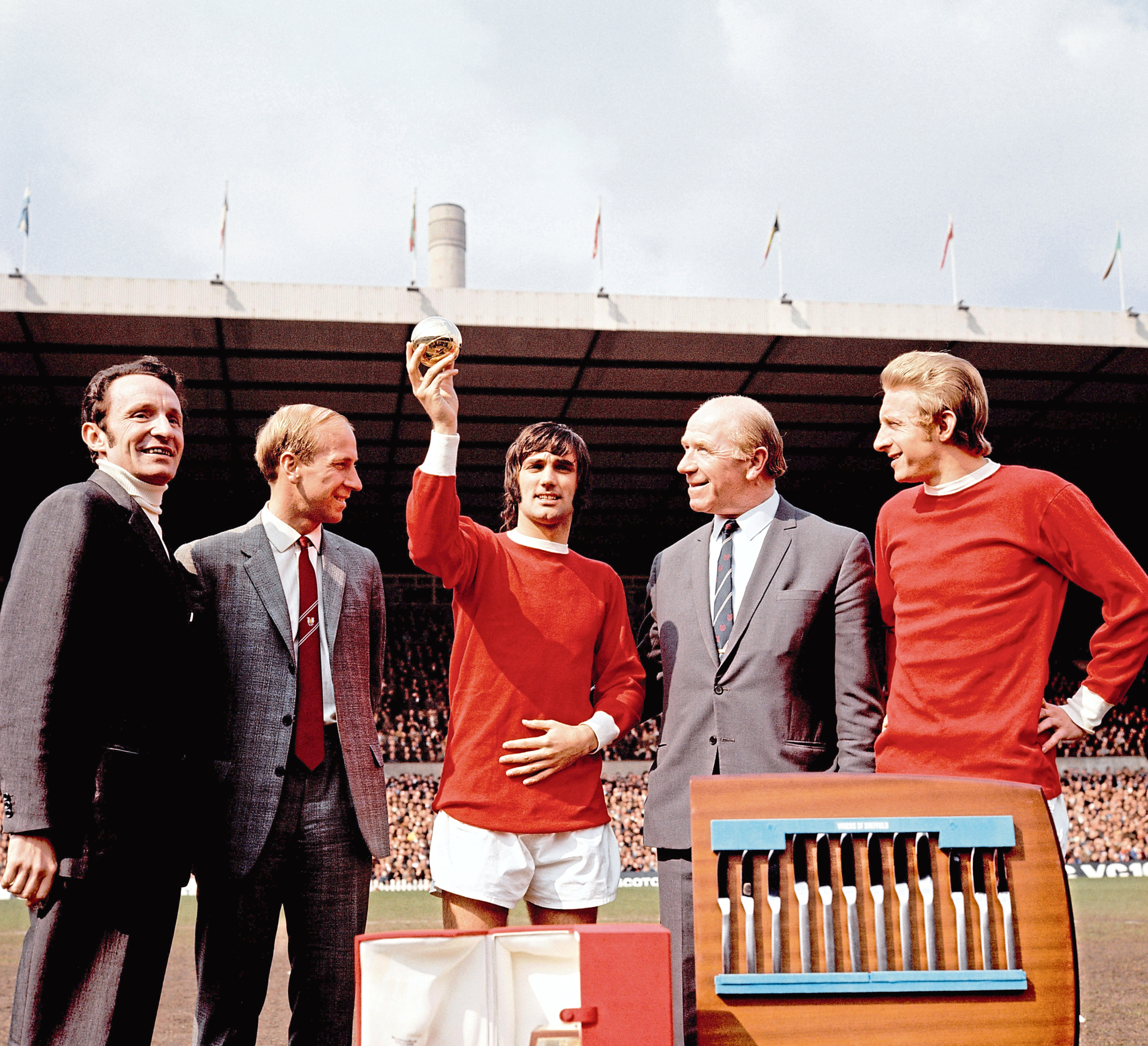 He said later: "I used to dream about taking the ball round the keeper, stopping it on the line and then getting on my hands and knees and heading it into the net.
"When I scored against Benfica in the European Cup final, I nearly did it. I left the keeper for dead, but then I chickened out. I might have given the boss a heart attack."
At the age of 22 he'd won the greatest club trophy in the world and been acknowledged not only as his country's best player but also the best a whole continent had to offer.
He'd finished the season with a remarkable 32 goals in 53 games and he wasn't even a striker.
It could have been the start of the greatest career the game has ever seen. Instead, he never won another trophy, nor another personal award.
By the time he was 26, he'd been kicked out of United after a series of disciplinary breaches and would be playing his football for clubs like Stockport County, Cork Celtic, Los Angeles Aztecs, Fulham, Hibernian, San Jose Earthquakes, Bournemouth and Brisbane Lions.
After that European Cup victory, a strong sense of anti-climax gripped both the club and the player.
United failed to retain their trophy in 1969 and dropped to 11th in the league before Busby announced his retirement.
Best later said that: "I increasingly had the feeling that I was carrying the team at times on the pitch."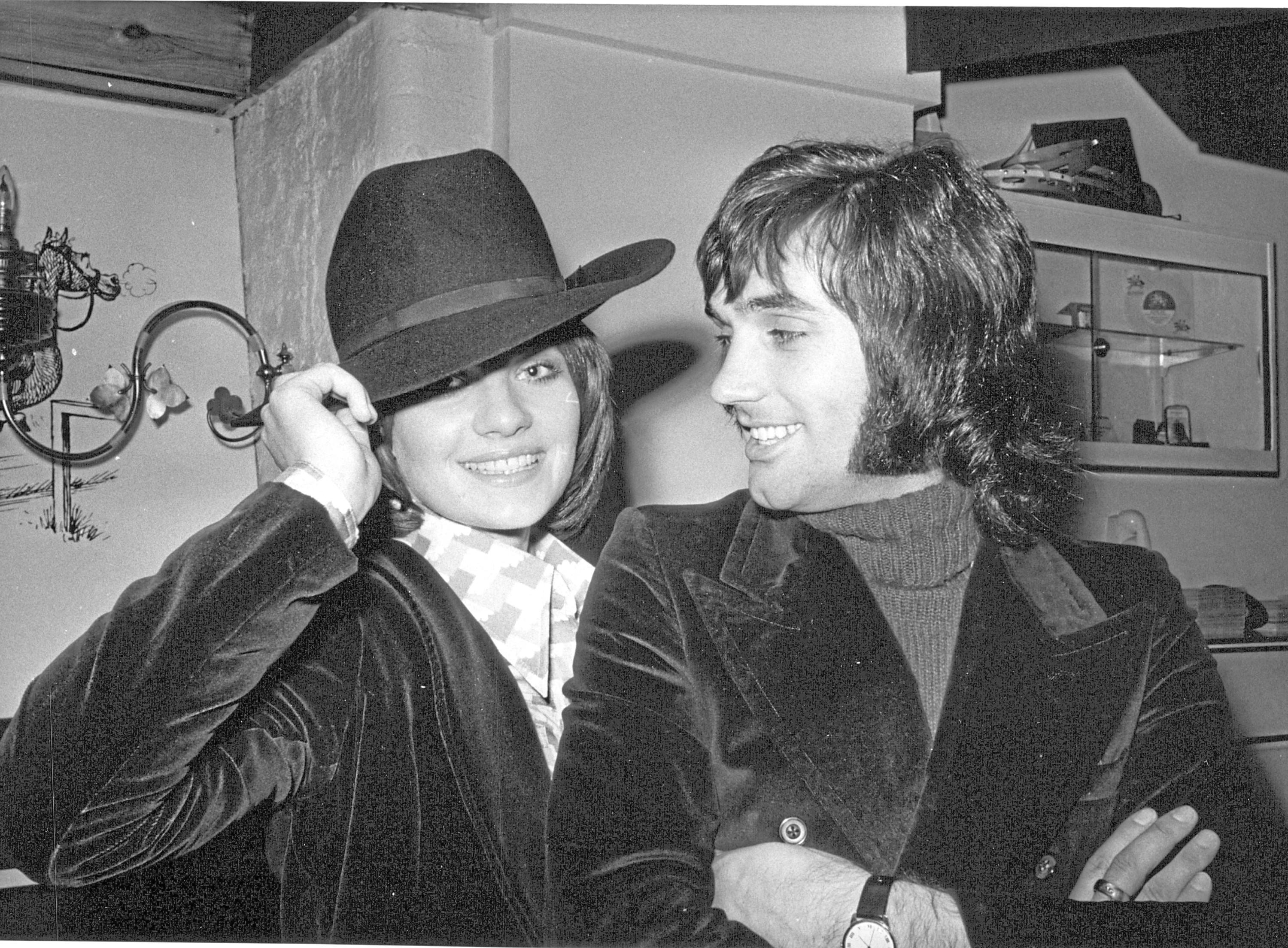 Off the pitch, things were changing, too.
Best commissioned an architect to build a futuristic-looking, split-level, glass-encased house in the leafy Manchester suburb of Bramhall.
The house had an underground garage for his E-Type Jag, a snooker room and a sunken bath.
Best commissioned the installation of all the latest gadgets such as underfloor heating, electric curtains and a TV that would retract into the chimney stack.
However, it proved a difficult house for Best to live in. Everyone knew where it was and it became something of a tourist attraction.
It was being constantly besieged by fans wanting a closer look, with some even stealing pieces of his lawn.
In fact, Best only stayed in the house for three years before one of many breaches of club rules saw him return to his former Chorlton-cum-Hardy landlady.
The media dubbed it a "bachelor pad" and even though there'd been a succession of girlfriends and a lot of nights on the town while he'd been living in digs, Best's social life went into overdrive once he had his own house.
Girlfriends included prominent actresses like Susan George, Annette Andre and Sinead Cusack.
On the field, he was still performing pretty well, though age was catching up with team-mates like Denis Law, Bobby Charlton and Paddy Crerand.
Wilf McGuinness – a much younger manager who had been promoted from within the club – replaced Busby and with United becoming less competitive, Best was beginning to take more and more liberties.
His frustrations at United's steady decline showed in regular sendings-off and suspensions, including a four-week ban in early 1970 for kicking the ball out of a referee's hands.
Best returned from his ban in spectacular fashion, scoring six goals in an 8-2 FA Cup win over Northampton, which earned him an invitation to 10 Downing Street from Prime Minister Harold Wilson, who had also regularly written fan letters to him.
Busby returned as manager in December 1970, though it did little to improve Best's self-discipline.
He was fined by the FA for receiving three bookings for misconduct and he was suspended by United for two weeks after missing his train to an away match at Stamford Bridge so he could spend a weekend with Cusack.
He would recall watching the media besiege Cusack's flat on her TV screen.
At that stage United gave him the benefit of the doubt and little more than a slap on the wrist, so his brief absences had few consequences.
And initially it seemed that Best was thriving under the next manager, Frank O'Farrell.
United surprisingly led the table at Christmas. Best had scored 15 goals in the opening 19 games, including two hat-tricks and a solo wonder goal against Sheffield United that was voted goal of the season.
However, beneath the surface all was not well and after United drew three successive matches in December, Best decided he'd had enough.
He failed to turn up for training for a whole week in January, instead preferring to spend his time with Miss Great Britain, Carolyn Moore.
Having lost only two games all season, United suddenly lost seven on the trot and plummeted down the table.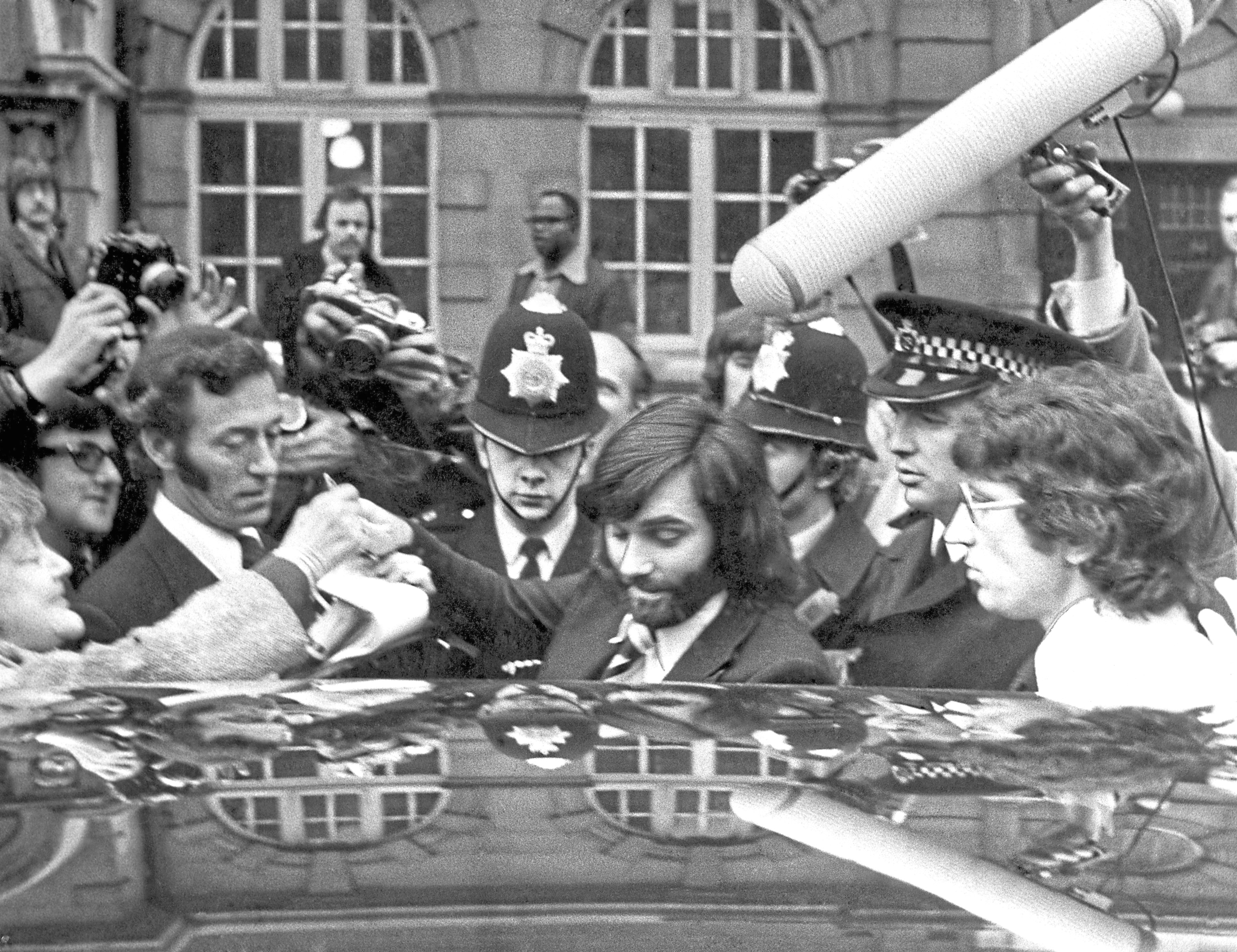 Best returned to the squad and though he finished as the club's top scorer for the sixth – and final – consecutive season, he then announced his retirement from football.
It was a reflection of his mood at the time and though he changed his mind and turned up for pre-season training at the start of the 1972-73 season, the writing was already on the wall.
Best's behaviour deteriorated and the United board transfer-listed him in early December. A few days later, with United in the relegation zone, O'Farrell was sacked after a 5-0 defeat by Crystal Palace.
Tommy Docherty was appointed as manager, he restored Best to the team and United stayed up, but it was never a comfortable relationship.
With the old guard now in steep decline, the team struggled again the next season and Best's frustrations bubbled up once more.
He scored his last goal for United in a 3-2 home defeat by Coventry in December but then went missing to party in various London nightclubs.
Best's last competitive game for the club was on New Year's Day 1974 against Queens Park Rangers at Loftus Road, which United lost 3-0.
He failed to turn up for training three days later and was dropped by Docherty.
He never played for United again, ending his career having made 470 appearances and scoring 179 goals.
In February 1974, Best was arrested and charged with stealing a fur coat, passport and cheque book from newly-crowned Miss World, Marjorie Wallace, whom he'd met at Slack Alice, the Manchester nightclub he now co-owned.
Best, who had spent some time at Miss Wallace's London flat at her invitation, was driven back from Manchester to the capital by police and charged, even though there appeared to be some discrepancies in the dates of the alleged theft and the footballer's visit.
Bail was set at £6,000.
He denied any wrongdoing and the case was dropped in April when Miss Wallace failed to appear for the trial.
In dismissing the charges, the judge noted that, under the circumstances, they left no stain on Best's character.
Best was always sanguine about his relationship with women and alcohol and their affect on his footballing career.
"I was born with a great gift, and sometimes with that comes a destructive streak," he confessed.
"Just as I wanted to outdo everyone when I played, I had to outdo everyone when we were out on the town."
He once famously joked: "I spent a lot of money on booze, birds and fast cars. The rest I just squandered.
"I used to go missing a lot…Miss Canada, Miss United Kingdom, Miss World.
"In 1969, I gave up women and alcohol. It was the worst 20 minutes of my life.
"If you'd given me the choice of going out and beating four men and smashing a goal in from 30 yards against Liverpool or going to bed with Miss World, it would have been a difficult choice.
"Luckily, I had both."
However, after that final split with United the thrill he derived from top-level football was taken away and Best's life changed forever.
The story of George Best, part one: 'I think I have found you a genius' – the telegram that led to the legend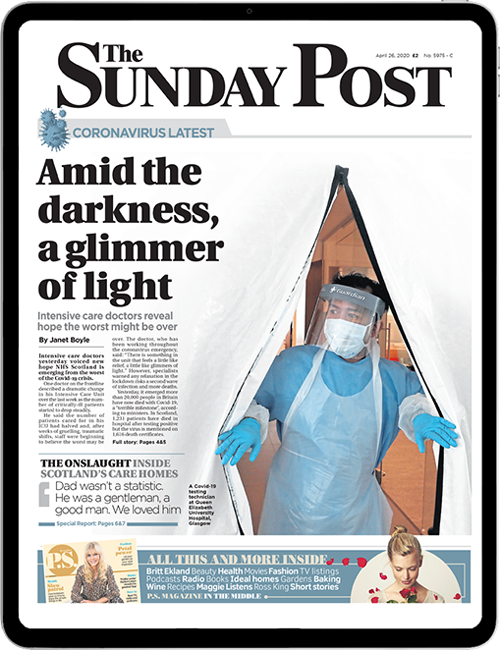 Enjoy the convenience of having The Sunday Post delivered as a digital ePaper straight to your smartphone, tablet or computer.
Subscribe for only £5.49 a month and enjoy all the benefits of the printed paper as a digital replica.
Subscribe