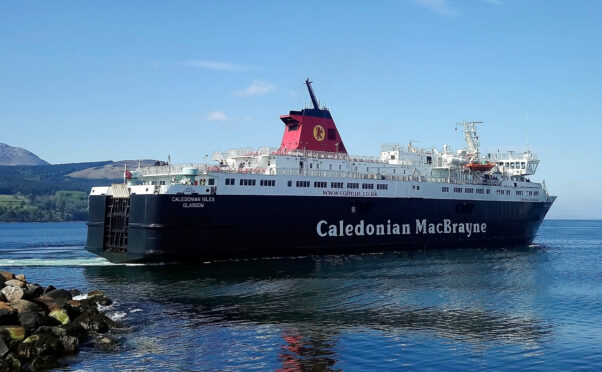 Islanders on one of Scotland's biggest islands are braced for more weeks of uncertainty after the ferry serving Arran is ruled out until next month.
Yesterday, the boss of CalMac blamed the ageing fleet for a series of mechanical problems which has left some islanders considering leaving for the mainland as the ferry service continues to deteriorate, suffering frequent breakdowns and cancellations.
CalMac managing director Robbie Drummond said the amount of money being spent on maintenance has increased by 70% in the last five years. "We're now spending this year something like £33 million on maintenance. Five years ago, that was only £21 million," he told the BBC.
When asked why vessels were facing issues with maintenance so often, he said: "We are running an ageing fleet. Nearly a third of our vessels are beyond their normal expected lifeline, so we are doing everything we can to keep our fleet going.
"What we do need is new vessels, and what we urgently need to see is a long-term plan for replacement vessels and replacement ports, and an accelerated procurement programme that starts to put in place a standard fleet that operates to standard ports."
'We feel stranded, marooned, abandoned': Arran islanders forced to leave because ferry service is so bad
The MV Caledonian Isles has been replaced with the smaller MV Isle of Arran, with lifeline services having to be prioritised for the island's residents. The overdue Glen Sannox, still under construction, is meant to take over the route whenever it is finished.
We reported the mounting anger of islanders on Arran two weeks ago when they described feeling "abandoned and marooned" and said the ferries were so unreliable that some were considering moving to the mainland after missing funerals, weddings and hospital appointments.
Gavin Fulton, from the Arran Ferry Action Group, said disruption is "making life extremely uncertain" for those who depend on the service.
He said: "As of yesterday lunchtime, out of six petrol stations, only one had petrol. Pubs have been running out of beer. More importantly, for tourism, which is the lifeblood of Arran's economy – tourists can't get a booking on the boat. They don't know whether they turn up at Ardrossan if they'll be able to get to Arran, and if they do, they don't know if they'll get back."
Meanwhile, pressure continued to build on the Scottish Government yesterday over the missing paper trail leading to the awarding of the ferry contract, which was meant to supply two new boats to provide reliable links to the islands but is massively delayed and over budget.
Last week, Auditor General Stephen Boyle told MSPs the failure of ministers to produce crucial documents detailing the risks of handing the ferries contract to Ferguson's shipyard was frustrating.
On Friday, First Minister Nicola Sturgeon said the lack of written evidence about her government's decision-making was regrettable but denied there was a cover-up.
However, former first minister Jack McConnell yesterday said the auditor general should ask police to investigate if there is any suggestion documents have been destroyed or deliberately lost. "I'm sure that when we wrote and then passed the Freedom of Information Act we included clauses to make the destruction or removal of official documents a crime," he said.
Leader of the Scottish Conservatives, Douglas Ross, said: "Even if the loss of the document is entirely innocent, surely the first minister and her colleagues are able to remember why they awarded the contract to Ferguson's. After all, this was no run-of-the-mill rubber-stamping exercise; this was a major public procurement decision taken directly against expert advice."
Scottish Labour leader Anas Sarwar said: "I think there is a deeper issue here where there is a culture of control and secrecy and dictat. Missing paper stinks of a cover-up and deliberate attempt to distort the process of transparency. Someone knows the answer to this. They don't think the public deserves the truth.
"There is definitely something here that requires wide investigation. It is clear that protocols have been broken and due process has not been followed, and there is a question as to whether this is criminal."
The Scottish Government said: "A thorough search has been conducted and all relevant information that we hold has been shared with Audit Scotland. There is extensive documentation available which records the decision-making process, including mitigations proposed to safeguard public money.
"The Scottish Government fully supported Audit Scotland while they conducted their inquiry. We have committed to undertaking a formal review following the completion of the vessels, as recommended by the Audit Scotland report."
Phillip McMillan, manager at Hooked and Cooked, a takeaway on the island, said: "The mother of my children got stuck on mainland Scotland overnight and had to find somewhere to stay. The kids couldn't go to school. Our deliveries have also been getting stuck, including potatoes and fish. We had to get someone to bring it over for us."
Arran councillor Anthony Gurney said the relief ferry was running, but visitors were still cancelling their visits. He said: "It is unfortunate but there is still a ferry. The ferry has been going back and forth all day but people are assuming that they cannot get here. There may have to be some reshuffling and some planning."
Sheila Gilmore, head of Visit Arran, added: "This is just heart-breaking that businesses are struggling. It is challenging but we can come through this."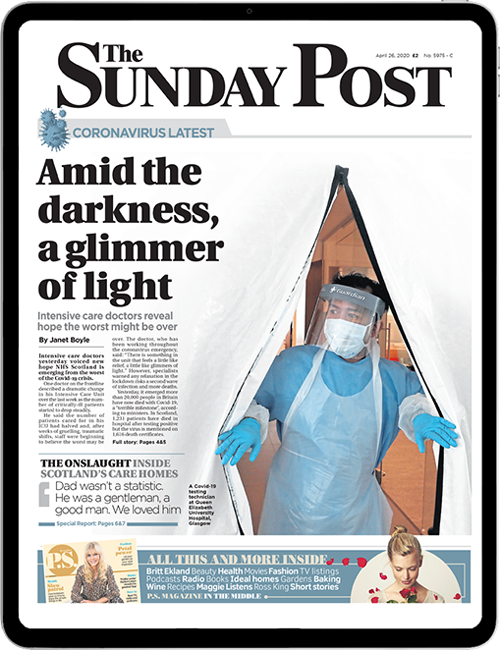 Enjoy the convenience of having The Sunday Post delivered as a digital ePaper straight to your smartphone, tablet or computer.
Subscribe for only £5.49 a month and enjoy all the benefits of the printed paper as a digital replica.
Subscribe