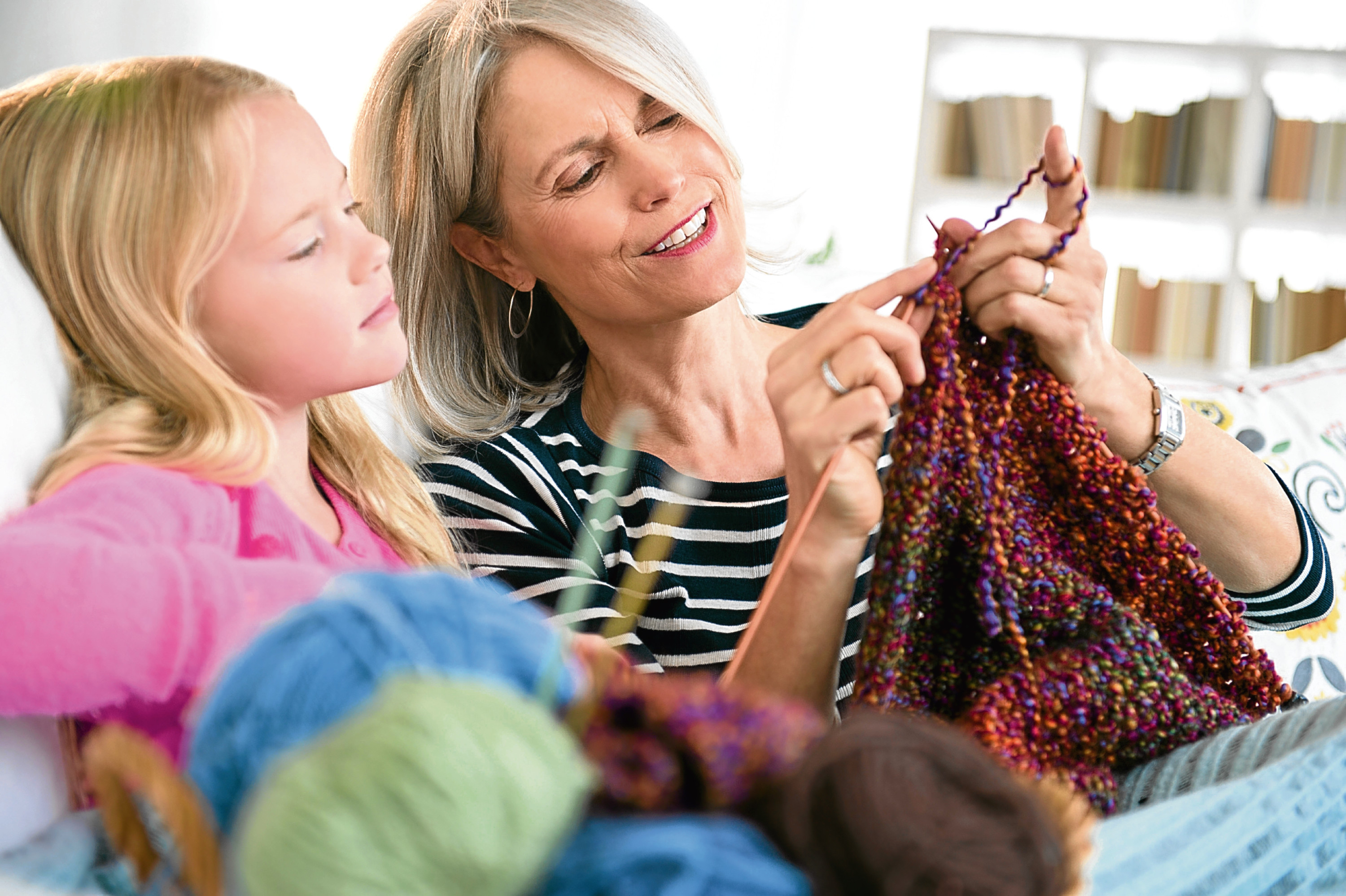 ESTHER RUTTER is a writer and knitter based in Fife.
She recently won a major publishing deal when she tweeted her idea for a book – about Britain's love-affair with wool – to super-agent Jenny Brown.
It will be published by Granta in 2019. She tells Ali Kirker the Honest Truth about knitting and wool.
Tell us something we don't know about knitting?
Although knitting is now seen as a hobby for women, it once was an industry that employed thousands of men. People from Shetland to London have earned their keep through knitting since the 17th Century. It was also a popular hobby among sailors. Indeed, some people believe it has its roots in the making of fishing nets.
How did its popularity grow?
It's not clear when knitting first came to Britain. The Romans used a yarn-twisting technique called "sprang work" to make stockings, and the Vikings perfected a method of one-needle knitting called nålbinding to fashion mittens, socks and caps.
Knitting was originally more of a trade than a hobby, a way of making clothes to wear or sell.
It only became a leisure pursuit in the 19th century, when designers like Edinburgh's Jane Gaugain started writing down patterns and setting up shops.
Does knitting have any medical benefits?
A 2009 study found that knitting can help people with anorexia nervosa. It can also help stave off depression. In 2011 another study found that older people who knit were more likely to be mentally active than those who did not craft. So it's not just knitting: quilting, crochet and needlework all help keep people healthier for longer.
Knitting's popularity has fluctuated over the years. Is it becoming more popular again?
Knitting has seen a huge surge in popularity in recent years. Websites like Ravelry not only provide knitters with thousands of free patterns, they also create international communities around craft.
In the past, knitters learned from mum or grandma. Now YouTube videos and online tutorials are helping people of all backgrounds get into knitting.
Are there any quirky examples of knitting being used in films and TV shows?
Miss Marple is never without her needles, knitting her way through mysterious murders. But more often knitters are invisible – though their knitting isn't! From Doctor Who's psychedelic scarf to the Harry Potter films, knitting is often featured. In The Chamber of Secrets, Mrs Weasley's needles are magically knitting a Fair Isle jumper.
Are there any fascinating facts about wool?
Did you know that the Speaker sits on a sack of wool in the House of Lords? Our language is full of woolly words and phrases, too, from "pulling the wool over your eyes" to "spinster" – a woman who earned her keep by spinning wool into yarn.
Cashmere has become a much bigger part of the fashion scene. Do you think its popularity will continue to grow?
Cashmere, the soft fibres of goats native to Kashmir, has been used to make beautiful clothing since the 14th Century.
Companies such as Pringle perfected the manufacture of cashmere knitwear in the Borders, and today fashion brands like Chanel produce high-end knitwear in Hawick. The main threat to cashmere now is sustainability – demand for cashmere causes the goats' habitats to be over-grazed, turning grasslands to deserts. But there's been a huge increase in using sustainable British wool in the last couple of years, so I think we'll see more home-grown products on the catwalks.
Is knitting a good pastime for children?
They can do simple French knitting on a "Knitting Nancy" (a small handheld device), and once a child is seven or eight they have enough manual dexterity to wield a pair of pins. Knitting is a great craft.