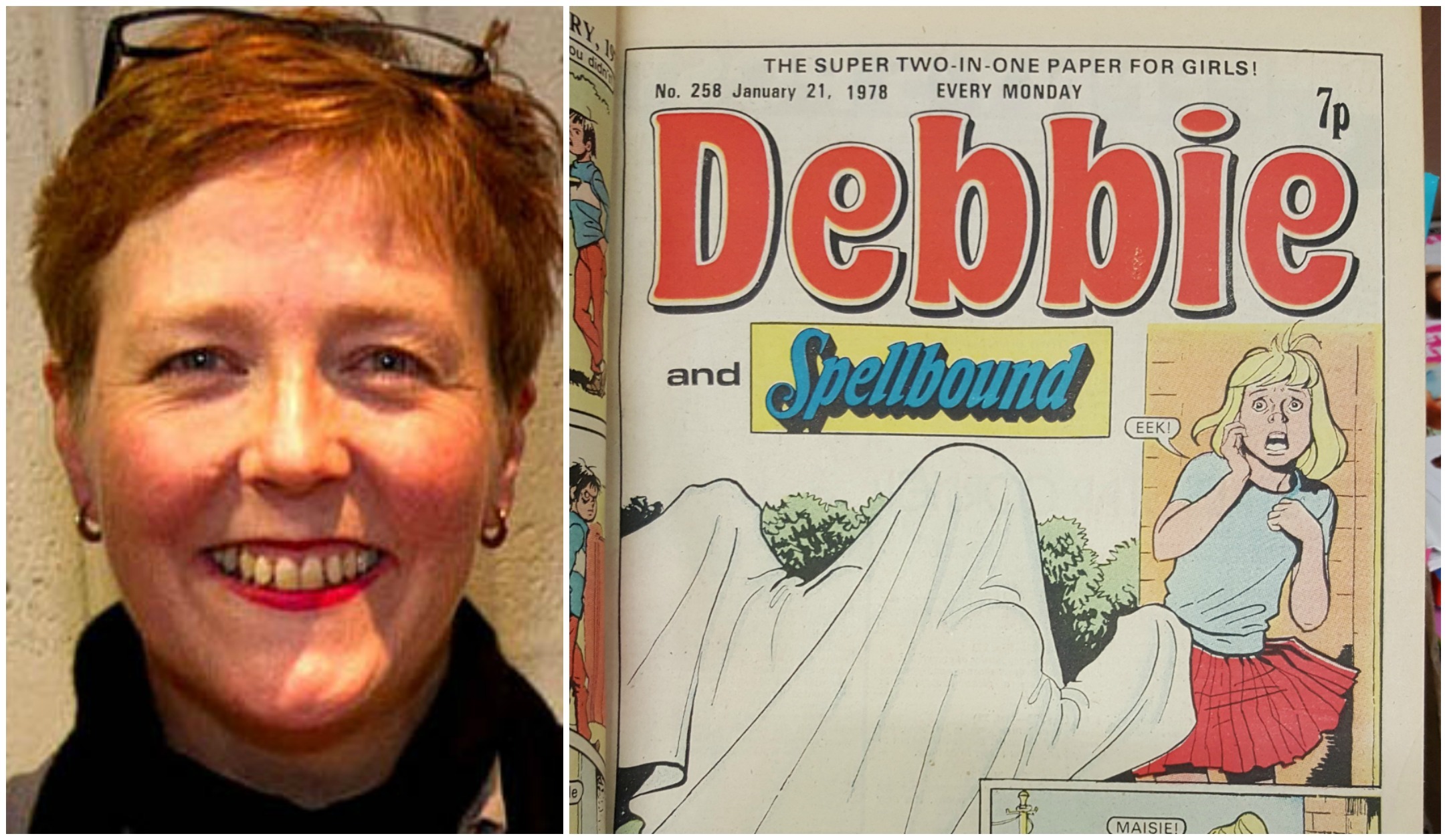 TWO Scottish exhibitions are creating a rosy glow of nostalgia this month.
Girls In Print explores the changing face of women in comic culture at Dundee University, while a series of comic-related activities and events are running at Glasgow's Kelvingrove Art Gallery and Museum.
Here, writer Jan Patience lovingly sifts through her childhood comic collection.
---
AS a child growing up in Ayrshire in the '70s, our household was ruled by my late mother, Flora.
She made all the big domestic decisions. What we wore, our hairstyles, what we ate, what we watched on television, where we went on holiday …
But there was one area my dad was all over: our reading matter.
A Church of Scotland minister, he controlled every aspect of the order from Sim's newsagents in our village of Kilmaurs.
It was a broad-shouldered paper boy who carried the hefty delivery of newspapers and magazines to the manse front door.
The first comic I remember dropping on the mat with my name on it was Twinkle, "the picture paper specially for little girls".
This lively DC Thomson weekly, which ran from 1968 until 1999, was jam-packed with picture stories, cut-out-and-keep dress-up dolls and the Twinkle Club letters page.
From age five to eight, I read Twinkle every Thursday after school from cover to cover.
I couldn't wait to find out what The Three Pennys, Patty Pickle and all the other characters were up to. Thrillingly, there was often a free gift inside, such as a ring or a notebook.
I also hoovered up my brother's comics: Roy of the Rovers, Shoot, The Dandy and The Beano. His best friend Keith lent him Commando magazines, which I liked because they were small and easy to read under the bed covers with my torch. Oh yes, I was fully in touch with my masculine side as a wee girl.
A month shy of my ninth birthday in February 1973, a new kid arrived on the comic block.
Billed as the "No 1 super new picture story paper for girls", Debbie cost three-and-a-half pence and came out every Thursday.
It joined a stable of girls' comic books from the publisher which included Bunty, Judy and Mandy.
These other titles all seemed old-fashioned to me, but I was on to Debbie faster than you could say "free gift with every issue".
In my memory, the first Debbie gave away a free autograph book (I pestered everyone I knew to sign my copy) but a Google search revealed it actually offered a gift for trendy girls in the shape of a cameo beauty brooch.
I am now 53 but the sight of that brooch almost made me weep. I kept mine for years …
Debbie offered a mix of comic strips and photo stories, covering everything from romance to science fiction.
Debbie was an actual character and I followed her adventures avidly.
She also had a letters page and, after spotting an ad there for a pen pal, I started writing to a girl my age called Inge Schmitt who lived in Cape Town, South Africa. We corresponded until we were in our teens but never met.
Recently, Inge – now Inge Semple and an artist – contacted me through Facebook and we marvelled as our instant messages bounced across continents in seconds. This would have fitted into the realms of sci-fi when we were children.
Journalist and broadcaster, Sally Magnusson, was also a comic lover and remembers the thrill of finding a pen pal through The Beano.
"You were allocated someone," she recalls, "and I got a girl from Hayling Island on the south coast of England. It all seemed so exotic."
In today's digitally-connected world, girls' comics have been relegated to the realms of collectors' items on eBay.
But when Sally and I were growing up, they offered easy access into wondrous worlds which set our imaginations – and our pulses – racing.
---
Mandy & Me
By Laura Smith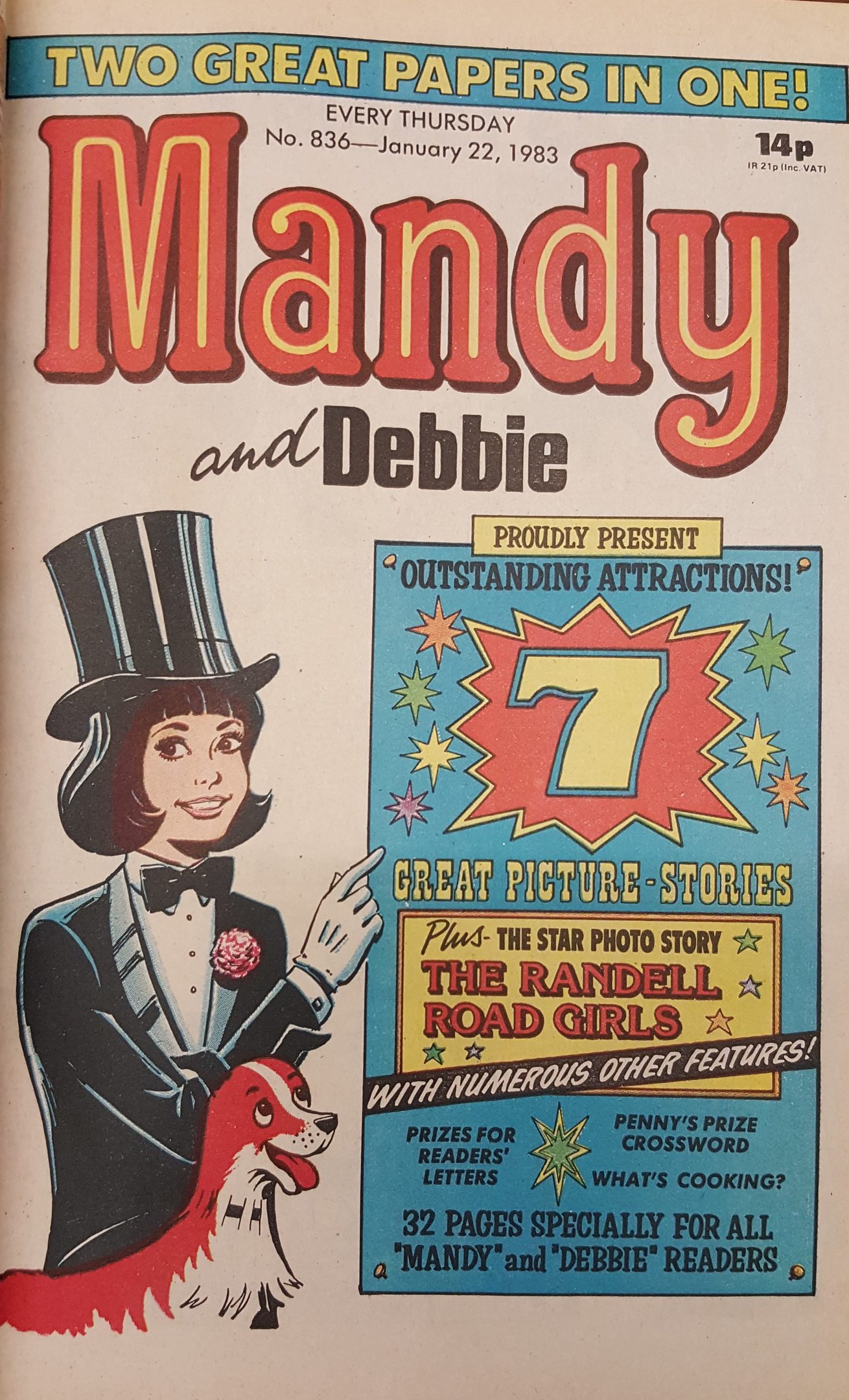 DEBBIE wasn't the only comic to entertain and inspire thousands of girls.
Anne Bulcraig fell in love with Mandy when she was 12 and continued to read the comics into her late teens.
"Debbie, Mandy and Tracey were brilliant because they were filled with incredible stories about girls that had real depth and variety," said the 48-year-old. "Each story was a work of art in itself. There's nothing quite like them today."
In her early twenties, Anne submitted a story to Mandy editor Bill Moodie. To her amazement, it was published.
She continued writing scripts for several years.
But as sales of certain comics began to wane, merging titles became common practice.
Anne said: "I think those moves upset younger readers.
"As a comic's popularity faded it merged with another, then another, in an effort to save money and to preserve both titles."
Like many readers, Anne was devastated when M&J folded and merged with Bunty in the late '90s.
Bunty's print run ended in 2001. But fondness for the golden era remains strong, as shown by the popularity of an exhibition at Dundee University featuring iconic DC Thomson favourites.
"There's definitely a sense of nostalgia around these comics," added Anne.
"It takes you back to what feels like a simpler era.
"The stories always had a moral but were never preachy.
"They helped me a lot on an emotional level. I was quite shy and they taught me how to interact with people."
She'd love to see comics like Mandy revived for a new generation.
"A lot of magazines now are forcing girls to grow up too quickly.
"I think girls would love those comics if they came back."
---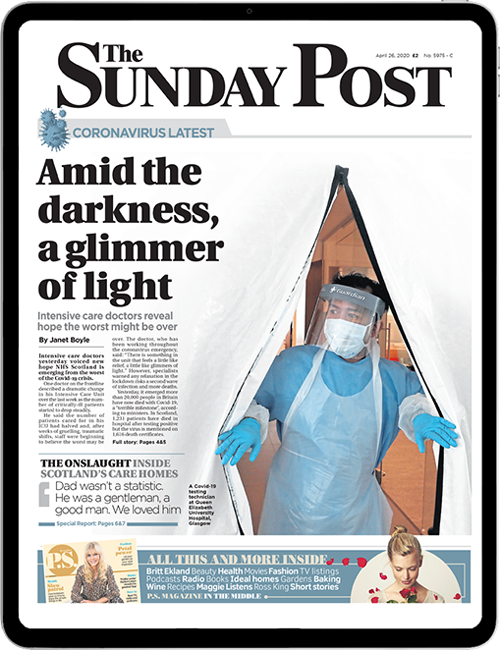 Enjoy the convenience of having The Sunday Post delivered as a digital ePaper straight to your smartphone, tablet or computer.
Subscribe for only £5.49 a month and enjoy all the benefits of the printed paper as a digital replica.
Subscribe