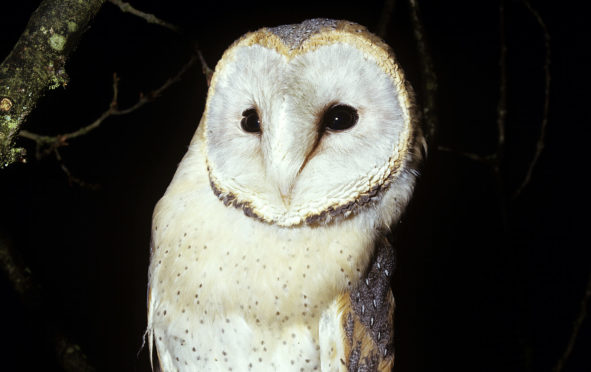 One thing I have learned over the years is that a beautiful setting renders the most beautiful creatures even more beautiful.
Take barn owls. The first barn owls I ever saw inhabited a singularly coarse and decrepit farm not far from my childhood home, in the last street in town in 1950s Dundee.
They were head-down hunters that swerved between winter haystacks. They nested in a muck-filled barn with a hole in the roof. But, of course, when they flew they were still barn owls, still all the shades of honey and snow, silent as grass growing.
But if you were to ask me today where the best place to watch barn owls is, I would say Suisnish in southern Skye.
From Broadford, there's a single-track road through Strath Suardal that drapes Bla-Bheinn across your skyline. At an unsung road-junction as you reach Kilbryde, a still-narrower single-track road slips over a crest with a view of Rum, at which point it degenerates into a track. After some of the most memorable miles you will ever walk, this track arrives at the outpost of Suisnish, one-time home of a crofting community, and now home to a pair of barn owls.
You might think that is a lot of trouble to go to just to see barn owls, and you are right. On the other hand, if you are a nature writer there are few limitations on what you will thole to witness the merely beautiful made glorious.
On the right kind of day, you will be invigorated by the four miles of undulations the track inflicts on the steep flank of Loch Slapin, and by the sun bouncing off the waters of the sea loch. You might see a golden eagle that has a reputation for drifting over to inspect a solitary wanderer – I have met him three times now – and catch distant glimpses of sea-thirled creatures from whales to basking sharks to divers and sea eagles.
At the end of the track, a low-slung cottage hunkers down on a bare cliff top. The view from its rugged back "garden" stares at the Cuillin ridges of Skye and Rum.
The barn owls quest restlessly among the waist-high ruins of the township of Suisnish. Once the roofs were burned, the climate set to work on the unguarded walls.
The cottage, the one that still has a roof, is later than the township, but it too is deserted – by people at least. The barn owls have found it to their liking, and doubtless there are enough rats and mice and voles in the neighbourhood to meet their needs.
Any empty building with a roof space within or a wide enough chimney, and a broken window or a door off its hinges, is as good as a hollow tree or a sheltered alcove in a cliff face to a nesting barn owl.
I had known the track and cottage for about 25 years before the day I looked in at one windowless window frame and a barn owl flew out of the doorway.
The still-belligerent, free-range presence of sheep and cattle torments the ruins and defaces their melancholy inheritance. But the melancholy has been mitigated and, yes, beautified, by the owls.
It is a characteristic of what I think of as the forgiveness of nature. Ours is the only species hell-bent on taming it, obliterating it when it suits us. Yet, whenever we turn our back on some failed human endeavour of despoilment, from Gruinard Island to Chernobyl, nature begins to move in again, laying ground cover, planting trees, soothing broken stones and tumbled walls with moss and lichen, and summoning swallows, dragonflies, orchids, barn owls.
Sometimes in our more lucid moments, we take our cue from nature. Elsewhere in south Skye, native woodland is being restored, and with the trees come new growth, insects, flowers, birds, mammals. Among the countless beneficiaries of such lucidity, barn owls hunt the redefined woodland edge and the open land beyond and something new begins on the land and in the air – or rather an ancient partnership has been permitted to resume.
Suisnish, then, offers rarefied barn owl watching. To be there at sunset and linger on into the gloaming is rarefied enough without owls, for sunset drapes itself over and around the mountains of Rum and Skye, infuses all the intervening tracts and inlets of the Atlantic Ocean, and ignites the very mountains so that they smoulder with echoes of their volcanic infancy.
Add to these the passing and lingering tribes of seabirds – from gannets and greater black-backs to fulmars, auks and Arctic terns – and you have a box seat in a theatre of enchantment.
As a stage set, it is all so outrageously overdone that it can overwhelm watching eyes for want of a focal point. But, while my back was turned on the cottage, the hunting barn owl slipped out through the black gape of the vacant doorway, flew round two sides of the cottage and, with devastating slowness and silence, burst into that tingling airspace. And now I had my focal point.
Raised binoculars were as a predator gorging on beauty, for the barn owl, which is unarguably beautiful in any light and no light at all, wore electric copper on its back, upper wings, the back of its neck and upper head, all of it mottled with pinpricks of silver. Its heart-shaped face, breast and underwings were deep-pink.
It flew south-to-north and, as it crossed the sunset's afterglow, the whole bird was a shadow rimmed in a vivid shade of burning gold.
The owl flew on north and out of reach of fiery skies. The moment softly dissolved and the owl began to look like itself again. Yet, even then, as I followed its flight in the glasses, pinnacle after pinnacle of the Skye Cuillin drifted through the background in a blurred but distinctly recognisable pageant of mountainous superstars. At last, the background ran out of mountains, but the owl wheeled south again, dipped towards the clifftop, and began sifting among the ruins of the township. Occasionally it stopped on the air, lowered long pale legs and feigned a stoop, or thudded softly into the grass or nettles that thrive within old broken walls.
Then it dropped below the level of the cliff top and vanished from my sight, and I was left wondering what had persuaded it to come here in the first place, for Hebridean islands and the West Highland landscape north of Argyll are hardly renowned as barn owl strongholds.
I settled on the cliff top with my back to an old stone wall. My view was as raw and compelling as almost anything I have ever seen.
I reasoned the owl would be back. I sat still. I watched the mountains. I waited. It took perhaps an hour, by which time the sky had given up on daylight and summoned the moon up and out of the ocean.
Which is just the kind of thing that has convinced me over many years that all the beautiful creatures of nature are rendered more beautiful by a beautiful setting.
---
Into the wild: jimcrumleynature.com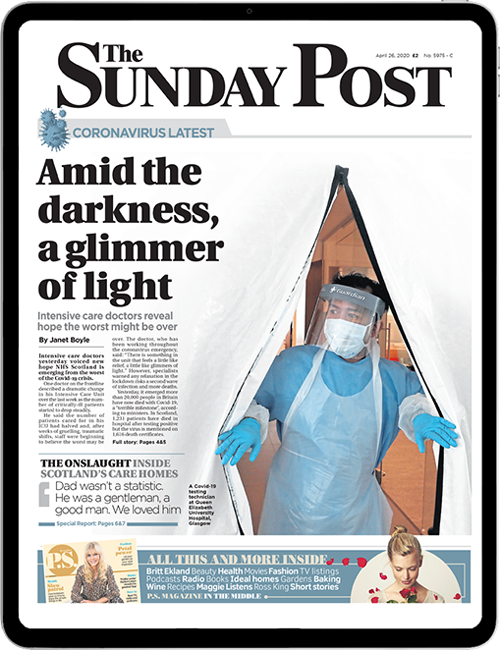 Enjoy the convenience of having The Sunday Post delivered as a digital ePaper straight to your smartphone, tablet or computer.
Subscribe for only £5.49 a month and enjoy all the benefits of the printed paper as a digital replica.
Subscribe