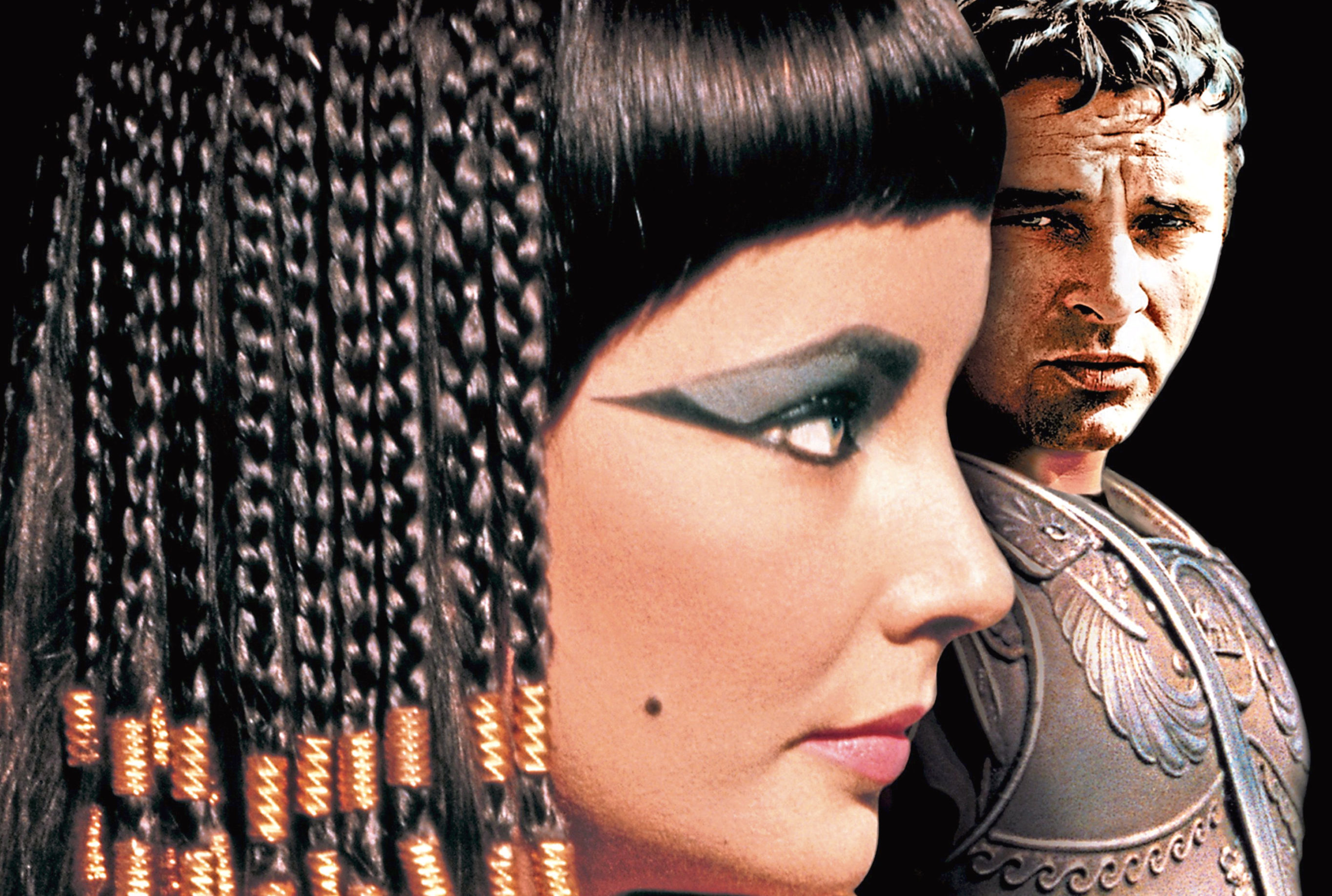 Click to read part one and part three
GRANTED a divorce from hotel heir Conrad Hilton after only eight months' marriage, Liz Taylor didn't hang about.
Months later, she married British actor Michael Wilding in early 1952, a man 20 years older than her, saying she found the large age gap a positive thing.
His maturity, she felt, would give her "the calm and quiet and security of friendship" she sought. For his part, he hoped the whole thing would help raise his profile in Hollywood.
They would have two sons, Michael Howard and Christopher Edward. Ironically, though, it was as Liz herself became more mature that they drifted apart.
His career had simply refused to keep growing, and this caused strife at home.
While Liz was making Giant with James Dean, some gossip mags alleged that her husband had strippers at their home, and they announced their separation in the summer of '56.
That may have made 1956 a sour year for Taylor, although the success of Giant was a big breakthrough for her, and there were more classics ahead of her that decade.
Adaptations of Tennessee Williams' plays, Cat On A Hot Tin Roof in 1958, and Suddenly, Last Summer the next year would demonstrate just what a fine actress she was.
Indeed, the latter earned her a Golden Globe for Best Actress, and she was a sensation in Cat On A Hot Tin Roof.
If the movie feels very fraught, with the main couple – Taylor and Paul Newman – constantly bickering, it could sum up Liz's real life at that time, too.
After Michael Wilding, she had married husband no. 3, producer Mike Todd in Acapulco, but it would end in tragedy.
They would have one daughter, Elizabeth Frances, but Liz was just two weeks into the filming of Cat On A Hot Tin Roof when Mike Todd died in a plane crash.
Comforted by singer Eddie Fisher, they began an affair. As he was married to actress Debbie Reynolds, there was a huge public scandal, Liz was called a homewrecker, and all hell broke loose.
She would go on to marry him, although later said she only did that out of grief, but if her performance in Cat On A Hot Tin Roof is anything to go by, Liz Taylor did some of her best work when her real life was in turmoil.
Newman plays a drunken ex-sportsman, bitter and twisted about having lost his fame and fitness, unable to satisfy his wife and getting more self-destructive as the story goes on.
He falls and breaks his leg, leaving him on crutches, and her taunts don't help the situation. She is either horribly cruel or trying everything she can to anger him into action, but nothing seems to work. Big Daddy Pollitt, played memorably by Burl Ives, is dying of cancer, unknown to most, when they attend his birthday party – Brick Pollitt, Newman's character, reveals this.
Maggie the Cat, Taylor's vicious character, then reveals that she and Brick are expecting a baby, something which is obviously not true but which Brick can't deny and risk total humiliation in front of everyone.
As he kisses his furious wife at the end, it suggests they may be about to fix all their problems and really become parents.
If they made it as well as this one today, the modern world would be reeling at all the stuff going on in this movie – just imagine how powerful it must have been to audiences in 1958!
They say that if you have a writer as good as Tennessee Williams, it is pretty hard to ruin a tale, but sublime performances by Liz, not to mention Newman and Ives, made it a classic and a huge box-office success.
Taylor always swore it had been perhaps her career "high point", despite it being filmed in the middle of the most tempestuous period of an often-turbulent life.
But, even if she had considered a career break amid her grief, there was no way she could take her foot off the gas. Todd had left her with major debts, the real reason for her swift return to work.
She said that becoming Maggie the Cat was the only time she could properly function in the days after Mike's death.
Suddenly, Last Summer, released on December 22, 1959, was anything but a feelgood Christmas movie.
Liz played Catherine Holly, a young girl being assessed for a possible lobotomy as her mind fell apart after her cousin died in questionable circumstances.
Again written by Tennessee Williams, with Gore Vidal helping on the screenplay, it was clear they had found Taylor's speciality – emotional and passionate scenes, starring a woman going through dreadful crises.
Nobody did that kind of drama queen thing better than Liz Taylor in her prime! She got her Golden Globe with another remarkable performance, and Katharine Hepburn and Montgomery Clift – another co-star fated, like James Dean, to die tragically young – provided great support.
The mother of Sebastian, the dead cousin, is determined to get the circumstances of his death covered up, and tries to bribe hospital chiefs to help her.
She will fund a new wing for the hospital if they can get surgeon Dr John Cukrowicz, played by Clift, to give Catherine a lobotomy.
When the surgeon gives her a truth serum, she gradually remembers the dreadful facts, and the bizarre ending genuinely shocked many viewers.
Taylor's main competitor for her Golden Globe was Hepburn, for the same movie, which says a lot about how big it was.
She also won a Laurel Award for Top Female Dramatic Performance, and all this despite the man who wrote it questioning if she had been miscast!
She also clinched an Academy Award for Best Actress for her 1960 movie, Butterfield 8, despite saying she had disliked it and the role she played, as a call girl.
It would be her final MGM film, but there was a bit more to come from Taylor. The showbiz world was agog when she received a million dollars, astonishing for the time and a record-breaking fee, to play the title role in Cleopatra.
The 1963 movie was the most expensive ever made up to that point, and once more real-life events seeped into the acting, too.
Liz and co-star Richard Burton began an affair during filming, causing another scandal. It's amazing today to recall the public outcry, because their stormy on-off love story is now part of cinema folklore, as is the Cleopatra movie.
Not caring one bit what the public thought, they were clearly nuts about each other, and they married in 1964. And in 1976!
Just like Marilyn Monroe in that infamous white dress or Audrey Hepburn in that famous black one, Elizabeth Taylor as Cleopatra would become one of cinema's most iconic female looks.
She was made for the part, and for those of a certain generation, it's hard when you hear the name Cleopatra not to instantly picture Liz with those dark eyes and exotic ancient Egyptian costumes.
It's also hard not to keep thinking about how she and Burton were utterly mad about each other. You get plenty time to enjoy their chemistry together as the movie lasts over four hours.
Incredibly, despite becoming that year's highest-grossing film, it cost so much to make, market and promote that it lost money.
Taylor and Burton would go on to make 11 films together, and became known as Liz and Dick by the US media. The trouble with Liz and Richard's affair was that he was still married to Sybil Christopher, a Welsh girl who would go on to open the popular Arthur nightclub in New York.
Also an actress and theatre director, she had given him two daughters, but she divorced him in 1963 for "abandonment and cruel and inhumane treatment".
Even the Vatican got involved, deeming Taylor and Burton's affair "erotic vagrancy".
When a photographer managed to get a sneaky shot of them on a yacht in Ischia, in the Gulf of Naples, the whole story blew up in the papers – many reckon it was the start of the paparazzi photography and obsession with celebs that dominates much "news" today.
Regardless of who hated them being together, Taylor and Burton got divorces and married each other – Taylor had only divorced Eddie Fisher nine days earlier, before marrying Burton in a hotel in Montreal. He adopted Mike Todd's daughter, Liza, and Maria Burton, a German orphan Liz had wanted to adopt since her time with Fisher.
If how their relationship began hadn't grabbed enough headlines, the way they went about their life together did that and then some.
They enjoyed hedonistic lifestyles, jetting around the world, or yachting, spending Cleopatra-style sums on artworks, jewellery, designer clothes and booze, furs and diamonds.
Click to read part one and part three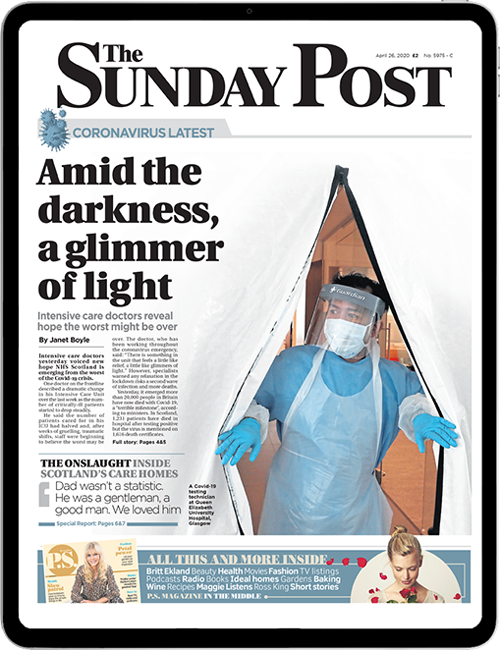 Enjoy the convenience of having The Sunday Post delivered as a digital ePaper straight to your smartphone, tablet or computer.
Subscribe for only £5.49 a month and enjoy all the benefits of the printed paper as a digital replica.
Subscribe