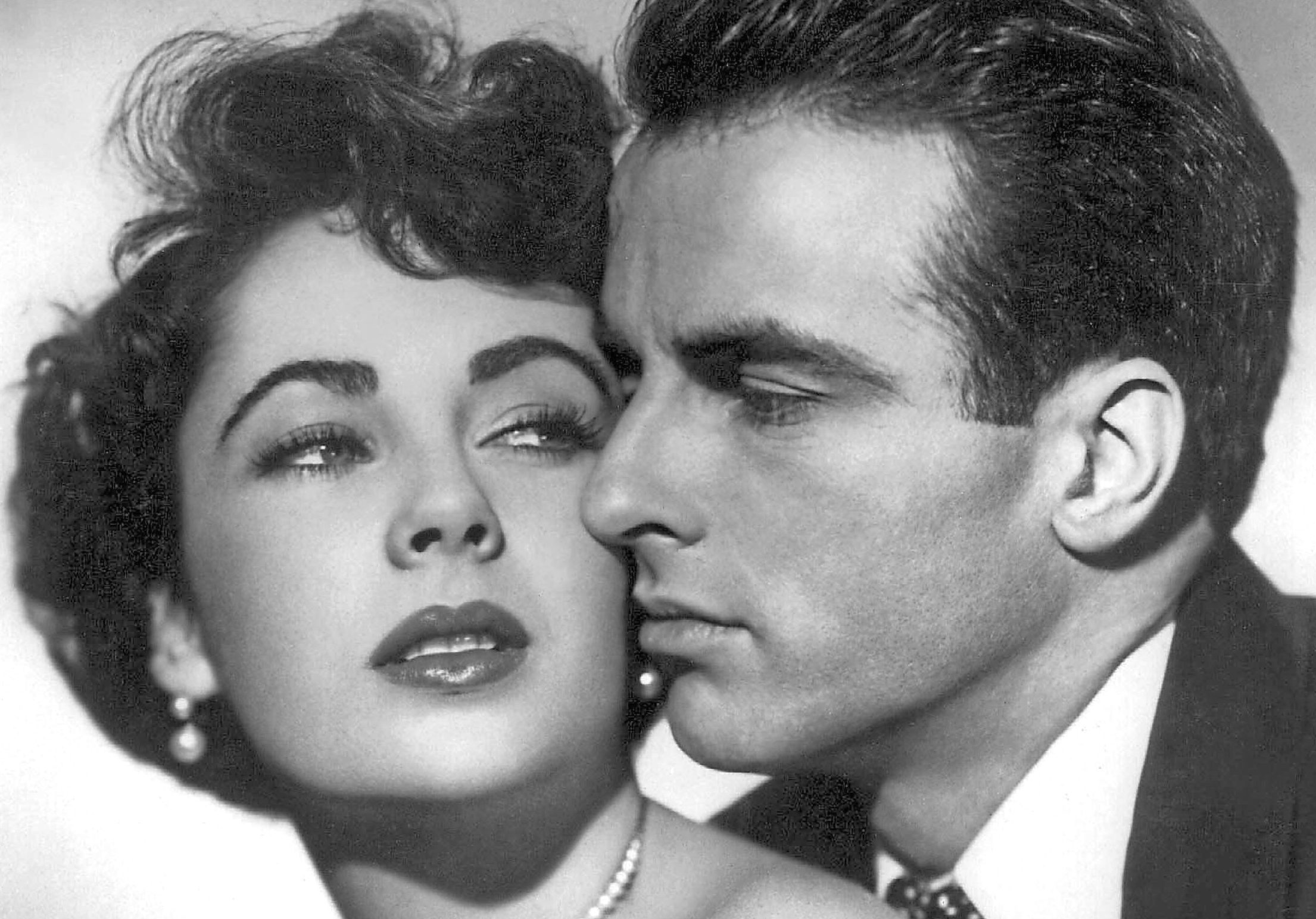 Click to read part two and part three
AS a child with genetic mutations who terrified grown-ups, some might have believed the film studios when they said Elizabeth Taylor would never be a star.
She got her first movie role at the grand old age of nine, a tiny role in There's One Born Every Minute, but her contract was swiftly terminated.
The casting director of Universal clearly disliked the young girl, saying: "The kid has nothing. Her eyes are too old, and she doesn't have the face of a child."
It was those incredible eyes that had got her parents interested in putting her up for movies in the first place.
Born with a most odd mutation that meant she had two pairs of eyelashes, strangers had been telling the young Elizabeth and her mum and dad to get her a screen test.
"Apparently," Liz would say once she was a global superstar, one of the planet's most famous ladies, "I used to frighten grown-ups because I was totally direct."
She would spend the next 61 years, an incredible career at the top, demonstrating how, actually, we couldn't get enough of her, including those amazing eyes.
Elizabeth Rosemond Taylor was born in London's Hampstead Garden Suburb on February 27, 1932, into a posh and wealthy family.
Her parents' background got her immediate dual British-American citizenship. Art dealer Francis and retired stage actress Sara were both from Arkansas City, Kansas, but had moved to London in 1929 to open a Bond Street art gallery.
Son Howard was born that year, and little Elizabeth followed in '32. Sadly, by the later 30s it was clear that peace would not hold in their part of the world, and the family moved back to the States in 1939.
When the family settled in Beverly Hills, Taylor's socialite parents had a steady stream of famous and VIP guests coming in and out the house.
For a girl raised in all this splendour, moving into the glamour world of movies wouldn't have seemed such a giant leap as it would for most ordinary girls.
Not in the least disheartened by her bittersweet first film foray, she roared back in 1944's classic National Velvet, surely one of the most memorable child performances by anyone.
The 18-year-old Gene Tierney had been asked to play 14-year-old Velvet Brown, but filming was delayed, she returned to Broadway, and the 12-year-old Liz Taylor got the role instead.
She would never look back, and the studios would never look anywhere else when they wanted a girl who looked teenage.
Alongside her was a very fresh-faced Mickey Rooney, although he was actually an ancient 24 by this time, playing Michael "Mi" Taylor.
Velvet is the horse-daft lass from Sussex training her horse, The Pie, for the Grand National, and Mi is a penniless drifter who offers to help her.
Trouble is, he was a jockey and killed another jockey in a collision, and now he actually hates horses.
It was a massive success, even clinching two Oscars, though its young stars didn't win either of them. For Liz Taylor, it was the launchpad to a wonderful career.
She also landed roles that year in Jane Eyre and The White Cliffs Of Dover, but the next year, with a very different co-star, she gave Metro-Goldwyn-Mayer a huge hit.
In Courage Of Lassie, it was a gorgeous dog, rather than a horse, who created the magic with Taylor – Pal, playing Lassie, was the co-star of this third MGM Lassie movie.
It's the tale of a collie puppy who loses his mother and grows up by himself in a forest, and just when he thinks life can't get worse he is swept away in a torrent and shot at by a hunter.
Liz, playing young sheep ranch girl Katherine Eleanor Merrick, finds the dog and nurses him back to health, calling him Bill and turning him into an excellent sheep herder.
Alas, he later gets hit by a truck, leaving poor Katherine to risk her life in the hunt while, unknown to her, he is in an animal hospital.
I think it is fair to say this one was intended to have the kids (and the grown-up) breaking their hearts, in floods of tears in cinemas everywhere, and it certainly did that.
Liz Taylor knew the power of Lassie. Although uncredited, she had a small role in 1943's Lassie Come Home. It was so successful that it would even lead to Lassie getting a star on the Hollywood Walk Of Fame.
Liz had won millions of fans as a young girl, and her role in Life With Father, where she played a beautiful teen who infatuates a rich young man, showed that she was going to be just as huge in the years ahead.
If she had a special look with those eyes as a kid, she was turning into a beautiful woman, a fact that would bring her attention from countless men, not least studio bosses wanting her for more grown-up roles.
The comedy Father Of The Bride, in 1950, and the far more dramatic A Place In The Sun the next year gained her widespread acclaim for her acting and versatility, but behind the smiles Taylor was growing deeply resentful about things.
She despised the control the studios had over her every move, onscreen and in her private life, and a succession of roles as various daughters – with the parents getting the meatier roles – were beginning to bore her.
Only just out of her teens, Elizabeth Taylor was already thinking the unthinkable – she wanted to finish her career and find something more challenging to do with her time.
For a girl who'd been told her face was too grown-up, she was now frustrated at getting too few grown-up roles. Losing her love for cinema, it was a classic alongside an acting icon that provided the boost Liz Taylor needed.
Giant, where she starred with James Dean and Rock Hudson, was an epic at well over three hours – the fact Dean died before it was even out gave it a special status, too.
It's the tale of socialite Leslie Lynnton, played by Taylor, who meets and almost immediately marries wealthy Texas rancher Bick Benedict.
Jett Rink, Dean's character, takes an instant fancy to her at the ranch, and she is aghast at what he tells her about the local Mexican employees and how they are treated. The classic scenes with Dean covered in oil after finding it under his small patch of land, and the chemistry between Taylor and both Dean and Hudson, made it a huge success.
And, while in Dean the film world lost someone who would surely have gone on to make many more classics, his shocking death at just 24 does make Giant and his other movies even more watchable.
The latter half of the 50s, perhaps because of the success of Giant, would be very kind indeed to Elizabeth Taylor.
For her personal life, alas, it would be a decade of turmoil – she married her first husband in 1950, but by 1959 Liz was marrying her fourth.
She would be married eight times in total, to seven different men.
There were so many splits, rows, accusations, rumours, that it could be hard for many fans to separate the real woman from the actress onscreen, and her own life often seemed far more dramatic than the cinema version.
In 1948, aged just 16, MGM helped organise a date for her with Glenn Davis, a football champion, which hit the headlines back then just as much as a similar tale would today.
She got engaged for the first time the next year, to William Pawley, Jr, who was the son of US ambassador William D. Pawley.
If Davis and Pawley had been well known, and perhaps keener on her than she was on them, the next man to pursue her – and boy, did he pursue her – was superstar famous.
Howard Hughes was desperate to marry her, despite being 27 years her senior, even offering her parents a six-figure sum if they could help persuade her.
Although the teenage Liz was keen to marry as soon as impossible – her upbringing made her believe love and marriage had to go together – she didn't fancy marrying Hughes.
Years later, she would also admit that getting married would help her get independence from her parents.
She still had a lot of growing up to do when, aged 18, she met and married Conrad "Nicky" Hilton Jr, heir to the hotel chain, in 1950.
MGM arranged a glitzy wedding, with all the media there.
Liz would say it took weeks, rather than decades, for her to realise her grave mistake.
Click to read part two and part three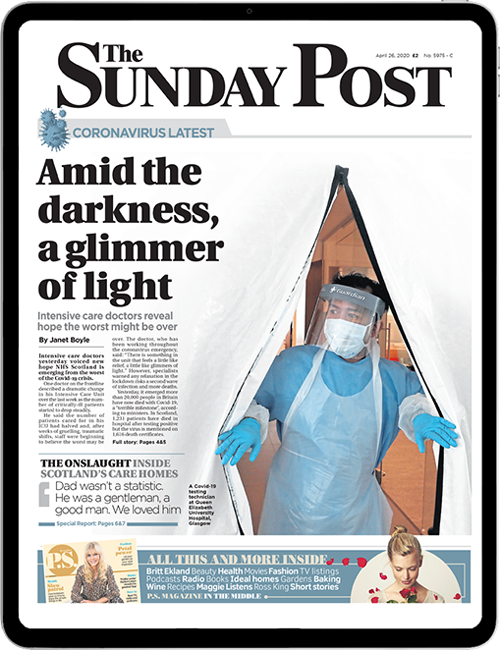 Enjoy the convenience of having The Sunday Post delivered as a digital ePaper straight to your smartphone, tablet or computer.
Subscribe for only £5.49 a month and enjoy all the benefits of the printed paper as a digital replica.
Subscribe