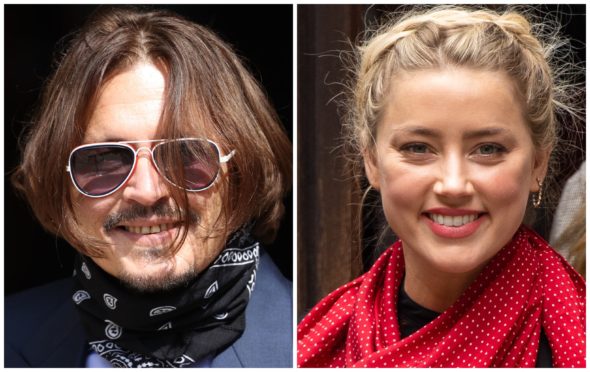 Typical! The biggest Hollywood story of the year and I'm nowhere near it. I'm talking about the Johnny Depp libel trial that's raising eyebrows around the world – and especially here in Hollywood.
Johnny is in London, suing a newspaper for accusing him of abusing his then-wife, Amber Heard.
The details of the trial have been salaciously laid out across the media in the UK, but I think the reaction here in Hollywood has been somewhat different.
So far the trial has mostly been a he-said, she-said affair.
Johnny has been accused of 14 incidents of violence, including a drug-fuelled "ordeal of physical assaults'' against Heard – which, it has to be pointed out, he denies.
Meanwhile, the court heard that Amber had affairs with Elon Musk and James Franco. She has also been accused of physical assault – she denies these claims.
Here in Hollywood the reaction has been more of a surprise that all of these details have been allowed to air in such a public way.
Hollywood celebrities live all sorts of different lives and yes, some of them have relationships which are a bit more out-there.
In the past I would have said despite all that's been heard in court, no pun intended, it won't affect their careers but in the current "cancel climate" it'll be very interesting to see just what happens and certainly here in LA the jury is still out…all puns intended!
---
Hip hop mogul Kanye West is another celebrity generating headlines on a daily basis at the moment and it must be a terribly worrying time for the rapper and his family. After announcing that he would be running for president this year, he held a surprise event last week to drum up support, wearing body armour and with "2020" shaved on the back of his head.
His increasingly erratic outbursts in person and online had already provoked concerns for his mental health and it was sad but no surprise when his wife Kim Kardashian issued a statement saying his family were powerless to control the impact of his bi-polar condition.
For all their many millions, Kanye's family will share the same dreadful anxiety as any other family trying to encourage loved ones to get the help they need. I certainly hope they succeed and, if any good can come from it, I hope more people will understand and feel able to talk about their own mental health.
---
A favourite old gag of mine is what do you call a Scotsman with big feet and no dog? Big Shughy Douglas. Sad to report that Orlando Bloom is dug-less at the moment. His dog, Mighty, has gone missing.
I shared a flight with Orlando and Mighty from New York to LA last year and I can tell you he loves that pooch.
Orlando says he's been "broken" by the loss of his dog – and has even hired a pet detective to track Mighty down. Keep an eye out if you see it cutting about.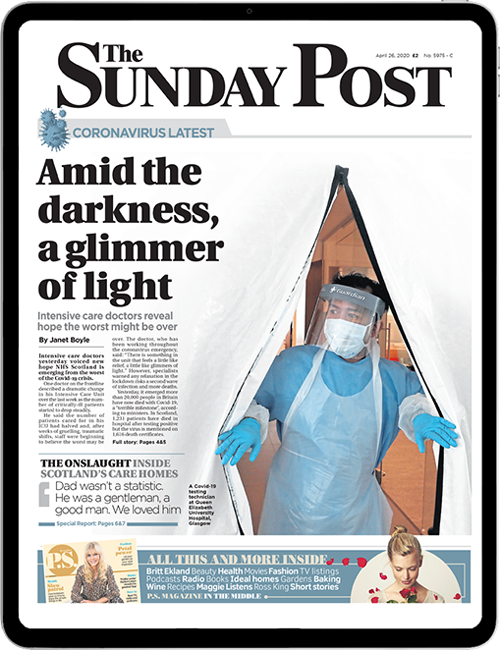 Enjoy the convenience of having The Sunday Post delivered as a digital ePaper straight to your smartphone, tablet or computer.
Subscribe for only £5.49 a month and enjoy all the benefits of the printed paper as a digital replica.
Subscribe