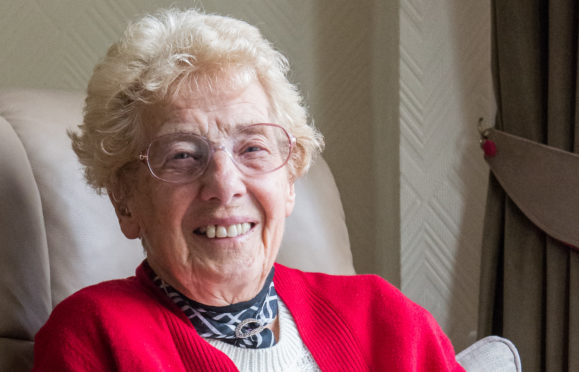 Tears of joy rolled down my face and plopped on to the box before me.
Inside were the first copies of my debut novel and I couldn't quite believe it.
Published for the first time at 75 years old, seven decades after I was told by my schoolteacher that I would never be a writer because I couldn't spell.
I have dyslexia, but back then I was regarded as stupid and told I was being awkward when I struggled in class. I would get three of the belt for my poor spelling. No child should be hit with a belt.
So I'll never forget the thrill of holding a copy of In A Class Of Their Own. Even though my name was on the front of the lovely cover, I still couldn't quite believe it was mine.
It was a dream come true and felt like winning the lottery.
It was my friend who sent it to Black & White, my publishers, and it was such a surprise when they took a chance on me.
I know lots of people write brilliant books that never see the light of day, so I appreciate I've been lucky.
It's now 10 years later, I'm 85, and I've just published my 10th novel, The House On Rosebank Lane.
And that first book is still selling.
My stories are set in Leith, where I was born and brought up, in the '40s, '50s and '60s.
I have a good eye for detail and that's down to me training my memory to try to overcome the dyslexia. I would sit each night and memorise my reading passages and spelling for school the next day.
I taught my brain to remember things, so there is a positive in everything.
Now I use the experiences of my time growing up in Leith – the poverty and the slums, things that happened – as inspiration for the stories in my novels.
I came from a very impoverished background. Life was tough.
I was born in a single end and there were seven of us.
My dad went off to find himself, got lost, and we never saw him again. If you didn't have a man's wage, life was hard. We all had to go out and work. I had a paper round at 10 years old, rising at 6am. I still can't sleep beyond that time, so that's when I write.
I was the first in the family to stay on at school until I was 15 – my two elder sisters left at 14.
Mum encouraged us to do our best. She told us to reach for the sky and we were sure to touch the top of the trees.
She would take us to the Craigentinny area of Edinburgh and show us the bungalows and tell us maybe one day you'll have enough money to buy one.
Now all of us live in bungalows. I work from mine too, one of the bedrooms is my writing room.
I went to work at Edinburgh Council as a clerkess. I didn't know how I was going to do it, but I ended up as a principal administrator and personnel officer, which gave me access to a secretary, to whom I would dictate. She looked over my first novel and has done so ever since.
I was also a professional storyteller, going around Leith telling stories.
Many years ago I was named Arts Champion for The Scottish Storytelling Centre, because I was going out and doing so much work.
One day, a lady came to me at the end of one of the tours and asked if I had written down the story I'd just told. I said no, but when I got home I told my husband I thought I would try to turn my tales into novels.
My spelling wasn't as bad as it used to be, plus computers have spellcheck, so I just sat down and said, I'm going to do this.
Six months later, it was complete.
It still takes me the same time now to complete a book.
My new one, The House On Rosebank Lane, is set in 1953 and tells the story of Kirsten, who marries young and suffers the loss of two newborn triplets.
Alone with two daughters and a vulnerable baby to care for, she must find a way to provide for them.
My books always have characters reaching for goals.
My goal was to write a book and it just shows it doesn't matter how old you are, it's never too late to accomplish your dreams.
Whether it's singing, painting, belly dancing – it doesn't matter – do what you want to do.
I do realise I have more years behind me than in front of me, but I still have ideas I would like to put down and hope I'll be able to do so.
The House On Rosebank Lane is out now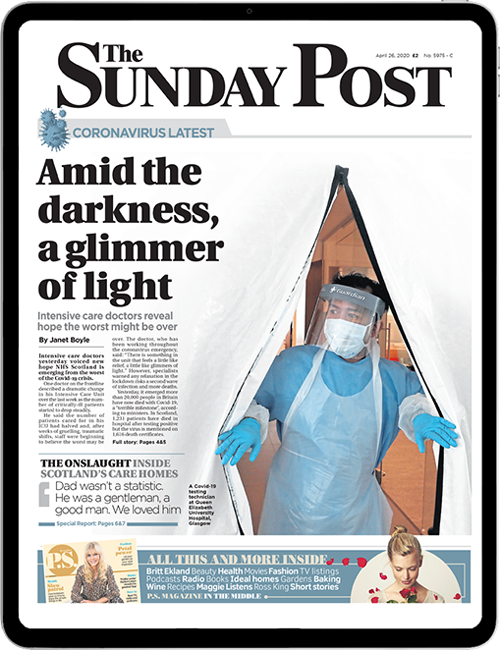 Enjoy the convenience of having The Sunday Post delivered as a digital ePaper straight to your smartphone, tablet or computer.
Subscribe for only £5.49 a month and enjoy all the benefits of the printed paper as a digital replica.
Subscribe