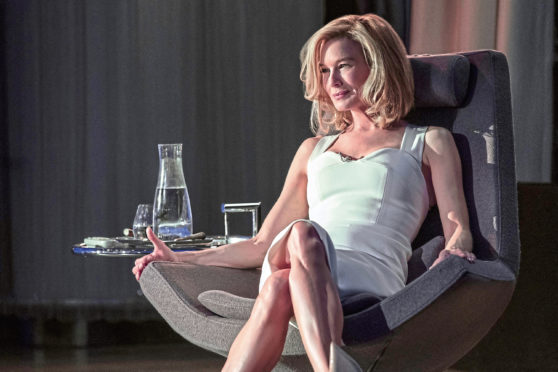 Renee Zellweger has pretty much seen and done it all in her acting career.
Except, that is, taking a lead role in a TV series – a career move she has just made with Netflix's What/If.
It's a social thriller that delves into the repercussions of people doing unacceptable things, what that leads to, and how it affects those who do them.
Renee knows a lot about life, after a career that hit the heights with the Bridget Jones movies and later went into terminal decline, with the star giving up on acting for a while.
She also had a marriage to singer Kenny Chesney that only lasted months before being annulled, in 2005, but now Renee is back in what looks like being a fascinating new small screen role.
"I don't think I've ever played anyone quite like her," she says of her character, Anne Montgomery.
"She's a lady with a plan and it's a very meticulously calculated plan. She's diabolical and I love her.
"She's the product of her life experiences, as we all are, but it hasn't been an easy road. She's taken what's been challenging in her life and used it to her benefit.
"She's a survivor at any cost and I find her sympathetic. She's got great taste, great style and she's so determined that she's unflappable. Even when most others might feel that they're facing a moral dilemma, she doesn't recognise it as that. She only sees the goal."
Although it's a far cry from a one-off blockbuster movie, the role allowed her to dig deeper into her acting skills.
As she reveals, it was very different from working on one movie, with a script ready in advance and all that, but she liked working this way and reckons it wasn't that different from making a film.
"Well, I guess we didn't have all the words in advance," she points out, "so the preparation process was a little bit different. But it felt very cinematic.
"There are all these film noir references that you can see and a little wink to those '70s, '80s, '90s movies that they don't make anymore, that heightened reality.
"It felt like we were making a film. We were joking that that's how you get your movie made these days. You call it TV!"
You might have thought, with George Clooney making his directorial debut in 2008's Leatherheads, that would have been another huge boost to Zellweger's career.
Alas, the critics didn't like it, despite praising the job Renee did, and it wasn't a massive hit at the box office despite those star names.
One thing she wouldn't have had to put up with was reading criticism on social media – she doesn't use it, unlike most Hollywood stars.
As her new series is set in Silicon Valley, home to many social media headquarters, why not?
"I don't know a lot about it because I don't really play, but I know it's there, and I know that it's very important," she admits.
"I know that it has shifted societies and it's enabled so much advancement, especially in medicine and things, but I don't hop on there."
What/If is available for viewers on Netflix now.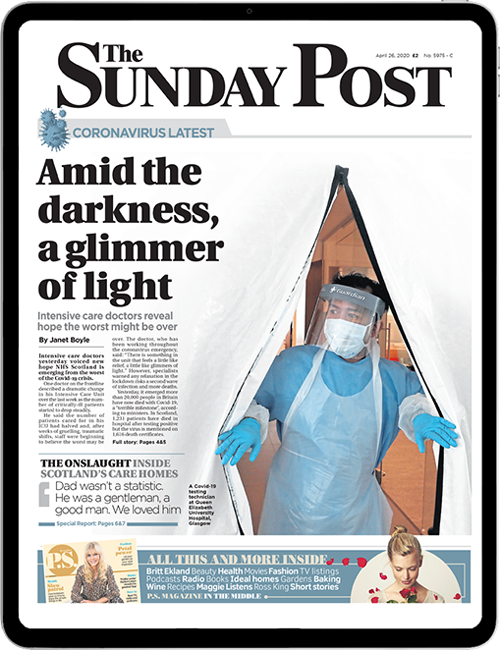 Enjoy the convenience of having The Sunday Post delivered as a digital ePaper straight to your smartphone, tablet or computer.
Subscribe for only £5.49 a month and enjoy all the benefits of the printed paper as a digital replica.
Subscribe