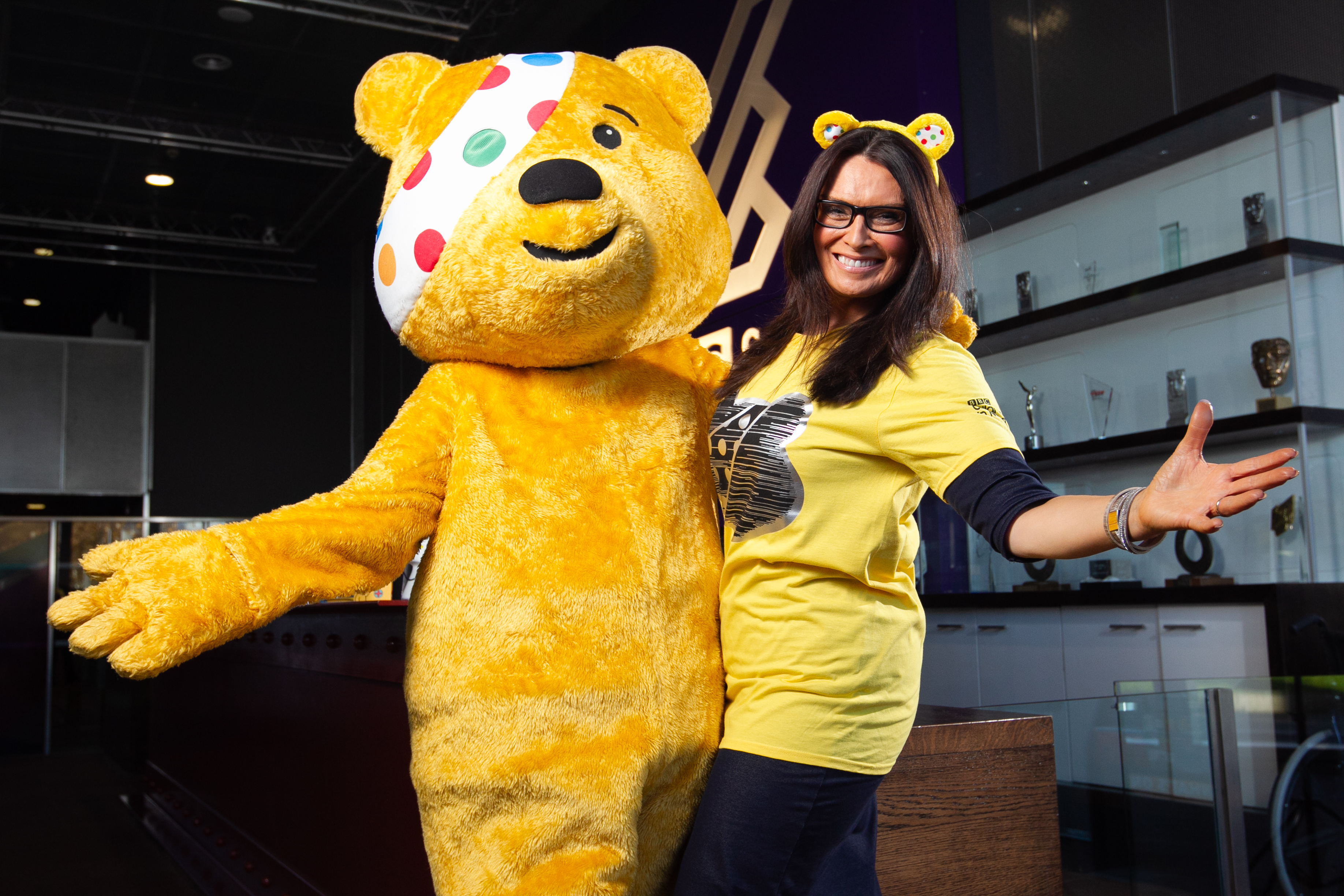 PUDSEY'S back and he's got an eye on a record fundraiser for Children in Need.
The charity telethon, presented by Tess Daly, raised just over £50 million last year. And it's hoped that star-studded sketches and performances will mean the famous eye-patched bear will bank even more this time around.
The EastEnders cast will be bursting into song and Boyzone's members will be hoping to lift the Pudsey Glitterball trophy on Friday.
In Scotland, Jackie Bird will be fronting the fun and here The Sunday Post speaks to the Reporting Scotland anchor and other well-known BBC personalities about how the powerful coverage mixes the hilarious and heart-breaking.
Children In Need, BBC1, Friday from 7.30pm.
---
"The families we're helping want to help themselves. That's what's so moving" – Jackie Bird
She may be a Children in Need veteran, but the emotional tales still hit Jackie Bird hard.
"The most poignant moments are always of the charities, the children and the families," says Jackie, who reckons she's been involved for at least the past 17 years.
"I've wobbled so often when I see the films that are made. I actually need to watch them in advance.
"You simply can't see one when you are unprepared for it. So I watch them in advance, do whatever I need to do, and then I'm ready to introduce them on the night."
Jackie has been touched by many of those she has met through the years, including youngsters who have needed respite care and have then gone on to become carers themselves.
And families of children with life-limiting illnesses. They are so stoical and even funny.
"And they are often raising money themselves, they don't just sit and take and feel sorry for themselves," she explained.
"That's what moves you and is why doing Children In Need is such an antidote to being involved in news which is so often about man's inhumanity to man."
Jackie will get a first-hand look at where the money goes tomorrow on a visit to a riding school for children with special needs.
There is always plenty of entertainment on hand during Children In Need, with Jackie particularly recalling one musical highlight.
"Dougray Scott and myself were on stage doing backing vocals for The Proclaimers, how's that for something to brag about?"
"Need some inspiration? Just put those bear ears on, get out there and do daft things" – Judith Ralston
BBC Scotland weather presenter Judith Ralston is switching from the TV screen to the radio airwaves for a Scotland-wide Children In Need tour.
Starting tomorrow, Judith will travel all over the nation to see how the money raised is used and the people it helps.
She begins in Aberdeen and will tour numerous schemes before ending up in Glasgow on Friday.
"The one thing that strikes me when I see these set-ups is just how the individuals are always so motivated and positive," said Judith.
"That's so inspiring. I'll be doing reports into the various shows on Radio Scotland during the week and then challenging some of the presenters to do daft things when I'm back in Glasgow."
Former opera star Judith has done plenty of daft things for the Children in Need cause over the years, including dressing up as Madonna.
That came during the high jinks of the annual fundraising night at BBC Scotland's HQ.
"It was quite an outfit and we had another night where we formed a band called Nae Direction," said Judith. "It had myself, Jackie Bird, John Beattie, Tom Urie and we did a couple of songs.
"It was really good fun and nice to do a few vocals again." Charity does begin at home for Judith with her kids, seven-year-old twins Max and Georgia, and Alexander, 16, big supporters. "They get involved and you see them walking to school with their Pudsey ears on. So many schools take part, which is lovely," she said.
"I've seen homeless kids sleeping under staircases" – Luba Mushtuk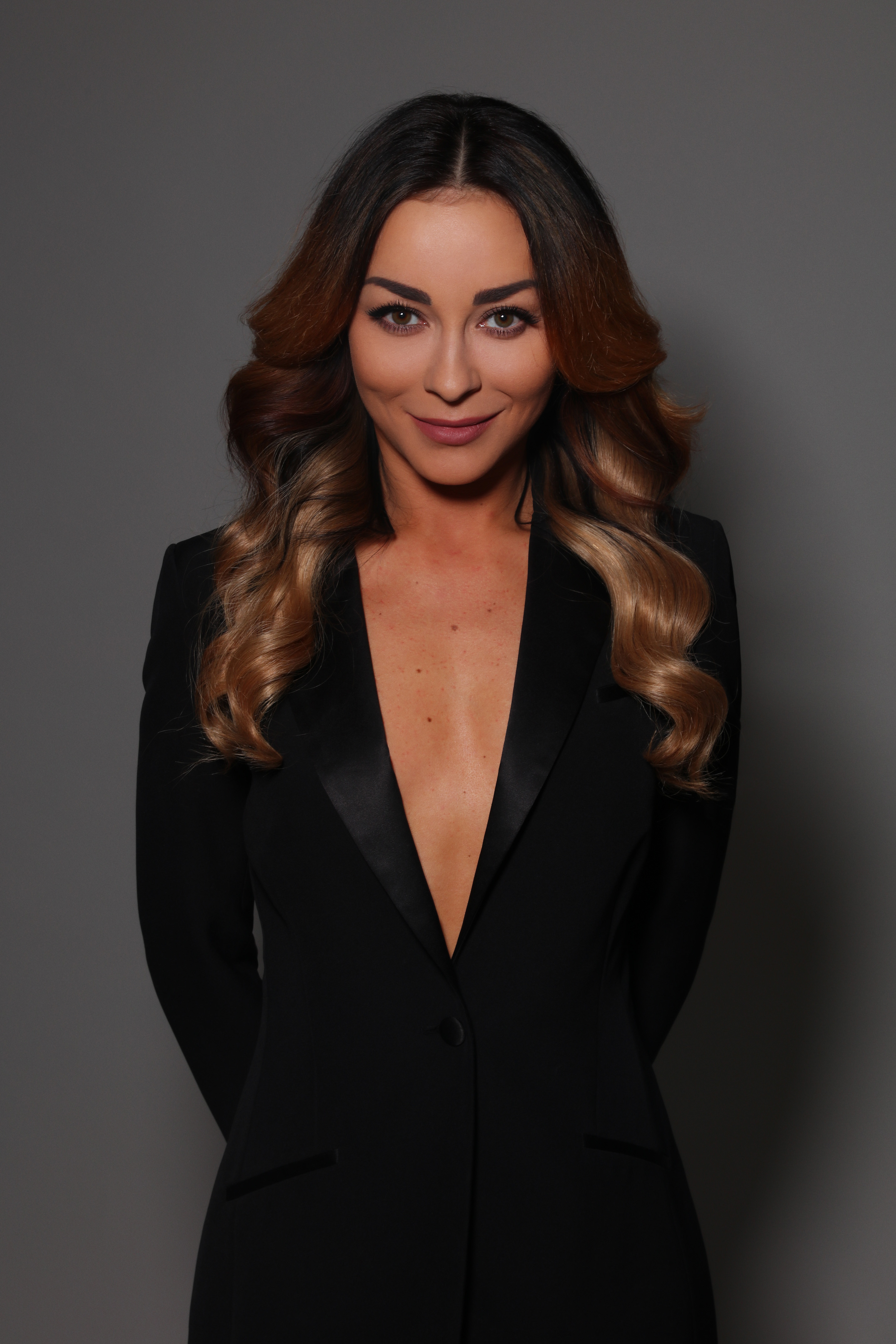 Strictly professional dancer Luba Mushtuk knows all about the plight of some youngsters from her childhood in Russia.
"This is such an important cause and I'm so happy it's such a big thing in the UK," said Luba, who is taking part in Friday's big Children In Need Strictly Special.
"I was born in St Petersburg where there's a huge problem with homeless children. I grew up in a big building and there were children sleeping under the staircase.
"I would try to give them food, sandwiches or whatever, and when I was 10 years old, I remember telling my aunt that I wanted to be able to help when I grew up."
The special sees Boyzone take to the Strictly dance floor alongside pro partners.
Luba is teamed with Shane Lynch and she says that despite having limited training time, he had plenty of potential.
"We had about three days together to do a quickstep and then a bit more time altogether for the group number. I could see straight away that he is a natural dancer.
"We had so much fun and I used to do routines to Boyzone songs back in Russia, so it was a thrill."
Luba joined the Strictly dance pros this series but while she has taken part in the group numbers, she wasn't paired with a celebrity star.
"Shane is my first celebrity and I was so excited to get a chance to finally walk down the staircase in the studio."