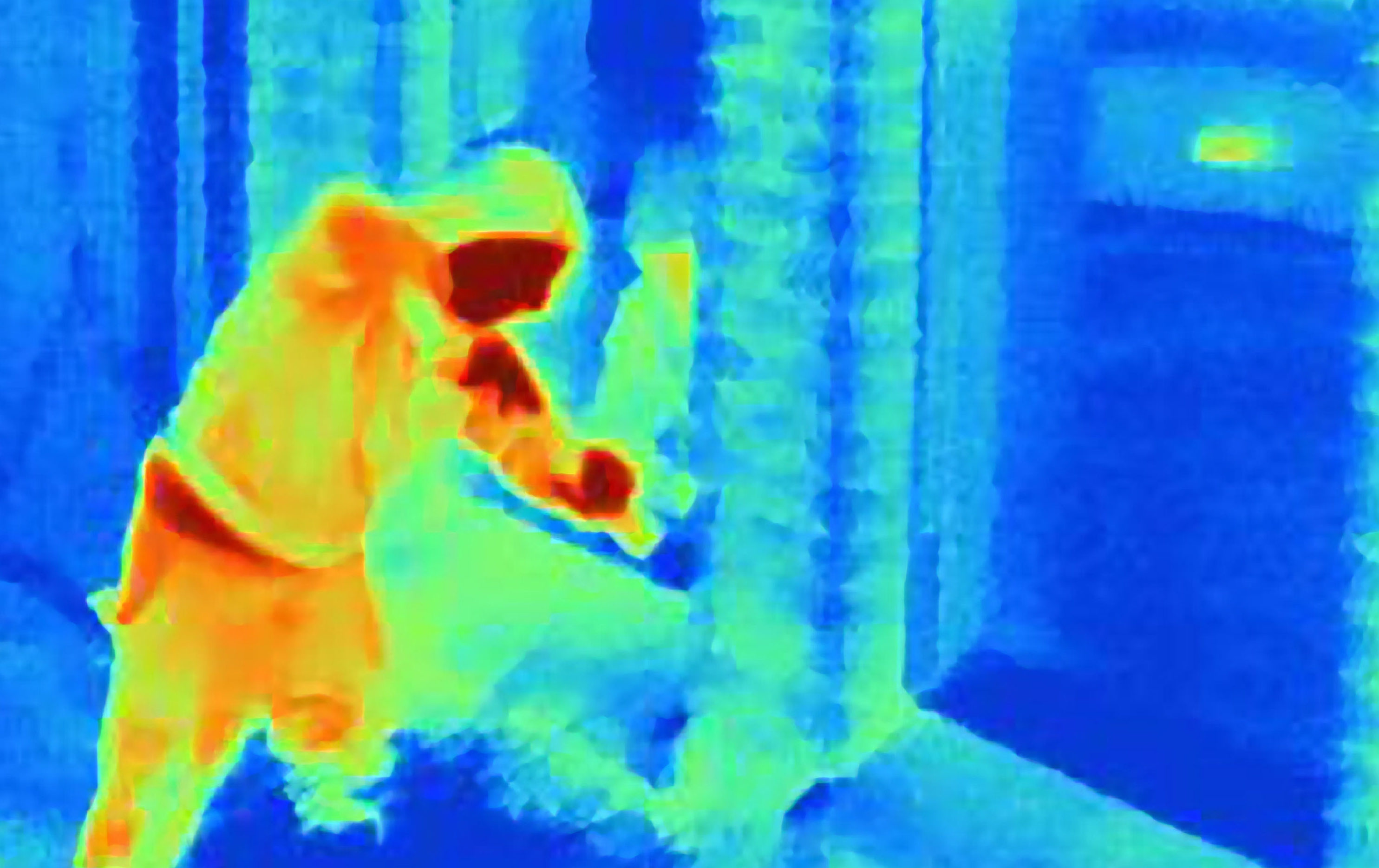 FEWER than one in four break-ins are solved by police, according to crime statistics.
Thousands of homes are targeted by thieves in Scotland every year, with the crime often leaving victims fearful and traumatised.
Official figures show that the overall number of housebreakings is falling and the conviction rate of those charged is 85%. But the detection rate for break-ins and attempted break-ins was just 23.9% in the first quarter of 2018. Across Scotland, there were 1,775 house break-ins or attempts between April and June .
Now experts are calling for a renewed focus on a crime which they say can have a lasting mental and financial impact its on victims.
Alan McCloskey, Victim Support Scotland's director of operations, said: "A house break-in can have a devastating impact on victims and their families.
"Reactions after such incidents can include fear and shock as well as anger. There is also anxiety for families that they could be targeted again, as well as a sense of violation.
"Due to the impact house break-ins can have on victims, especially vulnerable people, it is essential the crime is given the attention it deserves by criminal justice agencies."
Analysis by Moneysupermarket showed in 2017 there were 42 insurance claims due to a break-in per 1,000 quotes in Edinburgh's EH5 postcode, which includes the Granton area.
Home insurance claims in winter are also on average 37% higher than in summer, which is attributed to people having high-value Christmas gifts in their houses.
The lowest rate in Scotland was in Aberdeen's AB43 area, which covers Fraserburgh and Pennan, which had just 1.39 claims per 1,000 quotes.
Kevin Pratt, consumer affairs expert at Moneysupermarket, said: "The claims analysis suggests burglaries fall into two main categories: crimes committed in wealthy suburbs, where thieves expect rich pickings and a degree of seclusion, and busy urban areas, where strangers attract little attention and burglars hope to make speedy getaways."
Gareth Blair, a Police Scotland chief superintendent and Edinburgh divisional commander, said: "Housebreaking has been a priority for police in Edinburgh for a number of years, it is a very personal crime being targeted in the place where you should feel safest, and we have worked extremely hard to tackle this.
"Edinburgh has a dedicated housebreaking investigation team who are supported by our prevention interventions and partnerships unit who undertake crime prevention surveys and provide security advice.
"Latest figures show an 18% reduction in break-ins to homes across the city and we continue our efforts to disrupt those responsible and put them before the courts, as well as ensuring occupants can take simple steps to keep their property safe."
Thinner blue line blamed as capital endures heaviest toll of thefts from homes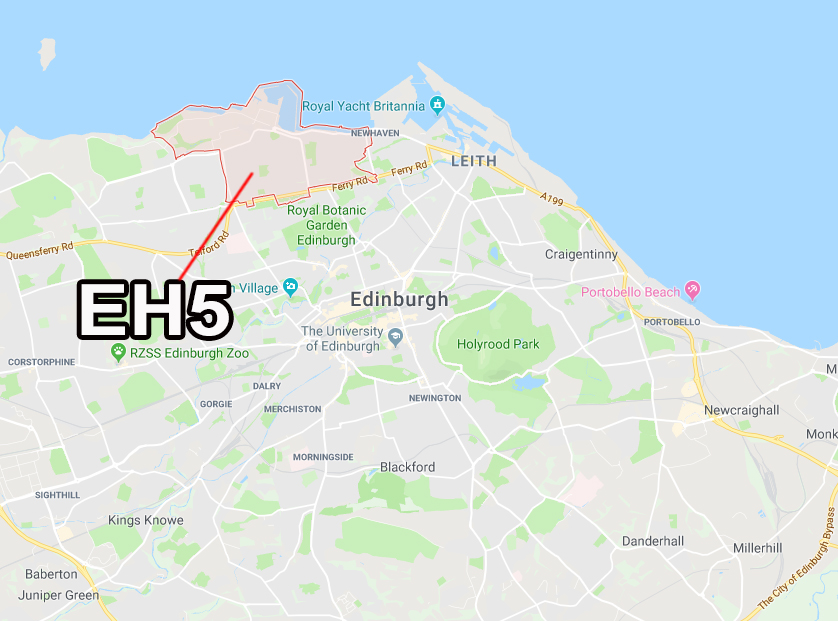 Residents in Edinburgh's EH5 postcode – which covers Trinity and Granton – are the Scots neighbourhoods most likely to be broken into, according to home insurance data.
The detection rate for housebreaking in Edinburgh is lower than the Scottish average at 21.6% in the first quarter of the year.
The capital has also seen community police numbers drop by 7% between 2013 and 2017.
Last year Police Scotland funded just one local police officer for every 466 residents in Edinburgh – compared with one in 314 in Greater Glasgow.
Across Scotland, the number of local officers fell by 3.38% since Police Scotland was formed in 2013.
Edinburgh saw a 7.07% decrease, despite the city council contributing £2.45 million to fund
54 local officers.
Councillor Jim Campbell believes criminals may be taking advantage of the lower police numbers.
He said: "There is a big concern the police resource here is very, very stretched.
"I would argue that Police Scotland are not resourcing policing in Edinburgh to the extent that they ought to be.
"The local policing in Edinburgh is something like 50% lower per head of the population than it is in Glasgow.
"In Edinburgh we feel that Police Scotland should justify that and if they can't justify it then they've got to put in the appropriate level of local police officers based on the population.
"When you look at detection rates, we can't figure out a justification for why Edinburgh is just not nearly as well-resourced in terms of local police officers.
"It feels that we are contributing more than any other council in Scotland by a big margin and we're not getting the level of local police officers.
"Maybe people are aware of that and they think it's not a bad place if you're wanting to commit a crime.
"Our local officers do a great job in Edinburgh, but we need more of them."
I've been hit three times in four years …my home doesn't feel like home now
Edward Jorgensen knows all too well the shock of having your home broken into – it's happened to him three times in four years.
The first was in November, 2014, when his valuables were ransacked as he holidayed in Spain.
In July this year he was hit again, in the middle of the night, but this time he was threatened with a screwdriver unless he handed over cash. With no money to hand, Edward withdrew £300 from the nearest cash machine to escape trouble.
Edward is convinced the same man is responsible for the latest break-in, which happened just last Saturday, as he worked night-shift at Asda. His TV and Playstation were taken which he believes were noticed during the screwdriver attack.
"Home feels less like home now," he said. "At the slightest noise, I'm on edge. I don't want to let a stranger in my house anymore. I'm terrified.
"I can't sleep at night and I get nightmares. I have been pushed to breaking point."
Edward, 38, has lived at his home in Granton, Edinburgh for 34 years. He once shared it with his mum and step-dad.
"Mum would have moved by now," he reveals. "These things never used to happen."
He lost his late mother's watch in the first raid in 2014.
"It was one that I had bought her and was unique. It was her favourite piece of jewellery. If I could get anything back at all, it would be that."
Police responded quickly to all of the break-ins, and the perpetrator of the first crime was caught in the following months.
However, police have yet to catch the responsible party for the other two break-ins.
"Their response at the last one was a shrug of the shoulders. I don't expect to hear anything and don't hold much hope," he said.
Edward has criticised the local area for a lack of community spirit in these circumstances.
"We shouldn't have to live in fear of these people," he added. "It's dog eat dog now and people only fight for themselves.
"There's no community spirit here anymore."
Edward says he has considered moving away from his Granton property, but doesn't feel he should let burglars win. After 34 years there, his memories have been destroyed.
For people in EH5, that's an all too common feeling.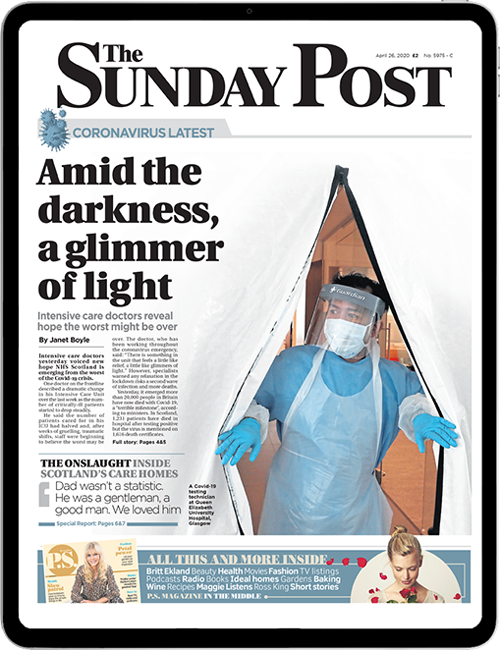 Enjoy the convenience of having The Sunday Post delivered as a digital ePaper straight to your smartphone, tablet or computer.
Subscribe for only £5.49 a month and enjoy all the benefits of the printed paper as a digital replica.
Subscribe