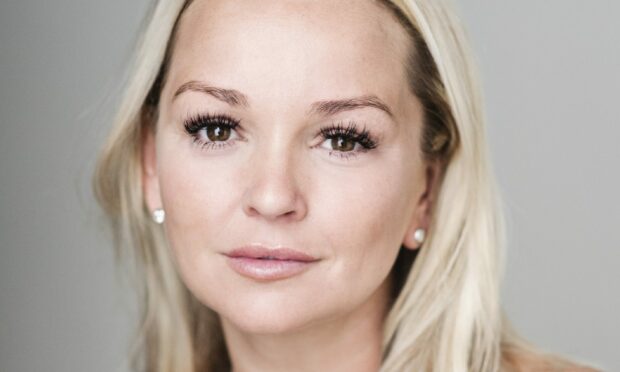 Ten years have passed since Jennifer Ellison was last on a musical theatre stage, so there is a degree of nerves as she prepares to make her comeback in Glasgow next week.
There is also a sense of anticipation from the former Brookside star, who has joined the cast of the hit Take That musical Greatest Days.
She gave up her acclaimed musical theatre career, in which she starred in Chicago, Calendar Girls, Legally Blonde, The War Of The Worlds and Singin' In The Rain, to spend more time with her growing family.
The offer to return to the stage coincided with three important moments in the actor's life: she recently celebrated her 40th birthday, she regained her confidence after a brutal but rewarding stint on Channel 4 reality show Celebrity SAS, and her three sons are growing up.
Jennifer, who has spent much of the past decade building up a successful dance school in her home city of Liverpool, said: "It 100% felt like the right moment. I'm lucky. I've just turned 40 and my kids are getting older – the eldest is 14 and the youngest is nine – so they're not as dependent on me quite as much, plus my school and college is in a fantastic place with a brilliant team in place. It's established and doing well.
"The fact that all the creatives involved in Greatest Days were involved in Chicago felt like it was meant to be."
Greatest Days
Jennifer, who is married to businessman Robbie Tickle, can remember the moment she realised it was time to give up her stage career.
"I was on tour with Calendar Girls and my eldest had his first birthday, and I thought, 'I'm not going to be able to do this forever'. I was touring with Bernie Nolan and she was really missing her daughter, and I felt I couldn't live like that for the rest of my life, so I made the decision to instead open a dance school and college.
"I did Singin' In The Rain in 2013, so it's been 10 years, which is crazy. I'm hoping it's going to be like riding a bike and once I start again, I'll be fine. My husband said to our children the other day that they had never seen their mum on stage, and I thought, 'Wow'. It will be lovely for them to see."
Bobby, Harry and Charlie will have their chance in Scotland – first in Glasgow and then in Edinburgh the following week – as they are still on school holidays.
Jennifer only saw Greatest Days after she was offered the role. Written and co-directed by Tim Firth, who also wrote Calendar Girls, it uses Take That's music to tell a story about friendship and how relationships change over time. The film version, starring Aisling Bea, was recently in cinemas.
"I didn't know anything about it but I expected it to be about the career of Take That and how they got together," Jennifer continued. "I was blown away by it, because it was so not about that.
"Tim Firth's done an incredible job of writing a story about friendship, love and loss, intertwined with Take That's music. One minute I was laughing out loud, the next minute I was breaking my heart, and then everyone was on their feet singing with the nostalgia of Take That's music, which takes you back instantly. To come back after 10 years of not touring, it was going to take a good show for me to do it, and when I watched this one, I knew this was it."
Like her character of Rachel – a role she is taking over from Kym Marsh – Jennifer was a huge boyband fan in her youth.
"I went through different boyband obsessions – when I was little it was Bros, then New Kids On The Block, then Take That, Westlife, Boyzone and Damage. I was a proper boyband girl."
But that isn't where the similarities between Jennifer and Rachel end.
"Rachel grows up with an obsession for the band. She has a tight group of friends but something happens and they lose touch, which I think everyone can relate to, so it's sentimental and touching because we've all been there.
"Rachel has a normal life as an adult, but she enters a competition to go and see the band again and she wins. I feel like what she experiences in the show, I'm experiencing in this job. She's been getting on with everyday life and something special comes along and it reignites her love and passion, and I feel that's what this role has done for me. It's getting me back on stage doing what I love.
"For years I've been a teacher and a principal and now I'm back on stage performing. Rachel says a line in the show – 'I'm acting like a bloody teenager, leaving my husband to jump on a plane to go and see a band' – and I feel like I'm almost leaving my husband and children to go on stage, so I feel I relate to her in that sense."
Reality TV
Jennifer has appeared on several reality TV programmes over the years – winning Hell's Kitchen in 2004 and making it to the semi-final of Dancing On Ice in 2012 – but none of the shows has affected her as much as Celebrity SAS: Who Dares Wins did earlier this year, an experience she described as changing her life forever.
"I think I'd given up on myself and when I went to do SAS, I looked around and it was professional athletes and boxers, and those who weren't were young, so I thought I'd be out first," she explained. "I really surprised and shocked myself, and when I walked away, what I had achieved was just so rewarding and it gave me a new-found respect for myself. That has filtered into me going back to the gym and getting more confident, feeling better about myself, and saying yes to Greatest Days, because I don't know if I would have been in the right place to go back onstage and on tour, so it really has changed so much for me.
"A lot of people go on the show and do it and leave and don't get much from it, but I really did get a lot. It was horrific – I describe it as a labour; when you're going through it, it's the worst thing in the world, but when it's finished it's the best thing and stays with you forever."
Growing up in Liverpool, Jennifer began studying dance when she was three years old. She won titles through her childhood and successfully auditioned for the Royal Ballet Lower School, but she decided to leave dance to pursue acting when she earned a role in Liverpool-set Brookside in 1998, playing Emily Shadwick for five years.
As well as her musical theatre roles, she also appeared in the 2004 movie adaptation of The Phantom Of The Opera, playing Meg Giry, but when she made the decision to step away from acting, there was no doubt in her mind that she would return to the dance world.
"I wasn't from a very well-off background and I felt when I was growing up that to go to London and train wasn't possible for me," she explained. "I couldn't afford to live there and unless I got a scholarship I wouldn't afford the fees, so I was passionate about asking why we needed to go to London, and from a young age I said I was going to open my own college.
"For a while, because of my career, it felt like it wasn't going to happen. Once I had the children, I knew I couldn't be living in London for a year to be in the West End or to go on tour for 12 months at a time, so that's when I decided I was going to go after my little girl dream.
"At first, it was a Sunday school and then it grew bigger and bigger and now it's a full-time college. It's been tough and it's been a learning curve, but it's one of the most rewarding things I've done."
Some of her students recently received Simon Cowell's golden buzzer on Britain's Got Talent and they were also part of the Eurovision Song Contest, which was held in Liverpool.
"Eurovision was such an opportunity for them. Their little mouths were wide open most of the time. Rita Ora walked past them and said well done. To be involved in a production that was to the level of the Super Bowl is something that will stay with them for the rest of their lives."
She added: "One of my students who started with me when she was six has just graduated from the college. It was heartbreaking but also the most rewarding thing for me to see her go off and work professionally in the industry and to fly the flag for the college and for me."
---
Brookside repeats a hit with viewers
Originally running from 1982 to 2003, Brookside is currently enjoying a new lease of life.
The Merseyside soap, which began on Channel 4's launch night and ran for 21 years, was pulling in audiences of more than seven million at its peak thanks to its realistic and at times controversial storylines.
In January, STV Player signed a deal to stream each of the show's 2,915 episodes on its platform. The repeats have been a big hit with viewers and also with former cast members such as Claire Sweeney and Sunetra Sarker, who praised the revival.
Jennifer Ellison is also glad to see the soap back on television and hopes it leads to an eventual relaunch of the show.
"It's great that it's back on screens," she said. "Brookside is the reason I'm talking to you now, so it's everything for me."
Jennifer joined the show as a teenager, playing Emily Shadwick, the rebellious daughter of Greg and Margi, and was killed off after falling from a window during a siege and slipping into a coma.
"So many people want to see Brookside come back and I get stopped constantly on the streets as everyone wants to talk to me about it," she added. "There isn't a Liverpool soap, so there's definitely a place for it. We need someone to bring it back."
---
Greatest Days, King's Theatre, Glasgow, August 21-26, Edinburgh Playhouse, August 28-September 2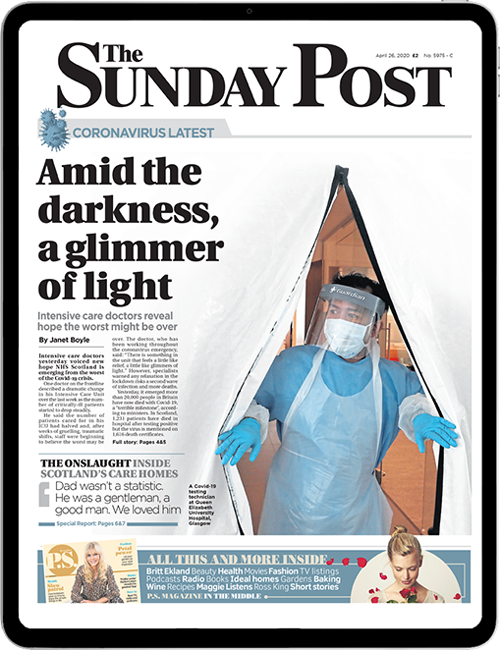 Enjoy the convenience of having The Sunday Post delivered as a digital ePaper straight to your smartphone, tablet or computer.
Subscribe for only £5.49 a month and enjoy all the benefits of the printed paper as a digital replica.
Subscribe