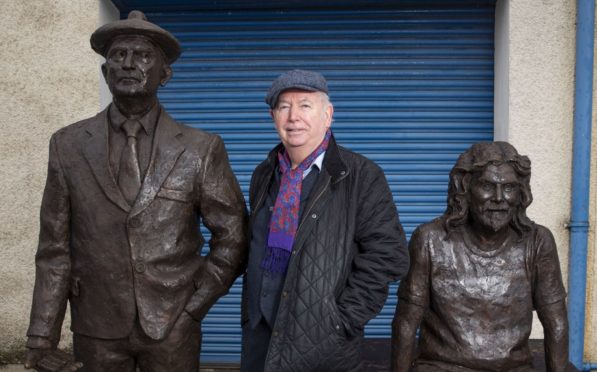 Fans and celebrities backing a campaign for a statue of Billy Connolly have urged councillors to green-light a sculpture of the Big Yin currently languishing in storage.
Businessman Colin Beattie, a long-time champion of the arts, commissioned the larger- than-life bronzes of Billy and fellow comedy legend Chic Murray a decade ago, but the statues have sat in a warehouse covered by a tarpaulin ever since.
Mr Beattie wanted to install the 3ft-deep piece on a wide pavement outside Oran Mor, his bar and theatre venue in Glasgow's West End but city council planning officials signalled it would be an obstruction.
However, after The Sunday Post launched a campaign for a statue last week, councillors and stars of the arts and entertainment have called on officials to meet Mr Beattie to find a solution and allow the public to enjoy the statue.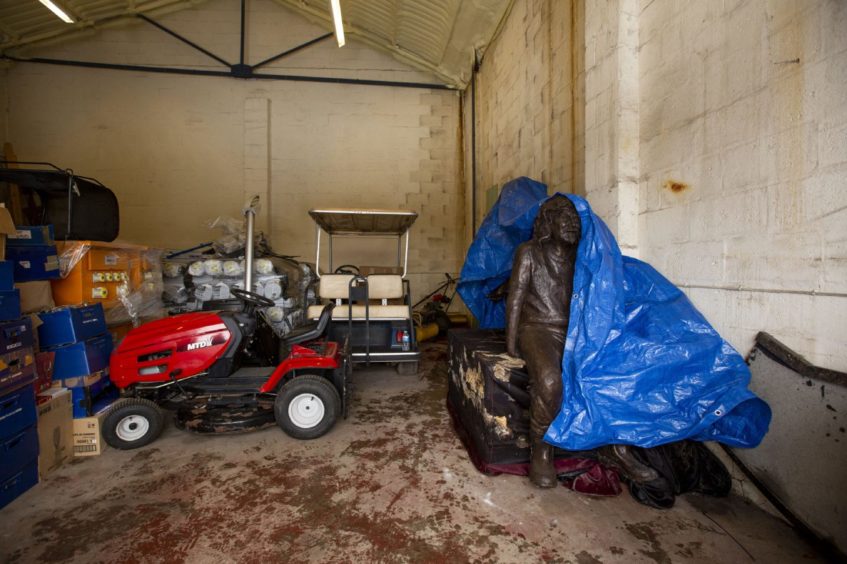 The piece, entitled The Patter, by sculptor David Annand, depicts Connolly and Murray, who died aged 66 in 1985, on a seesaw, symbolising the back and forth of their comedy genius.
Beattie, 68, wants to see it on a strip of pavement on Great Western Road. He said: "It's a superb piece of art and I believe it would be an asset to the city and to the country.
"I believe it could be for Glasgow what the Molly Malone statue is for Dublin and what Greyfriars Bobby is for Edinburgh. Billy has indicated he is for it and Chic's family have said they are too so I really hope it will happen."
Entertainer Elaine C Smith led calls for the council to help find a way of allowing the statue to be finally unveiled. Pointing out another Scots city has hailed its comic legends with statues, she said: "If Dundee can move pavements for Desperate Dan and Minnie The Minx, surely Glasgow can do that for these giants of comedy and sons of the city?"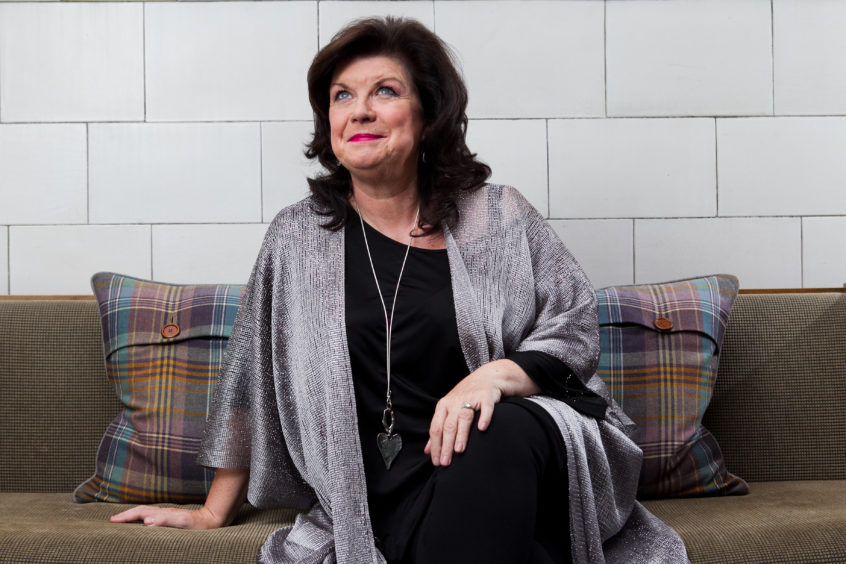 Actor and creator of The Steamie, Tony Roper, also called on officials to reopen discussions with Mr Beattie over the proposed site, adding: "It would be a wonderful tribute. I doubt it would even be a question in New York or Paris, but Glasgow seems to see things differently. Maybe we have tougher by-laws?"
Actor Colin McCredie joined the calls for a reopening of discussions, saying: "He's the funniest man Scotland has ever produced, a true one-off and I believe he should have a statue. It would be great for it to be around when he's still around. I hope the council and Oran Mor can find a way to make this work, and get that statue out of storage so that the public can enjoy it."
Two Doors Down star Jonathan Watson said: "A statue would be a fitting legacy to one of the greatest stand-up comedians of all time. A ground-breaking satirist whose observations and routines stand the test of time. A genius."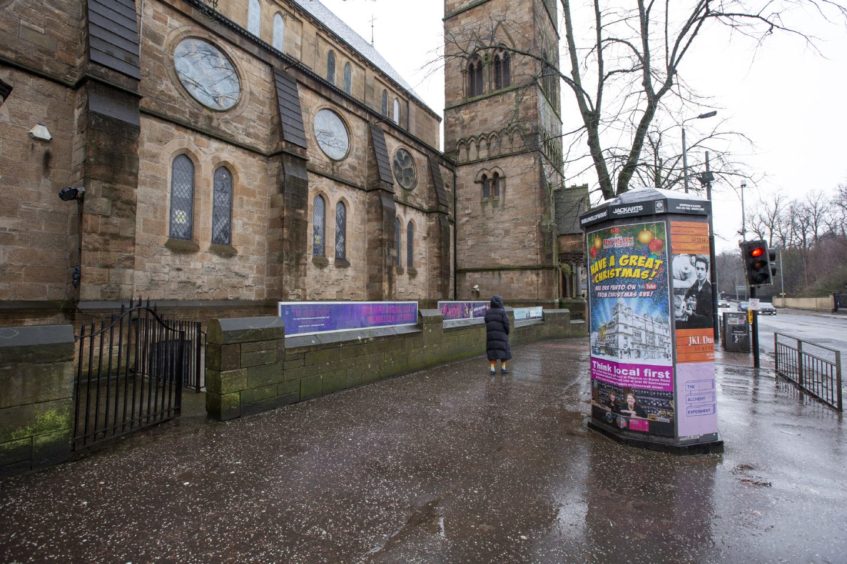 The stars' calls for progress were echoed by councillors. Labour's Malcolm Cunning said: "It would be much welcomed if people could get together and somehow find progress that moves this on. Whether the spot outside Oran Mor is the most appropriate place is up for discussion, but I think this statue is something the city would like to see. I hope the planning authorities could facilitate placement of it if possible.
"If anyone is adored by the city of Glasgow it's Billy Connolly. I believe there would be great affection, and public support, for a statue honouring what Billy Connolly has done and, in particular, has done for Glasgow.
"A permanent statue to him would be wonderful. He is Mr Glasgow and is just one of those people that the public likes."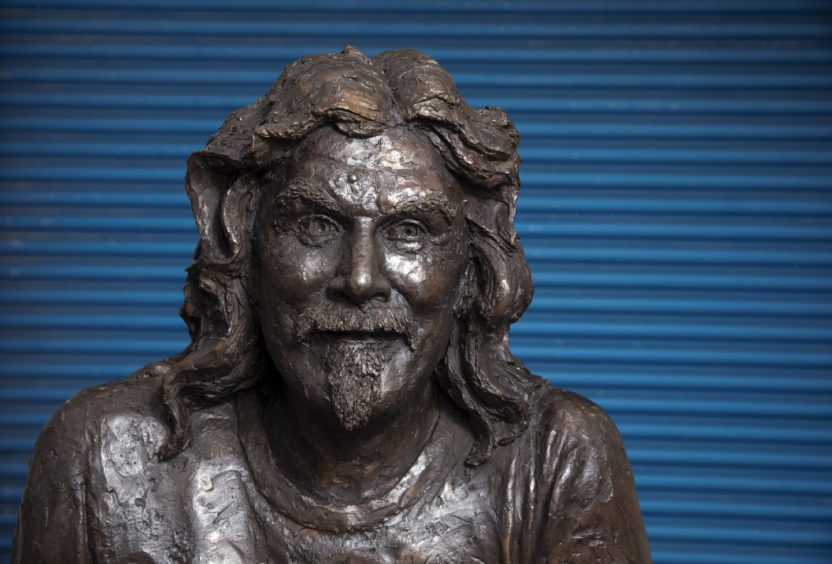 Conservative councillor Euan Blockley, who sits on the city's planning committee, said: "Glaswegians are proud of Billy Connolly and I can think of no one more deserving of a statue in the city. If there is a dispute about the proposed siting of it, I would encourage the council to sit down and talk in order to find a resolution.
"This could be a prominent tribute to one of Glasgow's most famous sons and could become a visitor attraction in its own right."
CAMPAIGN: A statue for Billy Connolly – celebrity fans lead calls for a tribute to the Big Yin
Mr Beattie believes the pavement at the proposed site is wide enough that the statue would not be obstructive and points to an advertising kiosk which was erected nearby. He said: "It would fit between trees which are there and create a seat, and you could get your picture taken with Billy Connolly and Chic Murray. We would ensure it was fitted properly. It's robust. I have no doubts it would work at the location we have in mind.
"It's a wide section of pavement, wider than other pavements in the area, so I believe there's plenty of space for the statue. I would love it if we could finally see it in place and we will keep going to hopefully achieve that.
"It's frustrating that we can't move on with this and get the statue put in place. I believe it would be a great asset to the city, a fantastic talking point and a fitting tribute to these two legends."
Glasgow City Council says there has never been a planning application so it has never been rejected, although officials have advised Mr Beattie that consent for the proposed location was "unlikely" as it would "reduce the width of the footway".
---
He's a man of the people. It truly would be a people's statue

– Sculptor Graham Ibbeson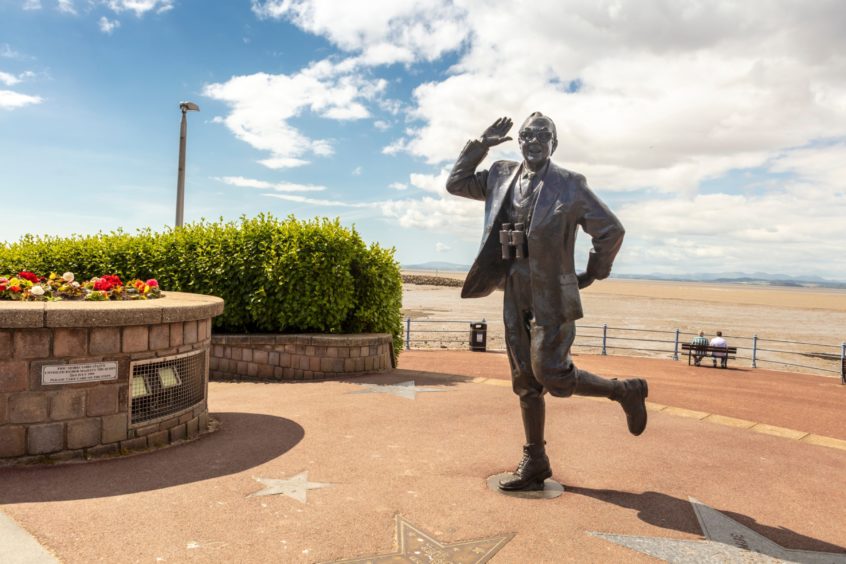 The sculptor who created the iconic dancing tribute to Eric Morecambe believes Billy Connolly's would become the people's statue.
Graham Ibbeson thinks statues should not just be the preserve of "the great and the good" or those who have died. He thinks they should also be monuments to people held in public affection that can be enjoyed during their lifetime.
Mr Ibbeson said: "If people want to honour Billy because he's promoted the country he's come from and the city, and also he's revered worldwide, then I haven't a problem with ordinary men and women, or extraordinary men and women, being literally put on pedestals.
"People will see a sculpture of Billy Connolly and it will bring all the gags back, and immediately it will conjure up the last time they saw him on stage.
"It's a memorial to everything he's done even though he's still alive. It's a tribute to the man and what he achieved and how he achieved it and the originality of the man.
"He's still a man of the people and that's what I like. It would truly be a people's statue."
Mr Ibbeson has sculpted a string of famous people including Laurel & Hardy, Victoria Wood and Cary Grant.
He is most famous for the statue of Eric Morecambe, which was unveiled by the Queen in 1999 and became an instant tourist attraction in Morecambe, the Lancashire seaside town where Eric was born.
His sculpture of cricket umpire Dickie Bird, now 87, signalling a player out with his finger also became a focal point in his home town of Barnsley – but not necessarily for the right reasons.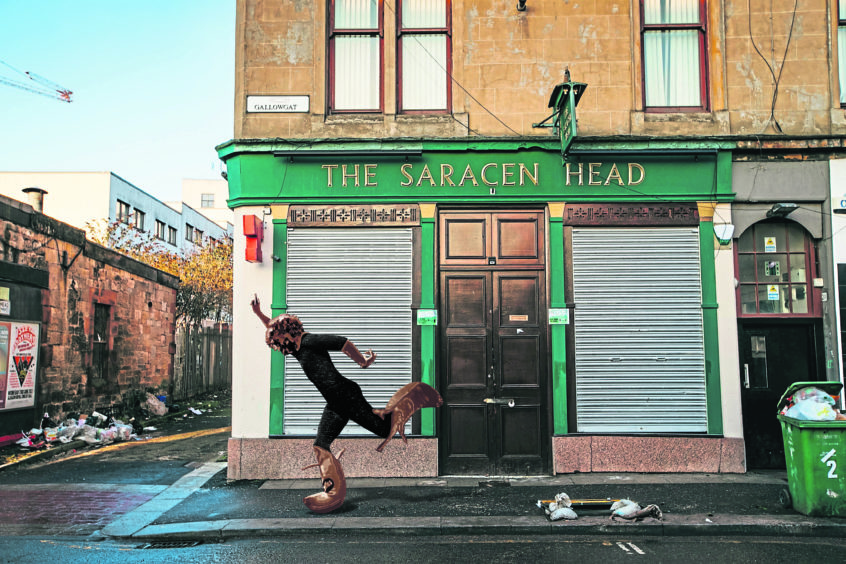 Mr Ibbeson said: "It was on a low plinth, which was the council's idea and I agreed like a fool, and everybody coming back from the pub was putting things on to his finger.
"Dickie used to go up on Sunday mornings and clean the sculpture, which is a gag in itself."
The sculptor believes humour plays an important part in artworks, and also that it should be accessible.
He added: "It draws people in. It's about real life, it's like the peculiar observations of life.
"It needs to have humour in it but I think the humour will come whenever anybody sees it because it will trigger the memories.
"There will be an affection and warmth for that sculpture.
"Why not have a joyous occasion? Why should it be a memory of somebody who has passed away? Let people enjoy the sculpture now and the memories that sculpture brings back.
"Let Billy be honoured in that way. He needs to be.
"What he's done in his lifetime is unbelievable."
---
The Big Yin on… The Sunday Post
At The Sunday Post we love Billy and, in his book, Made In Scotland, he revealed his love for us. Well, sort of, if you squint…
When I was a boy The Sunday Post used to sell close on two million copies a week, which wasnae bad for a country of five million people.

People used to buy 10 copies and send them to aunts and uncles who had emigrated in order to remind them what a weird country Scotland was.

It was a great source of unintentional comedy and used to give out sage advice to its readers. I remember reading it once and it said: "An ideal thing for these slippery days is to wear your thick socks outside of your shoes. They get good traction in the snow." I always imagined some old guy taking heed of that pearl of wisdom before he went off to the shops to buy his groceries.

He would be trudging along and somebody would say: "You stupid old bugger! Get yourself home and put your shoes on!" They would take him home and fling him in his house. The poor old sod would starve to death as every time he tried to get to the shop, people would bring him back. I remember a friend of mine used to carry around a clipping from The Sunday Post doctor because he loved it so much. It said: "Never eat mince on a clammy day."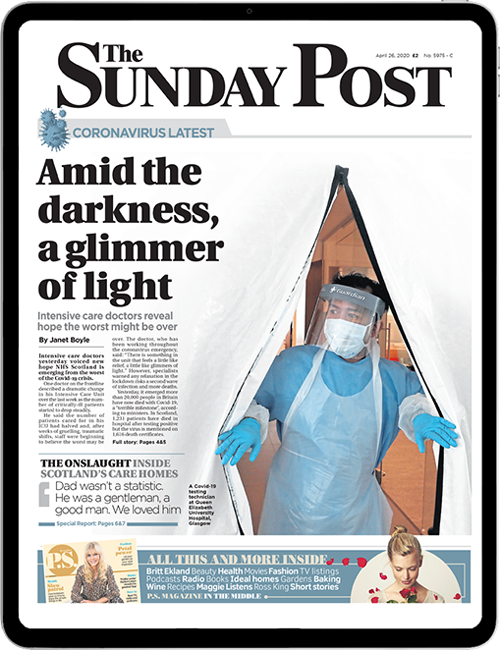 Enjoy the convenience of having The Sunday Post delivered as a digital ePaper straight to your smartphone, tablet or computer.
Subscribe for only £5.49 a month and enjoy all the benefits of the printed paper as a digital replica.
Subscribe