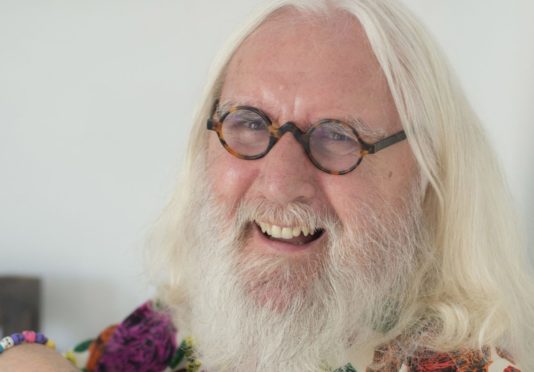 He is the man who made the world laugh and, for many of us, the greatest living Scot.
The career of Sir Billy Connolly has taken him from the shipyards of the Clyde to the Florida Keys and, along the way, has laden him with prestigious awards, honorary degrees, and even celebratory murals.
However, despite winning over Scotland and then the world with his side-splitting, mould-breaking comedy, there is no enduring tribute to the Big Yin in his homeland.
Today, leading artists and entertainers say that must change as they support our campaign for a statue to the potty-mouthed, banana-boot-wearing, banjo-picking, iconoclastic genius in Glasgow, the city where he was born and his rare talent was forged.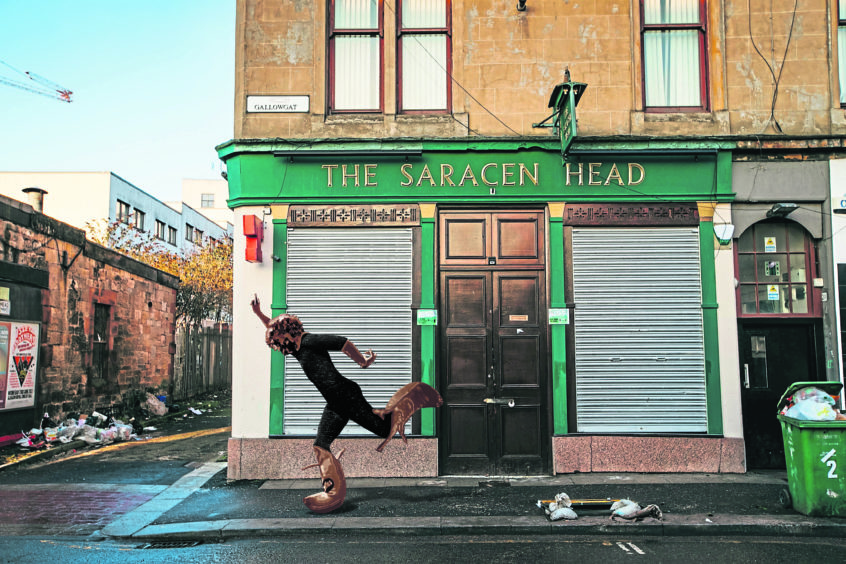 The campaign even won a royal seal of approval with Dame Judi Dench, who starred as Queen Victoria alongside Connolly in Mrs Brown in 1997, rushing to offer her immediate support.
She said: "I have always said I have a passion for Scotland and Shakespeare but I also have a passion for Billy Connolly! Trying to keep a straight face whilst dressed in a very heavy costume and corset, sitting side saddle on a pony was challenge enough without having Billy making me laugh hysterically.
"How fitting to have a statue of him in Glasgow. What a cause for celebration that would be."
It is not a great time for old, beardy men on plinths but fans believe Connolly is the exception to the rule, with some suggesting a "street-level" sculpture would be appropriate for a comic who has never lost his ability to connect with Scots from every age and class and, more importantly, make them laugh.
Perhaps a statue outside the Saracen Head pub, opposite the famous Barrowland concert hall and the setting of his breakthrough routine, is an appropriate spot?
John Byrne, one of Scotland's greatest ever artists, who painted an iconic portrait of his lifelong friend in the 1970s, said a statue was overdue, adding: "It is a splendid idea and outside the Sarrie Heid would be perfect although we're not the boozers we once were and probably haven't been inside a pub for 50 years."
Laughing, Byrne said cartoon cowboy Lobey Dosser – who already has his own statue – is the only Glaswegian to rival Connolly's fame, before suggesting acclaimed sculptor Sandy Stoddart was just the man to bronze the Big Yin.
Byrne added: "As far as I know there isn't a sculpture or plaque honouring Billy in his native city. Glasgow should pay tribute to their most famous son – apart from Lobey Dosser, maybe – why not commission a nearby Paisley Buddy, Sandy Stoddart, to rectify the situation?"
Tom Shields, the journalist who led the fundraising campaign for the Lobey Dosser statue at Kelvingrove Park, said a sculpture of Connolly would be another welcome addition to the city's statuary.
He added: "It would be great to have a statue of him. That's one of the great arguments in Glasgow – that there's too many statues of Victorians and obscure politicians. Lobey Dosser unleashed an absolute tsunami of stories about Bud Neill and how much people loved him."
Connolly's national breakthrough came after a now-famous appearance on Michael Parkinson's chat show in 1975 and the veteran broadcaster is also backing the calls for a permanent tribute.
He said: "All great comedians should become statues because they are the most important people in the world because they make us laugh, even in times such as these. They find humour in everything and should be made available on the NHS.
"Billy is a dear friend of mine as well as being the funniest man I ever interviewed. One of my proudest claims is that we introduced him to mainstream television in Britain and also in Australia when we took him Down Under. Wherever he went he made people laugh and forget the blues."
Entertainer Elaine C Smith echoed support for a statue to Connolly, saying his routines in the 1970s inspired her career.
She said: "He's the reason I started in this business. He is a trailblazer, a cultural icon, and allowed the working class to feel that their voices were valid, understandable – after years of being told we didn't speak properly – and, most important, really funny.
"I learnt the whole of The Crucifixion when I was 14 and performed it at a family party, stunning all the aunties and uncles when they realised  I was funny."
She added: "I saw his early concerts at the Apollo when certain Scots were calling him a disgrace. People forget that wee, conservative Scotland didn't like him back then. No one comes near him."
Comedian Janey Godley, whose voiceovers of First Minister Nicola Sturgeon's Covid-19 press briefings made her the breakout star of lockdown, also voiced her support for a permanent tribute to the Big Yin, saying: "Billy Connolly made Glasgow a global comedy landmark. We are welcomed worldwide because he made that happen."
Line of Duty star Martin Compston joined the chorus of support, saying no one deserved it more: "He was one of the main things you could share with your parents growing up. A Billy Connolly tape on at Christmas, I'm sure, was a tradition in more than just our household. A genuine icon in Scotland and beyond."
Connolly, now 78, has been honoured by Glasgow before.
He was awarded the Freedom of the City in 2010, and at the ceremony joked that, if he were ever to be jailed in Glasgow, it entitled him to a cell of his own. He added: "This has taken my breath away. I am completely blown away."
To mark Connolly's 75th birthday in 2017, three 50-foot murals of him – commissioned by the BBC and painted by artists Jack Vettriano, John Byrne and Rachel Maclean – were unveiled in Glasgow.
He was also knighted in 2017. His diagnosis, in 2013, with Parkinson's disease helped lead him to announce his retirement from performing, which he is enjoying at his home in the Florida Keys with wife Pamela Stephenson, who he married in 1989.
Discussions are underway about how a statue might be funded as other stars of showbusiness backed the idea. Still Game's Isa, actress Jane McCarry, said: "He took the essence of a city's humour from the shipyards and bars and put it on a worldwide stage.
"Around the world, he became one of the most influential voices this country has had. And he made us laugh for all those years."
Chris Deerin: A tribute to great Scot Billy Connolly is a tribute to our great country
Rab C Nesbitt actor and writer of The Steamie Tony Roper said Connolly's statue would be fitting addition to the classical sculptures of Roman and Greek gods, saying: "If he was an ancient Greek God he'd have been the God of comedy. Connollius God of Mirthgiving."
While comedian and actress Karen Dunbar said she was also inspired by Connolly and added his humour, while universal, has a special place in the hearts of ordinary Scots.
"I wouldn't be doing what I'm doing if it wasn't for Billy Connolly. I listened to him since I was four years old. Apart from making me laugh more than anyone I have ever met, seen or known, he is also the embodiment of the absolute truth that a working-class Scot can achieve anything."
---
The Big Yin on Scotland
Billy Connolly wrote of his love of his homeland in Made In Scotland: My Grand Adventures in a Wee Country in 2019
I love Scotland with a fierce passion that has never dimmed. I love talking about Scotland and, most of all, I love being there.
I have lived in America for many years now but I have never stopped feeling Scottish. Nearly twenty years ago, in a book that she wrote about me, my wife Pamela, said: "Billy is constantly drawn back to Scotland. It's as though he'd fade into depression without a regular fix." Well, it's as true now as it was then. I need to feed from Scotland – from the land and from the fierce craic of the people.
It's a strange thing to be proud of were you come from. It doesn't really make any sense. After all, it's not something that you have earned or worked for – it's a simple accident of birth. But being Scottish is a very lovely thing. Scotland is a unique and wondrous place.
There is this viewpoint that if you have come from the working class you have come from nothing. I don't hold with that. The working class is not nothing. It is something and I am very proud to be working class and, especially a working class Glaswegian who has worked in the shipyards. It is something and don't you forget it. I come from something. I come from the working class. And, most of all, I come from Scotland.
---
So what do you think?
So where should a statue to the Big Yin go? In Glasgow, his home city would seem fitting but where?
With the rest of the statues in George Square or somewhere with personal links, the shipyards, maybe, where he started out? And how should it look?
Email letters@sundaypost.com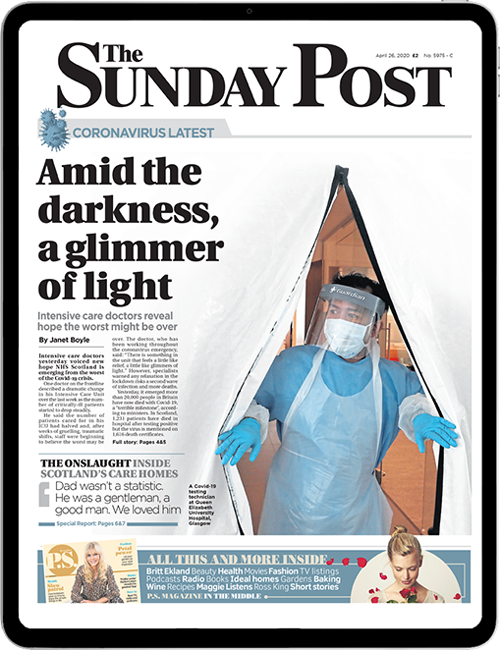 Enjoy the convenience of having The Sunday Post delivered as a digital ePaper straight to your smartphone, tablet or computer.
Subscribe for only £5.49 a month and enjoy all the benefits of the printed paper as a digital replica.
Subscribe