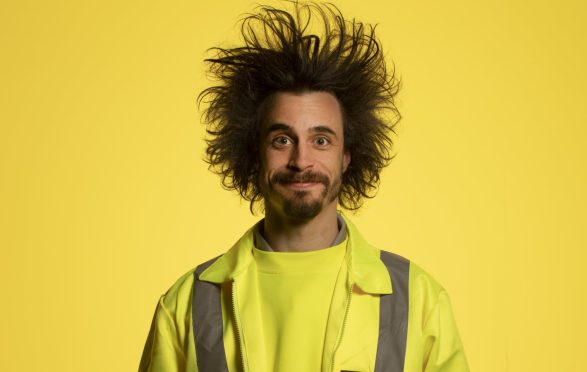 Norwegian clown and comedian Viggo Venn reveals all about how life has changed since winning Britain's Got Talent as he heads on tour around the UK, including a date in Glasgow.
How was your Edinburgh Fringe?
It was really cool to do the Fringe, I've done shows there since 2015. My show was at midnight because that's what we booked before Britain's Got Talent!
Edinburgh is where I saw clown for the first time and then in 2012 Dr. Brown won best show and then Daniel Simonsen won best newcomer. I was like, 'oh, a Norwegian in the UK is possible.' It blew my mind.
I needed to do what those guys did. We have nothing like the Fringe in Norway where there's so much variation.
How has Britain's Got Talent (BGT) changed your life?
I operate in exactly the same way, still wearing the high-vis, going around doing shows and trying to make people happy. But I've noticed that a lot of external stuff has changed.
Every day is just so bizarre. It's all fun though, people recognise me everywhere. The ones working in high-vis are the best. When we clock eyes, that's a beautiful moment!
Have there been surreal moments?
I went to the high-vis factory and got a hero's welcome! I couldn't believe that this stupid joke had gone so far. It's so funny that it lives on beyond me.
People send me videos of their weddings and there's the bride in the full dress, waving the high-vis above her head! That's nuts. Here was a thing that happened that was so silly and ridiculous, and now everyone can enjoy the joke.
I don't have a talent that's unattainable for people like other BGT winners. This is something that everyone can do.
Do you think that's why people connected with your act?
People like being silly and moments when there's a birthday or a party or something like that, people let loose.
It's the spirit of the people putting that cone on the statue in Glasgow! In Norway, no statues wear anything…
Did you expect the reaction?
I expected the audience to like me, but the judges to X me out. That's why I had the red vest. I thought, if I get four Xs, I'm gonna walk out and then show the red vest as a joke, but then it was only Simon, the three others surprisingly liked it.
I was hoping that an audience of that size would get it and they did. It was so surreal. I wasn't nervous, I was just enjoying it. There's Amanda Holden there, there's 4000 people in the Apollo… Every comedian's dream is to do Live at the Apollo. Sometimes life is mysterious like that.
Do you remember the moment you won?
It was incredible. I just thought it was funny I was there. It was so surreal. I was shocked to win but was laughing as well. I met [fellow finalists] Cillian and Lillianna at an awards show and they're doing really well. They're so young, they're kids, so I felt a bit strange. Normally you let kids win, no? But it was out of my control!
You'd been doing this for a while and studied at the famous Gaulier clown school?
People think I just showed up in January but I've been sleeping on couches, doing five-week long festivals with shows every day. After Covid I gigged every single day, in every pub in London. I'm fully committed to making people laugh.
Gaulier is the guru guy. His place is bizarre. It's not like a normal school. you go on stage and he sits there with a drum and bangs you off stage, sometimes after two seconds! He and Simon Cowell are similar, they have the power to get you off stage.
I spent some time there between my Edinburgh shows. I admire that the cone thing has become part of the city's soul, spreading into the Glasgow Comedy Festival logo and the Bansky exhibition too.
It says something about the Scottish humour, I love it. The further north you get, the crowd roar better. It's a big room at the Pavilion, so it'll be exciting. Billy Connolly's performed there – those are some big footsteps to step in.
What can people expect from the show?
It's going to be a lot of fun and the audience gets involved. People see it on TV but in the room is where it's really the best. Laughter is a social thing. It wasn't a joke on BGT, it is my dream to tour the UK because I think the spirit of comedy is so alive. People grew up with it here, it's in the blood.
What's the reaction been like back home?
The comedians knew that I was in England doing shows. Then, suddenly, a Norwegian won Britain's Got Talent. It went absolutely crazy. Not to brag, but all of Norway is trying to get hold of me!
When I came home it was like when a skier wins in the Olympics. People showed up to the airport in high-vis! Norway always looks to the UK for music, comedy, TV, like a little brother would.
---
Viggo Venn: British Comedian is at the Glasgow Pavilion on Tuesday November 14. Visit viggovenn.com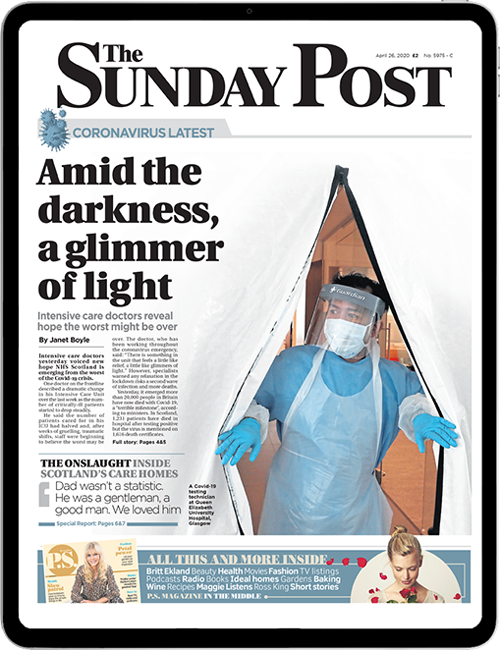 Enjoy the convenience of having The Sunday Post delivered as a digital ePaper straight to your smartphone, tablet or computer.
Subscribe for only £5.49 a month and enjoy all the benefits of the printed paper as a digital replica.
Subscribe