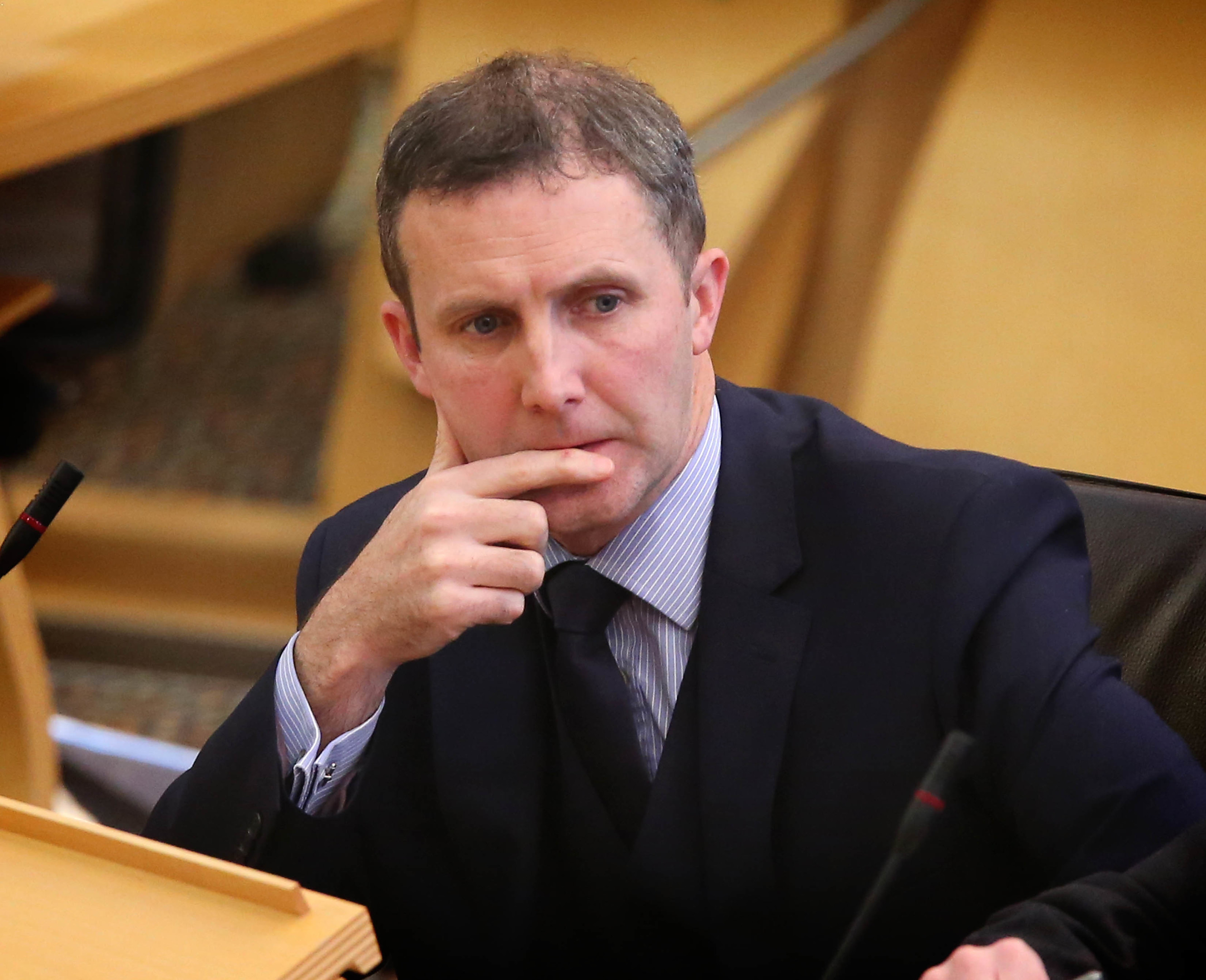 SCOTLAND'S independent police watchdog accused the Scottish Government of trying to interfere with her work in scathing emails seen by the Sunday Post.
The Police Investigations and Review Commissioner had to warn one of Justice Secretary Michael Matheson's senior civil servants to back off after he attempted to persuade her to delay the publication of a damning report.
Kate Frame's withering response to Donald McGillivray, the Scottish Government's Deputy Director of Policing, is revealed as pressure mounts on Mr Matheson and his cabinet colleagues over attempts to influence the work of independent public bodies.
Ms Frame responded to the civil servant's suggestion that her report might be delayed by writing: "My perception of your remarks is governmental interference with my independence."
The emails will heap pressure on the Justice Secretary after he was accused of pressurising the Scottish Police Authority (SPA) into reversing a decision to allow Chief Constable Phil Gormley to return to work.
Yesterday, Scottish Labour's Shadow Justice Secretary, Daniel Johnson, said: "This is a shocking revelation of attempted government interference in a supposedly independent investigation. The Justice Secretary has already misled Parliament about his dealings with the SPA, calling into question his position. Now we find his department has tried to interfere with a PIRC investigation as well.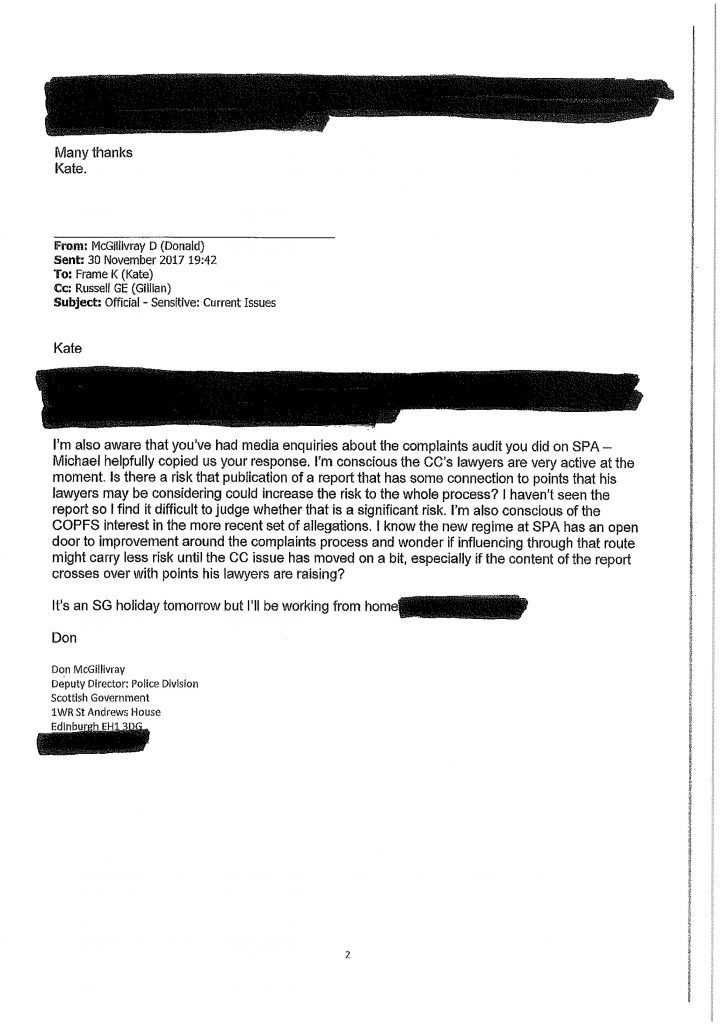 "It is hard to conceive how Mr Matheson can justify this and, if he cannot, he must resign."
The emails between Mr McGillivray and Ms Frame late last year involved the imminent publication of her report into the SPA's handling of complaints against senior officers.
The PIRC report found the complaint handling procedures at the SPA, Scotland's police oversight body, lacked clarity and transparency and were "neither effective nor efficient".
Mr McGillivray suggested delaying the publication due to ongoing inquiries into bullying complaints against Mr Gormley – despite the report not mentioning the chief constable or specific complaints.
He queried the timing of its publication in three emails sent over the course of a month to Ms Frame. In one, he refers to Mr Gormley's legal team, saying: "I'm conscious that the CC's lawyers are very active. Is there a risk that publication of a report that has some connection to the points that his lawyers may be considering could increase the risk to the whole process?
"I know the new regime at SPA has an open door to improvement around the complaints process and wonder if influencing through that route might carry less risk until the CC issue has moved on a bit, especially if the content of the report crosses over with points his lawyers are raising."
But, in an email seen by The Sunday Post, Ms Frame told him: "I was more than a little surprised at your terms of reply of 30th November querying the timing of its release and suggesting that I may wish instead to delay its release until 'the issue of the CC had moved on a bit'."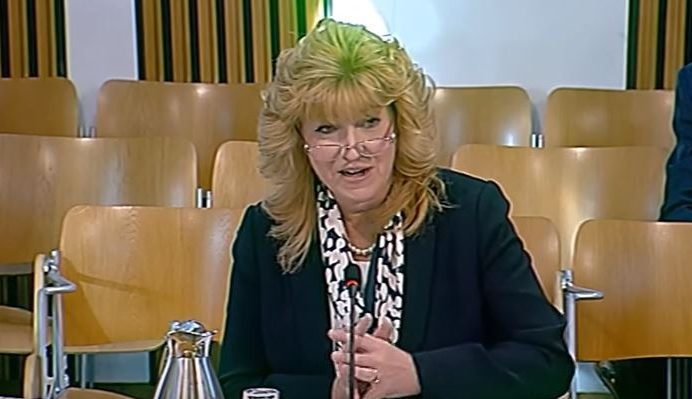 She said his suggestion represented political interference and refused to delay the report despite Mr McGillivray's repeated concerns. It was published on the Friday between Christmas and New Year.
Former SPA chairman Andrew Flanagan told MSPs last week he felt obliged to reverse a board decision to allow Mr Gormley to return to work after meeting Mr Matheson.
He said the Justice Secretary called it a "bad decision". Mr Gormley remains on "special leave" while the allegations, which he denies, are probed. His leave was extended by the SPA for another month on Friday.
His lawyers say Mr Matheson went beyond his remit to block his return to work. Police Scotland's Deputy Chief Constable Iain Livingstone, currently filling in for Mr Gormley, has also called for the force to make decisions free of political interference.
Mr Matheson, who denies blocking Mr Gormley's return to work and misleanding MSPs, says he only raised questions about the "process" the SPA went through in reaching its decision. It has been confirmed the SPA did not speak to the PIRC or senior management at Police Scotland before deciding to sanction the chief's return.
A PIRC spokeswoman said: "The comment by the Commissioner in the email was made to allay any potential for perception that the government were attempting to interfere in her position of independence.
"There have been no incidents of government interference and the release of the audit document went ahead within the planned timescale."
A Scottish Government spokesman said the email exchange was between officials with no involvement from Ministers.
He said: "PIRC is an independent body and has made clear that there has been no interference in the publication of this report. The Scottish Government has no role in either the timing or content of its reports.
"It is part of the normal role of the sponsorship function to support public bodies to consider their role in the wider context of public services."
The Scottish Government and civil servants have previously been accused of unduly influencing independent bodies and witnesses to alter the wording of potentially embarrassing reports or evidence to MSPs.
Teachers' union the EIS accused Ministers of "unwarranted interference" over its proposals to transfer the functions of the independent General Teaching Council for Scotland to a new Education Workforce Council.
Separately, Ministers have also faced claims of trying to put pressure on key critics of the party's named person policy.
---
The Emails
November 30, 2017
Donald McGillivray writes to the Police Investigations and Review Commissioner about report into complaints handling at the Scottish Police Authority.
He suggests publication is delayed until Chief Constable Phil Gormley's position becomes clearer. Kate Frame replies she intends to stick to the planned timetable.
---
December 5
Mr McGillivray asks for advance sight of the report. Ms Frame replies he will see it 48 hours before release, solely to ensure Ministers are aware of its content.
---
December 22
Mr McGillivray is sent a draft copy but replies: "The Minister's box closed some time ago for recess and I have no way of sighting him on this until the new year or until we start receiving media inquiries."
---
December 23
Ms Frame accuses Mr McGillivray of "governmental interference with my independence" over Nov 30 email and delays publication by two days to allow the SPA extra "factual accuracy checking" time.
---
December 29
The damning report revealing inept handling of complaints by the SPA and a lack of transparency is published.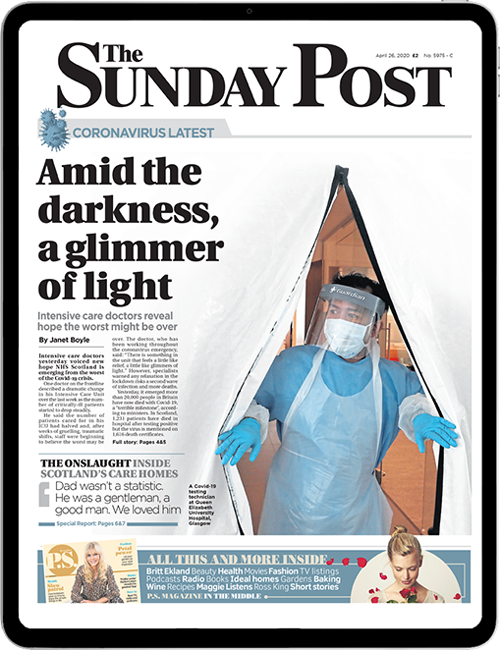 Enjoy the convenience of having The Sunday Post delivered as a digital ePaper straight to your smartphone, tablet or computer.
Subscribe for only £5.49 a month and enjoy all the benefits of the printed paper as a digital replica.
Subscribe