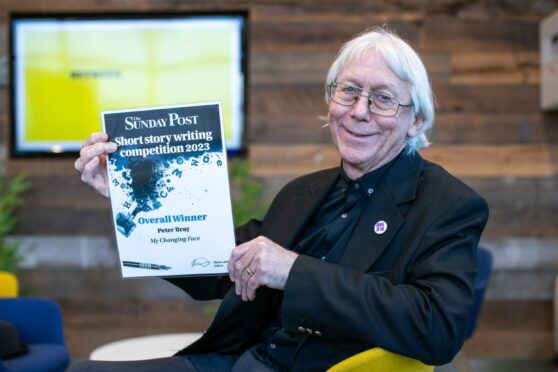 It's what we've all been waiting for. The day your favourite Sunday newspaper reveals the winners of its inaugural Short Story Competition.
When The Sunday Post launched the contest for amateur writers on July 9, we knew we'd unearth some great talent within our readership. But we could not have anticipated the popularity and success of the initiative which drew scores of fabulous entries. As a result, we can today reveal that the overwhelmingly popular Sunday Post Short Story Competition will run again in 2024.
We were looking for original, never-before-published stories of between 1,500 and 2,000 words in the categories of Romance/RomCom, Thriller/Crime/Mystery, Comedy, Historical, Family/Drama/Tragedy, and Sci-Fi/Fantasy.
And you did not disappoint. Our glittering panel of judges – king of feel-good fiction and No. 1 Ladies Detective Agency author Alexander McCall Smith, thriller royalty and Bloody Scotland Crime Writing Festival founders Lin Anderson and Alex Gray, and queen of romantic comedy Jenny Colgan, along with The Sunday Post and P.S. magazine Books Editor Sally McDonald – were thrilled by the diversity and quality of work submitted.
The high standard meant judging was tough, but our literati were unanimous in their selection of the overall winner.
The winners
The prize for Sunday Post Short Story Writer 2023 goes to Peter Bray, 69, a retired psychiatric nurse from Glasgow for his poignant family tale, My Changing Face.
He receives a 12-month Gold Star membership with the Writers' HQ that gives access to all its online courses and workshops, along with three one-day writing retreats.
In second place is retired NHS governance worker Juline Brodie, 58, from Wakefield in Yorkshire, for Beautiful Dreamer, a nostalgic tale of love and loss dedicated to her late father, Bob, while third place goes to Edinburgh man David Pendreigh, a retired IT auditor with HM Customs & Excise whose sci-fi story '39 captivated our judges.
The winning stories, along with those of the seven remaining finalists, will be published in P.S. in the coming weeks, starting today with the overall winner's tale.
All the finalists receive certificates of commendation and book tokens.
Editor Dave Lord said: "I never doubted that our readers are a talented bunch and now we have the hard evidence to prove it. Getting a contest like this off the ground can be tricky, so thanks to all the people who have helped to make it happen – not least our amazing judges, who were so generous with their time. I know they really enjoyed reading all the stories that were submitted, but they were unanimous in declaring Peter the winner. I am honoured to be able to publish his winning entry in today's Sunday Post.
"Everybody who took part should be really proud of themselves, and to think we may have inspired some people to pick up pen and paper is a source of enormous pride. I can't wait to do it all again.
"We will be publishing the very best entries from this year's competition, starting with Peter's winning submission, over the next few weeks. Enjoy!"
Speaking on behalf of the judges, Alex Gray enthused: "It was a pleasure to join with fellow writers in judging The Sunday Post's inaugural short story competition. Well written, thought-provoking and sometimes humorous, these stories came from writers across the UK. Congratulations to all the winners."
Sarah Lewis, prize sponsor and director of Writers' HQ added: "We know what a difference short story competitions can make to a writer's writing practice and career and how important they are to the writing community, so sponsoring an award like this is a real honour."
She added: "Writers' HQ offers online writing courses and real-life writing retreats for writers with little time or money. Our writers have been published in over 100 literary magazines and have won major publishing deals. Most importantly we help writers love their writing and get deep into the fundamental human truth of their work."
'It means the world to me'
A thrilled Peter, who worked for 30 years at Glasgow's former Southern General Hospital, and latterly in the community of Castlemilk, was presented with his award by the editor and Alex Gray at The Sunday Post's Glasgow HQ this week.
He said: "It wasn't until I retired that I started writing in earnest. A few of my short stories have been shortlisted in various competitions but this is the first time I have won anything. I am delighted. I knew that the story I entered was my best yet, but I didn't expect to win. It means the world to me. Hearing such positive comments about my work from professional authors and writers is something I have dreamt of."
Juline Brodie said: "I am very proud to have achieved second place, especially as I have been a Sunday Post reader for many years. To see my short story in the pages of its magazine will be a tremendous boost to my confidence. It's the inspiration I need to finish my first novel."
David Pendreigh, who was encouraged to enter the competition by his wife, Sally, added: "Some of my earliest memories are of sitting as a wee laddie in my granny's house in Whitburn reading The Sunday Post Merry Mac's Joke Page, The Broons and Oor Wullie.
"Today I enjoy the paper for its campaigning stance on so many issues that affect Scotland and the people who live here. I was stunned, but delighted, when I was told I'd won third prize."
Remaining finalists are: Norma Duncan, Culloden (Wish By Moonlight), Jane Fuller, Port Logan (The Farthest Star), Richard Lakin, Stafford (Left Luggage), Claire Moffett, London (Vicars And Tarts), Laura Mahady, Dundee (Tam Kelty), Eric White, Glasgow (Wendy's Wool), Frances Valdes, Hove (Dance Of The Moon And The Yew Tree). All receive certificates of commendation and book tokens.
Read Peter's story inside P.S. Magazine with today's Sunday Post
---
What the judges said
My Changing Face by Peter Bray
"A short story can be very moving in the way it portrays a human moment. This story achieves that." Alexander McCall Smith
"This writer has the perception needed to walk in the shoes of his chosen characters and the skill to display their feelings." Alex Gray
"A coming-of-age story, steeped in mystery and featuring wonderfully emotive characters." Lin Anderson
"Excellent. Full of character." Jenny Colgan
Beautiful Dreamer by Juline Brodie
"A focus on a small incident may say a great deal about a whole life." Alexander McCall Smith
"I loved this story and its setting in the old-fashioned tobacconist's shop. The use of senses was admirable… an excellent piece of writing." Alex Gray
"A beautiful and wry study of love through the ages, and hope for the future." Lin Anderson
"Evocative and sweet." Jenny Colgan
'39 by David Pendreigh
"Science fiction is one of those genres that enables broad social or political comment. This story makes such a comment in a surprising and effective way." Alexander McCall Smith
"This story really caught my attention. It is a thought-provoking story." Alex Gray
"A delicately layered tale of our future meeting our past." Lin Anderson
"An interesting introduction to world-building that made me excited to read on." Jenny Colgan
You can read the top entries across the next few weeks in The Sunday Post's P.S. Magazine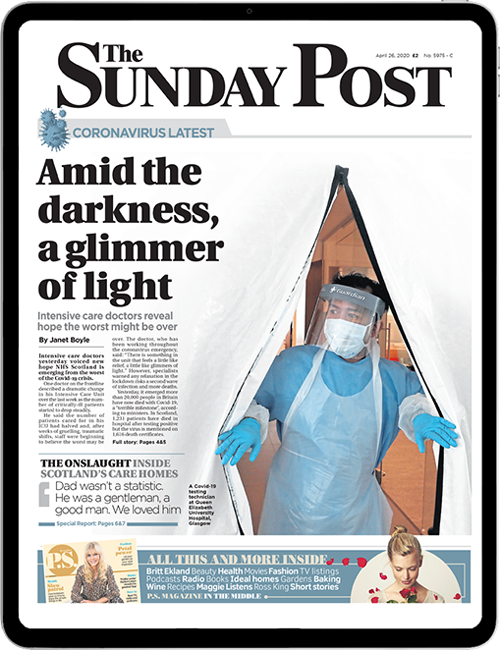 Enjoy the convenience of having The Sunday Post delivered as a digital ePaper straight to your smartphone, tablet or computer.
Subscribe for only £5.49 a month and enjoy all the benefits of the printed paper as a digital replica.
Subscribe