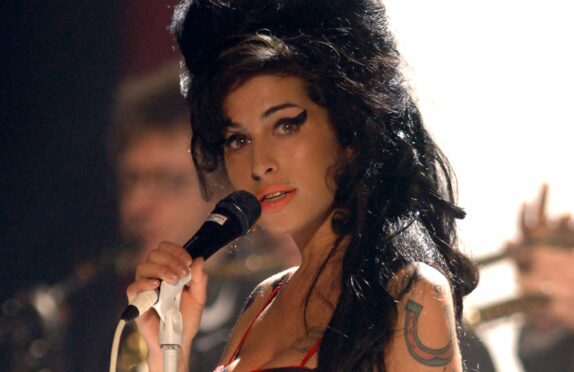 Death confers an eerie status on pop musicians that can transform youthful and transient talent into an immortality.
The death of musicians like Brian Jones of the Rolling Stones, the disappearance of Manic Street Preachers' Richey Edwards and the suicide of Nirvana frontman Kurt Cobain has given them a near ethereal status, an elevation from mere recording artists to mysterious gods.
Many might put the late Amy Winehouse in the same category, but she is a member of a different pantheon altogether, staking her place among the great tragedians of blues and soul, rather than among the roll call of lost rock gods.
She was a white woman with a black voice and admitted the great inspirations in her music career were female muses from the past, including Sarah Vaughan, Dinah Washington, and Ella Fitzgerald. She not only respected the past, she reached back to its heartbreaks. In her own life she displayed the addictive vulnerability of Billie Holiday, the devilish unpredictability of Nina Simone and the formidable world-weary voice of Florence Ballard, one-time lead singer of The Supremes who also died painfully young.
When I hear Amy Winehouse's self-lacerating Rehab, a song she wrote to resist her father's attempts to wean her off drink, it reminds me of one of the final photographs of Billie Holiday's life taken at her last recording session, by jazz photographer Milt Hinton in a Manhattan studio in 1959.
Billie is next to a period microphone, clutching a glass of liquor and gazing down at the floor about to deliver a shard of brilliance through the haze of alcohol. Ominously, Winehouse once remarked "every bad situation is a blues song waiting to happen." And so, it proved.
Winehouse was only 27 when she was found dead at her home in Camden, north London, on July 23, 2011 and the second of two inquests confirmed that she had died after drinking too much alcohol. The hearing was told that she was more than five times the legal drink-drive limit when she died.
Dr Shirley Radcliffe, St Pancras Coroner, adjudged that Winehouse had died from "alcohol toxicity", adding it was "a level of alcohol commonly associated with fatality". Two empty vodka bottles had been found on the floor beside her bed when her body was discovered. One of the first people on the scene was Metropolitan Police officer Raj Kohli, the older brother of Still Game star Sanjeev Kohli. He is now the commander of the Camden division, in the neighbourhood that Winehouse once called home.
The daughter of a taxi driver and a pharmacist who was raised in the London suburb of Southgate, Winehouse rebelled against her teachers and her only scholastic passion was music. When she was growing up, she wanted only one thing: to perform. Her school headmistress was reportedly amazed by Amy's talent: "It is hard to overstate just how much she struck me as unique, both as a composer and performer, from the moment she first came through the doors at the age of 13, sporting the same distinctive hairstyle that she has now."
At the time of her birth Southgate was fleetingly a centre of British youth culture and home to the Royalty, a citadel of the jazz funk scene. But it was an area 30 minutes south where she gravitated as a teenager, that came to shape Amy Winehouse.
Camden was uniquely rich in youth and pop culture. It was her first real love affair. From her early teenage days, she feasted on the neighbourhood's rich relationship with rock and soul. It was an area of old London pubs, pop-up street markets and dance venues, a simmering stew of music and fashion, of the stylishly old and the shockingly new.
Significantly, it was also the home of vintage fashion, decades of secondhand clothes recycled by stall-owners, young designers and local street kids. It was in Camden at the height of retro chic that she developed her trademark beehive hairdo and the spider-black eyeliner that made her such a visible presence on stage.
Like Paul Weller, Winehouse had a curatorial personality. She delved into pop and soul history, digging out old CDs and buying scratched vinyl in junk shops in North London, excavating her way through rockabilly, the blues, northern soul and showtunes seeking inspiration for her own songs or a hidden gem worthy of revival.
One of the songs she picked up along the way was Toots & The Maytals' 1969 ska classic Monkey Man, which she performed live on television with Jools Holland, another was The Temptations song Ain't Too Proud To Beg which she recorded in concert with the Rolling Stones.
My personal favourite is her achingly grandiose version of Gerry Goffin and Carole King's Brill Building standard, Will You Still Love Me Tomorrow, originally a hit for the girl group The Shirelles.
The past fascinated Amy Winehouse and it permeated her music. It was her father, a London taxi driver who introduced her to the crooners and to show-tunes music, it was her grandmother Cynthia, a cabaret singer, who inspired her love of jazz. When her grandmother passed away in 2006, Amy visited a tattoo artist and had an effigy of her inked into her arm, styled as an old-school pin-up girl.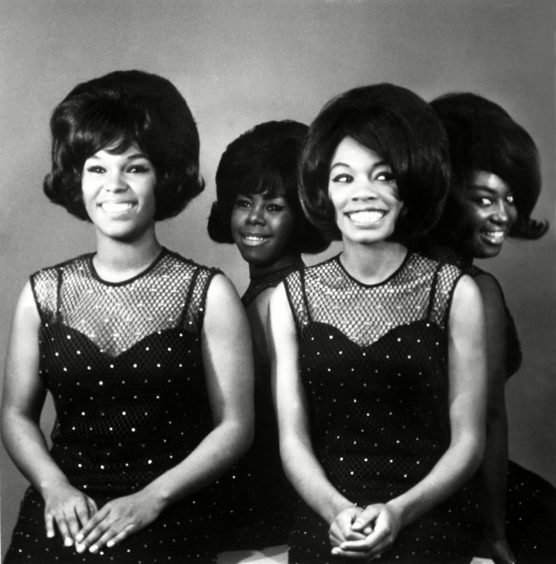 On one of her many hedonistic pub crawls along Camden High Street, Amy met the heroin-addicted Blake Fielder-Civil and instantly fell for him. It proved to be a hugely complicated and ultimately fatal attraction. Driven by new love and a chaotic lifestyle, she plunged even more recklessly into excesses. When he left her after a few months, Winehouse was devastated, treating the break-up as akin to a death. She sang about their tumultuous relationship on the album Back To Black which won five Grammy awards and made her a world star.
The video of Black To Back which ends in Abney Park Cemetery in Stoke Newington, a place she had drunk underage as a 14-year-old, marvelling at the place's gothic grandeur, is one of the last great pop videos, Amy playing herself as a grieving widow, late to the hearse and finally throwing the last clods of soil on the coffin. The chiaroscuro camera work accentuates her tattoos, her chiffon tiara and the decorative metal stud pierced just above her upper lip.
Although Back To Black is her requiem for lost love, it was the nagging disobedience of Rehab – a song about her father's unsuccessful attempt to put Winehouse in a rehabilitation clinic – that came to dominate the charts and speak to disaffected youth around the world. She wrote the song in only a couple of hours, after a casual conversation with her writing partner Mark Ronson, and it became an anthem for a troubled generation, as resonant to its era as The Who's My Generation or The Undertones' Teenage Kicks had been in the decades before.
In 2011 Winehouse made her final recording and it proved to be epic in many ways. She joined forces with her favourite singer, the crooner Tony Bennett to perform a version of Body And Soul, another song about lost love and the emotional wreckage of breaking up.
On hearing of her death, Bennett issued a statement: "Amy Winehouse was an artist of immense proportions, and I am deeply saddened to learn of her tragic passing. She was an extraordinary musician with a rare intuition as a vocalist and I am truly devastated that her exceptional talent has come to such an early end."
It is the "early end" that fascinates pop fans. A singer dying too young and in a way that leaves fans questioning the world can confer a status that a long and venerable career cannot. When pop singers die later in life, they are given a brief but generous tribute, in the form of big funerals, weeping cortèges and floral displays that soon fade with time.
Amy Winehouse is in a small cadre of greats whose flowers are always replenished and the shrine to her, near her home in Camden Square, gathers tributes daily. Fans show up, from towns and cities around the world to pay their respects. Like the Dakota Building in New York where John Lennon was shot dead and Jim Morrison's tomb in the Pere Lachaise Cemetery in Paris, the floral tributes never rest.
Her life and tragically early death tells us all we need to know about the cruel, inexplicably complex realities of stardom and hints too at whatever lies deep within us that relishes the precariousness of stardom.
---
Stuart Cosgrove is a broadcaster and author of soul music trilogy Detroit '67, Memphis '68, and Harlem '69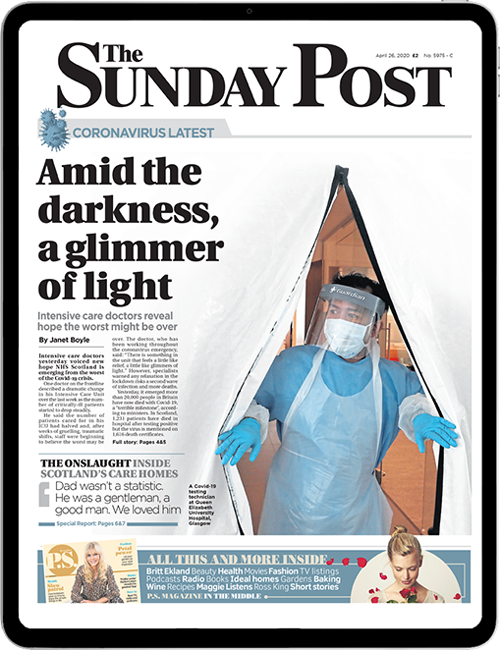 Enjoy the convenience of having The Sunday Post delivered as a digital ePaper straight to your smartphone, tablet or computer.
Subscribe for only £5.49 a month and enjoy all the benefits of the printed paper as a digital replica.
Subscribe